Favorite Moments:
–Getting to hear baby girl's heart beat on Tuesday at my 32 week appointment. EIGHT WEEKS LEFT YOU GUYS! The doctor said that she is measuring perfect and my blood pressure looked really good. Yay! That heartbeat sound. That is something I could listen to forever. Coolest thing ever!
–Lunch with Laura yesterday at Rowe's in Avondale. I just love this spot for lunch. I got the cheese steak sandwich and fries and it was delicious!!! Getting out of the office felt good, as did girls lunch!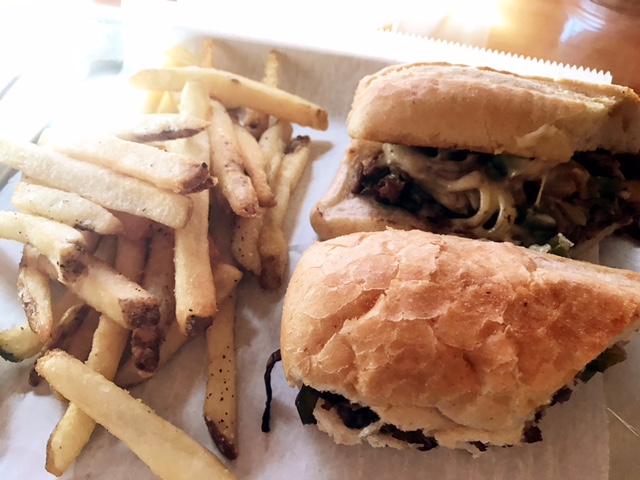 –My sister and BIL are seriously the best people ever. My BIL got me some gray paint samples and my sister met me with them last night so I could test them out and chose a color. Tomorrow she is going to bring me the paint and come help knock those blue walls away with some real gray. I know they have better things to do (I mean they have four kids!!!!) so I really appreciate this!!
–This guy…

Favorite Recipe: These Whole 30/Paleo friendly Loaded Chili Sweet Potato Fries look AMAZING!!!! It will be recipes like these that will get me through the hard months after pregnancy when I need to chill out on food but still want all the yummy flavors! And these look so dang good I might have to get started on some now too.
Favorite Treat: I don't like a lot of the pumpkin flavored things that come out in the fall. I am all about a good PSL or some pumpkin ice cream or whatever but most things sound gross to me. I was skeptical of the pumpkin spice oreos when I heard people talking about them but then I realized they were golden oreos. Um these are freaking delicious.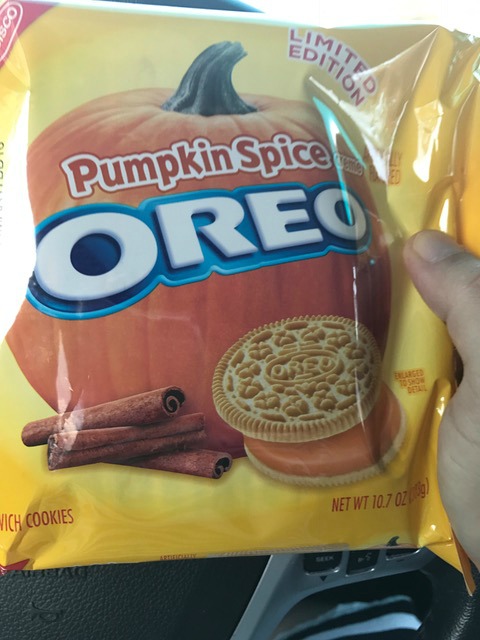 Favorite Beauty Find: I needed a new chapstick for my purse with the dryer days we are having. I happened upon Lipsmackers, something I haven't used in quite awhile. How adorable are these little characters??? And in marshmallow? Yes, please! They had a blueberry character and a winnie the pooh honey pot one as well!
Favorite Lust:
This sweater from Loft
Also this one…
Favorite Links:
–Alyssa has an awesome blogging challenge going on for the next five weeks. Go check out her post here to see how it works. The prompts are seriously getting my wheels turning, some of them are deep!
–Lindsay just gets me sometimes. Ok, most of the time! Her post on doing what makes you happy seems obvious but I think we have all been there. When you were afraid to tell people you had a blog. Or maybe you are embarrassed that you have read 50 books already this year. Why you would be ashamed of either of those things I don't know? But let your freak flags show! I will never waste a second of my life pretending I am something I am not.
Favorite Funnies: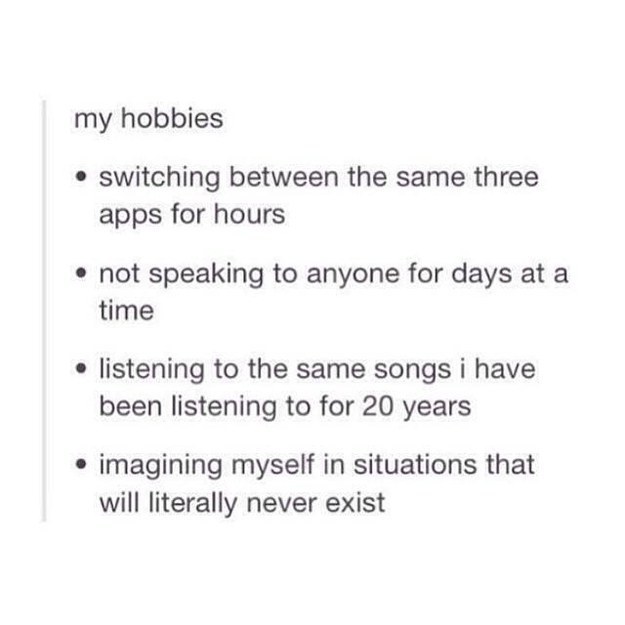 Linking up with Amanda. I hope you all have a fabulous weekend!