Reading: I started Then You Were Gone this week but to be honest…I am having a hard time getting in to it. I think Before We Were Strangers was so good I am having a hard time moving on. I hate when that happens!
Listening: Yesterday I started listening to The Boy Who Dared on audiobook. Jury is still out on my thoughts with this one. It takes place during WWII and I am starting to identify with the young boy the story is based on.
Watching: We are still trying to get in to Once Upon a Time. I am enjoying it but I get confused on what is going on sometimes. It does make me wanted to look in to the fairy tale books though like Cinder. Thoughts on those??
Lusting: All of the fall things!!! Mainly booties, like these ones from Target.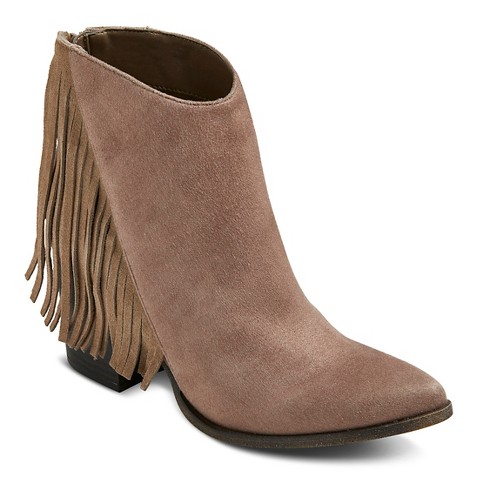 Or these from Nordstrom
Or something super fun like these…
Pinning: How to wear boots! There are so many great ways to pair them.
Eating: All of the healthy things, with the exception of tonight. We have had salad for dinner two nights this week and pork chops on Monday. For lunches I have had greek quinoa salad, edamame and nectarines. A shit ton of water and tea too!
Thinking:
Enjoying: Daily chats with my mom. Every two weeks she works days for two weeks and I get to call her on my way home from work. I enjoy that so much!!!! Sometimes we talk about whats going on in our lives, sometimes we reminisce about when we were younger and sometimes we talk about a TV show we are in to. Every single one of those conversations is much needed! Moms are the best, you know??
Throwing Back: To when Mac was a little puppy!!! He turned 5 on the 10th and I was a bad puppy mom and totally let that slip by. One of my friends has a birthday that same day and I just knew there was someone else I was missing!!!
Mac's first contact with Gracie:
Gracie looks amused here, right?
Happy Birthday Mac!!!!!!!!!!!!
Excited: For a drink with Laura!!! It has been far too long since I have seen her beautiful face.
Happy Friday Eve!!!!!