Today is the day folks, and I am so excited!!! It is the What's Your Sign link up with Laura and I!!!! Grab the button and let's learn something new about each other and our astrological signs!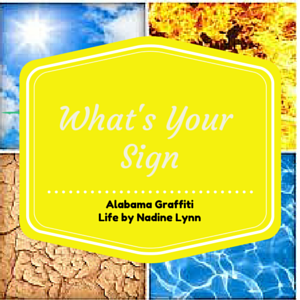 I am really interested in astrology and knowing what my sign is. It doesn't always mean that I agree or relate 100% to it, but I certainly think there is something to it. I am not one that reads my horoscope though and I don't buy in to all that woowoo business. I feel that our destiny in life can't be figured out by reading the daily horoscope, you know? But the moon? The older I get, the more I notice that peoples moods are more often than not revolving around the moon. If your spouse is extra cranky, go see if it is a full moon. I bet it is!
Anyways, I thought it would be fun to go through some characteristics of the Leo and confess as to whether or not I identify as such!
Leo's Strengths – Loyal, confident, ambitious, generous, encouraging, warm-hearted, cheerful,  humorous, broad-minded
I am very loyal, faithful and trustworthy. I am hard working and generous and am a natural people pleaser. I do what I can to help out other people. For the most part, I remain cheerful and upbeat about things, and I think I am hilarious. (You know you think I am too!!!) Confidence is something that I am on the fence with. I am confident in myself in that I believe I am fully capable to achieve things that I put my mind to. I am, however, afraid of failure and sometimes that holds me back. I had a friend tell me that she saw me as the confident one in our group, and that surprised me and made me laugh.
It says that Leos are broad-minded and intolerant of small-minded people. Oh, how that couldn't be more true for me! I appreciate other people's beliefs and thoughts and that we are all allowed to have our own. I cannot stand someone that is so small-minded that they are intolerant of other's just because of their beliefs and thought processes.
Leo's Weaknesses – Pretentious, egoistic, domineering, melodramatic, stubborn, self-centered, inflexible
When I think of pretentious, I think of people who think they are better than everyone else and care a whole lot about money and status. I care nothing of those things and have never acted better than anyone.
I will admit that I can be dramatic at times, even though in general I don't really care for drama. If you make me mad or upset and I cross that line from a cool cucumber to angry Nadine…cue the dramatics. I can be stubborn, but I am not inflexible! I am the most easy going person when it comes to plans. That is the people pleaser in me. I am egotistic in that I easily have my feelings hurt. (I hate that about myself.) I might be a people pleaser but I am not an ass kisser and I do not like to be disrespected.
Domineering just made me laugh. But it is partly true. I do not try to control others in the least bit, but I do like to have control over myself. So much so, that it is a rarity that you ever see me have more than just a few drinks. I like to be in control of my actions and thoughts so being drunk is not enjoyable for me. I can admit that I make a bad passenger in the car because I am not in control of it either. And the bad weather freaks me out because of the unknown.
Leo Likes – Speculative ventures, lavish living, children, drama
Leo Dislikes – Doing things safely, ordinary day to day living, small minded people, penny pinching and mean spiritedness
While I do like the finer things in life and don't have a problem with kids (as long as they aren't out of control)….I am a huge fan of doing things safely and having a routine. BUT I hate small minded people, penny pinching and mean spiritedness. So I would say that these are half way accurate. Perhaps being OCD isn't a usual trait for a Leo since it says that Leo's don't like routine or doing things safely…but I thrive in those things.
What's your sign?? Do you relate to it or do you think it is total crap? Please link up with Laura and I and let us know!!! I left the link up opened for a few days so that you still have time to get your posts ready! I can't wait to learn more about you all through this.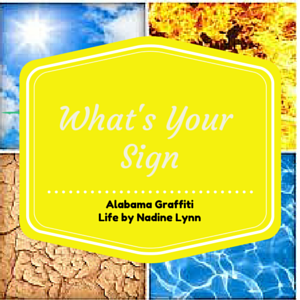 [inlinkz_linkup id=555716 mode=1]