Favorite Song:Go ahead and turn up your volume for this one! Everything by Buckcherry. This song is certainly not new, but it has been on repeat in the mornings for me. I just love his voice and this is such a great song. Give it a listen!

Favorite Moment: Hanging out with Laura last night!!!! She took me out for my birthday and we ended up at Five Points Public House Oyster Bar and you guys….it was AMAZING!!! Obviously, in her company everything is awesome. But the food. OMG. Party in my mouth. Birmingham peeps, get over there NOW!
We started off with the beer battered cheese curds with jalalpeno aoili.  I have never had the chance to try cheese curds before, and since Laura is from WI she was super excited to see these on the menu. DELICIOUS!!!!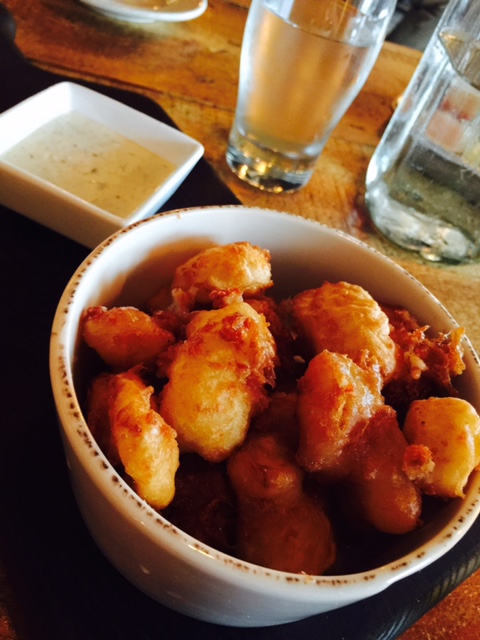 For my main course, I had the Chicharron Burger which was aged hereford beef, queso poblano, jalapeno relish, chicharrones on a brioche bun with house fries. And they make their own ketchup which was divine!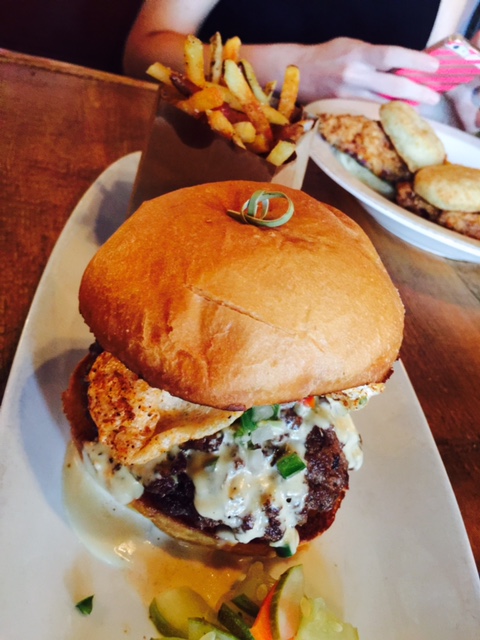 In the background you can see Laura's chicken and biscuit sandwich with a white cheddar biscuit, fried chicken, bourbon maple butter, pickles and a side of succotash. We each cut off a little piece of our food for each other to try, because that is what bloggers foodies do!
Then….Laura basically forced this fried double doozie cookie with some kind of heavenly cream chocolate alcohol sauce down my throat. Holy geez you guys. It was freaking amazing!!!!!!!!!!!!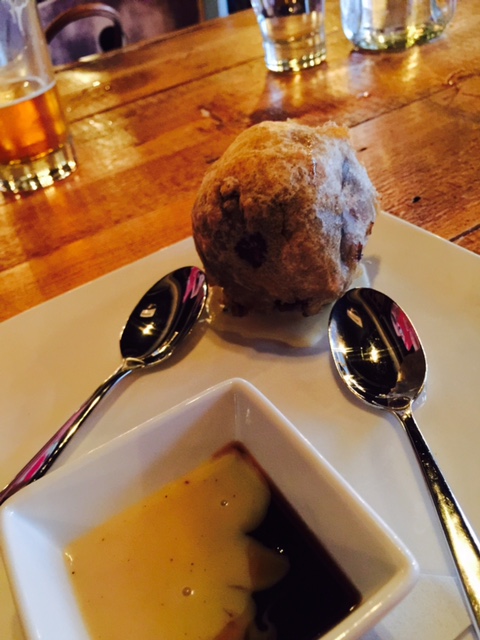 I mean look at that cream center…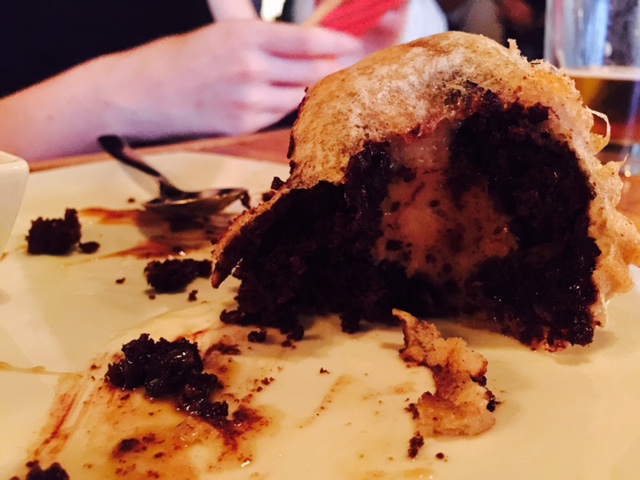 Best. Meal. Ever. Sorry not sorry about the food porn. Also, I clearly cried during my run this morning.
Favorite Tea:Country Peach Passion by Celestial. This tea is amazing!!!! A definite new favorite of mine. I really enjoy this one because the peach flavor is real, but this tea in general is not overpowering. I love TAZO, I really do. But sometimes the flavor is so strong I am like WHOA! This one is much more delicate but full of flavor. If that makes sense?
Favorite Hair Product: I bought this brush a few months ago at TJ Maxx and it is the best $5.99 I have ever spent in my life!!! I don't recall the brand name or anything, but it is quite obvious when you are looking at brushes which one this is compared to others. It is the best detangler I have ever used! My hair is super fine and tangles so easily. Combing my hair out after a shower used to be so painful, even after I sprayed children's detangler on it. With this brush? NO PROBLEMS!!! I think wizards made this or something. If you have tangled hair, do yourself a favor and run do not walk and grab yourself one!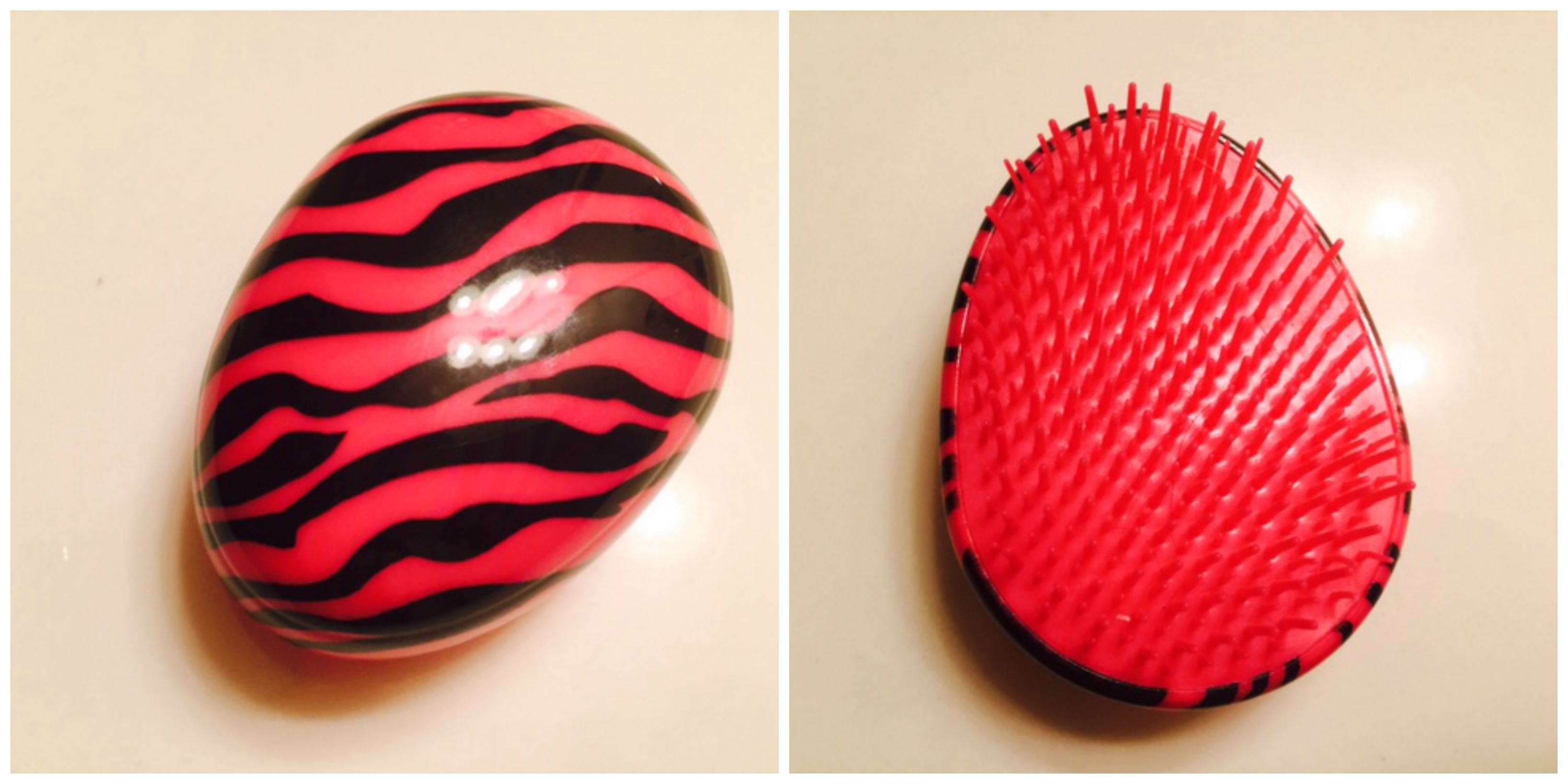 Favorite Links:
—I took this quiz to see what state my heart belongs to. Wouldn't you know I got Georgia? Funny since I lived there longer than any other state, right?? Let me know which one you got!
You are kind-hearted, welcoming, and caring. You love entertaining people and making sure they're cared for – the perfect Southern hospitality example! Your heart belongs to Georgia.
—10 Ways Target is Robbing You – I literally could not stop laughing. Perhaps because every damn one of these is true!!! DAMN YOU TARGET!
—Kristen shared a quiz to see how much she relates to her astrological sign. I decided to take a quiz to see how Leo I am. You can just google your sign with quiz and several sites will pop up. I used horoscope.com. This was my results:
Are you a true Leo?
Result: Somewhat Leo.
If you're a sucker for the colors of autumn, you're somewhat Leo. Like the Lion, you're a social animal, but you'd rather spend time with your core group instead of expanding your circle. Maybe you can't be bothered with going that extra mile, or maybe you're afraid of what you'll find when you get there. As much as you enjoy your work, you won't let it rule your life if a better offer comes along. And even when you have a lot to give, there are limits to your generosity. What if you can't replace what you just gave away?
Favorite Outfit: My birthday outfit! I got the dress at the Loft last year, the short sleeve cardigan at the Loft this year, the necklace from Groupdeals for $3.99 because hollla!!! and those shoes from Nordstrom Rack which was a present from my mommy 🙂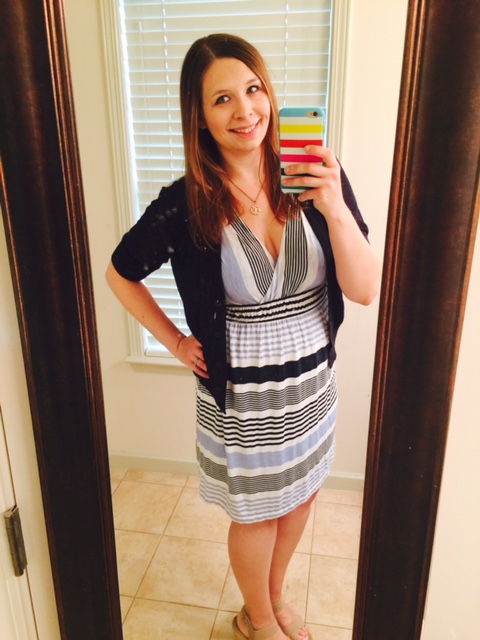 Favorite Funnies:
Me basically all of the time
After a work out
At work
Basically my life…
I am linking up with the beautiful Amanda today! I hope you all have the most fabulous weekend!