I almost feel like we got an extra week to read this month, since the 31st fell on a Tuesday. I got all excited and thought, oh I can get another in! Anyone else feel that way? I was able to knock three Netgalley books out this month, and one Blogging for Books too. I always feel super accomplished turning in those reviews. I read some good ones this month, and there was a DNF too. Balance, am I right? Linking up with Steph and Jana.
Sting by Sandra Brown
Shaw Kinnard and his partner are hired to kill Jordie Bennet. Shaw has other plans and abducts Jordie. He wants to find the $30 million her brother has stolen. Jordie's brother's ruthless boss and the FBI are after it as well.
This book!!! There were plot twists, slow burning sexual tension, the FBI and serious criminals. Lot's going on. I was hooked after the first few chapters and kept trying to figure out how it was all going to play  out. I was shocked with the twist at the end! Definitely kept me guessing.
Bottom Line: If you are looking for a good thriller that will keep you guessing, and you don't mind a little romance…give this book a try! I was surprised by how much I liked it.
 Kody Cameron recognizes something in her captor's eyes that makes her believe she can trust him. Undercover agent Nick Connolly has met Kody before and knows she might very well blow his cover. can they make it out of the Everglades alive?

What is it with this month and captors? This has a lot of  fun historical snippets here and there, but there are a lot of side characters to keep up with and I felt like there wasn't much character development in general. The story feels very rushed and choppy.
Bottom Line: This was a quick read, but I feel indifferent about it. I enjoyed the action at the beginning but started to get bored with it. It felt a little choppy and rushed to me.
**I received a copy of Law and Disorder from Netgalley in exchange for my  honest review. All opinions are of my own.**
Ella Mae can lace her baked goods she serves at her Charmed Pie Shoppe with enchantments.

I loved Pies and Prejudice so much that I quickly got on the wait list for the second book in the series. I still feel like the author overwrites a little with the descriptive language, but this is such a cute cozy mystery series! I love the small southern town charm. There is a lot more magic in this one than the first, but I really loved hearing the history of Ella Mae's family and I flew through the book! I had the murderer figured out pretty early on, but it didn't take away from the story.
Bottom Line: If you are looking for a cozy mystery that has a little bit of a magical element to it, this is perfect!
My Story by Elizabeth Smart
June 5, 2002, fourteen-year-old Elizabeth Smart, was taken from her home in the middle of the night. She was kept chained, dressed in disguise, repeatedly raped, and told she and her family would be killed if she tried to escape. She talks about the constant fear she endured every hour, her hope and faith and how she survived.
I remember hearing about the Elizabeth Smart case when it happened. It was really interesting hearing her recount of what happened and what was going through her mind. I will say that her writing had a bit of childish naivety to it. Maybe it was supposed to come across that way since she was a child when she was abducted? I didn't care for it. But listening to her story  had my attention.
Bottom Line: If you can get past the childish naivety, this was an interesting read.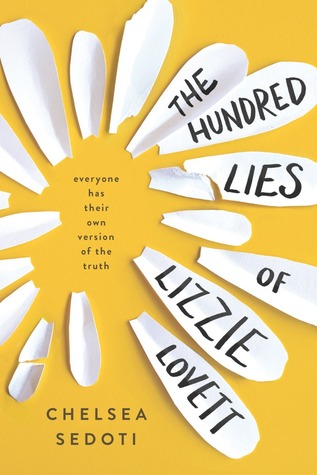 Hawthorn Creely has a crazy theory as to what happened to the missing Lizzie Lovett.  In order to prove it, she decides to immerse herself in Lizzie's life and takes her job and even her boyfriend.
This book was too YA for me. I got annoyed with the main character's obsession with Lizzy Lovett. She was very immature and started coming up with these crazy ideas as to why Lizzy disappeared. When she tried to suggest it was because she turned into a werewolf I quit reading. I just couldn't do it anymore.
Bottom Line: I cant recommend this book. It got on my nerves so badly, and I couldn't finish it.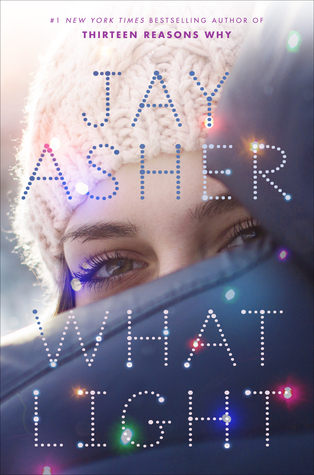 Sierra's family runs a Christmas tree farm in Oregon and moves to California to set up their Christmas tree lot for the season every year. So Sierra lives two lives: her life in Oregon and her life at Christmas. But then Sierra meets bad boy Caleb, and one life eclipses the other.

I really enjoyed watching Thirteen Reasons, so I was excited to see another book from the author. This is your typical YA romance story. It was really cute and I enjoyed the Christmas feel to it.
Bottom Line: If you are looking for a festive holiday read, this is a great one!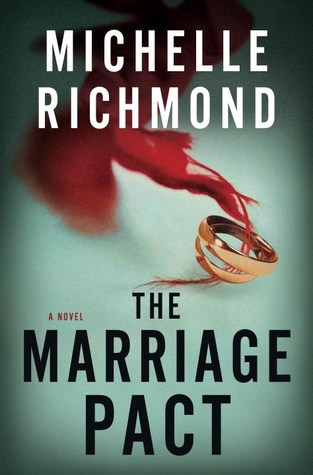 Jake and Alice are newlyweds who are invited to join The Pact. At first, it seems like an exciting, elite club. Some of the rules:  1. When your spouse calls answer 2. Exchange thoughtful gifts monthly 3. Plan a trip together once a quarter 4. NEVER mention the PACT to anyone. They quickly learn that once you join, there is no escape. 
You guys!!! This book was so good!!! I found myself staying up late several nights because I couldn't put it down. We all want our marriages to last, but The Pact takes it to a whole other level!
Bottom Line: I highly recommend this one!!! Just read it!
**I received a copy of The Marriage Pact from Netgalley in exchange for my honest review. All opinions are of my own.**
Mark Sisson unveils his groundbreaking ketogenic diet plan that resets your metabolism in 21 days so you can burn fat forever.
Chris did the Keto diet last year and lost some serious weight. We are talking around 60+ pounds. Once he got going, he just kept going and going and I watched him shrink and shrink. Of course I was pregnant and all WTF you're going to chose now to go on a diet? But seriously, I am so proud of him and his willpower. It really worked for him.
When I saw this book, I knew we had to have it! While I already know all about the Keto diet, since I have been cooking and preparing foods for Chris for over a year….I wanted this book to give us some new recipes. It also discusses fasting and lifestyle tips. You get step-by-step guidance, daily meal plans and a decent recipe section. If you are looking to drop some weight, I would certainly look into the Keto diet. I feel like more and more people are jumping on this. For more information about the book you can go here. For more info about the author, go here.
Bottom Line: If you are thinking about trying to Keto lifestyle, this book is a great starting point!
**I received a copy of The Keto Reset Diet from Blogging for Books in exchange for an honest review. All opinions are my own.**
The Hate U Give by Angie Thomas
 Starr Carter moves between two worlds: the poor neighborhood where she lives and the fancy suburban prep school she attends. The uneasy balance between these worlds is shattered when Starr witnesses the fatal shooting of her childhood best friend Khalil at the hands of a police officer. Khalil was unarmed.
I feel like I got more emotional reading this book than I thought I would. It is written so well, and it is something that everyone needs to read. Unfortunately, it is all too timely with what is going on in the world today, and it makes you see things differently than you might have before. It is heartbreaking and sobering.
Bottom Line: Read it!
Merry's mom and brother create an online dating profile for her without a picture. She is reluctant at first but soon finds herself chatting with a charming stranger. Their online exchanges become the brightest part of her day. What happens when they meet in person?!
The last book of Debbie's I read was a little of a let down for me, so I was skeptical to start this one. I actually read this book in one sitting!!! That never happens. I got in to the story right away and had to see where it was going. Chris and I met online, and so this story had a special place in my heart.
Bottom Line: Such a light and quick little love story with a little Christmas cheer. If you are a fan of Debbie Macomber, read it!
** I received a copy of Merry and Bright from Netgalley in exchange for my  honest review. All opinions are my own.**
Currently Reading
Beartown by Frederick Blackman