I just finished reading The Closer You Come yesterday, and I wanted to share my thoughts while they were fresh on my mind! First, let me share what it is about: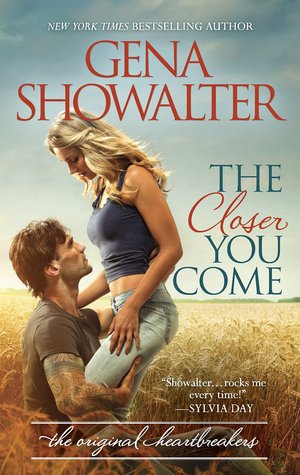 The description from NetGalley:
Tortured by a violent past, ex-con Jase Hollister is looking to start over in a small town. The rugged bachelor suffering from PTSD longs for peace and quiet, always keeping his women at a distance—and his heart encased in stone.
Brook Lynn Dillon is a down on her luck waitress determined to avoid the man every woman in town wants—including her sister. The last thing she needs is his kind of trouble. But his every glance makes her burn…and her resistance is melting fast.
The two agree to a one-time fling, not expecting to be forever branded. Now, no matter how hard they try, they can't keep their hands off each other. But when a secret from Jase's past comes to light, they'll have to face a cold, hard truth: it's more than Jase's freedom on the line, it's their hearts.
This book was my first in the romance genre. I am not sure why I shied away from them for so long because I really enjoyed this book! The characters were wonderful and the book was descriptive enough to paint a good picture in my head of how they looked, the scenery, etc. There was a great story line, a little sass, a lot of kink, and the right amount of sitting at the edge of your seat to see what would happen next. The fact that I finished it in three days (working days might I add) says a lot!
I feel like the relationships between the characters are very relate-able. Well, all except the beginning of the book between Brook Lynn and her slutty older sister. That scene was a little messed up and sort of bothered me,  but not enough to stop reading it. (I hate spoilers so I wont go in to too much detail unless you ask.)
I liked the banter back and forth, all the teasing, and the fact that Brook Lynn was a pretty strong female lead. I like a kick ass female character!
The only thing I didn't really like is that Jase, one of the main characters, refers to Brook Lynn as "honey" and "angel" a lot. I could have done without the pet names so much.
The author, Gina Showalter, has a series of paranormal romance novels that I might have to give a try now! There are two more books coming out in this series as well and I can't wait!
If you are looking for a fun and sexy read, then I highly recommend this book!
I  received a copy of this book from NetGalley in exchange for an honest review.