Cant believe it is the second Tuesday of the month already! Though, I am not sure why I am surprised since last week was a year long. Just me? Anyways, we are here to talk about books now, so let's jump right in! I cried, I laughed, I was shocked, I had all the feels. Here we go! Linking up with Steph and Jana.
Funny, romantic, and poignant, Still Me follows Lou as she navigates how to stay true to herself, while pushing to live boldly in her brave new world.
I just really love Louisa Clark and was excited to dive back in to her life. I was surprised by how much this book really touched me and pulled at my heart strings. I thoroughly enjoyed reading this book and highly recommend it! I loved the new characters that we got to meet in this one, and who doesn't want more of ambulance Sam in their lives?
Bottom Line: I do love this series! I found this one to be just as enjoyable as the first two!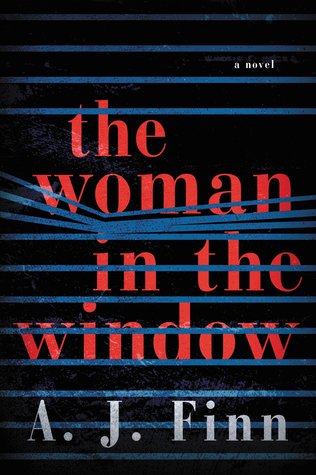 Anna Fox lives alone—a recluse in her New York City home, unable to venture outside. The Russells move into the house across the way: a father, a mother, their teenage son. The perfect family. But when Anna, gazing out her window one night, sees something she shouldn't, her world begins to crumble—and its shocking secrets are laid bare.
This book! Is the main character reliable or is she not??? Is what happened real or made up? I went back and forth as to what I think really  happened. I just love a book that throws me for a loop! I had a suspicion about everything from the very beginning, and I ended up being right. But I had changed my mind a few times along the way.
Bottom Line: If psychological suspense is your thing, read it!
I read books three and four in the Callahan Garrity series and am still loving it! You get all the regular elements of a cozy mystery with these books, but they are a little bit deeper because Callahan isn't your amateur sleuth. She is a former Atlanta police officer that has real experience. I am constantly guessing "who done it" and usually change my mind a few times before the end of each book.
Bottom Line: This is such a fun cozy mystery series!
Celebrity chef Deacon Thorpe passes at his beach house in Nantucket. Now Deacon's three wives, his children, and his best friend gather on the island he loved to say farewell. Secrets are revealed, confidences are shared, and improbable bonds are formed as this unlikely family says goodbye to the man who brought them all together.
I have been meaning to get around to reading Elin Hilderbrand, and I thought this beachy book would be the perfect start! I enjoyed this book way more than I anticipated. This book was a little bit deeper than I thought it was going to be. You really get to know the characters, as different chapters of the book alternate between them. You also get some back story for each of the characters and their relationship with Deacon as well. I was sad when the book was done, and I have been missing some of these characters. That is the signs of a good read to me. I rated this five stars, I don't always throw those out for a beach read. Just sayin'.
Bottom Line: If you are looking for the perfect beach read and enjoy a little family drama, this is for you! Also, there are recipes throughout the book that sound divine!
A struggling actor, a Brit in America without a green card, Claire needs work and money to survive. Claire agrees to become a decoy for a firm of divorce lawyers. Hired to entrap straying husbands, she must catch them on tape with their seductive propositions. When the wife of one of Claire's targets is violently murdered, the cops are sure the husband is to blame. Desperate to catch him before he kills again, they enlist Claire to lure him into a confession.
What is up with me and books this month where you are trying to decide if your narrator was reliable or not? Sometimes you have a hard time deciding where the acting ends and the real life begins. I am going to be honest, I had a really  hard time connecting with this book. I really enjoyed The Girl Before, but this one didn't blow me away. I didn't care about any of the characters or what happened to them, so it took me awhile to read through this one. The writing wasn't bad at all, so I am not sure why I couldn't connect. The premise was really interesting though. I did enjoy the physiological aspects of the book, both in the acting classes and with the therapist who was invested in the case.
Bottom Line: This one had an interesting premise, but fell a little flat for me. I just didn't care about any of the characters. However, it still held my interest and was well written. If you enjoyed the writing of The Girl Before, I think it is worth the read.
**I received a copy of Believe Me from Netgalley in exchange for my honest review. All opinions are of my own.**
Kelley Quinn is the owner of Nantucket's Winter Street Inn and the proud father of four, all of them grown and living in varying states of disarray. When he walks in on Mitzi kissing Santa Claus, utter chaos descends. It might be up to Kelley's ex-wife, nightly news anchor Margaret Quinn, to save Christmas at the Winter Street Inn.
I really enjoyed this book! I loved the family dynamics. There was just enough drama to be realistic, and sometimes funny. The book move along quickly. I didn't feel like it dragged at all, which is sometimes appreciated. I am all for backstory and getting to know the characters, but I still feel like you get to in this one even though it moves quickly. There is a cliffhanger at the end, so I cant wait to dive in to the next one when it becomes available from the library.
Bottom Line: Great Christmas-y read if you enjoy chick lit and family drama. I did laugh a few times or say oh snap! Which I always like in a book.
Currently Reading
I might be on a Hilderbrand kick. You know me, I love a good binge read of an author!
The Rumor by Elin Hilderbrand