Whale Whale Whale look who showed up today!
Sometimes when you go to the beach for a week, you need to take a vacation from everything in life. And that is just what I did. I felt all relaxed and refreshed, and then I had to go back to work Friday and it all got washed away like it never even happened. Funny how reality is, isn't it? Such is the adult life.
We seriously had a fabulous time at the beach though, the longest stretch that we have stayed. I even came back a few shades darker! Let's just say, we ate most meals in and didn't leave our condo grounds because why would we? We have access to the beach and pools so what more could you ask for? We did go out to eat for lunch when we got there. We hit up Mikee's. one of our favorites!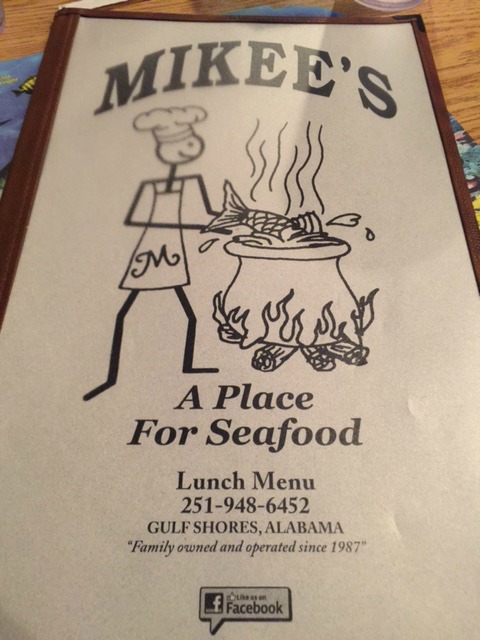 We also checked out Sassy Bass one evening for dinner. This place is super close to our condo and a real gem. One of my favorite things about beach restaurants? Crab claws and hush puppies!!!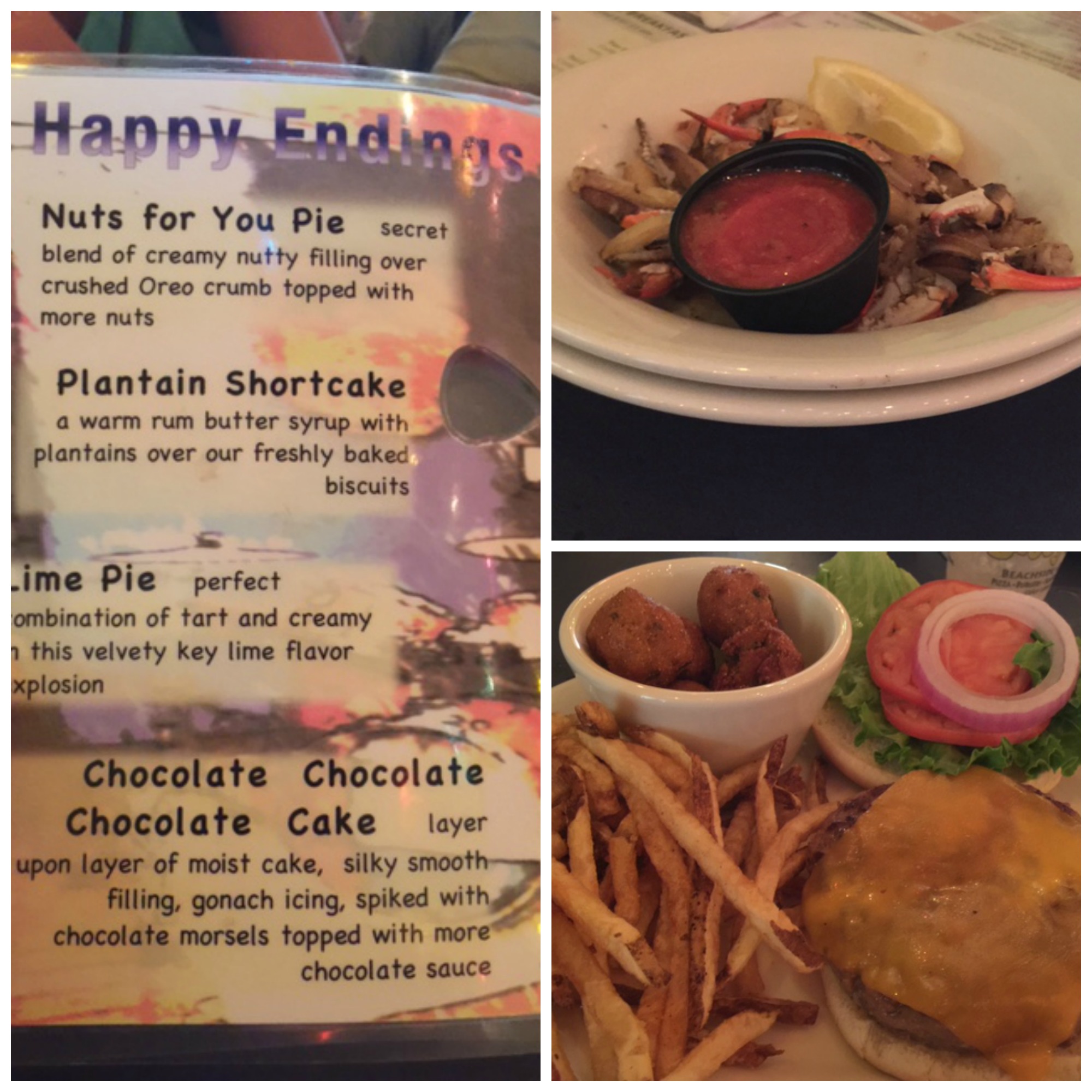 Because I am five, there were plenty of jokes about the "happy endings" dessert menu.
We stopped and walked around downtown Foley on our way in to check out the video game store that we always hit up. How cute is this town?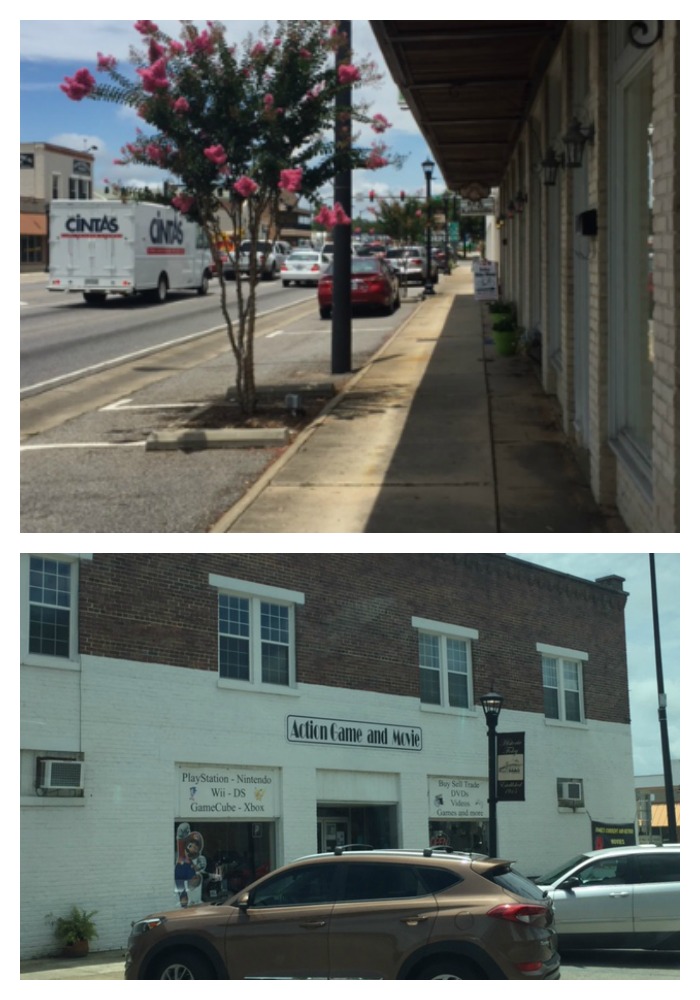 It was hot as fuck basically everyday except the last one, which was a wonderful overcast. It is sad when you think 88 degrees is cool, right?? Regardless, it was a wonderful trip. I will let the pictures do the talking!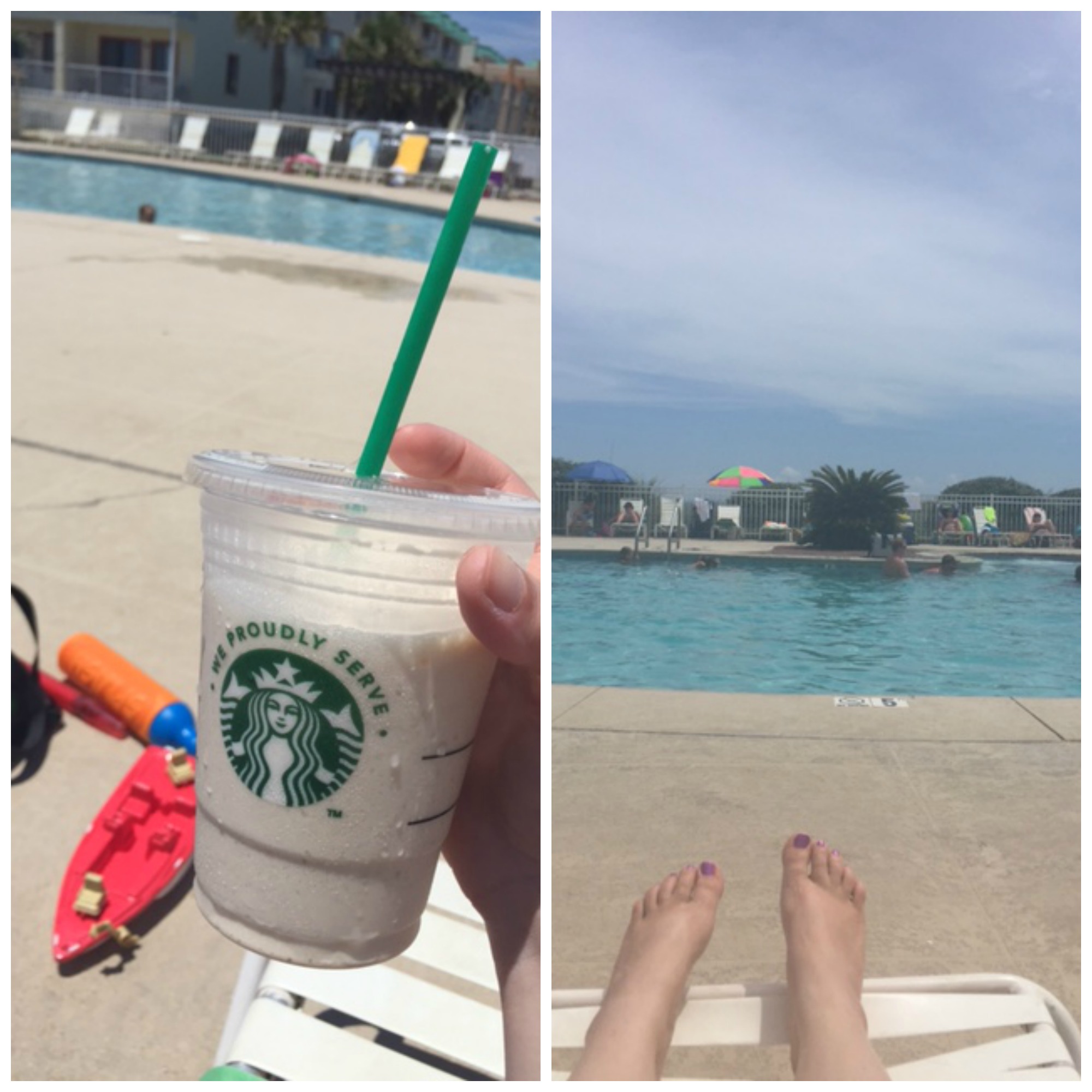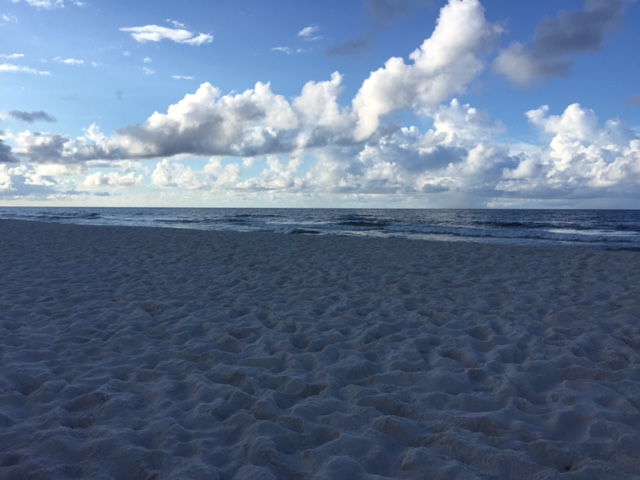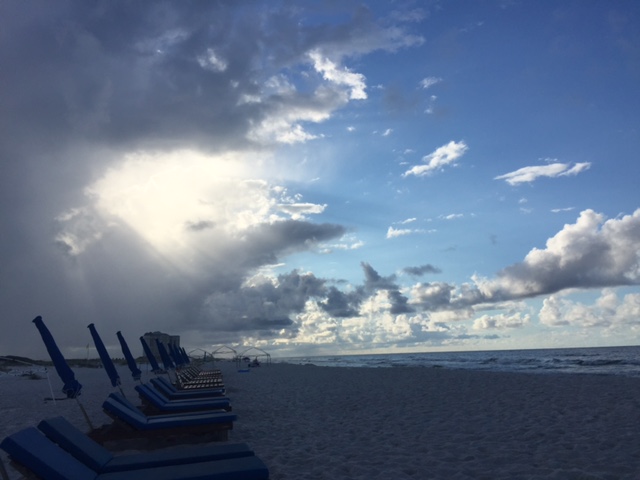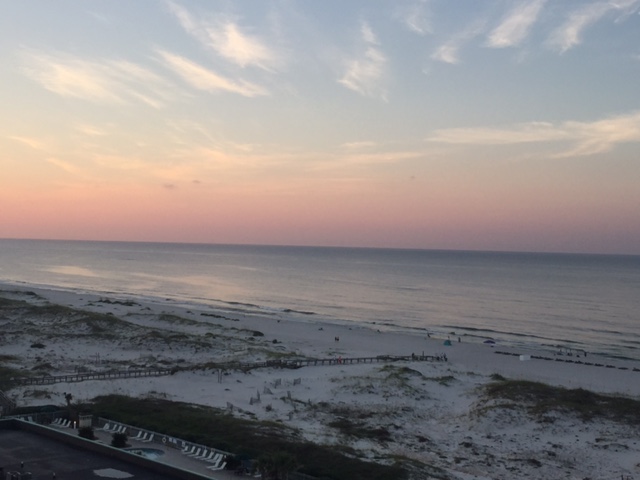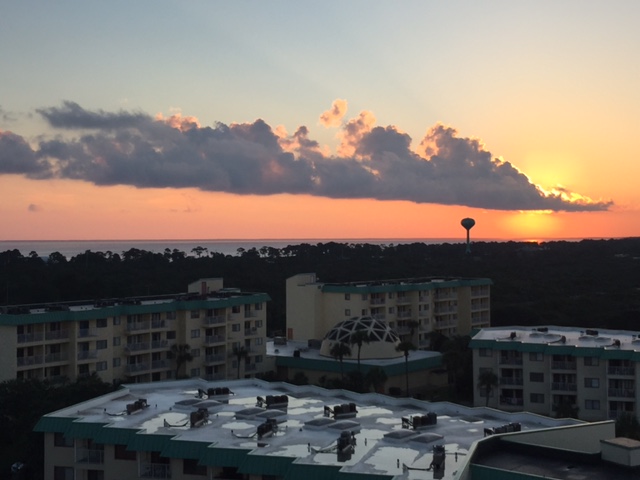 sunset over bay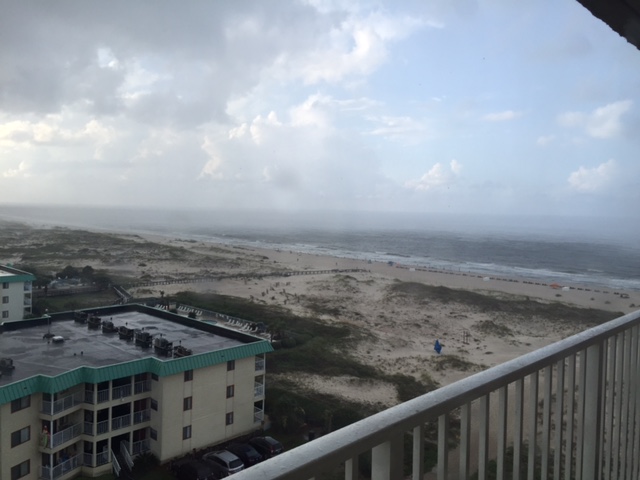 storm coming on to shore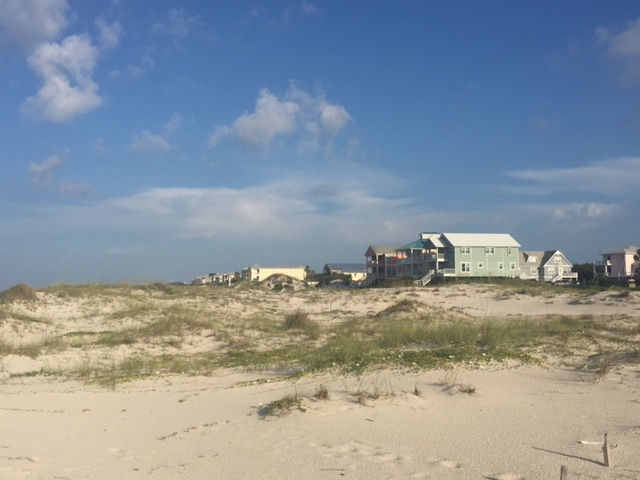 dreaming about one of those houses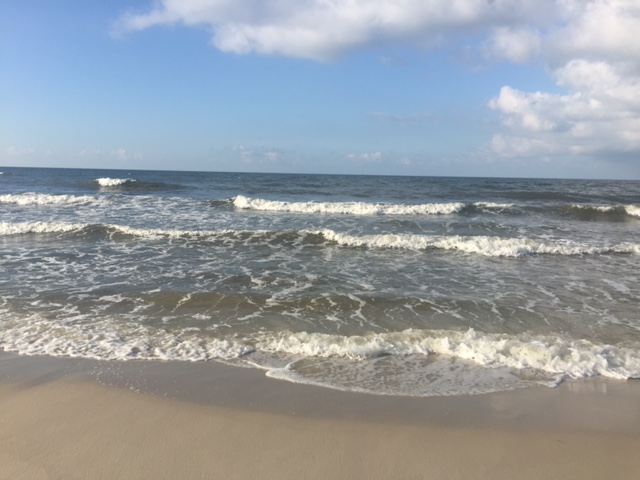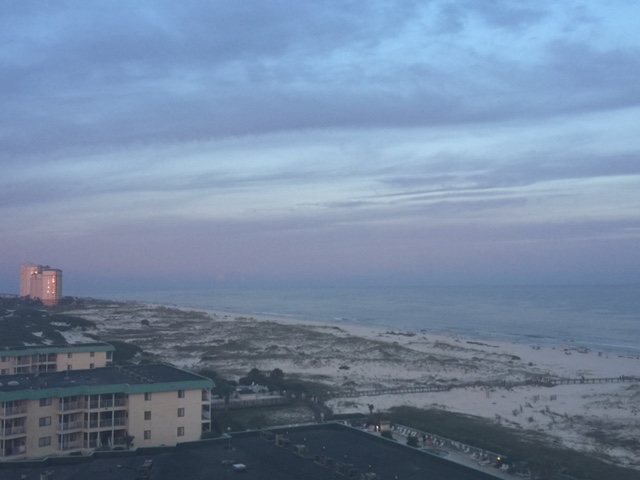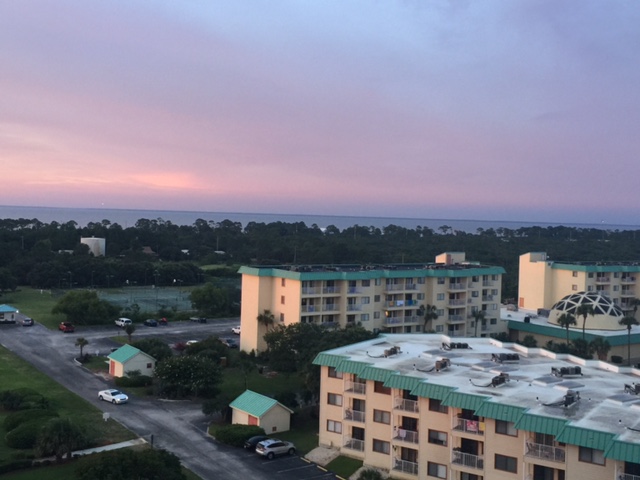 bay view
The last nights sunset was my favorite!!!
My SIL and I got away for a few hours to hit up the Foley outlets. Check out this gorgeous Michael Kors clutch I grabbed on major sale!!! I had a hard time choosing between the pink and blue and my SIL and the sales girl talked me in to blue. I am glad they did.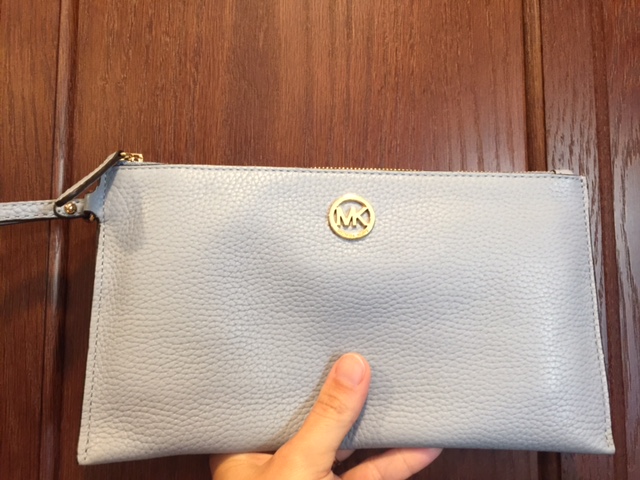 We took the new Explorer with us and my oh my what room we had!!! I cant get over how big the back is when the third row seats are down. So much room for activities! Or stuff for activities. Whatever.
We stopped to grab Mac from boarding on our way home. Once he got in the car with us and realized he was in fact going home he got ridiculously excited. Clearly we were missed! The little guy wouldn't leave our side. I think someone had a little separation anxiety. He got his summer buzz cut, how cute is he??? He looks like a completely different dog when he gets buzzed.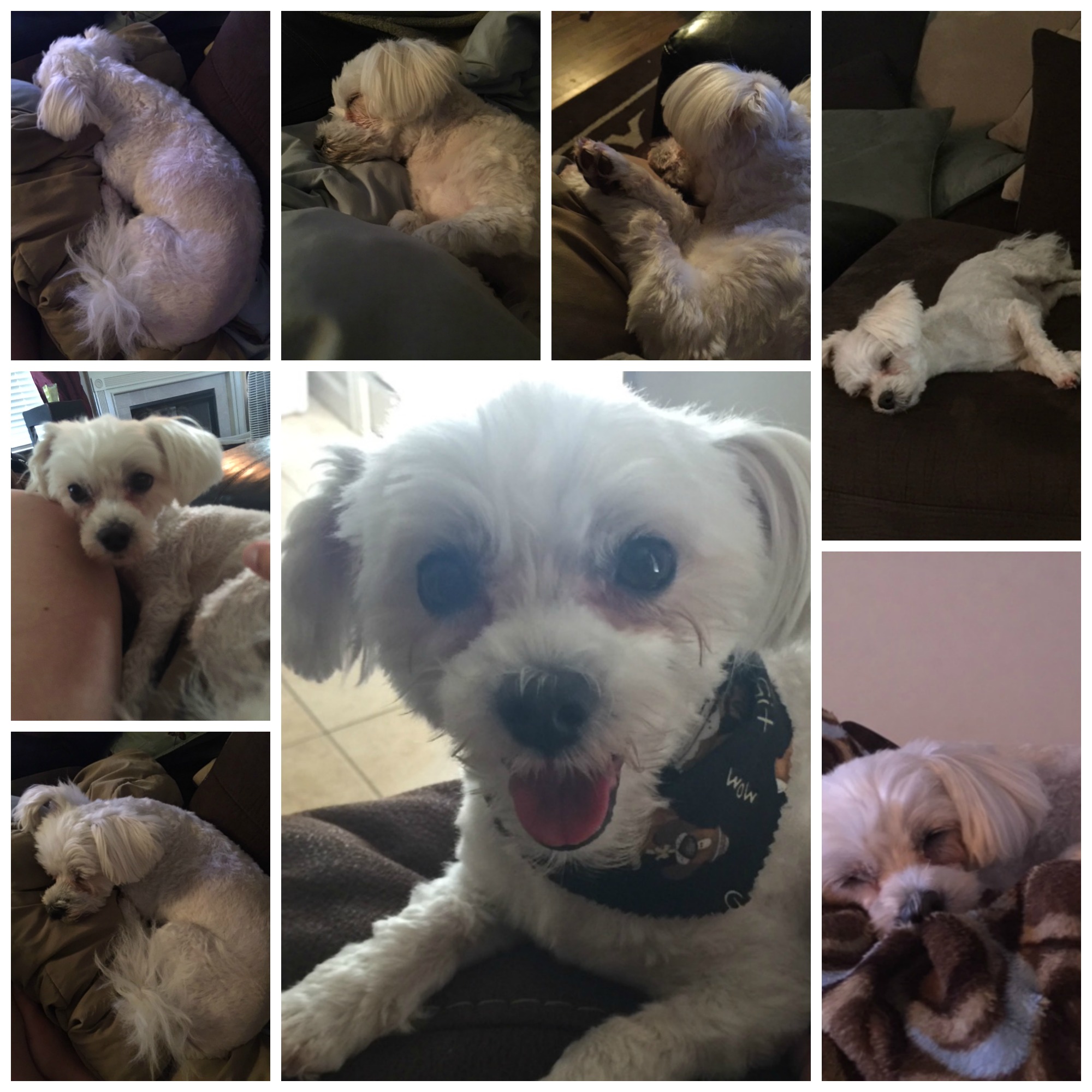 And that was our trip!!! This past weekend we played catch up and cleaned the house, did about 500 loads of laundry, started shopping for new furniture for our living room, finished watching House of Cards and started Breaking Bad and enjoyed a delicious lunch out at Billy's in Liberty Park.
I am back to regular blogging this week and just in time for the book link up tomorrow! I have a lot of good ones to share with you from this past month so get your TBR list ready!
Linking up with Biana.