So according to Phil, (the real ground hog, not the Georgia poser General Beau Lee that almost always predicts the opposite of Phil) says there will be six more weeks of winter. Are any of us really surprised? No. Although, it was feeling mighty springish yesterday with temps around 70 degrees in these parts!
Time for a weekend review:
Friday – Friday felt weird. After working from home Tuesday afternoon, Wednesday and Thursday….Friday felt more like Monday. That is just down right wrong. I wasn't complaining when 5:00 pm rolled around and it was time for the weekend! We decided to get some Chinese take out and watch TV Friday night. Perfect!
Saturday – I cleaned the house Saturday morning, got some stuff put away that I have been meaning to get to in our guest room, and purged some items in my closet that I will most likely never wear again. I also made some cake batter dip to snack on for the weekend, recipe to come tomorrow! Then we went shopping for some new work clothes for Chris, as he starts his new job today! I never realized how little options there were for guys for clothes until this weekend. We went to Kohls, Nordstrom Rack, Belk, Gap, and JCPenney in search for some new items for him. We had some success, but I feel there should be more stores for guys! Something comparable to Loft or NY &  Company.
After shopping, we headed to Blackwells for some food and a beer. Much needed after running around! It was delicious. Although, the delivery trucks never made it there and they were out of half the beers they usually have. It was still good! We then spent some time with Chris's parents and then called it a night.
Sunday – I headed out to get the grocery shopping down early to avoid the rain. It felt good to get it done so soon. We pretty much spent the rest of the day watching TV.
I FINALLY found the Thin Mint creamer at Target. Yummmmmmm!!!!!! I am going to need to stalk up on it since it is a "limited time" item!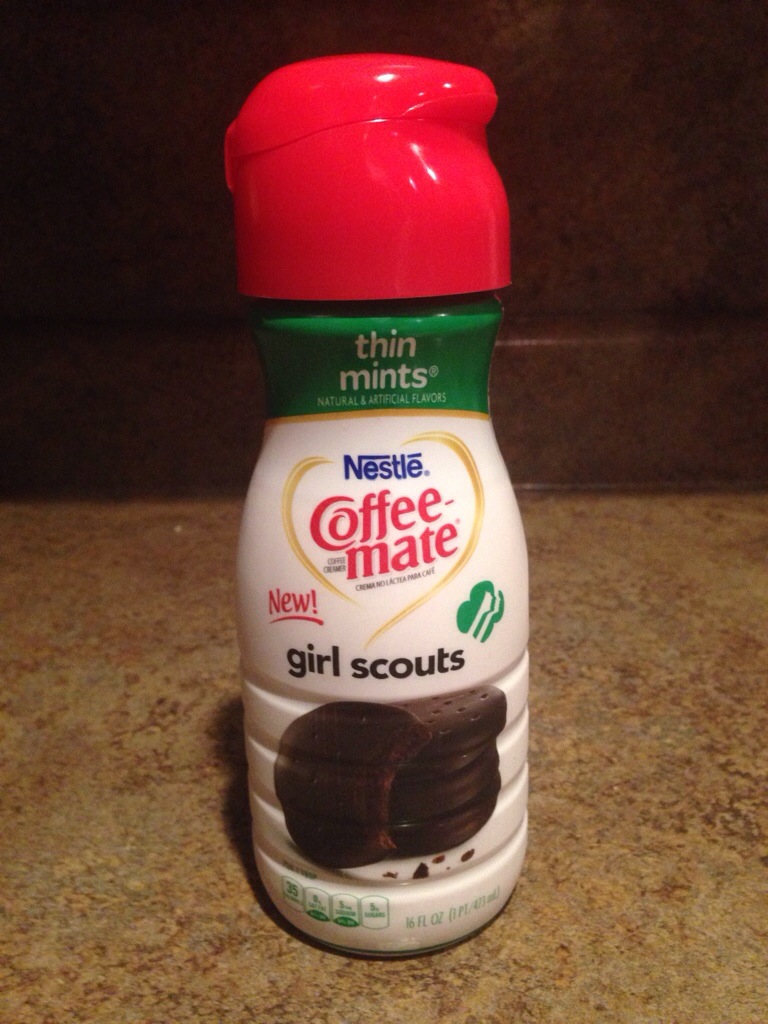 And that was my weekend folks. I leave you with a picture of the dogs.