These are all about the number 4!
1. 4 Favorite bands you loved in high school
NSYNC (Seen them in concert)
Back Street Boys (Seen them in concert)
Good Charlotte (during their Little Things days)
Marvelous 3 (Seen them in concert – Freak of the Week anyone?!)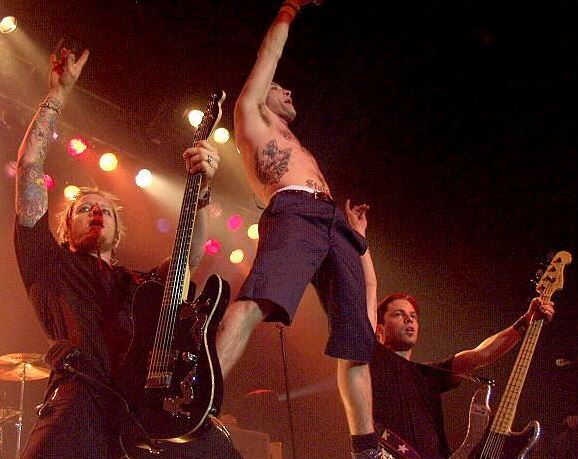 Fun Fact- I have seen Marvelous 3 in concert several times while I lived in Atlanta. I was even at their farewell concert at Olympic Park in 2001. Butch Walker then toured on his own for awhile, and I saw him a few times also. They threw one hell of a concert!
It is really  hard to pick just 4!!! Music from the 90's and early 2000's is the best ever! Honorable mentions go to Britney Spears, Bush, Matchbox 20, Sum 41, Oasis, Orgy, Shinedown, Hoobastank, Eve 6, Destiny's Child, TLC and so many more!!
2. 4 go to meals you'd love to learn to cook or can cook really well
Kung Pao Chicken
Mexican Skillet Casserole
Chili
Tacos
These are all meals that are regularly mixed into our weekly meal plans!
3. 4 necessities to your daily life
my husband
my dogs
coffee
food
4. 4 makeup necessities you must have if you could only have 4 on
mascara
foundation
under eye concealer
lip gloss
5. 4 favorite apps on your phone or iPad
Cartwheel App – I grocery shop at Target every week and this app along with the 5% I save with their card?! Bring on the money saving, yo!
Ski Safari- Freaking addicted to this game. I just love it!!!
Retail Me Not – If I am out shopping, I love to look on here and see if there are any deals or coupons.
Spotify – I listen to Spotify in the mornings when I am doing my make up, in the car on my way to and from work, and just if I feel like jamming out. I have a ridiculous amount of playlists for my different moods. It is seriously the best ever.
What are your 4?