Well, we made it to Friday. We are starting to defrost. I actually made it to work today and saw my car in the parking lot. I am pretty sure it said thank you for not trying to drive me and wreck me a few days ago as I walked by it on the way in. So, I am sure you are tired of seeing the southerners "winter" pictures this week. I decided to share something so much better today…..pictures of Gracie and Mac.
1. I enlisted Gracie to be my assistant since I had to work from home the last few days. Below is an account of her day.
Before lunch, I caught her watching TV.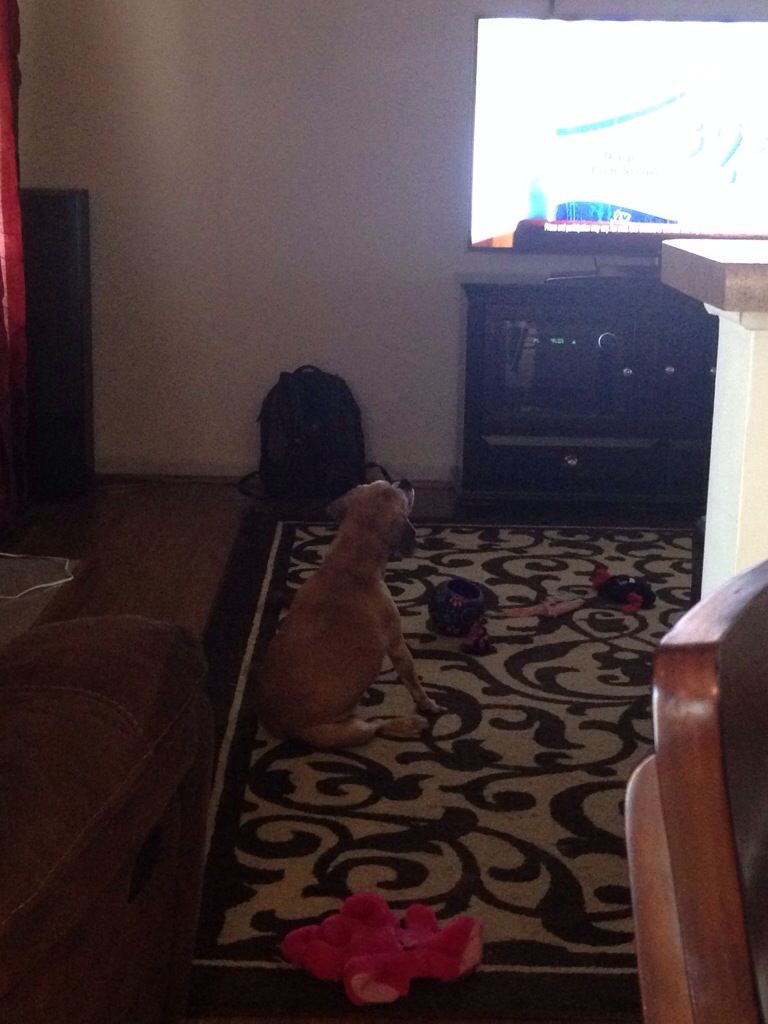 Followed by some shenanigans with Mac, whom took TWO lunch breaks BEFORE lunch time.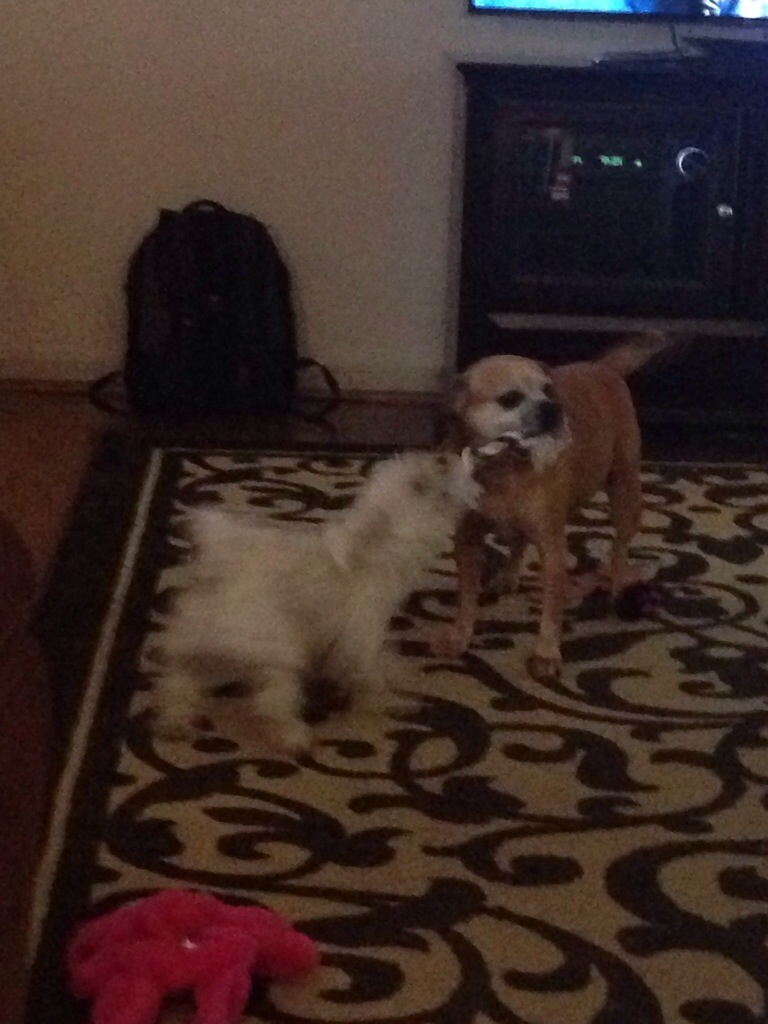 Then they were found just plain laying down on the job.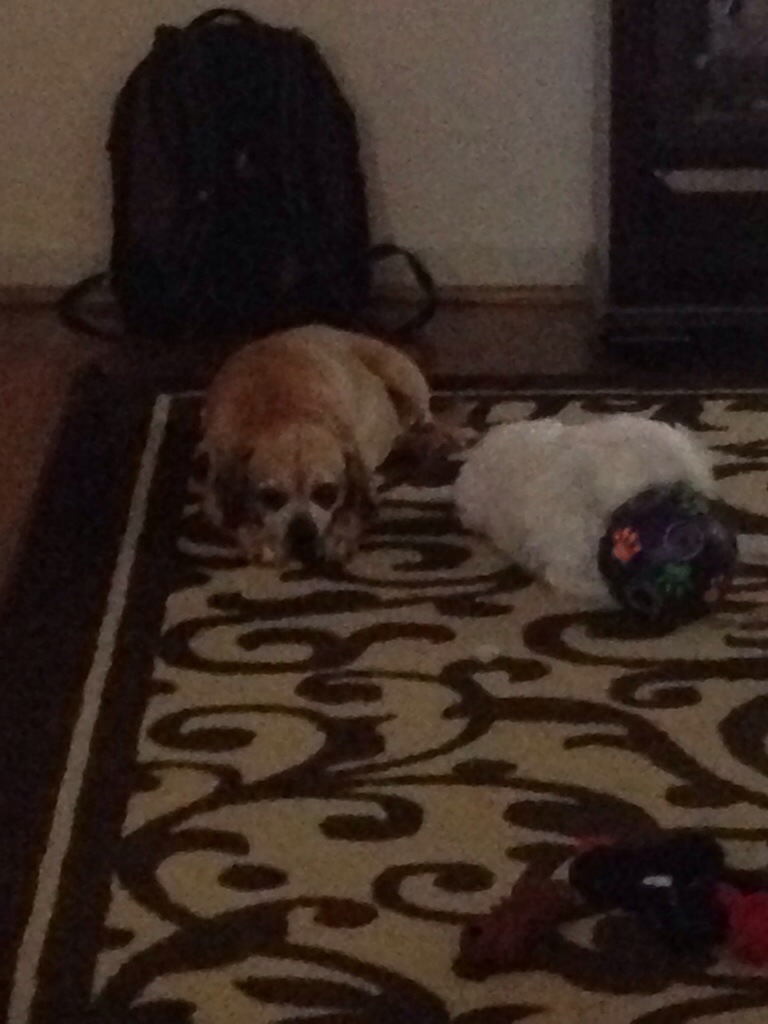 Mac, you may not be aware but I can see you behind that ball. Your laziness is not fooling anyone. Though if I had two lunch breaks before lunch, I suppose I would be tired too.
2. Another picture of proof that these two are BFF's forever. They can always be found sitting next to each other when they are outside, even though they have TONS of space to run around.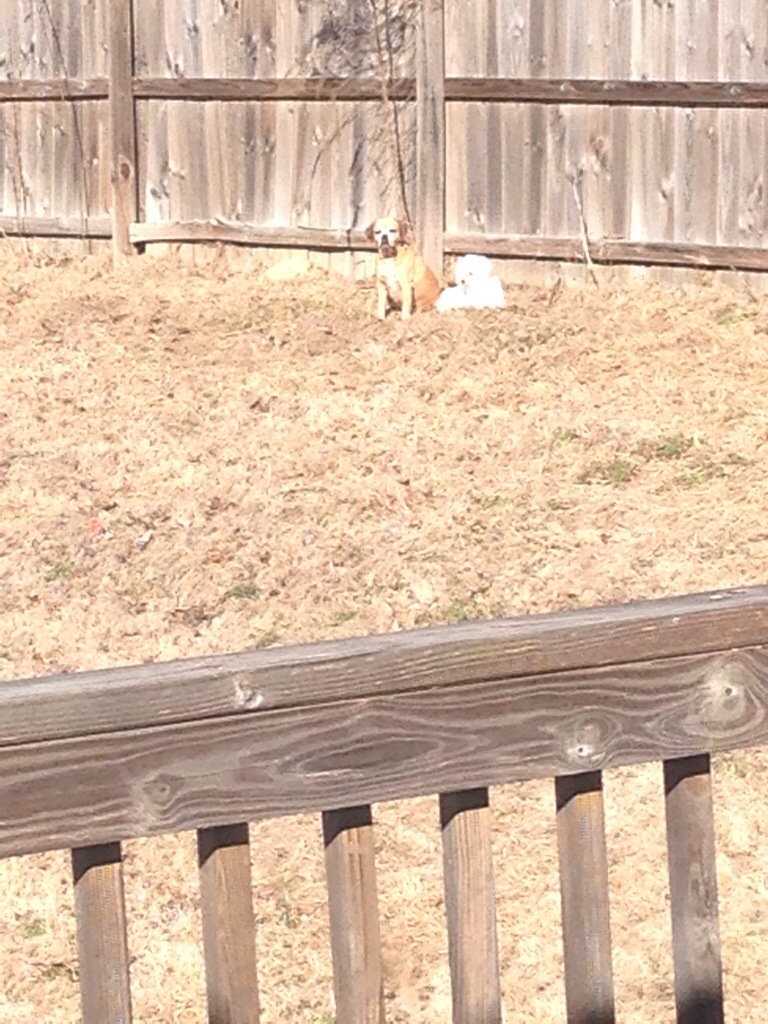 Mac would be the little white blob you see. Hehe 🙂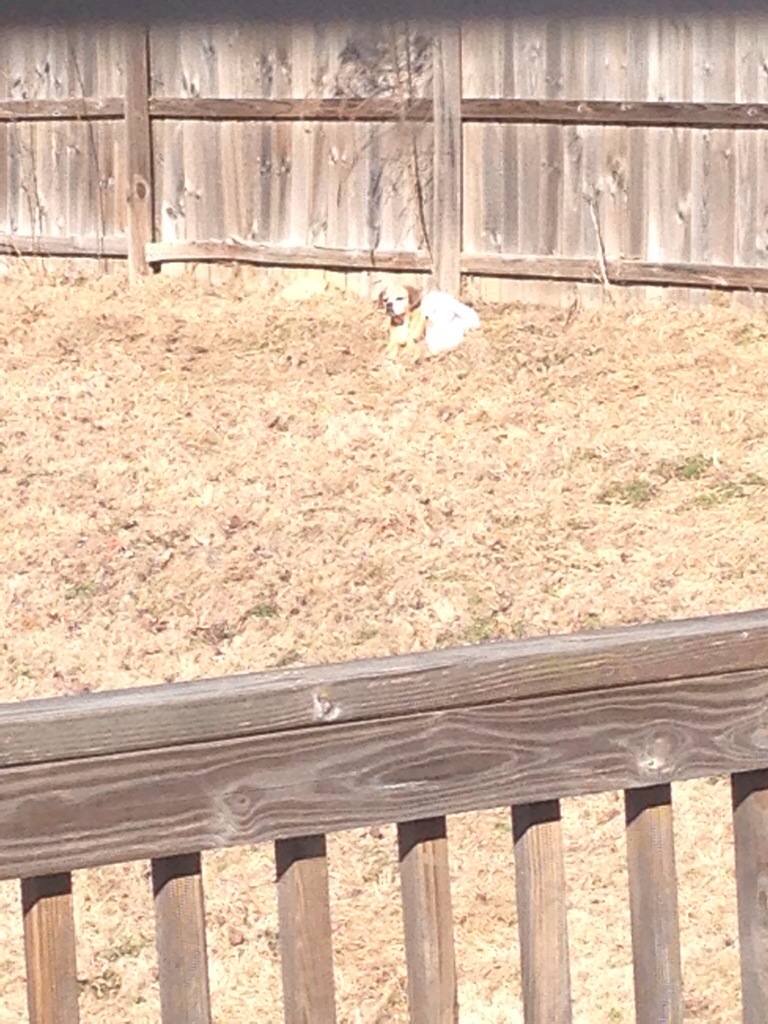 3. Not all dinners are winners. I found a Garlic Parmesan Meatball recipe on a blog last week. It sounded good. I made it last night. It was not good. It was so dry and bland. I heated up some pizza sauce for us to dip them in after we both took the first bite and looked at each other. Not every meal can be a winner. Chris did mention that most of my trials turn out great, so that made me feel better. He said "Not everything can be as good as Mexican Skillet Casserole." True that.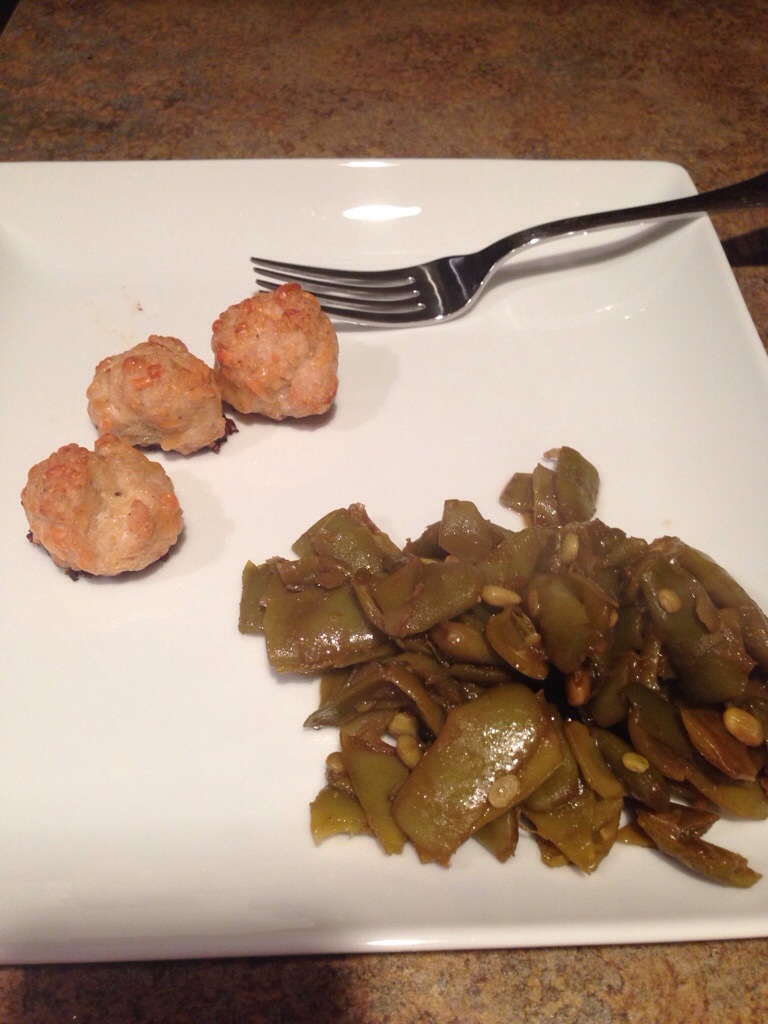 4. This.
5. And this….
Linking up for the Friday Five! Have a great weekend everyone!