Sooooo I saw this quiz on Buzzfeed the other day and I HAD to take it immediately. There were two questions that I had a hard time picking between two answers for…so I did it twice and this is what I got.
The first time I got a Great Dane, the second time I got a Pug. Not quite sure how these two dogs are similar enough based on two different answers….but its what I got. I am not surprised about the Pug seeing as how I have a Puggle! The first suggests I should be the duchess of Cambridge. Sure, I will take it!
So if you want to have some fun, go take the quiz and let me know what dog you would be! Then lets join a pack, because I love all dogs 🙂
And if you are here for my weekly recipe, I cant promise that this weeks is super healthy. What I can promise is that it is delicious!!!! And not horribly bad. Just a little bad.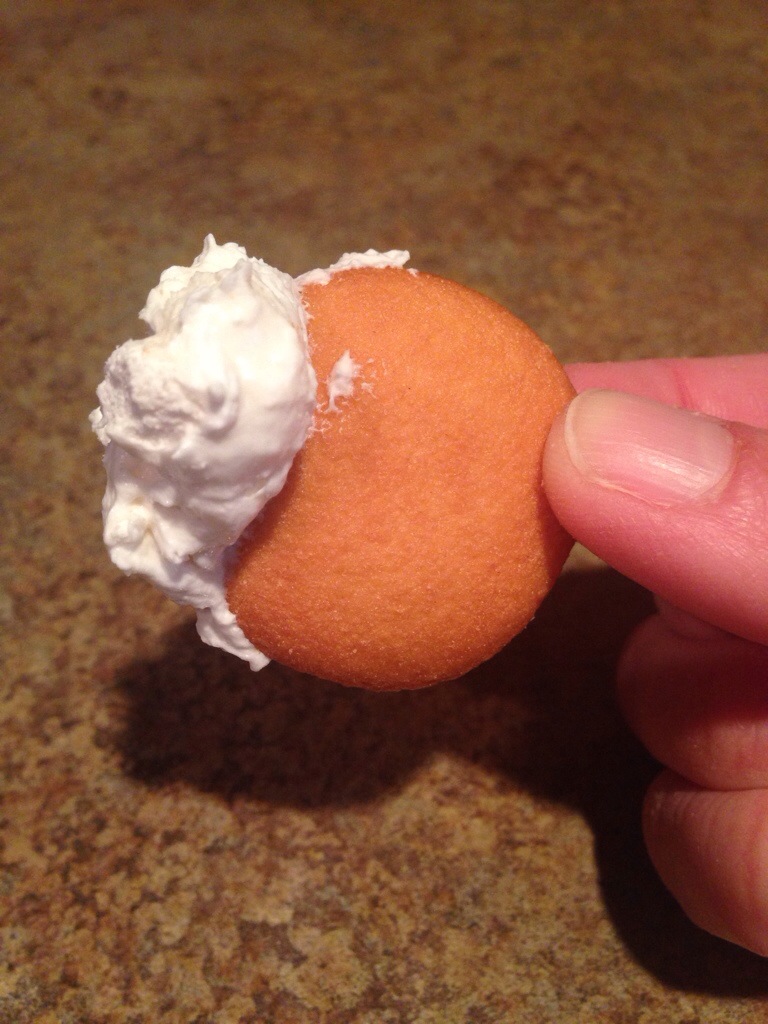 You guys. This is seriously one of the easiest most tastiest recipes that I have. Cake Batter Dip! The name alone has me drooling on my keyboard. This is great to have to snack on throughout the week or serve at a party. Adults and children alike will devour this stuff, it is quite amazing!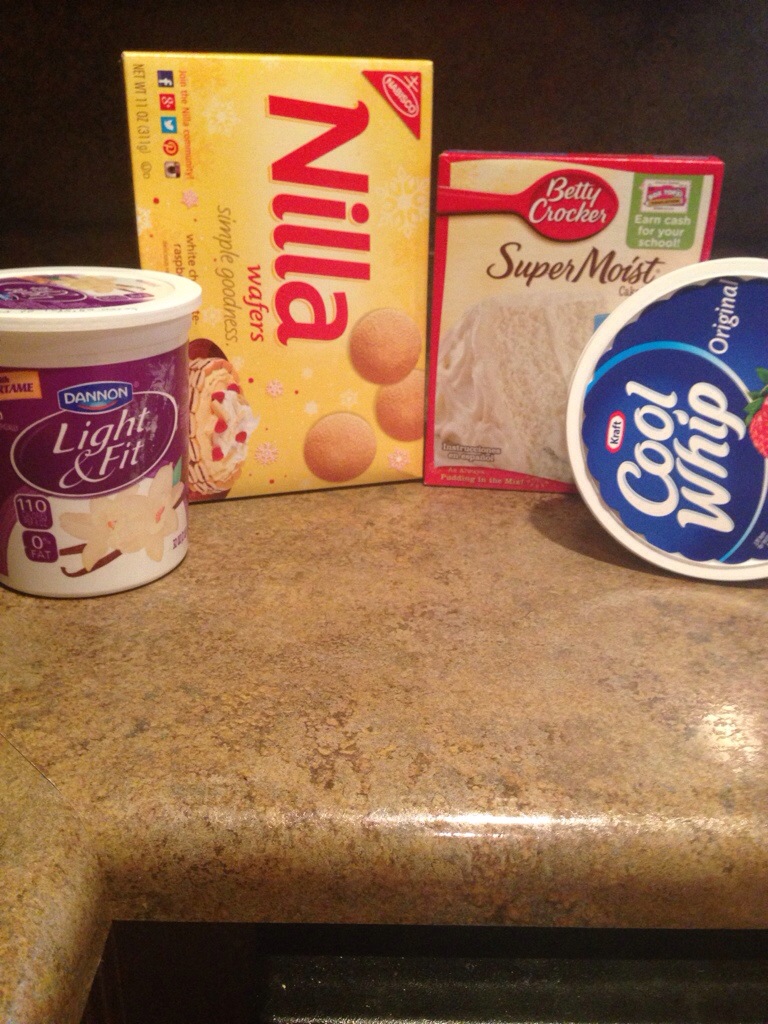 What you need:
1 box of cake mix, any flavor that you choose! My favorites are the vanilla and white cake mixes.
1 container of cool whip (I usually prefer to use the lite but this is all my local, rural Dollar General had when I had my hankering, so you gotta do what you gotta do!)
1 and 1/2 cups of yogurt, you want to use plain or vanilla
Nilla Wafers, Animal Crackers or Fruit for serving (My favorite is Nilla Wafers!!)
What you do:
Combine the cool whip, yogurt and cake mix. Let it chill a little bit. That is it!
See, so easy!!!! I even mix it up in a Rubbermaid container that I can throw a lid on and put directly into the refrigerator to make it even easier! Less mess/dishes to clean = huge win!
Also note that if you use white cake mix, the dip is going to be white. When I am just making this for us to snack on I leave it that way. If I am making this for a party or my nieces and nephews…I will add food coloring or sprinkles to make it look pretty. I just don't like adding that just for snacking purposes.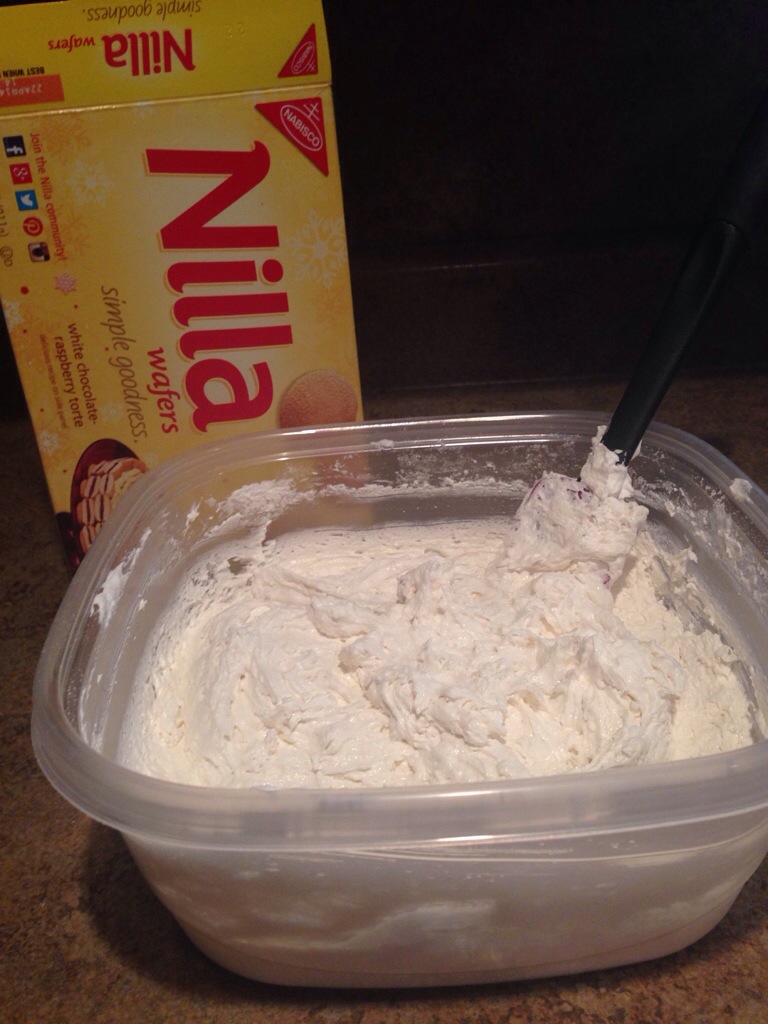 On the menu this week:
Lunches:
Tomato Soup and Pita Bread with Hummus
Salad with Tomato Soup and carrots
Dinners:
Kung Pao Chicken with Stir Fry Veggies
Salsa Chicken with Brown Spanish Rice
Mexican Skillet Casserole (We ended up not having it last week due to snow and used the ground beef for something else this weekend.)
Workout Plan:
I am re-doing the 2nd week of T25. I missed 3 days last week because of the damn snow and being thrown off schedule. I am determined to do this entire workout the correct way, so if I miss more than one day…I start over for that week. Damn illness and weather. I might not finish the entire 3 month series before the end of winter to meet my goal, but I am very proud of myself for sticking to it and keep coming back even though I get off track. I almost have the cardio day memorized because I have done it so much! I feel like having started over, I am nailing the work outs better and doing less modified versions now, which feels amazing! I can rock the Beta month full force this way.