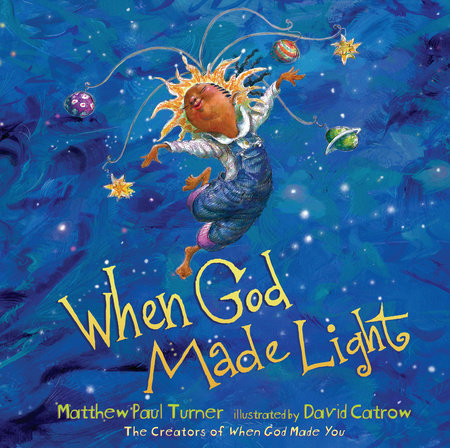 One of the most colorful books is When God Made Light
. The illustrations are so vibrant and beautiful!!! Zoe points at all the pictures and they really hold her attention. Plus, the message in each of the books we have read by this author are wonderful. When God Made Light is obviously about creation and the very beginning of time. But it also talks about the light that is in each and every one of us and how special that is. This book would make a wonderful gift!
You can see what I am talking about with the amazing illustration and get a sneak peak of When God Made Light here.  And read more about the author here.
**I received a copy of When God Made Light from Blogging for Books in exchange for my honest review. All opinions are of my own.**
The The Crayon Box that Talked
is another one of our favorites. It is such a cute story about a box of crayons that doesn't get along. A little girl over hears them talking about each other in a store and buys the box to bring home and show them that they need each other for the big picture.
The The Pout-Pout Fish
is about a fish who was born with a pouty face, so he let's that determine who he is. One day he meets someone who looks just like him, but she has a completely different outlook about their situation and he realizes he can be happy too! There are a lot of characters in this book, and I change my voice for all of them when I read and Zoe founds my pout voice to be hilarious.
Marvin K. Mooney Will You Please Go Now! (Bright and Early Books for Beginning Beginners)
is always a fun one. Marvin can't take the hint that he has worn out his welcome. The narrator comes up with all kinds of fun ways in which he can kindly leave. Zoe finds this book hilarious.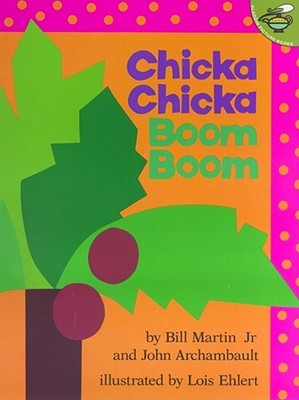 Chicka Chicka Boom Boom (Board Book)
is always a fun one to read about the alphabet!! This version is a board book which works great for younger kiddos too.
What are some of your favorite kids books? Zoe's collection is always growing and I plan to share some more of her favorites in the future.