You guys! My heart is so full of joy this morning. We woke up Friday to see that the snow had started coming down. We had started out with a 2 hour delay at daycare and it turned into a snow day. Hurray! Zoe was so excited to see all the snow. She kept going to our back door and looking out on the deck and pointing and squealing with delight. We went out together for a little while just the two of us, and then again when Chris got home from work. We had so much fun and got so many cute pictures!!! It snowed just a little last year, so this isn't technically her first snow…but it was the first time she got to go out in it and have an official snow day.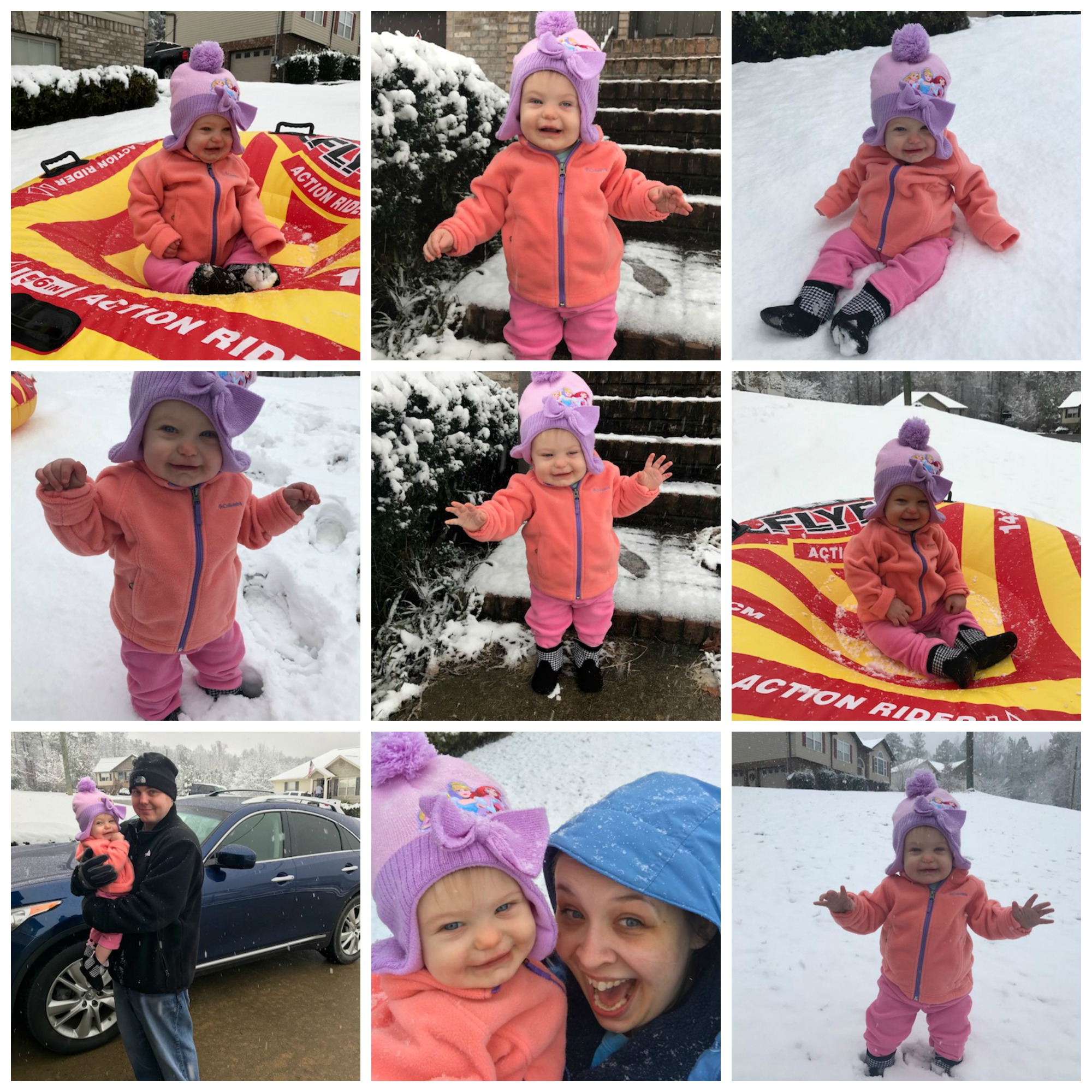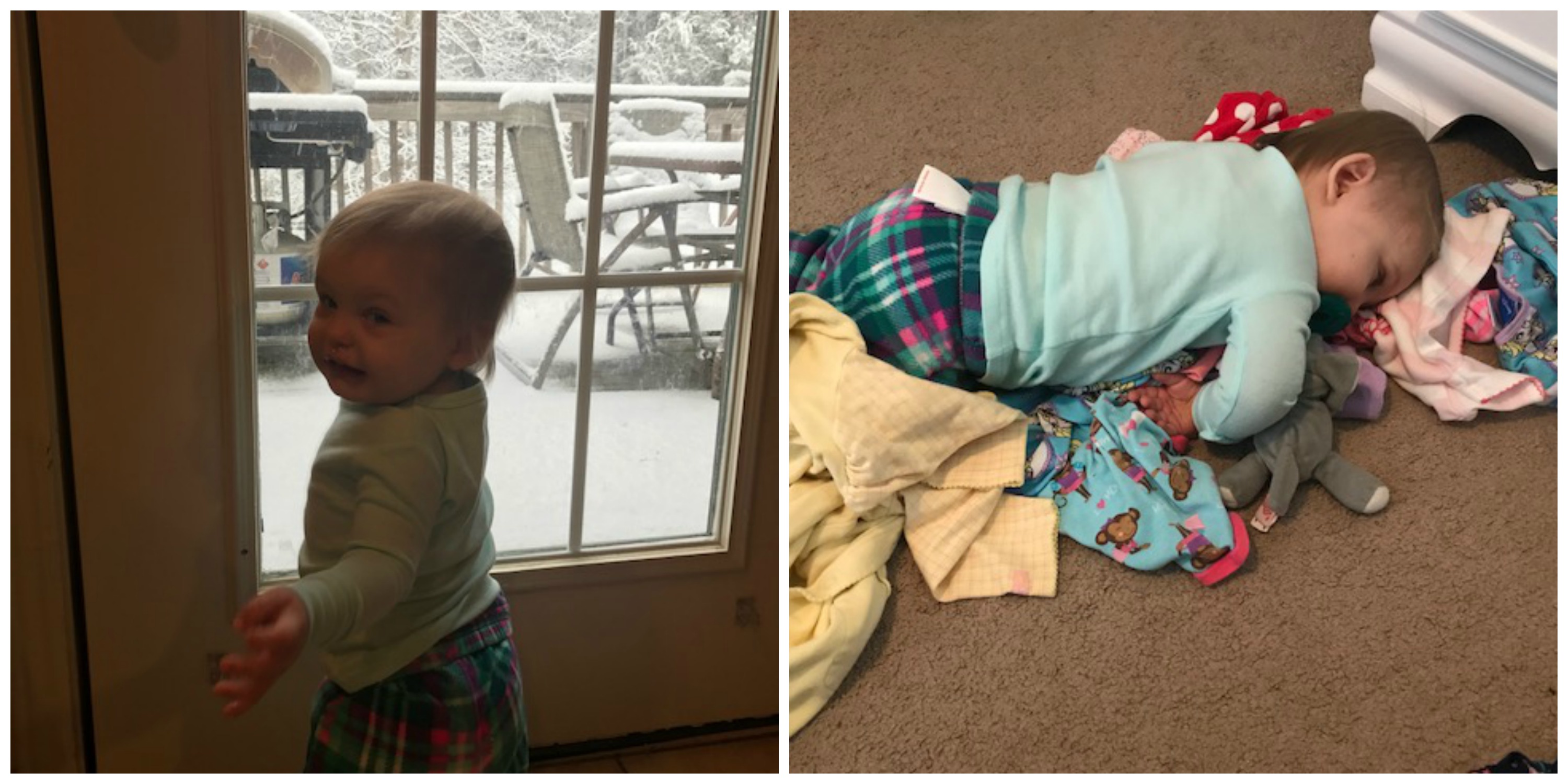 Zoe pulled all the clothes out of her bottom drawer of her dresser and laid down on them for a few minutes, clearly the snow wore her out!
I seriously cant believe how much it actually snowed and for how long. This has to be a record here for as long as I have lived in the south. It was the perfect powdery wet kind too and the roads were pretty decent because we didn't get a ton of ice like we usually do. We got to make snow cream and watch the Grinch.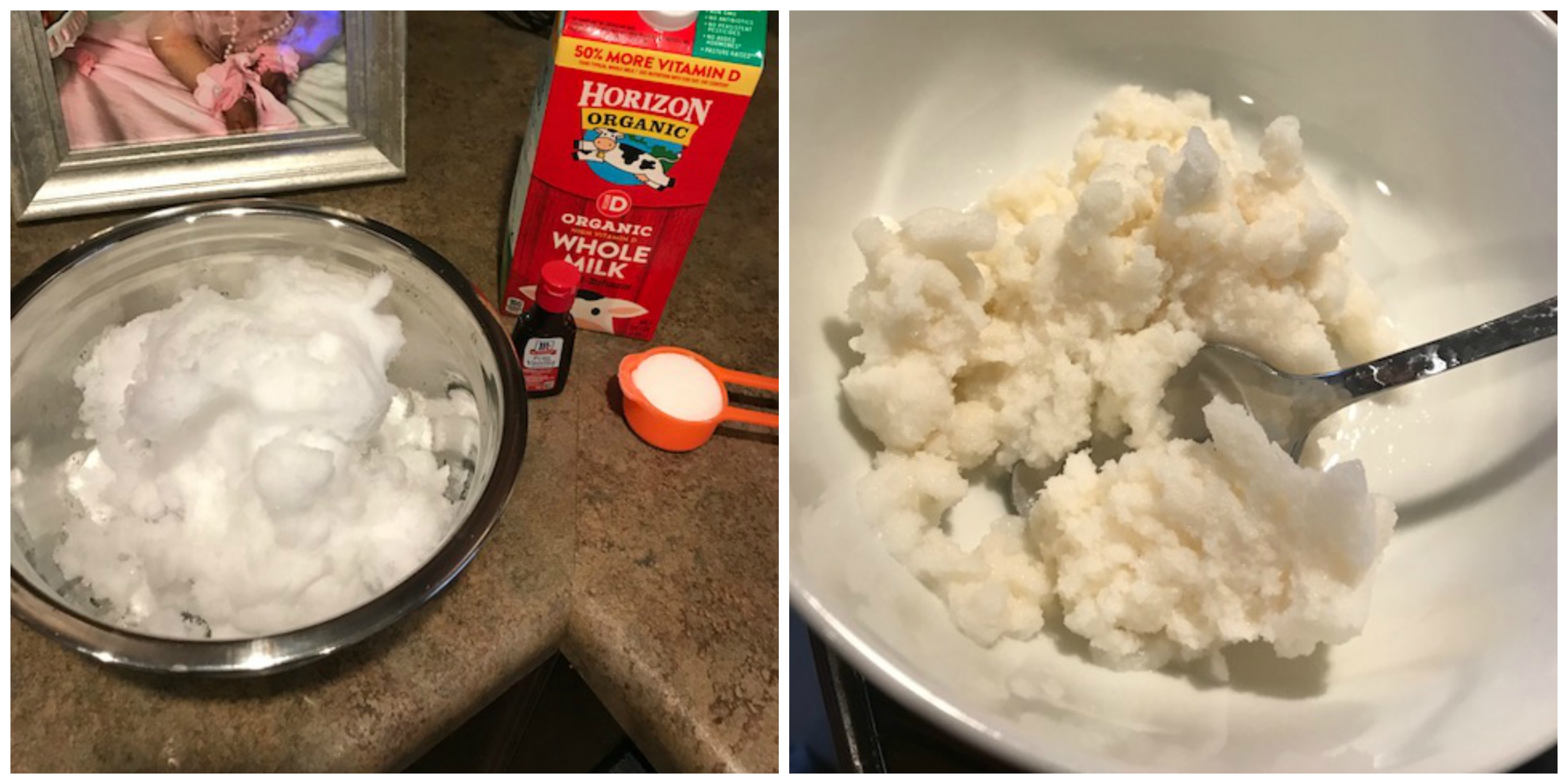 Saturday, we headed out early to Bass Pro Shop to get our pass to stand in line and see Santa!!! This is Zoe's first time meeting Santa too, I felt like she was too young to take out last year. She did so well and didn't cry at all!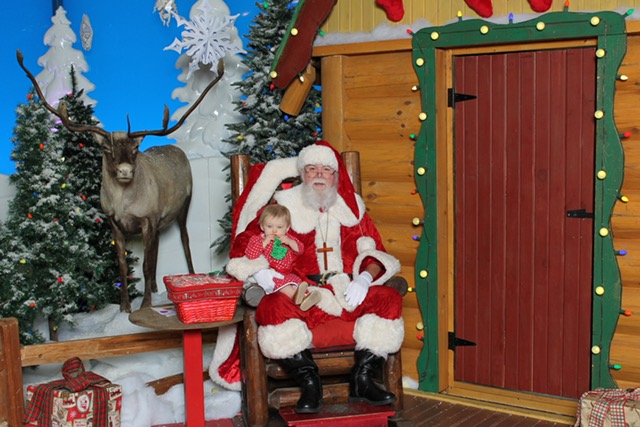 I loved that the snow still hung around on our drive to see Santa. It was soooooo pretty!!!!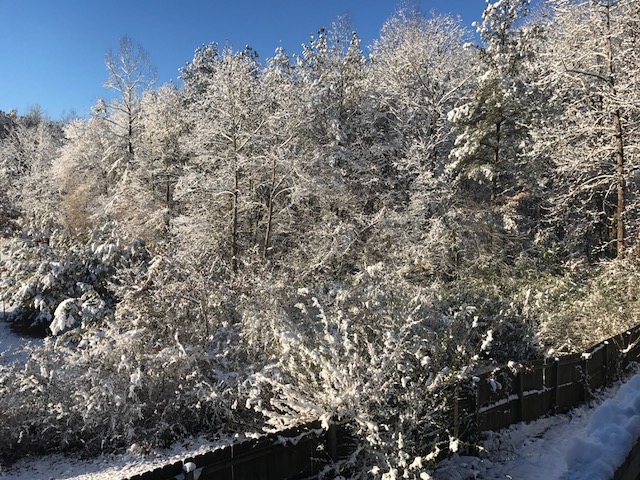 After Santa, we headed home for lunch and a nap because we new we were going to head back out to meet up with Laura, B and Sheffy! We ended up at CommHouse. We had the best time just hanging out and watching the kiddos be totally adorable. Clearly they have plenty more play dates in their future!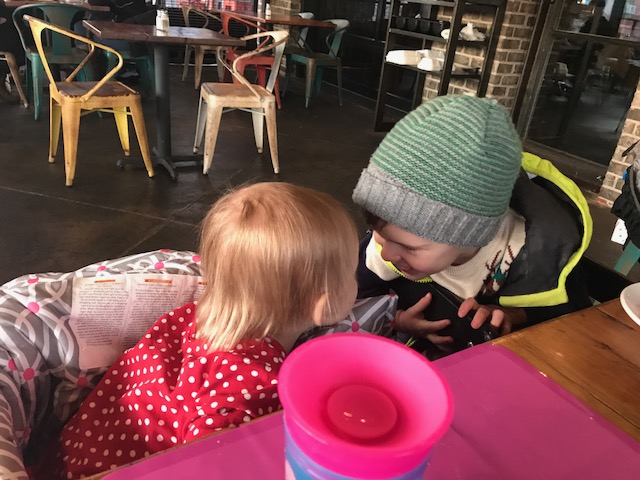 We enjoyed snacking on the totchos, wings and Kung Pao Cauliflower. Zoe ate a lot of the totchos. She loves carbs.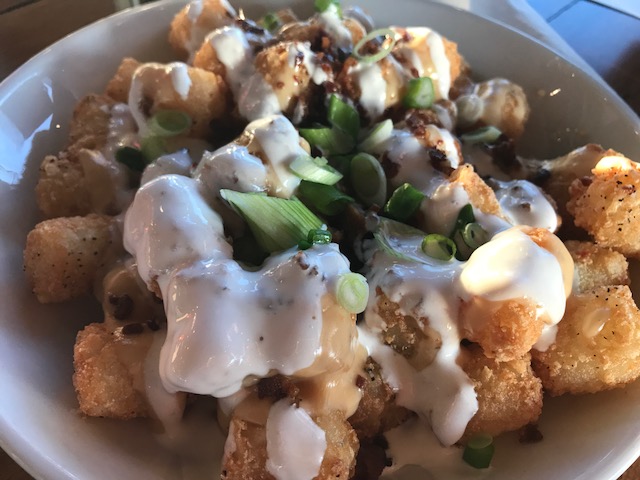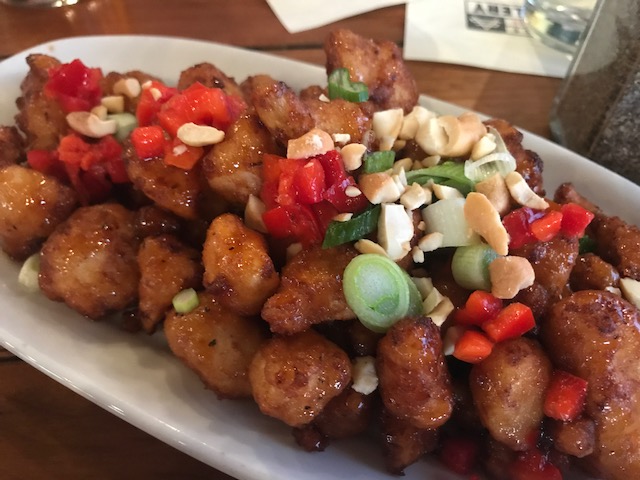 Saturday night I got the Christmas tree up and partially decorated. I need to finish the rest of it this week and get the one up in Zoe's room!
Sunday, we headed out early to Target to get our grocery shopping done. We stopped at Casa Fiesta for lunch, and then headed over to 280 to Best Buy and Bargain Hunt. We didn't get home until close to 3pm. We settled in for lots of Christmas movies (Badder Santa, Elf, The Santa Claus, Santa Claus 2 and Home Alone) and I made some bacon pasta. (Recipe to come later!)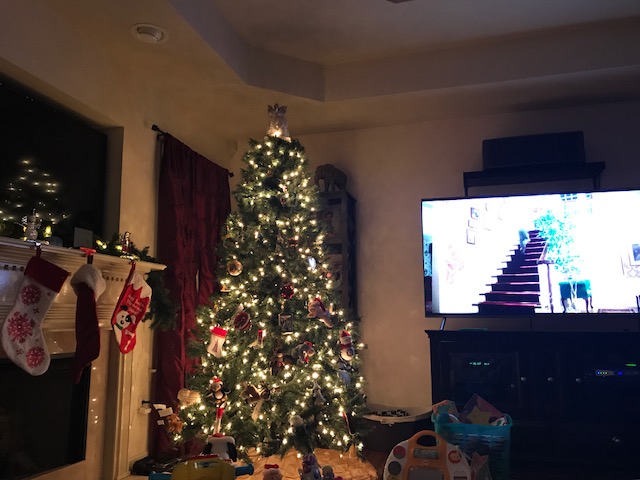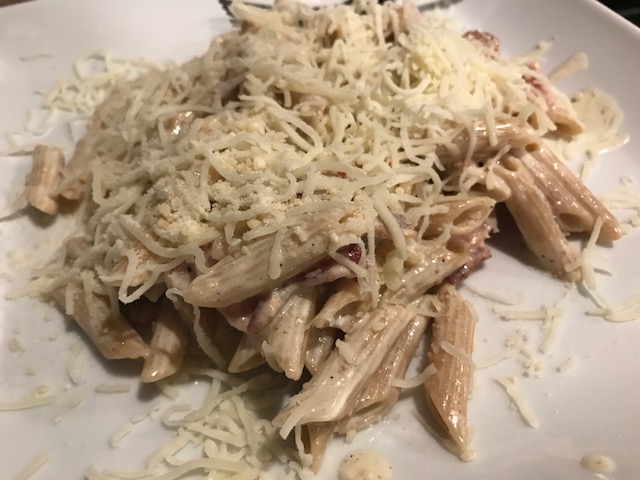 And just like that the weekend was over and it was back to work! Oh, it needs to be noted that Zoe had her first tacos on Friday. And then she ate some at Casa Fiesta Sunday too! Obviously, she loved them. I mean, she is my kid!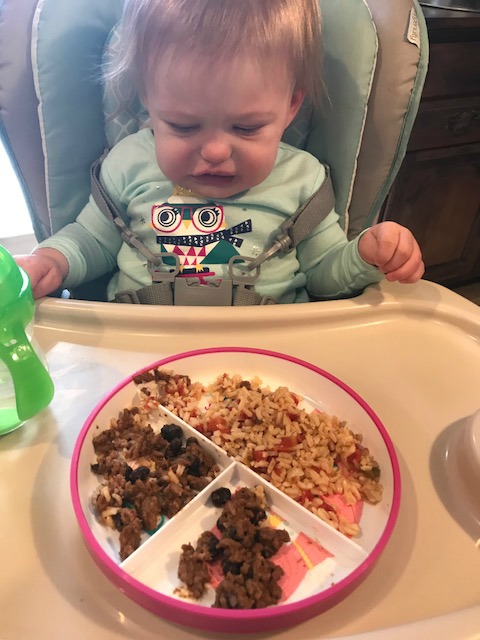 I hope you all had a wonderful weekend! Linking up with Biana.