Oh hey there, August!!! I didn't even realize it was the first until I looked in the right bottom corner of my screen just now. Crazy! August is my birthday month! Yay! It's also hopefully the last of the hottest months in the summer. Even though it wont actually get cooler until November. Whatever. I am melting down here.
Friday for lunch, Laura and I hit up Zoes. We wanted something quick and fairly healthy. And my healthy I mean I ordered a salad to balance out my pita and hummus. Their hummus is always so delicious!!!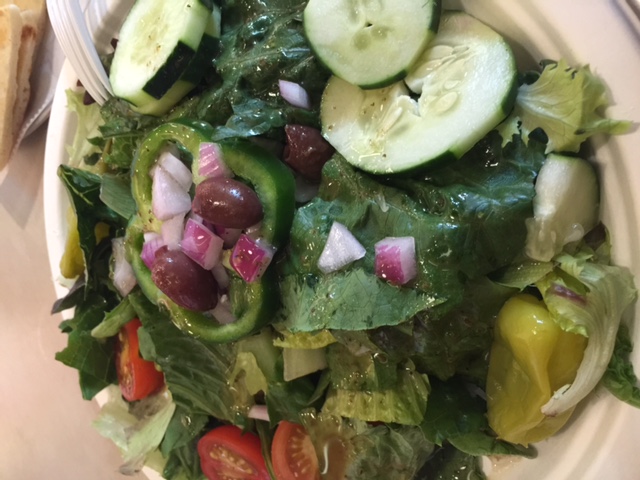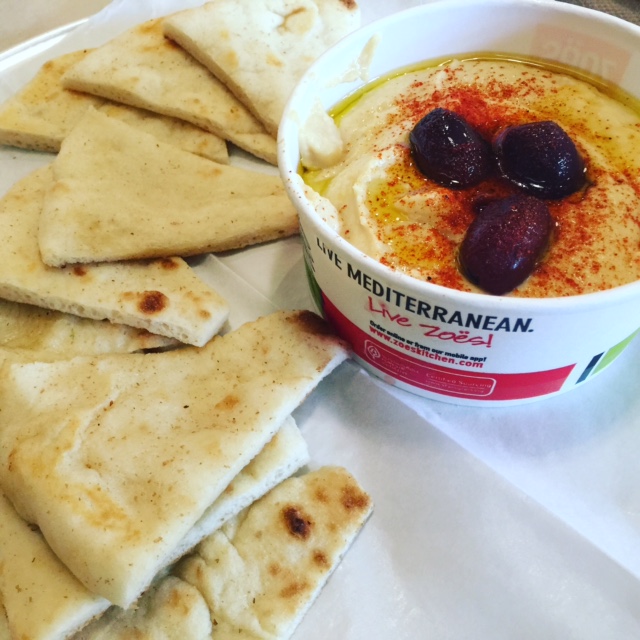 Friday after work, I stopped by the outlets on my way home to exchange a skirt I got at Motherhood last month. I only have about 9 outfits that fit me right now and I still wasn't grabbing for it so that should tell you something! I got a beautiful striped Jessica Simpson dress instead! I also grabbed some tanks they had for $5 and their clearance was buy one get one for $5 so I picked up two tops to wear with my jeggings. I love that everytime I buy something there I get goodies too!! The first time was a magazine. The second I got a bottle and a bunch of coupons. This time? A super pretty Jessica Simpson necklace!!!
Saturday I finished reading a book, cleaned the house, and then my dad and sister came over and got the guest bed out of our nursery. It is starting to get real over here!
Chris and I headed out later and hit up two Bargain Hunts and scored some major baby finds!!! We got the monitor we registered for over $100 off! We also scooped up a play mat, stuffed animals that sing a lullaby, a sleep halo and a swim suit top all on the cheap. Bargain Hunt is the place to go for baby stuff!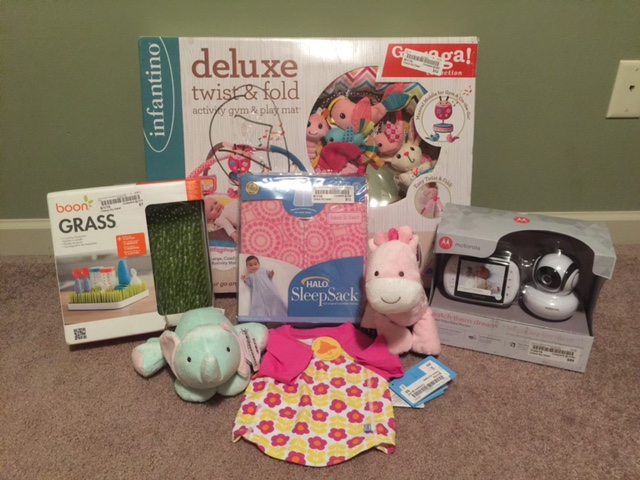 After all that bargain hunting we grabbed a late lunch at J. Alexander's. They have my absolute favorite salad!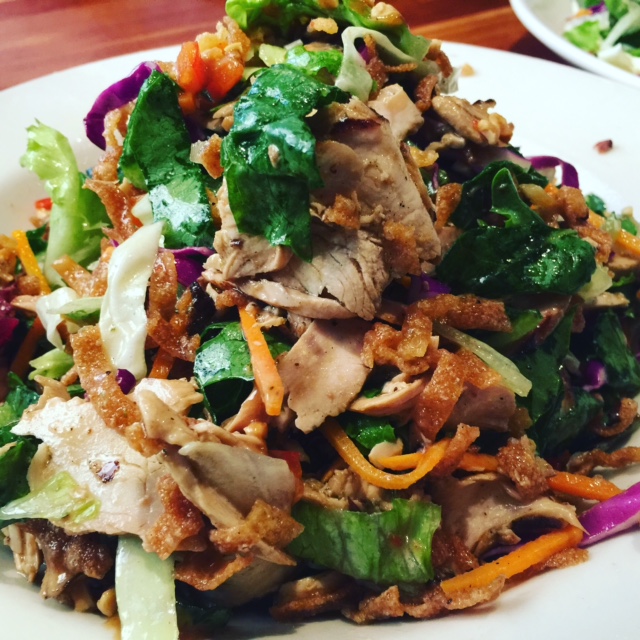 Sunday I read 60% of a book before 9am, meal planned, grocery shopped and chilled the rest of the day with Better Call Saul.
Today I am lucky enough to work from home to look after two of my nephews whose sitter is out of town. I have all the game systems charged up and ready to go for them while I knock out some work. Thanks to our extensive game collection, our house is a kids dream!
I hope you all had a great weekend! Let's see what August will bring us!
Linking up with Biana.