Another weekend has come and gone! Only one more left for this month! That is just crazy talk!
Friday – We were invited to come to the soft opening of Babalu's Tacos & Tapas, so we headed downtown Friday evening. We invited Chris's parents to come with us. Babalu's environment encourages socializing with friends while sharing small plates and tacos. They make fresh guac table side, have a great selection of specialty cocktails, and lots ofyummy deliciousness.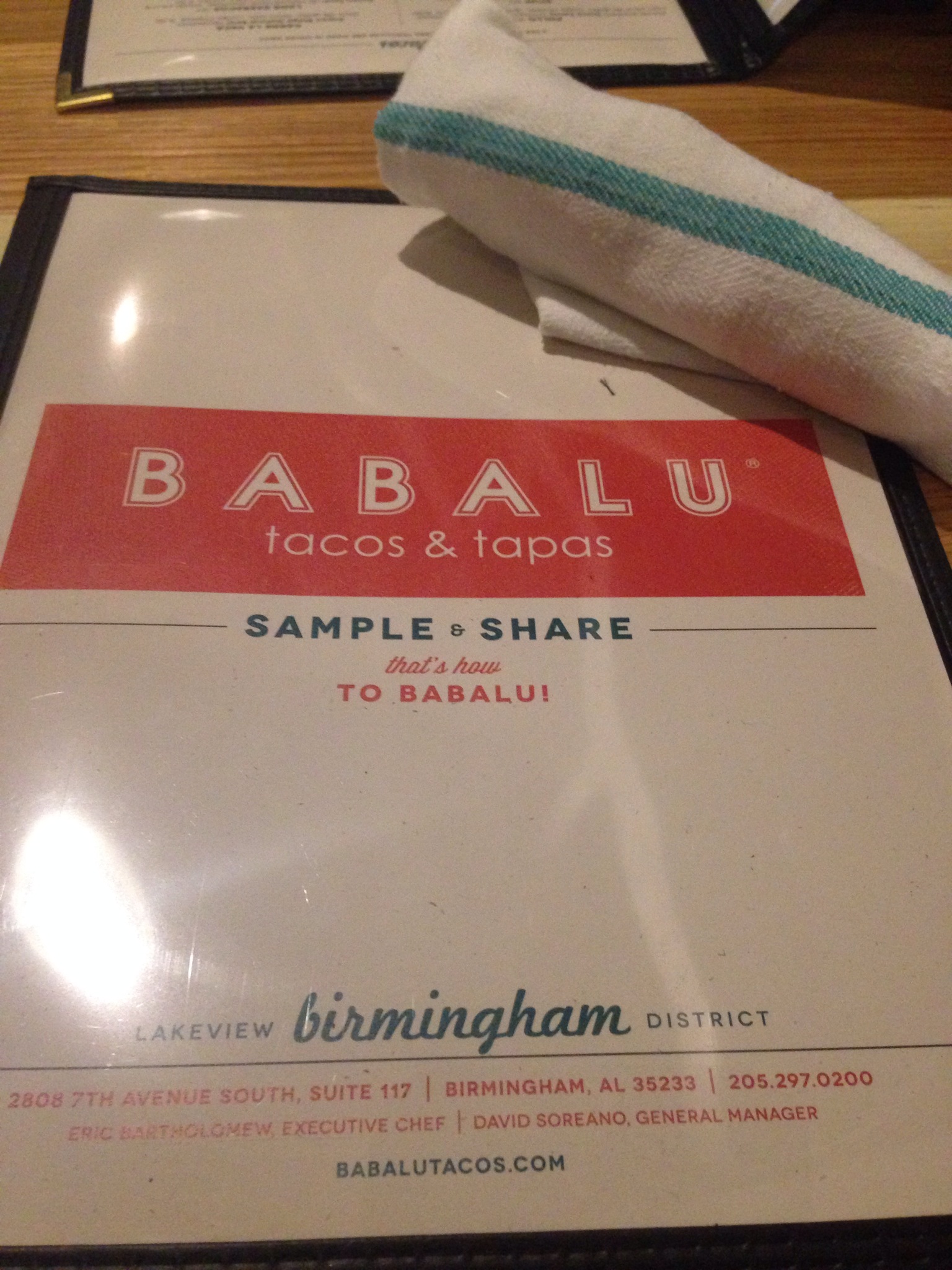 Since we were there as invited guests, our food was complimentary off a special fixed menu. We ordered the chips and pico as our appetizer.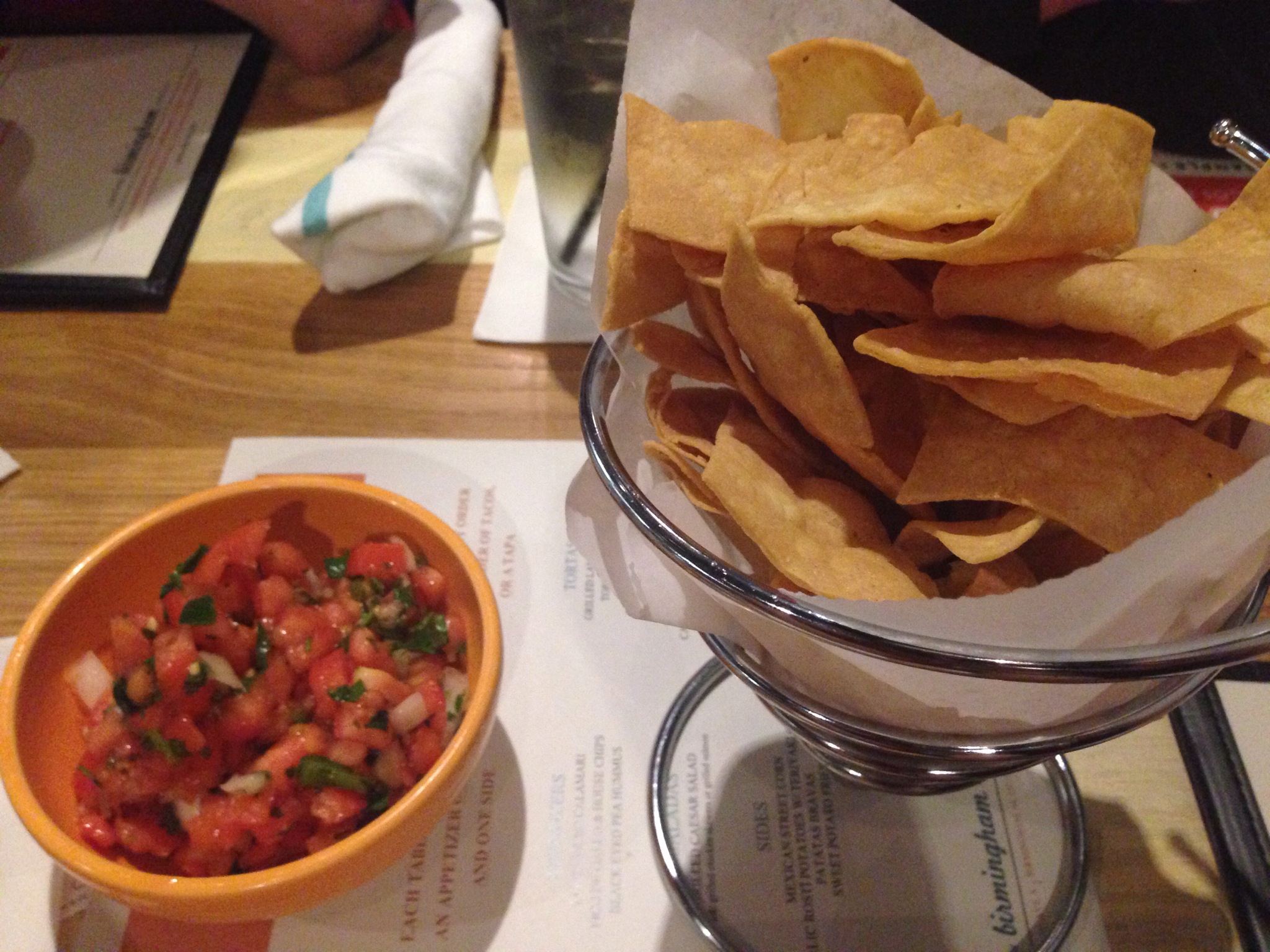 For our side for the table, we split sweet potato fries. Let me tell you, these were probably the best sweet potato fries we have ever had. They were perfect and not greasy.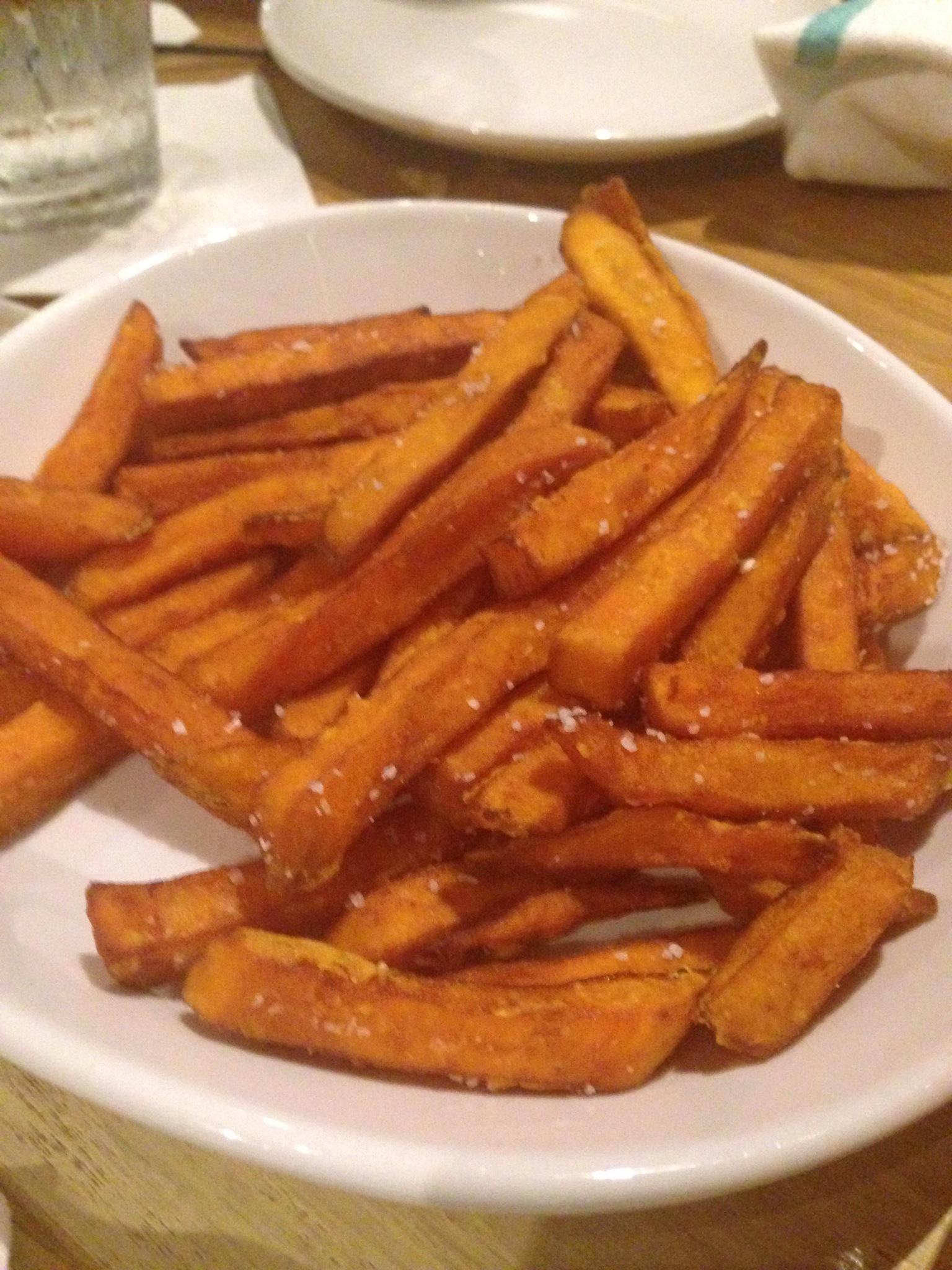 Chris ordered the pork belly tacos as his small plate.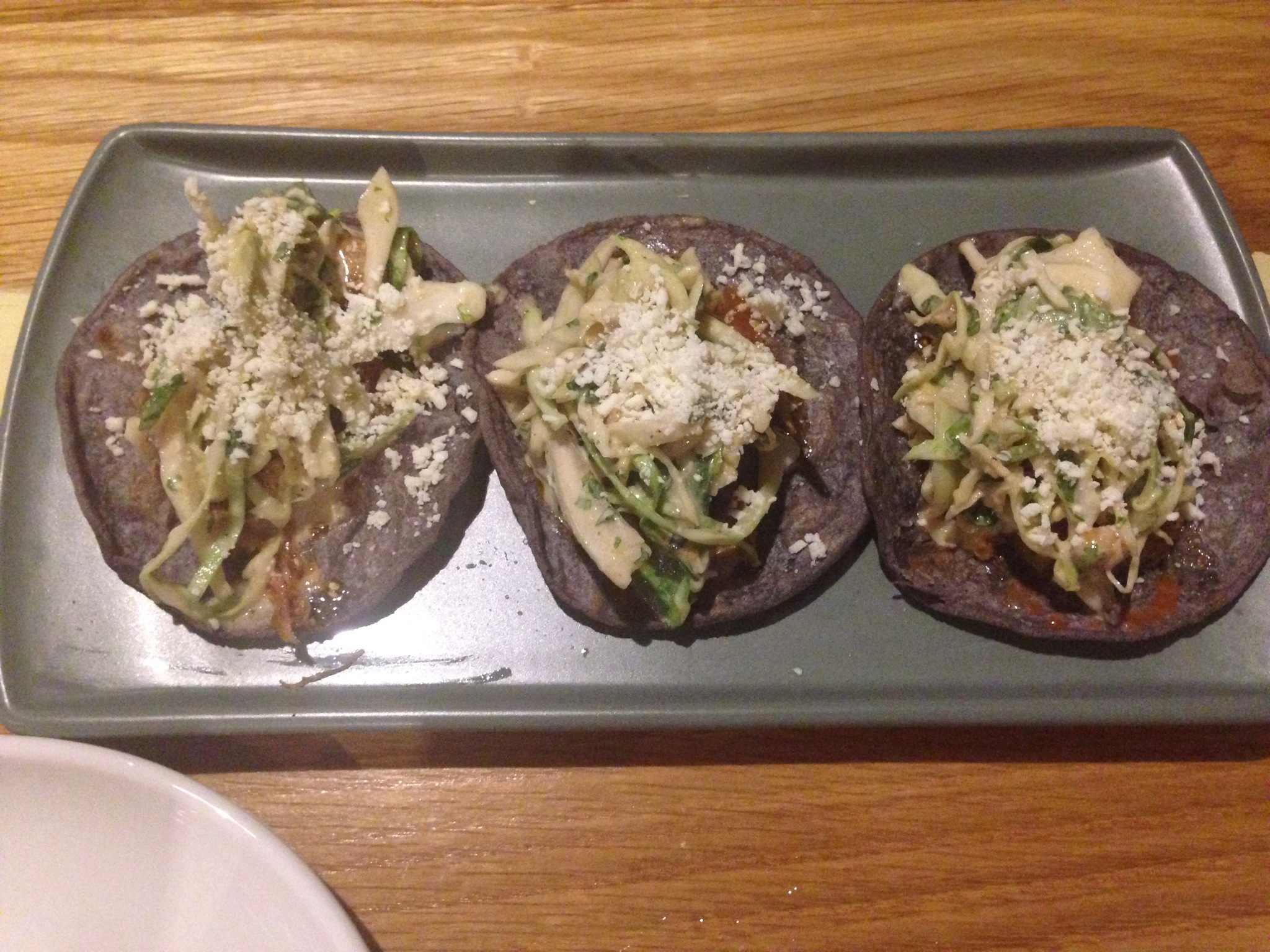 I had the grilled chicken satay that came out over fresh rice with black beans and corn.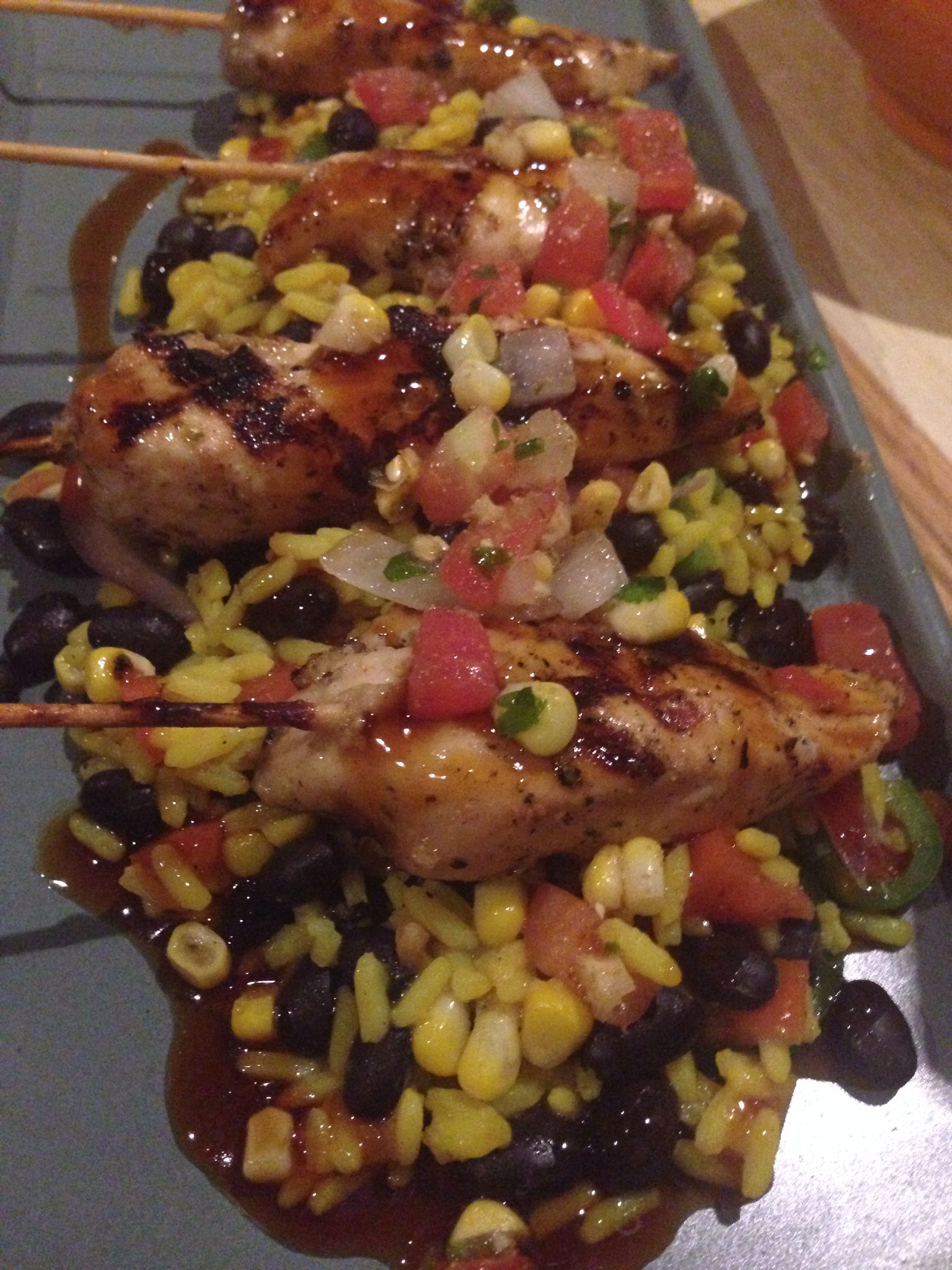 They also brought out a plate of small desserts to try!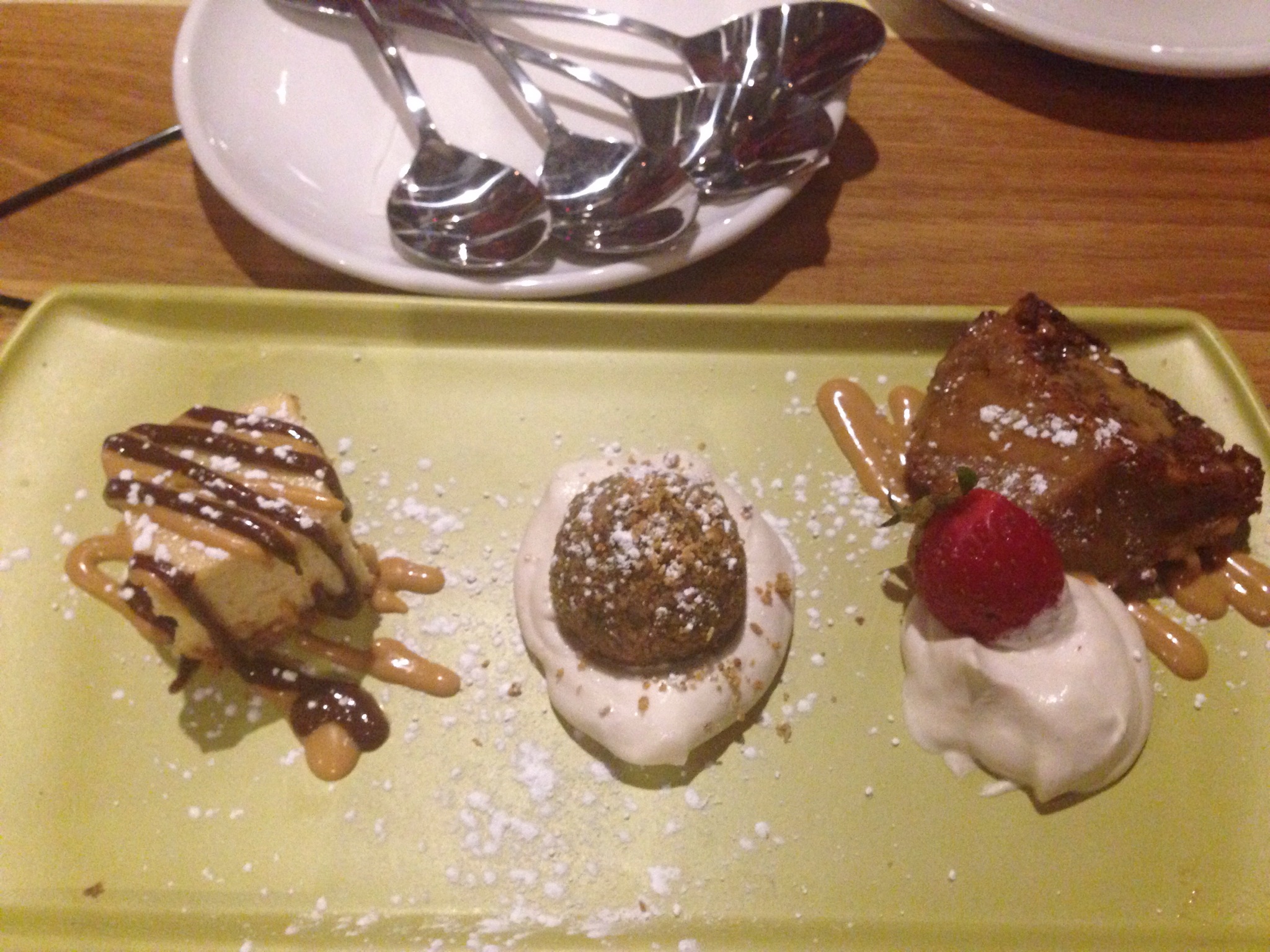 Dulce de leche cheesecake, cayenne pepper chocolate truffle and cinnamon bread pudding. Each one was delicious! I think my favorite was the cinnamon bread pudding, but the cayenne pepper truffle had this little kick after each bite and it was incredible!
They play I Love Lucy on a projector above the bar, and have some different seating options like this long high top table in the middle, and nice chairs around coffee tables outside on the patio. They have screened garage doors to open when the weather is perfect, like Friday night. Overall we had a great time and will certainly be back again! Especially seeing as how it is about one block from my office!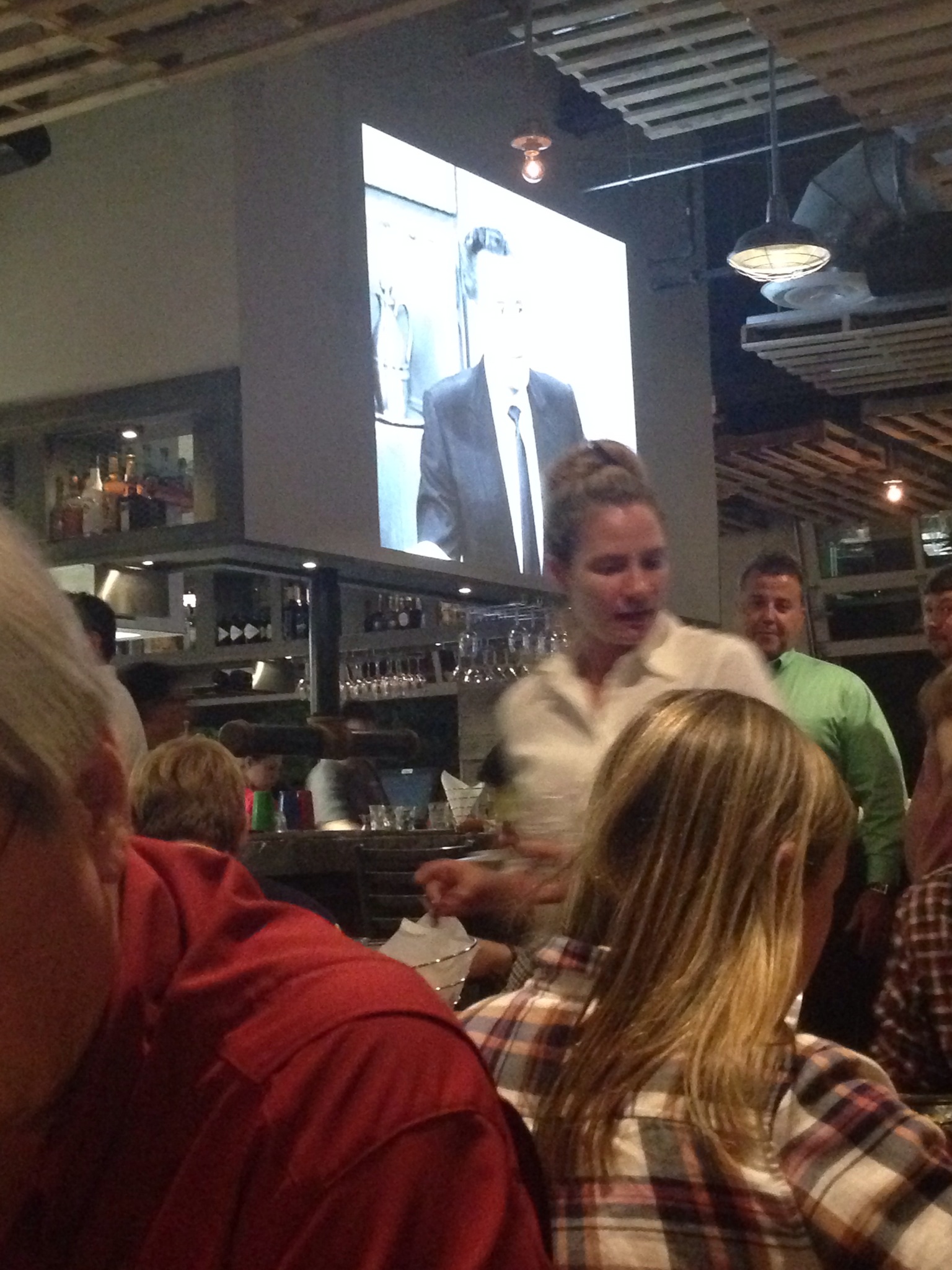 Saturday – I had an adoption class at the humane society Saturday morning. We got done a little early, so I stayed for a little while and took some dogs out to the play yard and for a walk.
That afternoon, we met some of our friends at World of Beer to watch the Alabama vs Texas A&M game. The game was awesome! We completely shut them out 59 to nothing. I started my day with a red and white, of course! Gotta keep it festive. This was a wheat beer with some raspberry framboise mixed in. Delicious.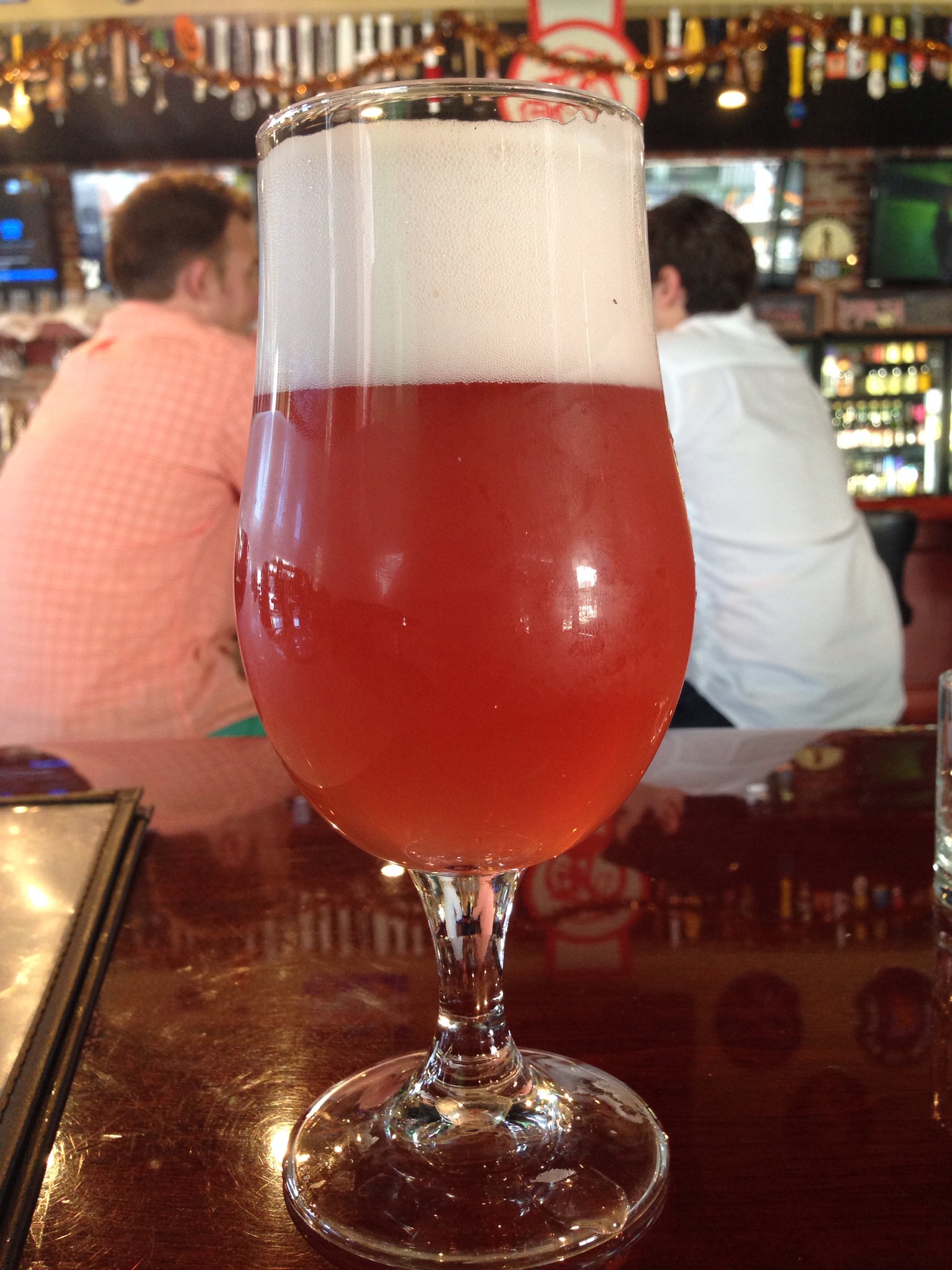 I hadn't had anything to eat yet that day, so I ordered the ham and cheese sandwich with a side of edadame and gorbonzo salad. It was delicious!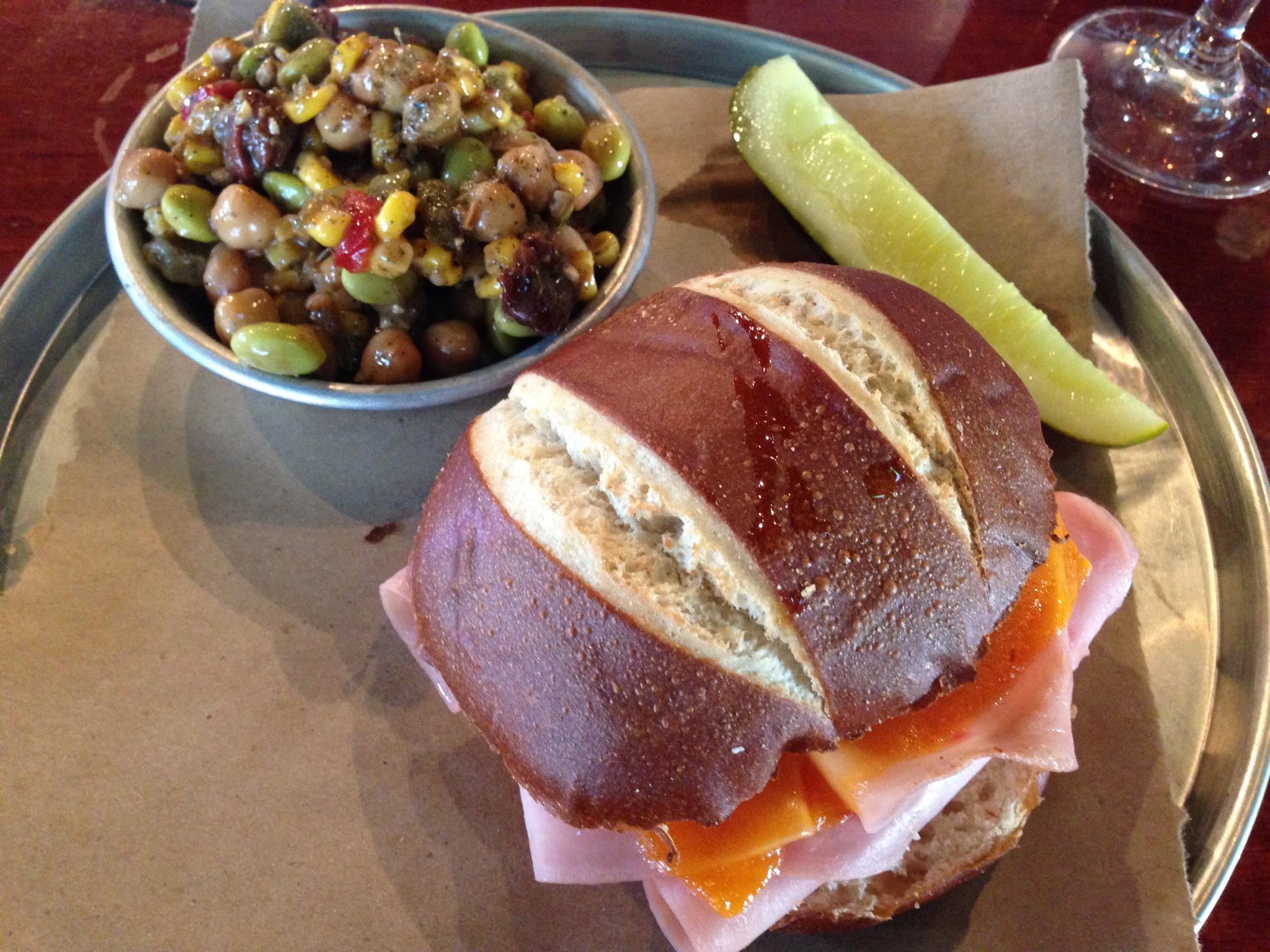 Chris ordered a pretzel with beer cheese. I had two or three bites. It was so good!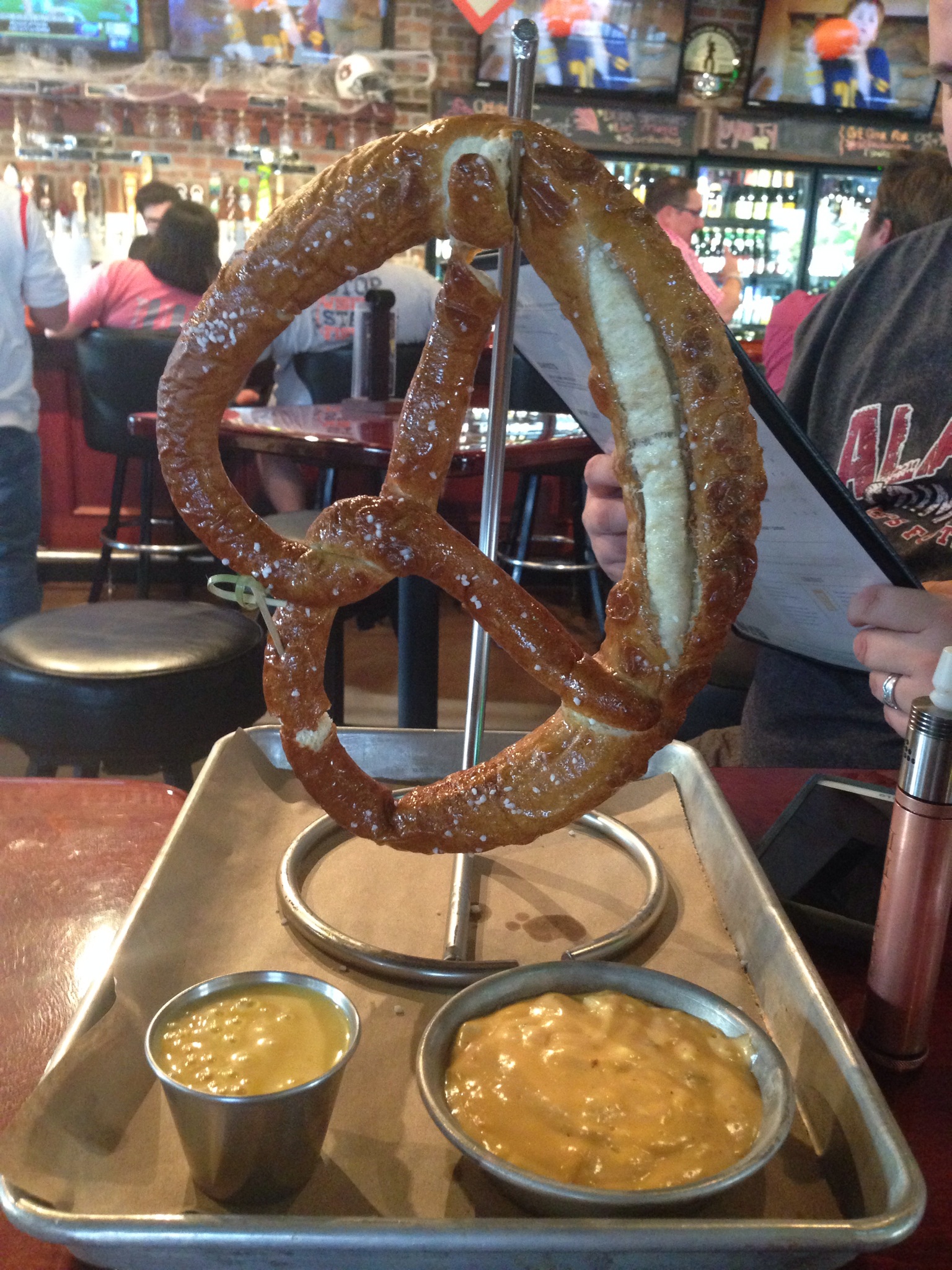 The other beer I ordered was a Crispin Apple Cider. It was a pretty big bottle, so it was my last one. I loved the crispness of it and it wasn't overly sweet like some of the other ciders out there.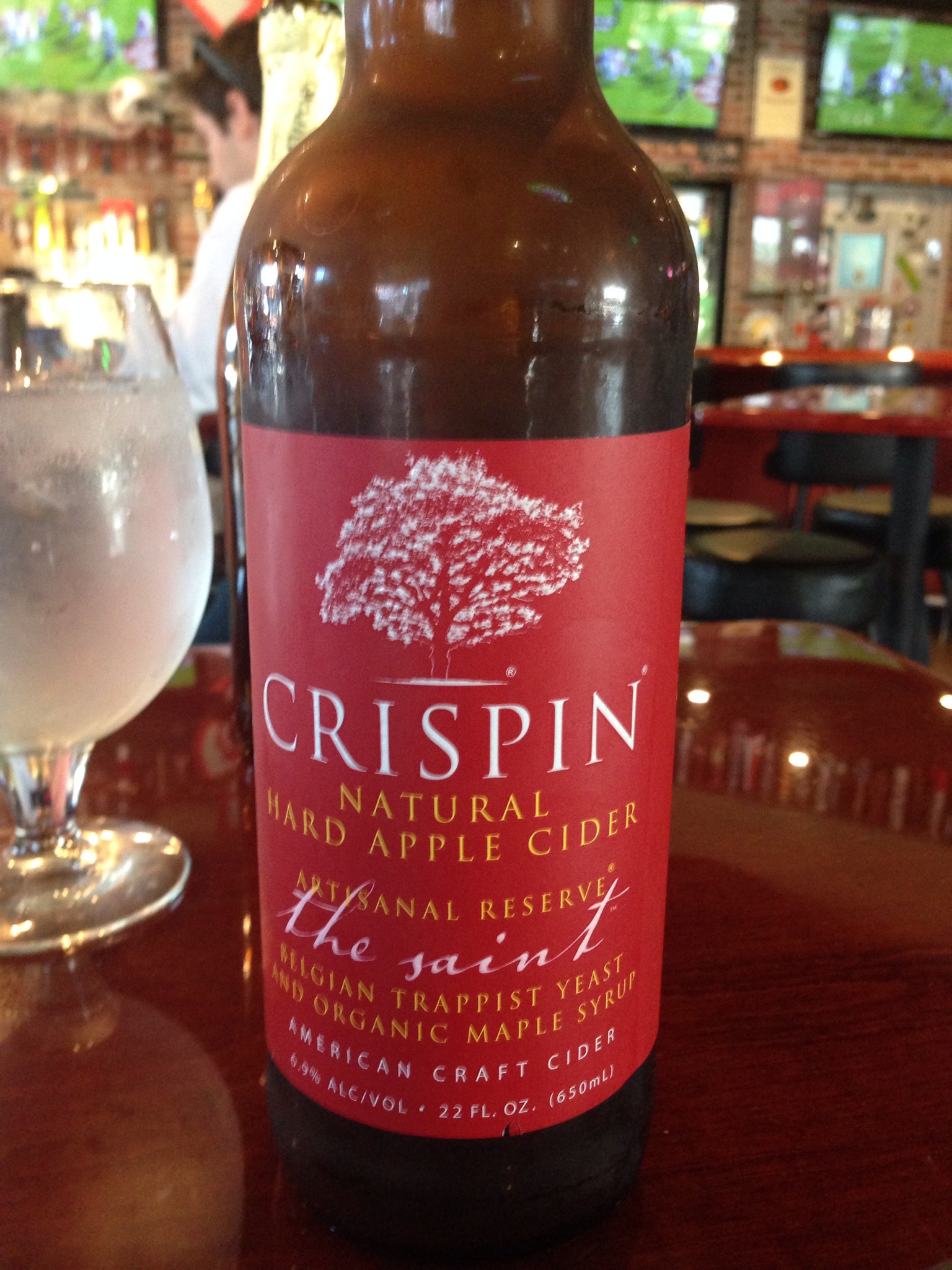 Sunday – I woke up and cleaned the house, gave Gracie a bath and started cutting Mac's fur. I say started because we were about 45 minutes in and both Mac and I needed a break. He probably lost about 5 lbs of fur! Haha! I forgot how tiny he is underneath all that fluff.
We then met up with Chris's parents for lunch at J Alexanders and went to Bargain Hunt and Best Buy with them.
We went grocery shopping on our way home, then spent the rest of the night catching up on some shows. Of course, Livvy had to join!