I am pretty sure that yesterday was the quickest day in the history of days. I mean seriously…it felt like the day was just flying by and then I got the inevitable Sunday night blues.
Friday – Friday I went to lunch with my weekly "lunch club" and it was wonderful. Then I came back to work and soon after got a phone call from Chris. It went a little like this. "So um. I came home today and was in the basement and I could hear water running. Turns out the main water line into our house burst. I am going to head back to Lowe's."
Oh gee! Own a house they said. It will be fun they said! So my picture of water today for Kelli's link up is actually lack of water. Can you get more creative then that? I think not.
Saturday – I got my hair did Saturday morning. Then I headed to pick up a few random things that we needed, and stopped by Marshal's real quick because I wanted to see if they had any shampoos that I wanted. I happened to walk by these baskets on the way and I thought to myself…hmmmmm those would look AWESOME in my linen closet. I didn't get them but now I kind of want to go back for them!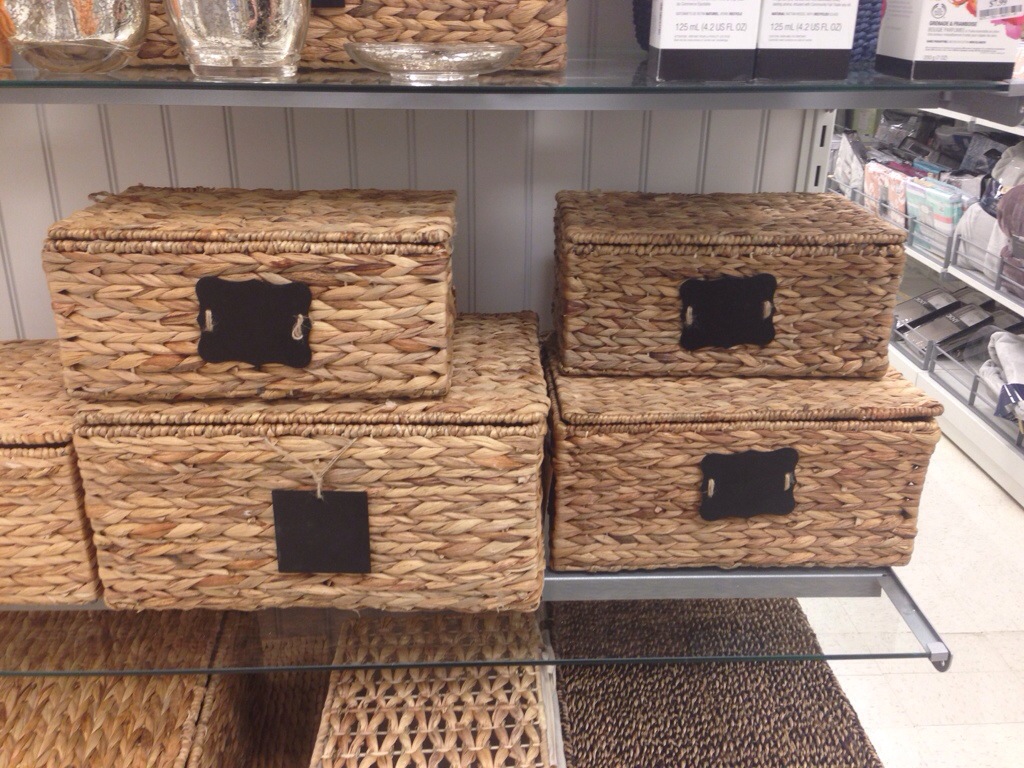 Saturday afternoon we met up with our friends from Huntsville. They were in town and it was Lanney's birthday! We met up at World of Beer, then headed to Moe's BBQ for dinner. Their turkey platter is DELISH!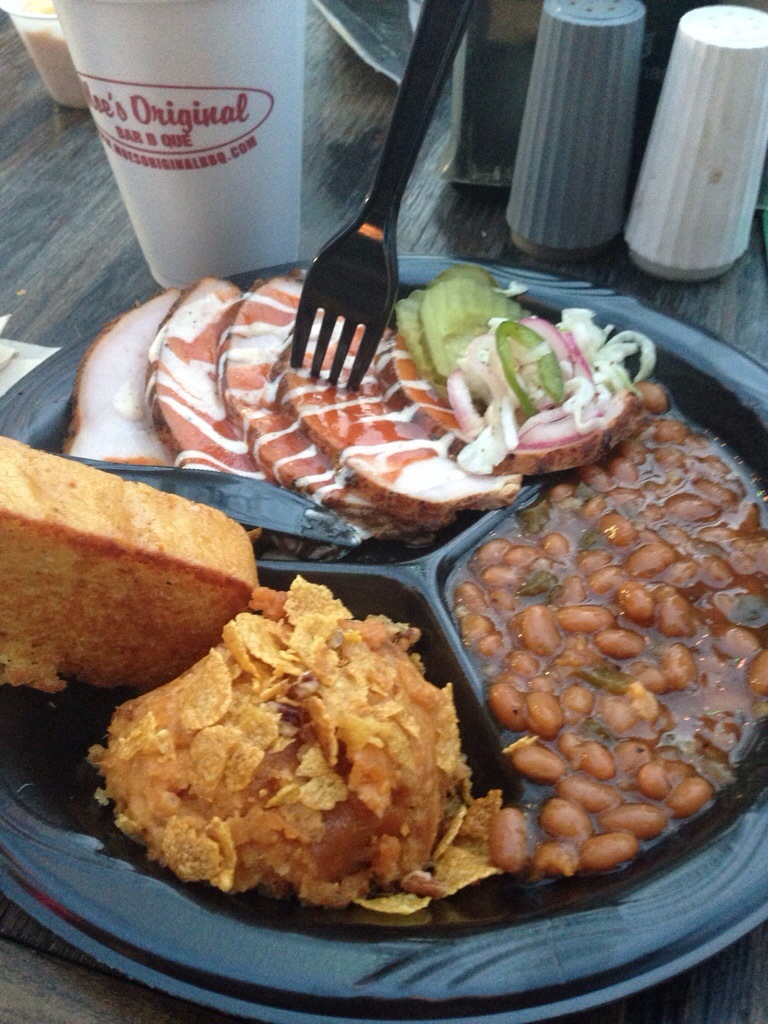 After Moe's we went to the Todd English pub for some drinks and to hang out on the patio at the Westin.
While we were there, the Alabama gymnastics team showed up. They had just won the SEC championship! ROLL TIDE! Chris got a picture with the coach!
Sunday – I did our meal planning and grocery shopping. I tried a new "power foods" salad for lunch. It had brussels sprouts, kale, broccoli, cranberries, pumpkin seeds and poppy seed dressing. It was amazing.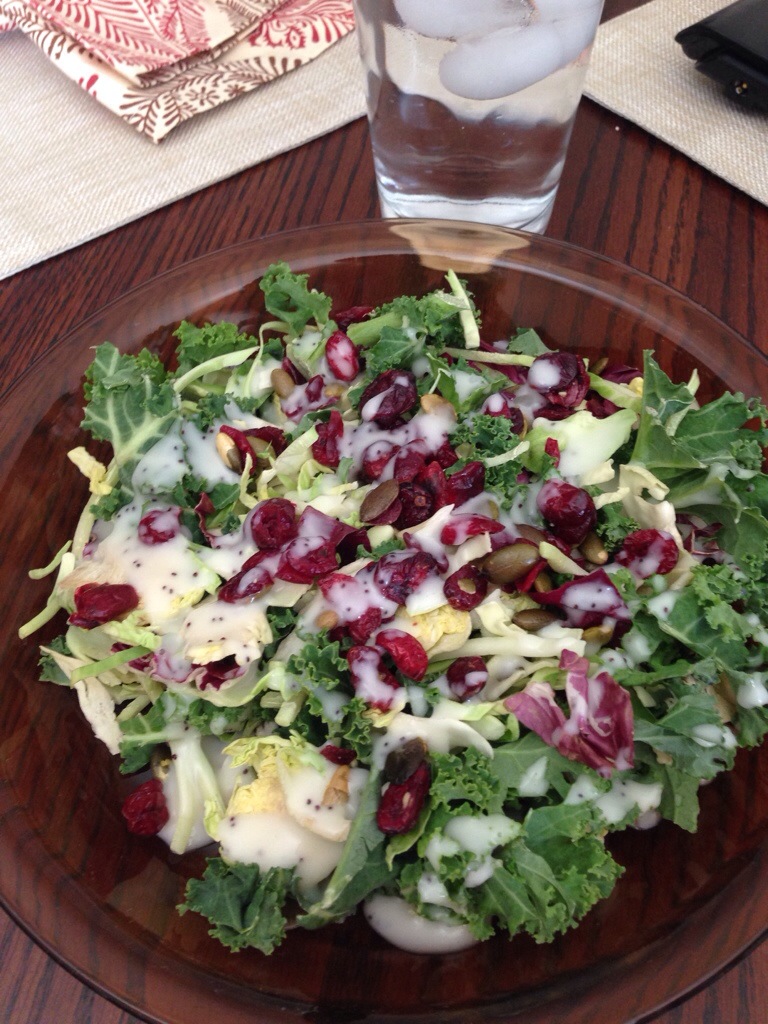 For dinner we tried Liz's loaded chicken and cheese potatoes and it was good too!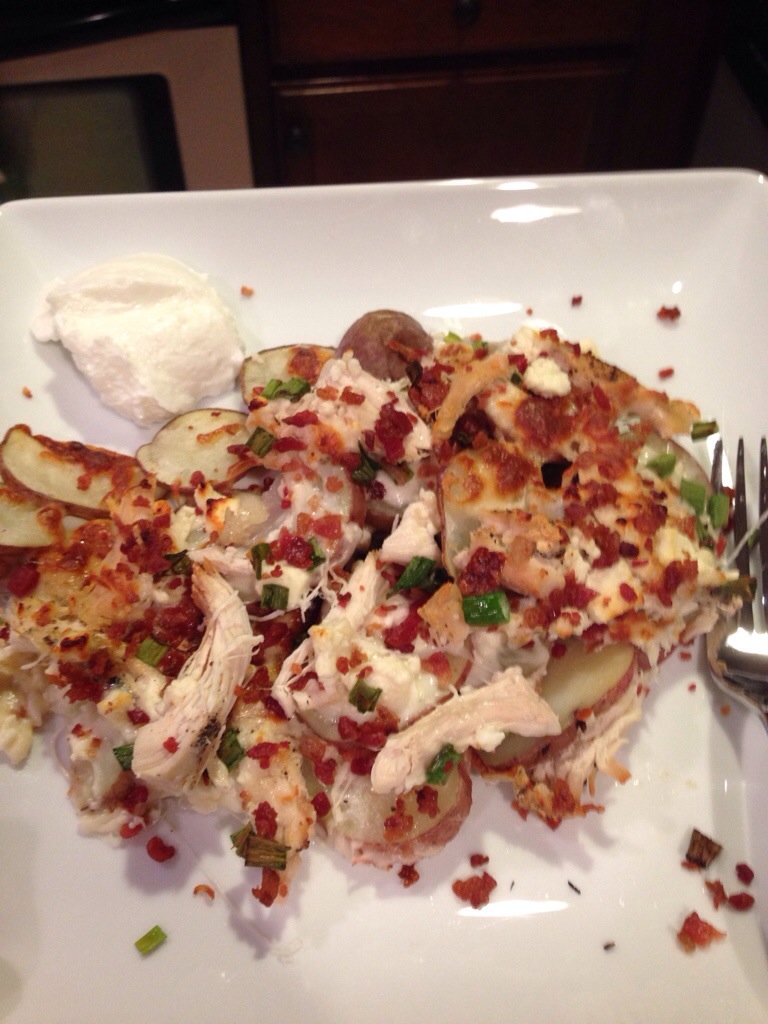 And that was how the weekend just flew by!