Linking up with
Joy
again for the Friday Five. If you haven't checked out
Joy's blog
yet, you need to head on over there right now! 
This Friday I am going to show some product love. I am not being paid by any of these companies, these are just things that I have discovered the last few weeks that I am loving. 
1. Eat Smart Asian Salad Kit – This has been a new favorite of mine the last 2 weeks. I bought the first bag because I needed to make some coleslaw and couldn't find the regular coleslaw mix by Fresh Express. I bought a few bags because I couldn't remember how many bags I needed for my recipe. I ended up with an extra one, and so glad I did!!! I tried it for dinner one night and yum yum yummy! The dressing is addicting. I found this at Publix in the produce section where the bagged broccoli and baby carrots are. This week it was on sale for $1 a bag!!!
2. Fage Total 0% Blueberry Acai Greek Yogurt – I am going to be honest with you all. I am not a huge fan of greek yogurt. I have tried lots of different kinds and I just don't understand what all the hype is about. And um…it is not a sour cream replacement in my book. However, I bought this at Target a few weeks ago, and it has been growing on me. I actually really like it now, and don't cringe with the first bite. I think the key is to having the fruit separate and I mix it in when I am ready. I know everything loves Chobani, but the fruit on the bottom sort of freaks me out. If you are skeptical and haven't liked others…give this a try.
3. Elf Bronzer – I don't know if you have ever tried any of the elf products, but I am amazed at how awesome they are, especially because of the price. I am sort of a product snob, especially when it comes to what I put on my face. Most of my make up comes from Sephora or Ulta, and my skin care comes from Beauticontrol. I ran out of lip gloss one day and decided to try a new color. I chose elf because it was $1. I figured if I didn't like the color, it was $1. Not really going to break the bank. I now have every elf lip gloss color I can find at Target. Every color looks great, and it lasts about as well as any other lip gloss I have bought. I saw this Bronzer last weekend and it too was just $1. I figured, eh why not? I need a little sun on my face. I love it It gives just a little color, and doesn't leave me looking like an Oompa Loompa. I also bought the bronzer brush for $1, and it works pretty good for the purpose!
4. Archer Farms Strawberry Pull Aparts – I used to love fruit snacks when I was little. It was my favorite treat that my mom would surprise me with in my lunch box from time to time. I am not going to lie, I have a bit of a sweet tooth most days. I love this product because it reminds me of fruit snacks, but is only 60 calories and has healthier ingredients than gushers or fruit roll ups! You can find this at Target, of course!
5. Maybelline Clean Express Eye Make Up Remover – I used to only use Lancome eye make up remover, but that stuff is pretty pricey! I switched to Neutrogena eye make up remover about a year ago. It works just as good as Lancome and costs WAY less. Plus you can pick it up just about anywhere. Well I went to Target to get some the other day, and they were out. I noticed the Maybeline one and it had a "new" sign on it, so I figure…ehhh why not. It works pretty good. I think Neutrogena might be a little bit better as far as coming off easier, but I love love LOVE the way the Maybelline one smells. It reminds me of the way the Lancome one smelled, which reminds me of a product that my Grandma used. Call me sentimental I guess. Also, it is on average at least $2 cheaper than Neutrogena. So….if you are needing some new eye make up remover, give it a try! They also have make up wipes as well. I bet they would be good too.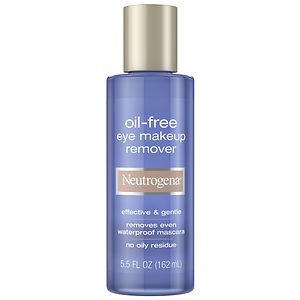 What would Friday be without some awesome music?
Whitney
knows whats up.
http://grooveshark.com/s/My+Name+Is/287a0M?src=5
I hope everyone has a fabulous weekend!