Linking up with Ashley and Jessica again for Taste of Tuesday! I just love sharing recipes and getting new ideas every week!
Sometimes it is nice to just have a basic meal that you don't have to put a lot of time and effort in, yet it is still classic and delicious! This is that meal! I forgot to take pictures of the finished meal, but I have 2 pictures of in progress, so bare with me here!
What you need for the chicken:
Chicken breasts (there were 2 in the pack I had)
2 red bell peppers
1 bottle of BBQ sauce
2 tablespoons of vinegar
1/4 cup of brown sugar (this helps keep the sauce thick, sometimes I use less to cut down on sugar but the sauce is always runny when I do that)
Place all the ingredients in a crock pot and cook on low for at least 8 hours. I usually leave this cooking when I am at work so it is more like 10 hours before I get to it.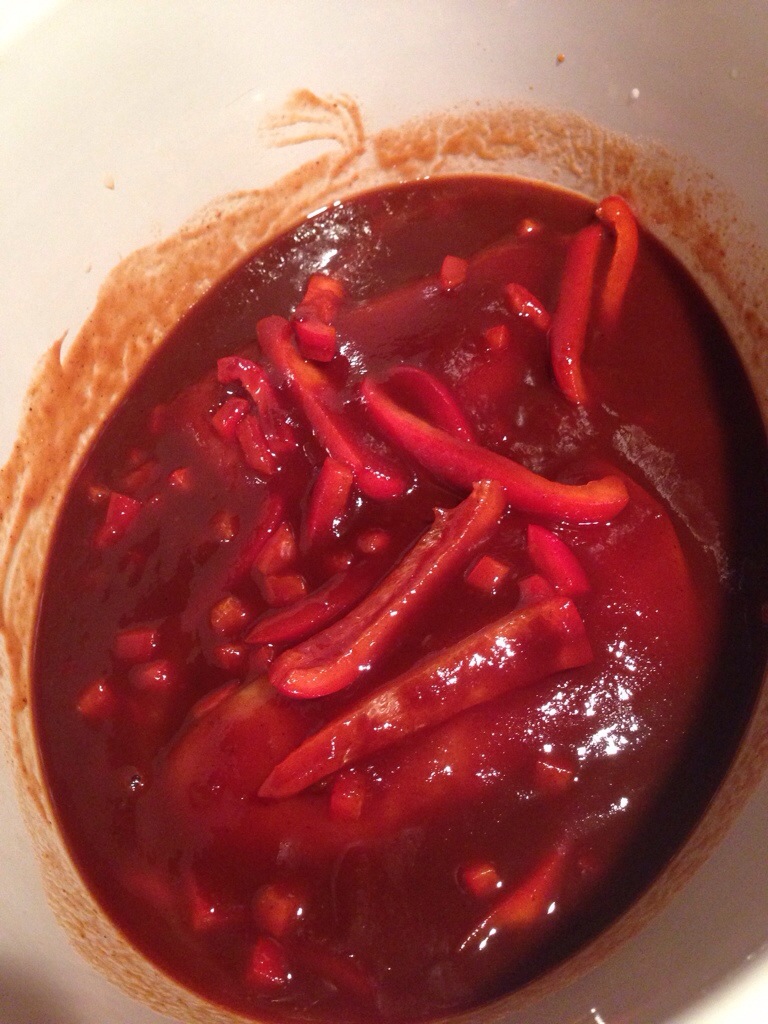 What you need for the potatoes:
5-6 small red potatoes
1 tablespoon of olive oil
Italian Seasonings – Rosemary, Oregano, Basil, Thyme-season to taste
What you do for the potatoes:
Preheat the oven to 400 degrees. Cut the potatoes in half, then quarter each half leaving the skin on. Place in a bowl, then toss with the olive oil and seasonings. Place a baking sheet in a single layer and cook for 25-30 minutes.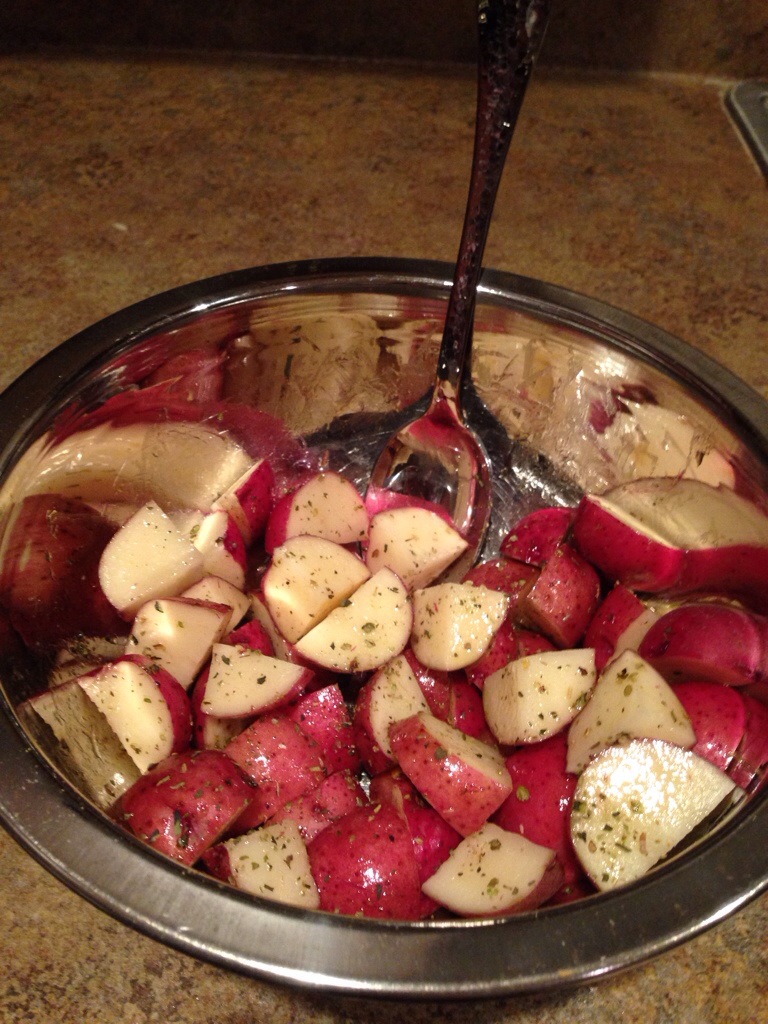 That is it my friends. Simple, quick, delicious. These roasted potatoes go wonderfully with so many dishes and are around 140 calories per serving.  The chicken is really based on what type of BBQ sauce you use. I have found ones out there for as little as 15 calories a serving up to 80 calories. We eat the chicken whole, but you could shred it and put it on sandwich buns or even make a baked potato or sweet potato and serve like that!