We spent a lot of time outside this weekend. It was hot, but not unbearably so on Saturday. Chris and I made some strawberry margaritas (recipe to come) and hung out with Zoe in her new pool. It is a tiny little sad thing for a pool, but our larger one has some holes/leaks in it that we need to get sorted out.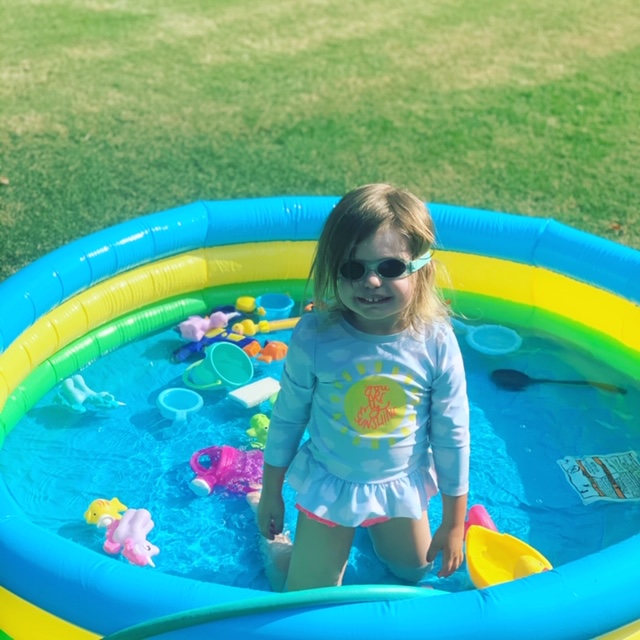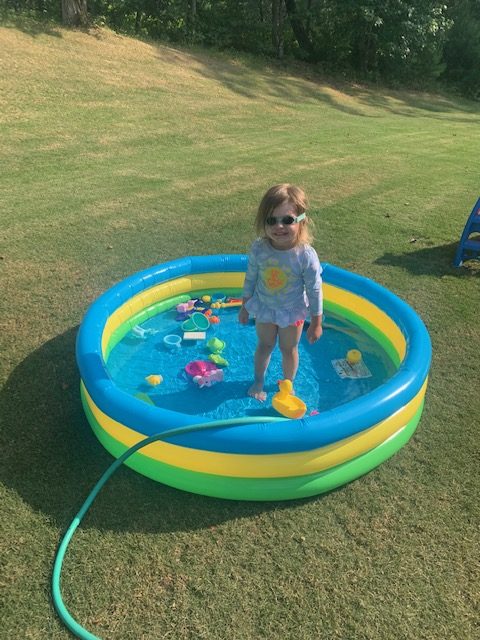 We also took a ride in my car around town. Put gas in it for the first time in two months. (Crazy since I used to fill up every 4-5 days before quarantine.) I made up some sort of low carb mexican chicken skillet for lunch that turned out quite delicious! Very close to this recipe, but some ingredients swapped out based on what was on hand.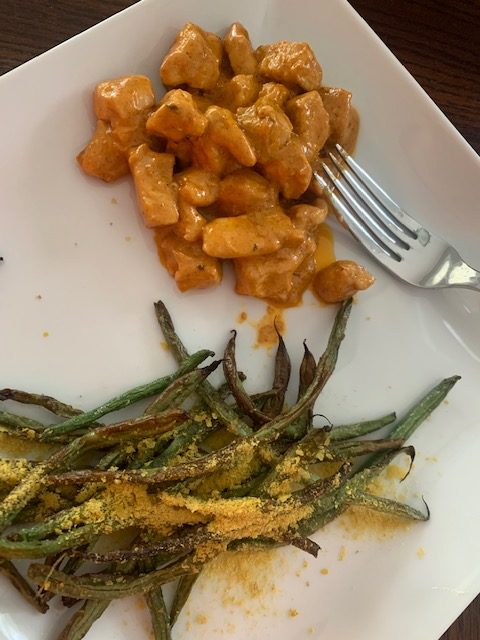 Saturday night, Chris and Zoe rode their bikes for a little while. Chris and I enjoyed some adult beverages after Zoe went to bed and hung out in our theater room listening to music. Our favorite thing to do.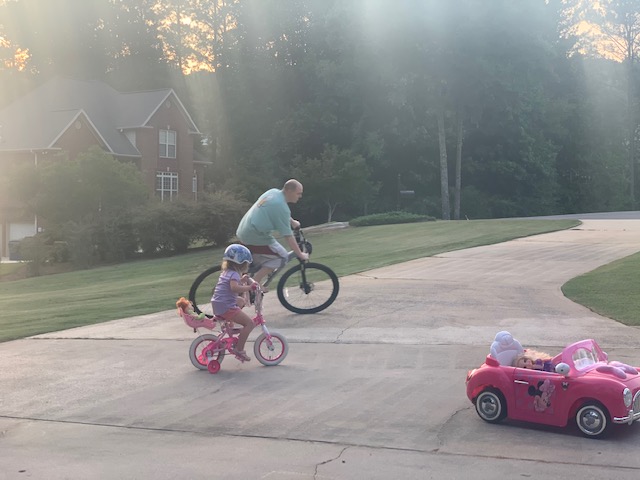 Sunday, we celebrated Father's Day with presents, breakfast, lunch ordered in from Full Moon BBQ (Zoe and I both ordered kid cheeseburger meals), and I made filet's for dinner. I tried this Keto Crack Biscuit recipe that Laura told me about. Really freaking delicious!!!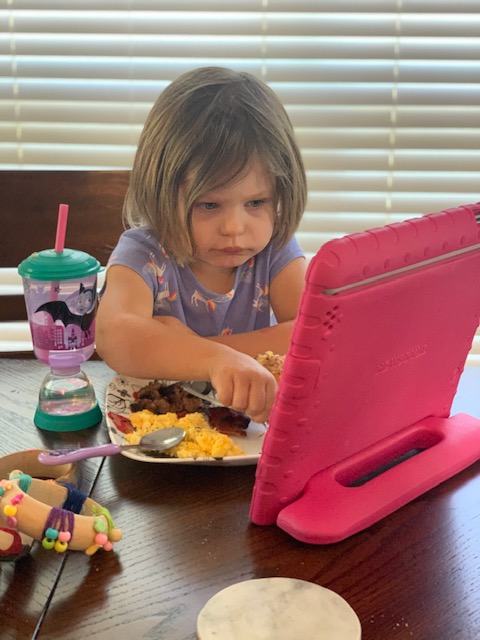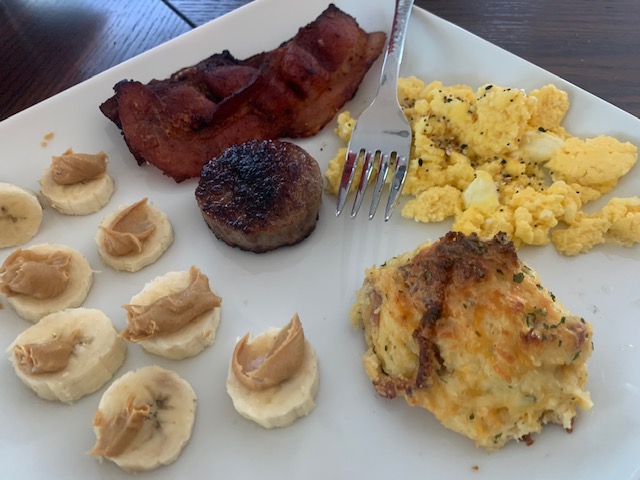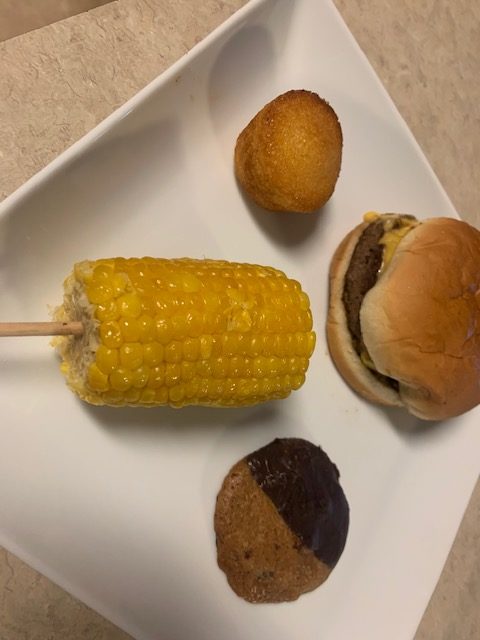 I made the delicious low carb peanut butter pie for Chris for a special treat. Tasted like perfection, just like the first time I made it. Quite easy and so worth it!!!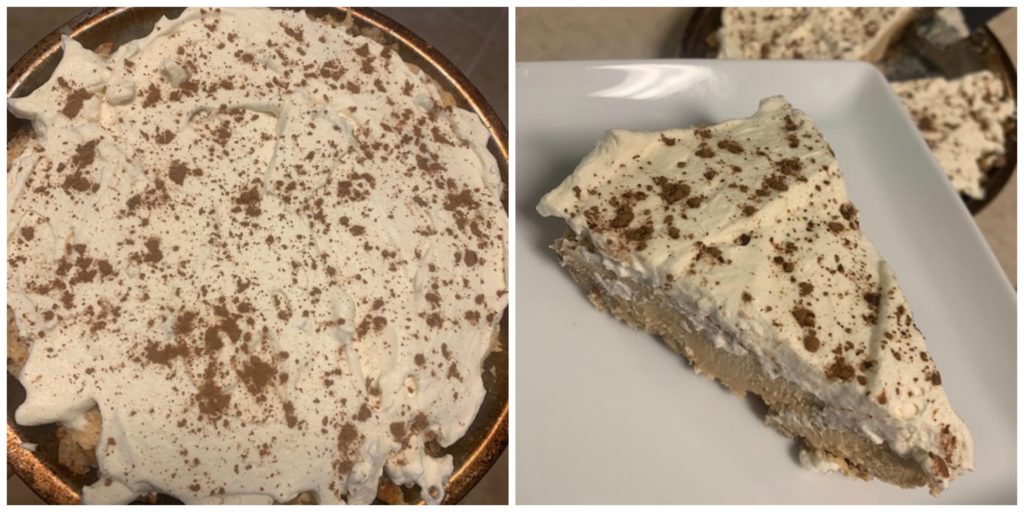 On Saturday afternoon, Zoe and I had whipped up a batch of strawberry cream popsicles and we finally got to enjoy them Sunday. They were so creamy and yummy tasting. So easy to throw together. I will share a recipe for them soon too! This is the summer for homemade popsicles around here, obviously.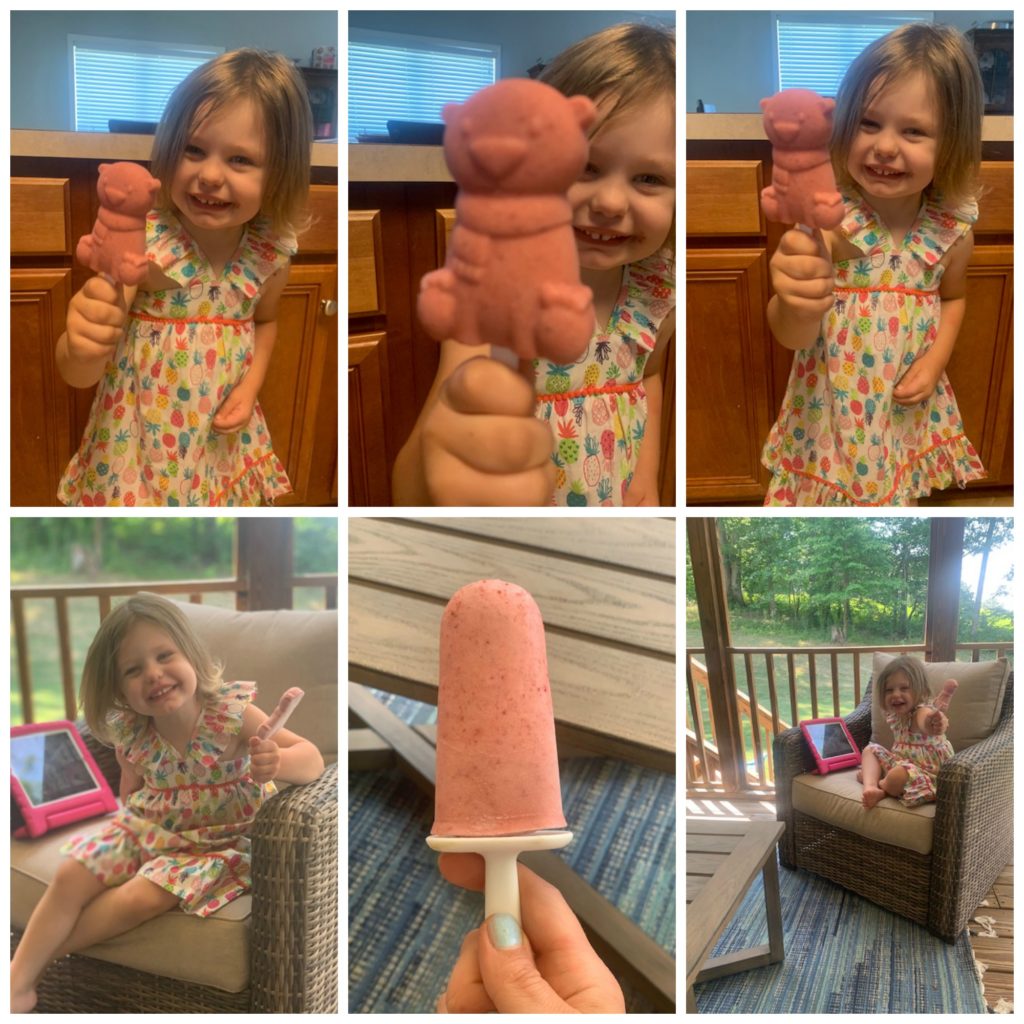 I got the cute little polar bear mold at Aldi for $2.99 within the last week. Run dont walk to scoop some up! They were sold out of the penguin and unicorn one at mine, but they had polar bears and dinosaurs. So cute!
We had one thunderstorm after another on Sunday, but had bouts of nice weather in between. Zoe wanted to be in the pool as much as possible, so we had to keep changing her in and out of swim suits and pooling her out of the pool quickly every time another storm rolled in. Funny enough, all these pictures in the different suits were taking the same afternoon!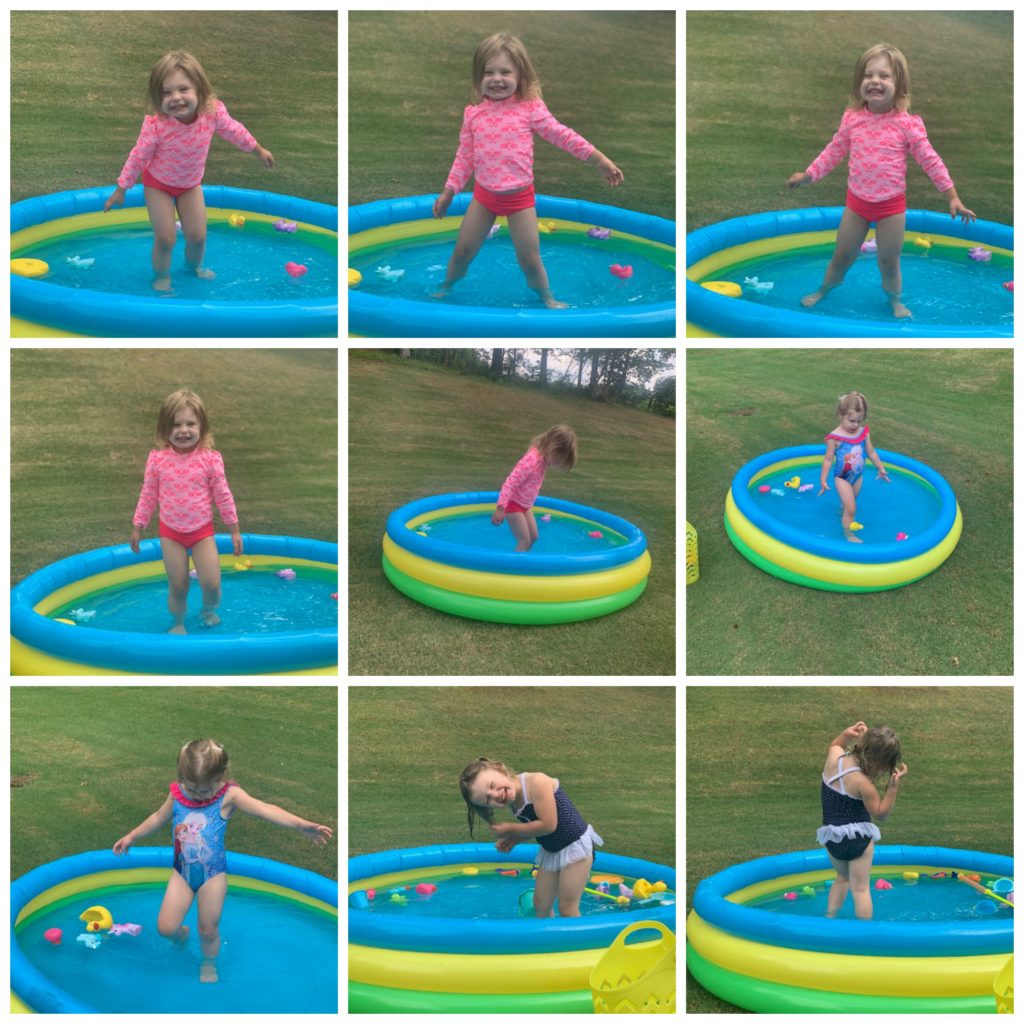 We had an impromptu family movie night yesterday evening. We watched Finding Nemo and I made hot air popcorn in our machine. It is rare that Zoe will sit down and watch a movie with us. We got about 3/4 of the way through it before she got restless.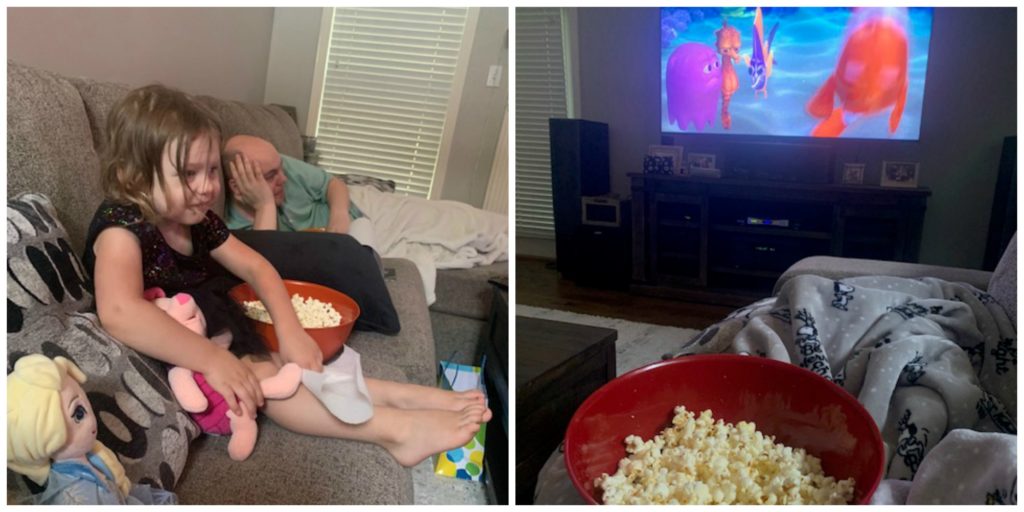 And just like that, the weekend was over! It is hard to believe that we are just cruising right through the month of June. Things are still just weird, right? I have anxiety about things going back to normal. I have anxiety about things not going back to normal. So basically, I just have a lot of anxiety. I have really enjoyed this time being at home with Zoe. We have gotten some things done around the house, and definitely gotten a lot more family time in, just the three of us. But I think it is starting to wear on Zoe. She misses her friends and being social so much. It is hard to know what the right thing to do is. The case numbers keep going up down here, it is like we are the new hot spot. I am honestly not surprised. Every time we take a ride around town, it seems like more and more people are just out and about like nothing ever happened. No masks, no social distancing, just going about like normal. What is it like in your area?