Happy Friday!! This week has been one full of events over here. I am ready to get this work day knocked out and start the weekend!!!
Favorite Moments: Zoe moved up to a new class on Monday. She is the youngest in there by 6 months!!! She looks so tiny compared to all the other kids, but she is fitting right on in and carrying her own in there. First day pictures are mandatory!
Tuesday was Chris's birthday. I always hate when our birthdays fall during the week, but what can you do? I stopped by and grabbed cookie cake slices on the way home to celebrate.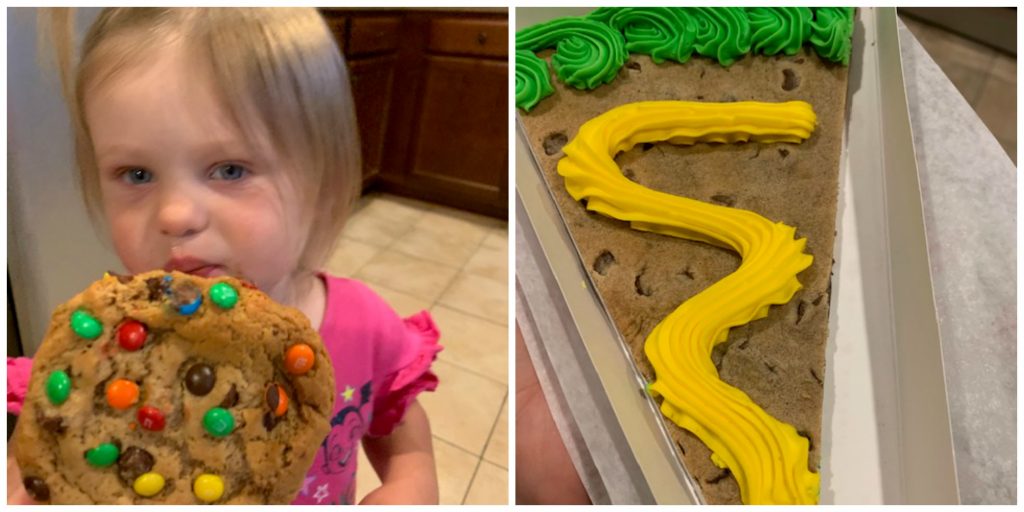 Wednesday I had a dermatologist appointment. The skin under my eyes was really dry and peeling, and I have been battling acne on the lower half of my face for basically two years, so I decided it was time for some self care. I didn't care for the last derm I saw, so I was in the market for a new one and a co-worker mentioned that her bestie is a doctor, so I checked her out. She was AMAZING!!! She spent so much time with me, did a full body check and addressed my issues. I was misdiagnosed last year, which shows my gut was right about not liking the other doctor. She has me started on some new skincare items and a few prescriptions and I will go back to her in two months for a check up. If you live in the Birmingham area and need a good dermatologist who is really smart, but also has great people skills (because most doctors do not) message me and I will share her practice!
I visited an old friend after my appointment. And obviously, I mean Farm Bowl. I freaking LOVE their acai bowls and can no longer make it over that way on my lunch hour. What a wonderful mid-week treat.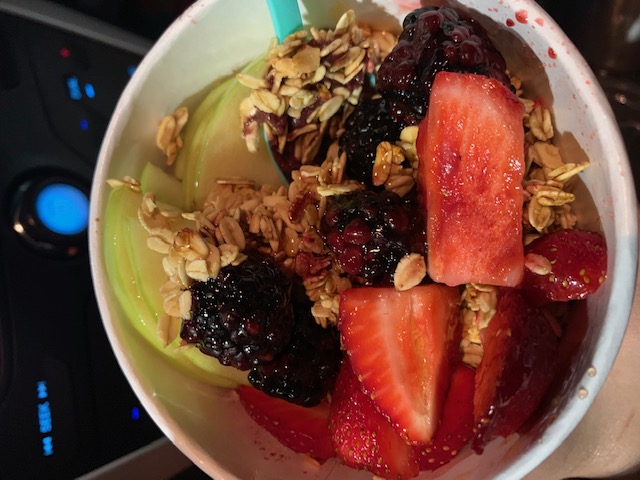 Last night, my company hosted a family open house with dinner, drinks and some entertainment to allow our families to come check out our new space and see where we work. The space really is incredible. Everyone gushed over Zoe, and she talked about where I worked the entire way home and said she works, too. How amazing is this centerpiece when you walk in our lobby??? IT IS REAL!!!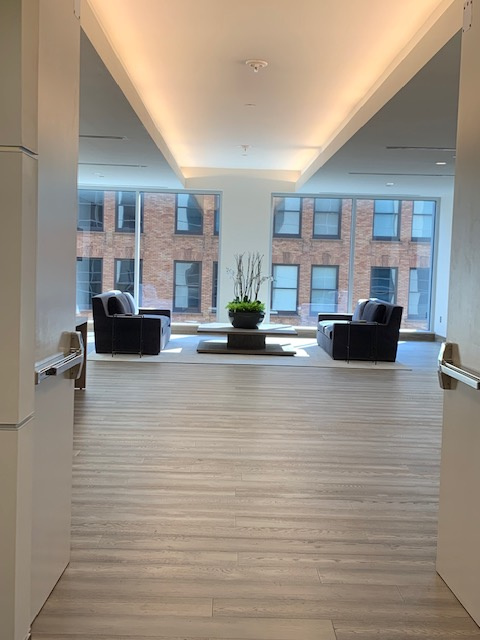 Favorite Purchase: I bought a set of copper skillets at Sur la Table awhile back. They have a lifetime warranty (life less throw away!!), are absolutely gorgeous, and now that I have been using them regularly for awhile, I can say that I LOVE them!!!! If you are looking for some new pans, check them out!
Favorite Reminder:
Favorite Funnies: