There have been so many posts that I have wanted to write over the last few weeks to share some of the things that we have been doing….and like all my good intentions lately…that's all it becomes! I don't want to wait to do a recap in January of all December activities, because I get sad in January that the holidays are over and we have to wait all year for them to come back. And also, I am usually hangry all of January because I jump on the healthy train. Until I quit.
We celebrated Zoe's birthday on the 8th with a Disney Princess Party. Girlfriend talked about this party for months and months with us, her friends, anyone who would listen. The day came and went in a flash!!! I think that she had the best time though! We had five friends from school come, even her favorite teacher, and both sides of the family. I really loved the glam bar we set up, where the girls could come in and pick out crowns and jewelry to wear.

This past weekend, Zoe got to experience her first time at the movie theater to watch Frozen 2!!! We went with one of her besties, and they were so cute sitting next to each other with their giant popcorns and candy…clapping and squealing over the movie. It was a really cute movie, and I can't wait to watch it again at home when it comes out. The soundtrack has been nonstop since.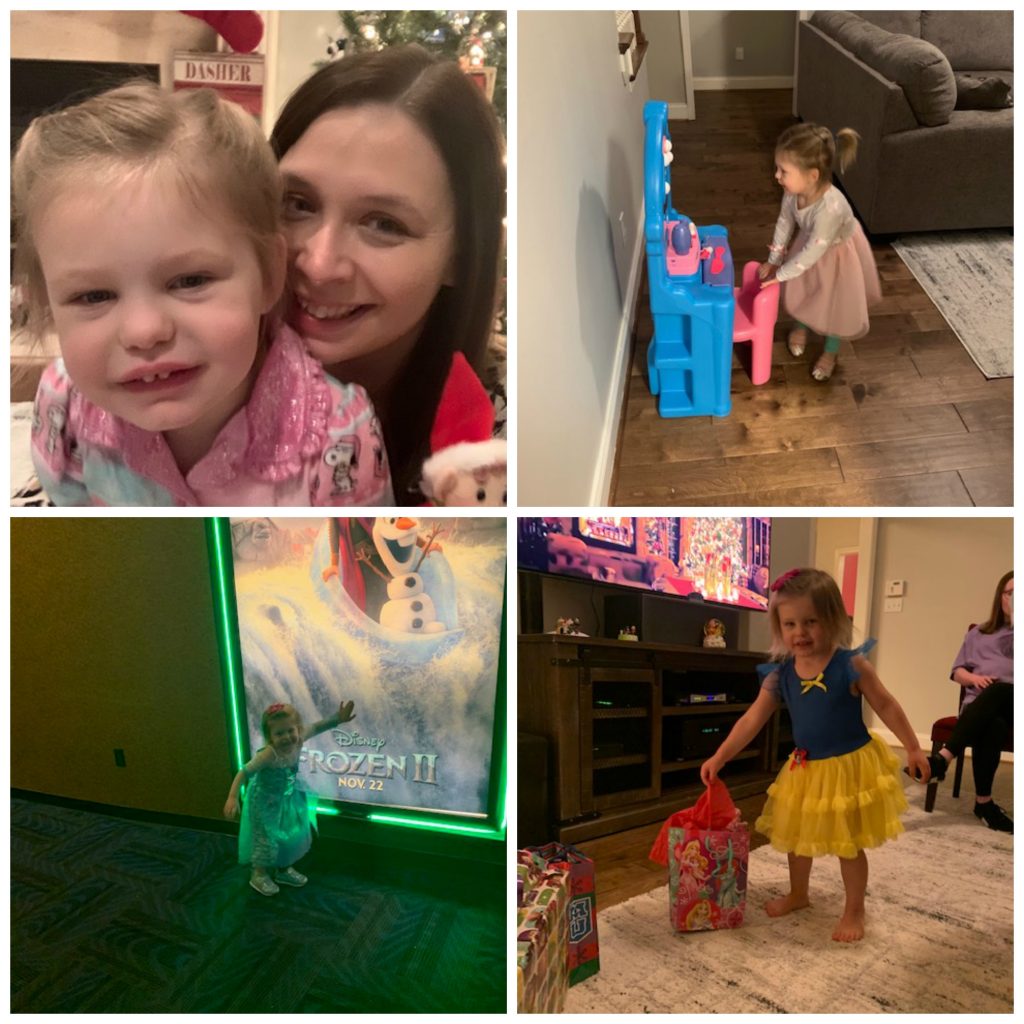 This weekend, we also hosted my family for Christmas. Ran a shit ton of errands, did some more unpacking, grocery shopping, Christmas shopping, delicious breakfast at Metro Diner.
My dad was in town from Nashville to do a Santa event at a local childhood cancer facility. He came by our house first to visit with Zoe and get some pictures. Pretty cool when Santa makes a house visit!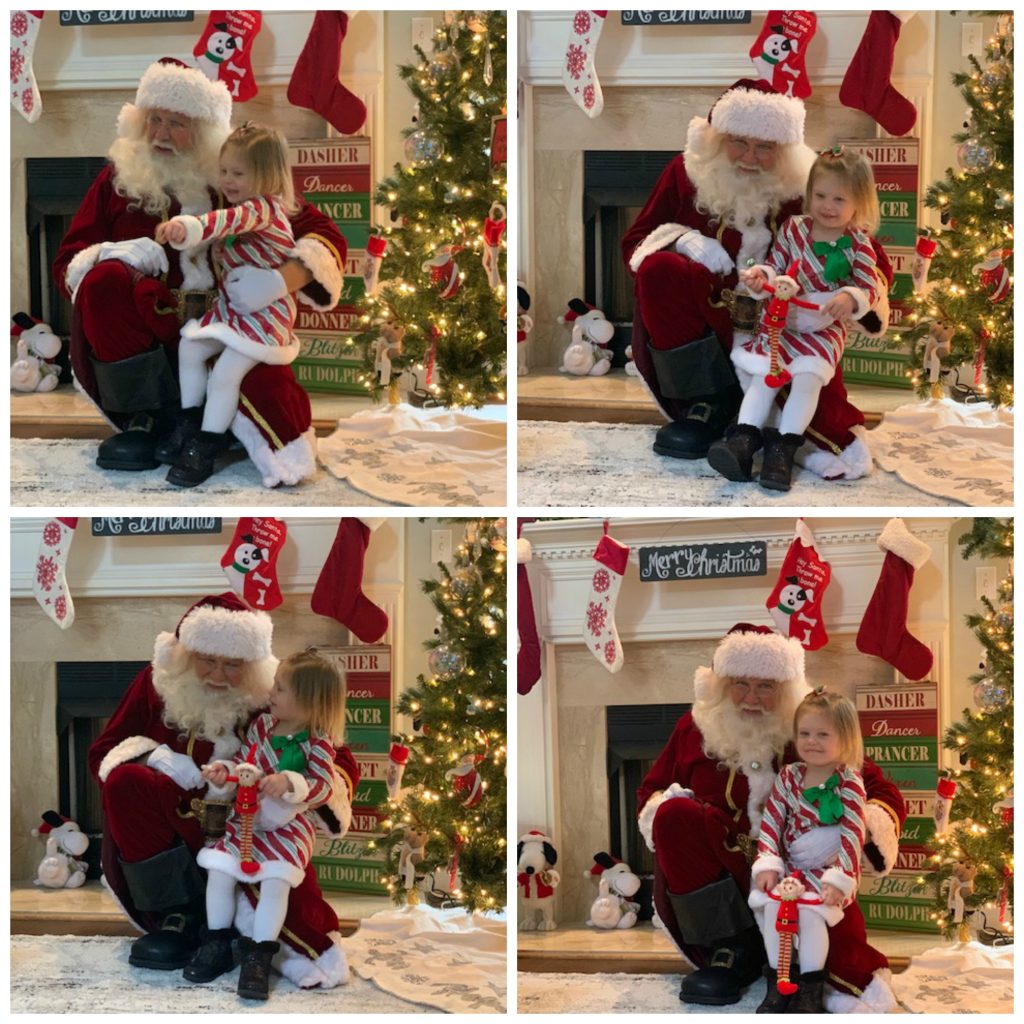 Chris's parents dropped by after to bring us a beautiful Christmas present!!! I will share a picture when we get it up. After that, I had to walk down to my neighbors house for ladies of the neighborhood Christmas party. I got to meet 12 of my new neighbors, and we did a Christmas themed gift exchange. I got a really cute Santa that we will enjoy for years to come. Everyone was so nice, and it feels so good to live somewhere that actually feels like a community and takes pride in their homes around the holidays. We have been enjoying driving past all the Christmas lights every night on our way home. I even exchanged numbers with my next door neighbor, in case the other ever needs anything. It's a rare thing these days and I am here for it!