This week has turned into a shit show trying to stay on top of work. I am glad to see things picking up, but also feeling a major strain having to get it all done on time while also entertaining Zoe. I feel bad that she is basically left to her own devices several hours every day. Her and Mac have been best buds and keeping each other company, but I know she gets bored and she has cried and begged for me to stop working a few times. The mom guilt is real.
We have had rain on and off all week. Zoe has discovered the power of a good puddle, and taken full advantage. It is funny watching the girliest girl ever splash all over the place.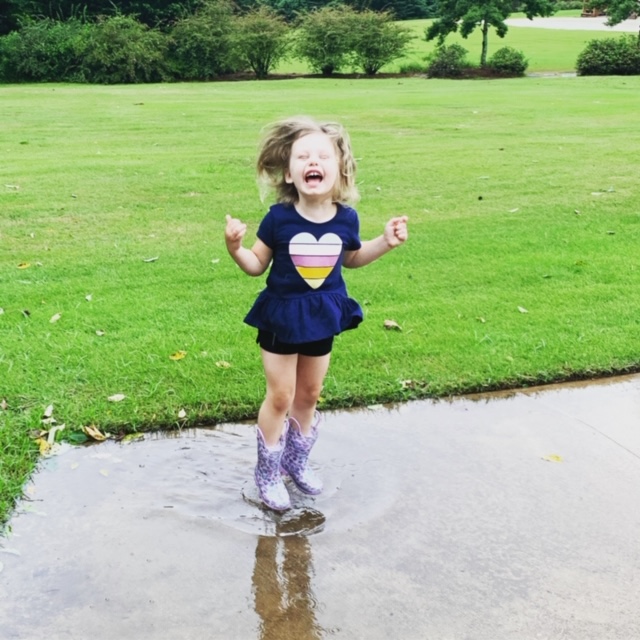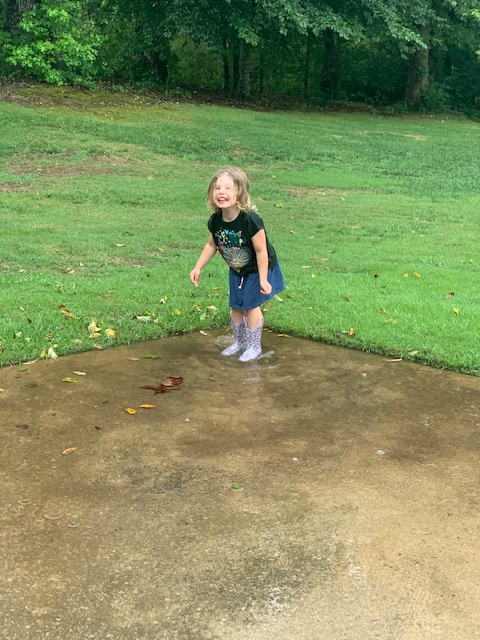 We also made slime this week. Something I swore I was never going to do. Luckily, Zoe is pretty good about getting messes to a minimum. We used this recipe.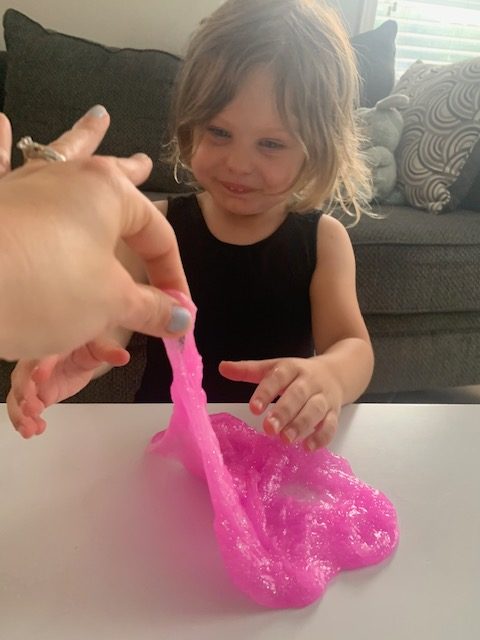 Favorite Purchases: I ordered a smores maker for a special treat for the 4th since we will be staying at home. I think this will be perfect year round!!! And with a little one running around, I like that we wont have to worry about an open flame. It was such a good deal, had great reviews and look how cute it is!
Favorite Recipe: I made these chicken stuffed avocados this week, and they are always delicious!
Favorite Workout: I tried a new to me Youtuber workout, Healthy Fit With Ty. I really enjoyed this HIIT workout. It is a full body workout, and this specific one…you don't repeat any moves. It kept it moving quickly! I will definitely be doing more of hers.
Favorite Funnies: