Well that weekend went by crazy fast! Nothing too exciting going. In fact, I worked a good bit both Saturday and Sunday morning. Trying to stay afloat. It was a hot one down here this weekend! We did get some outside time in though. We tested out our new smores machine. It is awesome!!! Zoe had so much fun and has asked if we can make it a regular weekend thing. Of course!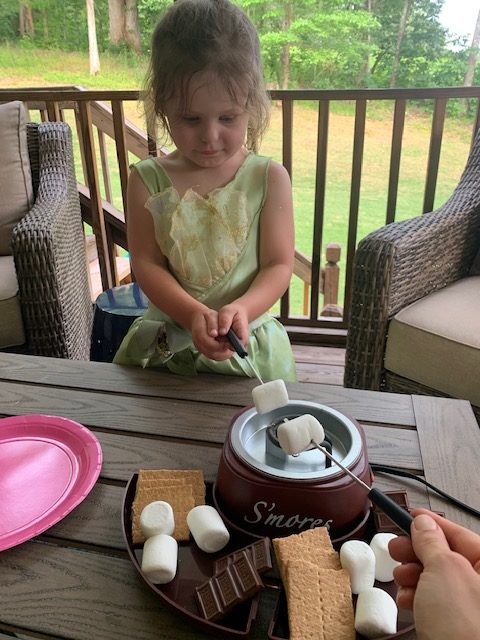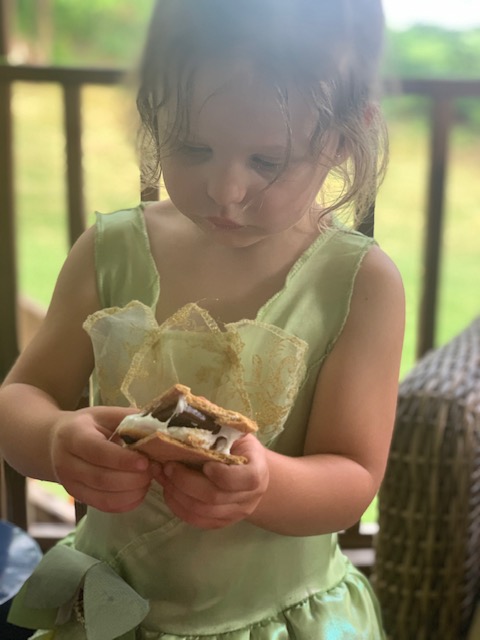 And if you missed my stories on Saturday, I also made some keto/low carb friendly doritoes. So easy and so good! You just take extra thin cheddar cheese slices, cut them in triangles and bake at 350 degrees for 11 minutes. Take them out and sprinkle on ranch seasoning. Boom! Cooler Ranch Doritos!!!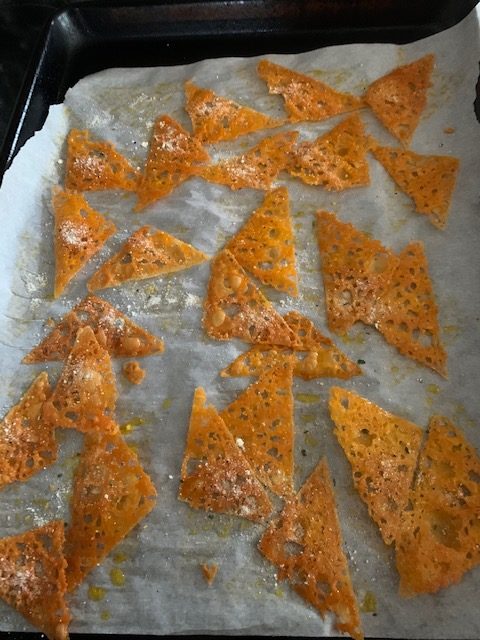 I am working on a regular dorito one to come shortly! These are Zoe approved, as I think she ate more than I did!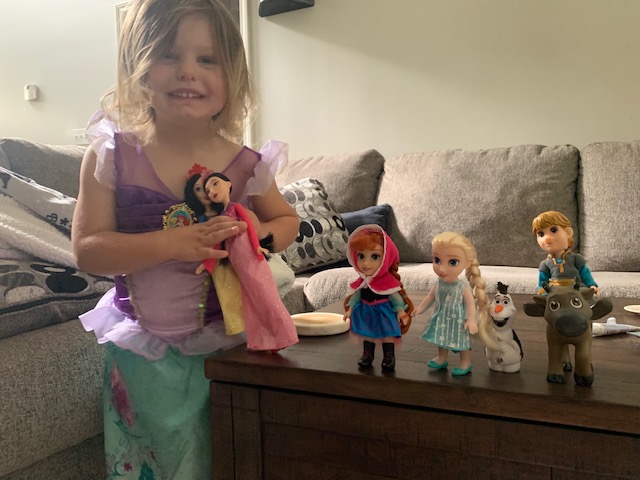 We have been playing lots of Barbies/dolls around here. Zoe loves changing their outfits, brushing their hair, matching them. It is fun to see how her imagination works.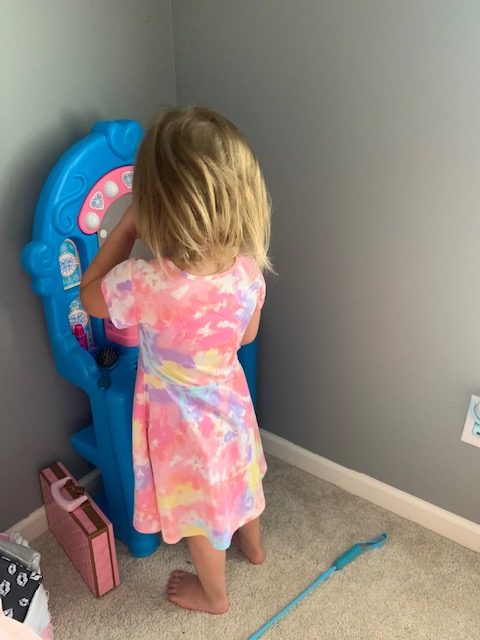 She also likes brushing her own hair, doing her "makeup" and staring at herself in her vanity mirror.
Sunday we ordered food from Casa Fiesta for lunch to be delivered. Nothing beats our favorite Mexican!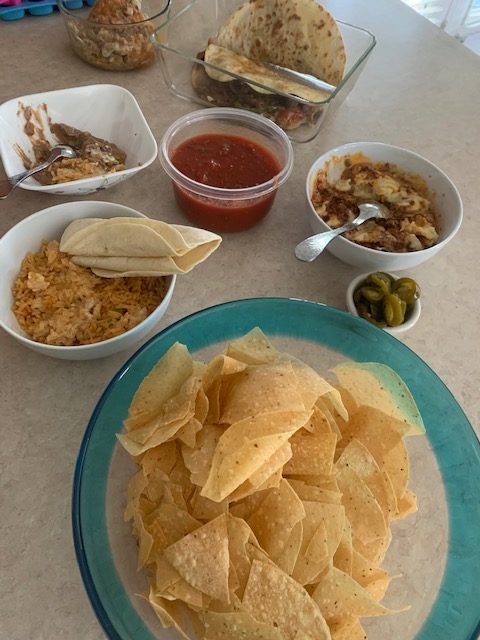 Zoe and I took a long car ride around town so that she could nap. She hasn't napped in months, but I could tell that she needed a little one. The car always does the trick! After we got back, she ran threw the sprinkler and played with her water table the rest of the afternoon.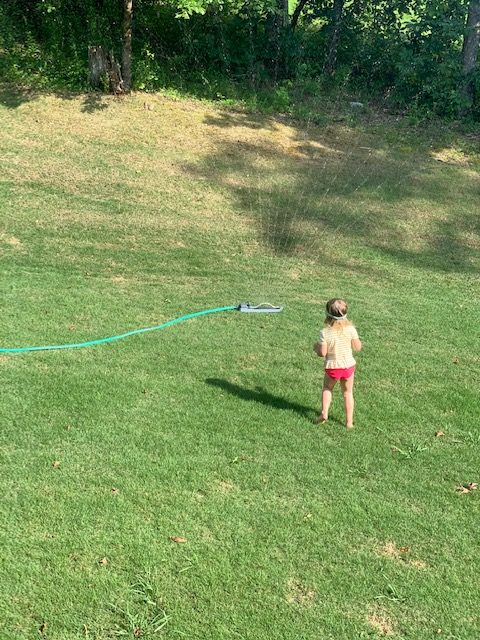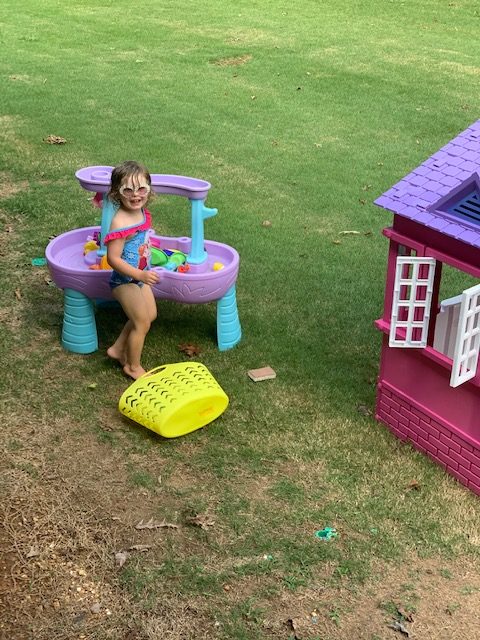 She has really gotten back into books again lately. I actually ordered her some super cute ones from Carly! Zoe spent hours over two days looking at different ones and trying to narrow down which ones she wanted. Cant wait for them to come in! Last night, she asked Chris to read Shoe La La to her. It is one of her favorites.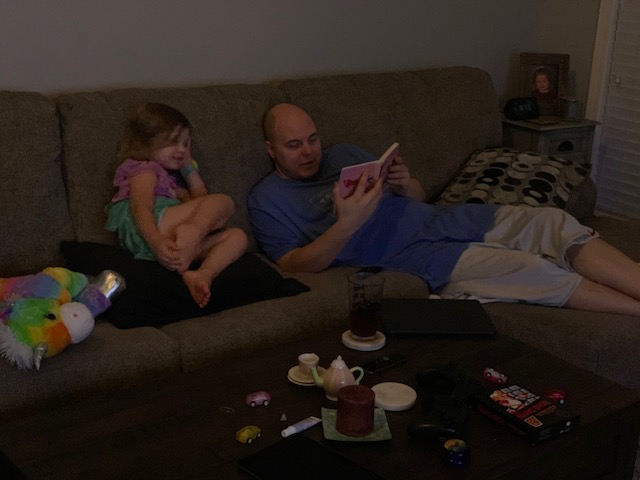 How cute is the cover??? It is very much like shoe shopping in real life. It makes me laugh.
And just like that, the weekend was over and it is back to the grind this morning! Jefferson County is FINALLY making it mandatory to wear a mask in public today. Why is it so hard to be a decent human anymore??? This is a constant soapbox that I will stand on because I am sick of the case numbers rising. I want to go back to enjoying all this city has to offer, but I cant do that when I dont feel safe leaving my house. As Ali put it, dont be a maskhole.