Another week went by, and I never got around to talking about the weekend. Nor did a I finish any of the draft posts I have going. Last weekend we had the opportunity to do several events, which is just felt so crazy, but so normal. Our neighborhood hosted a yard sale. we live on a smaller street with a 4 houses, and one of those houses driveways isn't even on our street. So needless to say, I didn't get near as much traffic are the main streets. I did manage to sale $150 worth of stuff, unloading a ton of clutter. The rest I need to take for donation.
We were invited to a birthday party for Zoe's friend the same day, but we also had my niece's wedding party! So obviously, we went to the wedding party. We got to see my sister's whole crew, minus one…and my dad and his wife came down for Nashville. We hadn't seem him since December 2019. Zoe had so much fun there, and the time flew by. Afterwards, we decided to hit up the Bargain Hunt that was next door. Zoe scored some super cute clothes and two toys that we hadn't seen anywhere else.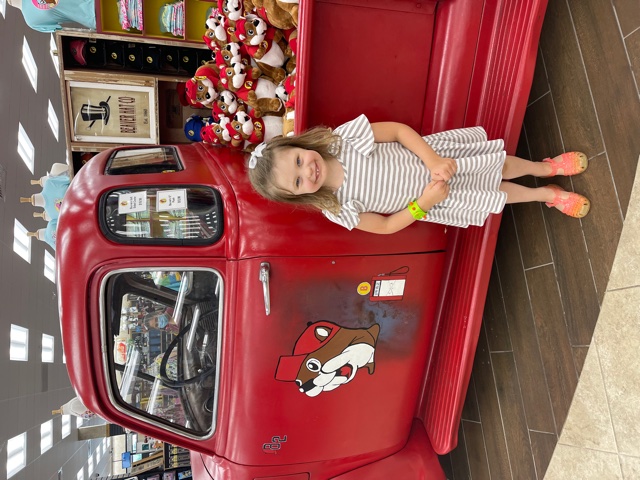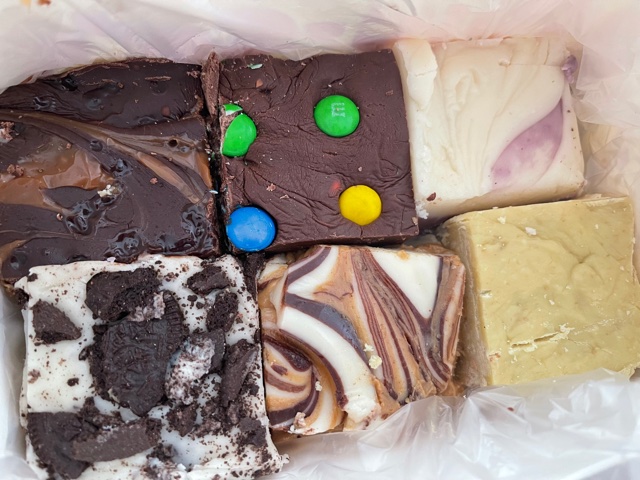 Sunday we walked around the antique mall, grabbed some very disappointing Sonic for lunch, and then hit up Buc-ees! It was our first time being in there, and wow. It was overwhelming. We grabbed some fudge and Buc-ee Nuggets and got out of there. We will have to hit it up during the week when it might be less crowded.
I have been participating in Heather's 'Merica Challenge this week. Basically you wear some combo of our nations colors every day this week. I have loved all the patriotism, and her message behind it. Of course, in true fashion of my life lately…I didn't document any of the said outfits. Maybe I will get a snap of some this weekend.
Favorite Finds: Abercrombie is having a sale right now. Highly recommend their jeans and shorts if you are in the market for some. After a closet purge and examining what I have and what I want to accomplish with my "style," I am on a mission to find a few really good basics that are missing from my wardrobe. I grabbed this white button down, because shockingly I don't have one!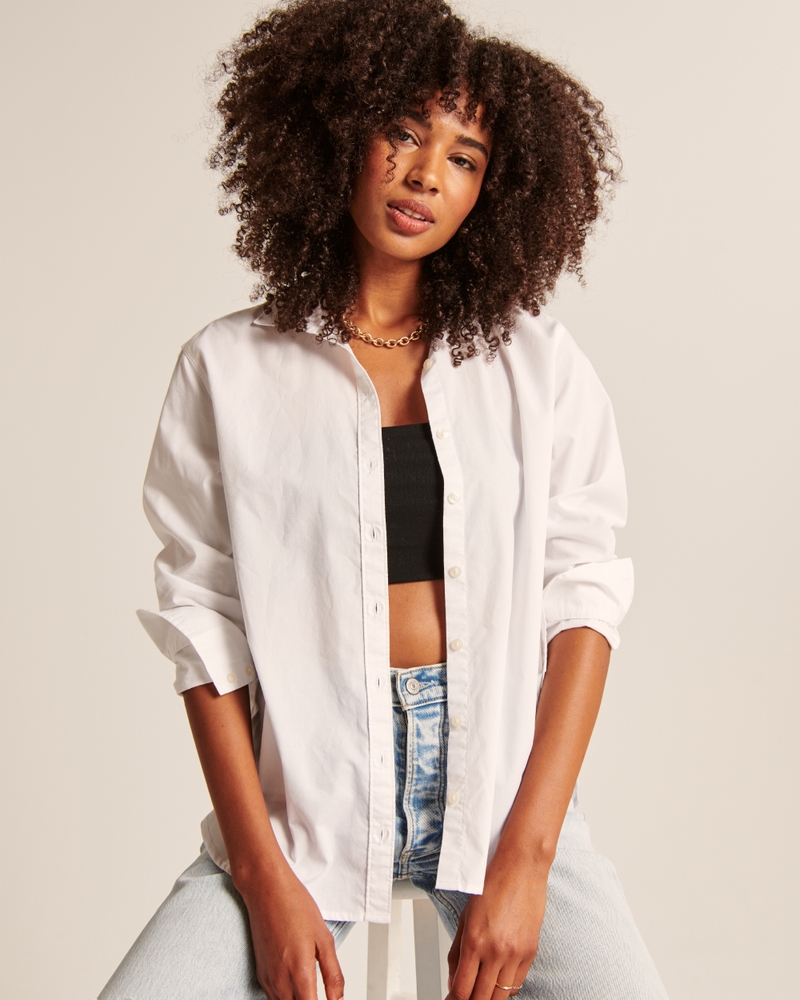 I love all the ways that they styled the button down in this picture….
I really loved this Aerosmith tshirt! They had several great bands and I will probably wish I had ordered more.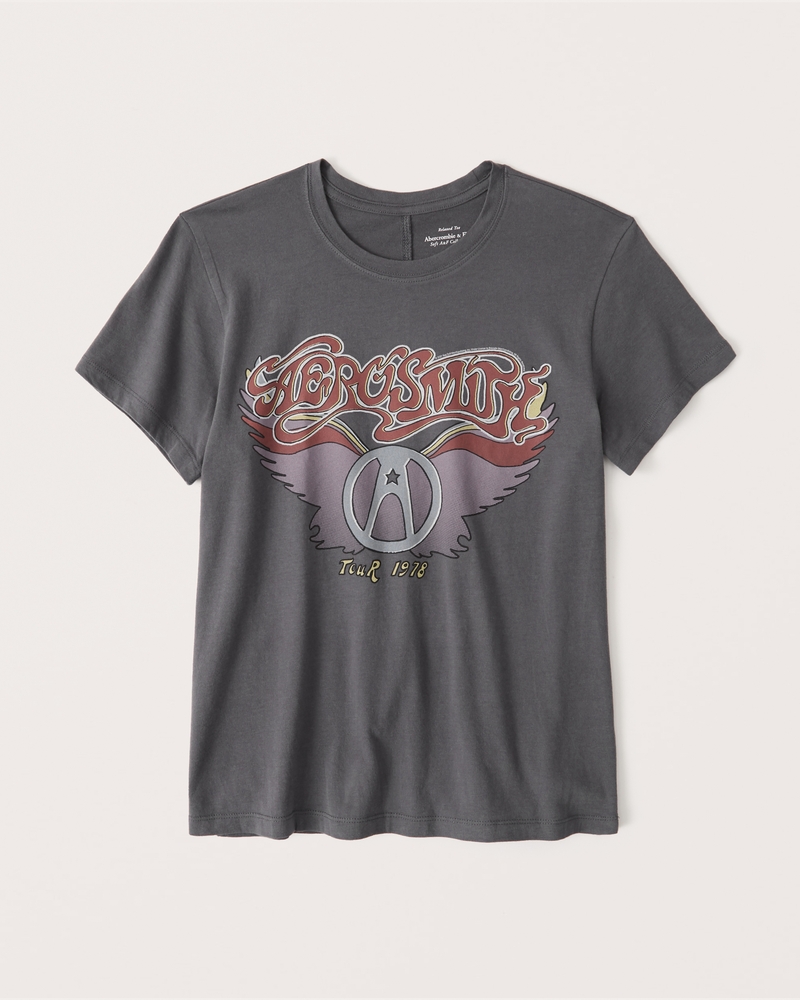 This tshirt was just a really good price. It reminds me of one of my favorites I had for years that I had to retire a few years ago, as it was literally falling apart.
I am here to tell you that I painfully pulled the trigger on the Skinceuticals C E Ferulic. I have used some vitamin C serums in the past. I used to like Paula's Choice, but had very minimal results. I used an entire bottle of Glowmaker from Maelove…and while I feel like it did provide a little glow, I didn't notice much else. It is time to pull out the big guns. People I trust have raved about this, and my dermatologists recommends it as well. I will report back!
Favorite Workout: I haven't worked out much this week. Whatever cold Zoe caught at princess camp last week has caught up with me. I saw Heather Robertson posted a quick, no equipment upper body…and it is the perfect ease back into my routine. This would be great if you were traveling and didn't want to bring anything with you!
Favorite Funnies:
Linking up for Friday Favorites! Do you have any plans for the 4th? I hope you all have a wonderful weekend. God Bless the USA!!!!