Another weekend here and gone in a blink of an eye. I cant even remember what I did Friday night other than make sausage, peppers and onions for dinner. So there is that. The weather was weird, cold and rainy Saturday and mostly decent yesterday.
Saturday we had gotten some things done around the house. During Zoe's nap I deconstructed her baby swing and stored it in the garage, along with a few other items she no longer needs. I also put away the Easter stuff and vacuumed out my car. Chris had some work to do with a friend, and some of his own stuff to do around the house. So when Zoe woke up, her and I had a girls afternoon out. We went to TJ Maxx and went ahead and got all our grocery shopping done while we were out. We picked up a new comforter for our bedroom, a few new bath towels, a romper for Zoe, a dress for me, a cast iron skillet, a new rug for in front of the bath tub. It was quite the successful trip! We had also squeezed in a little coloring time. Color Wonder markers are the best invention ever.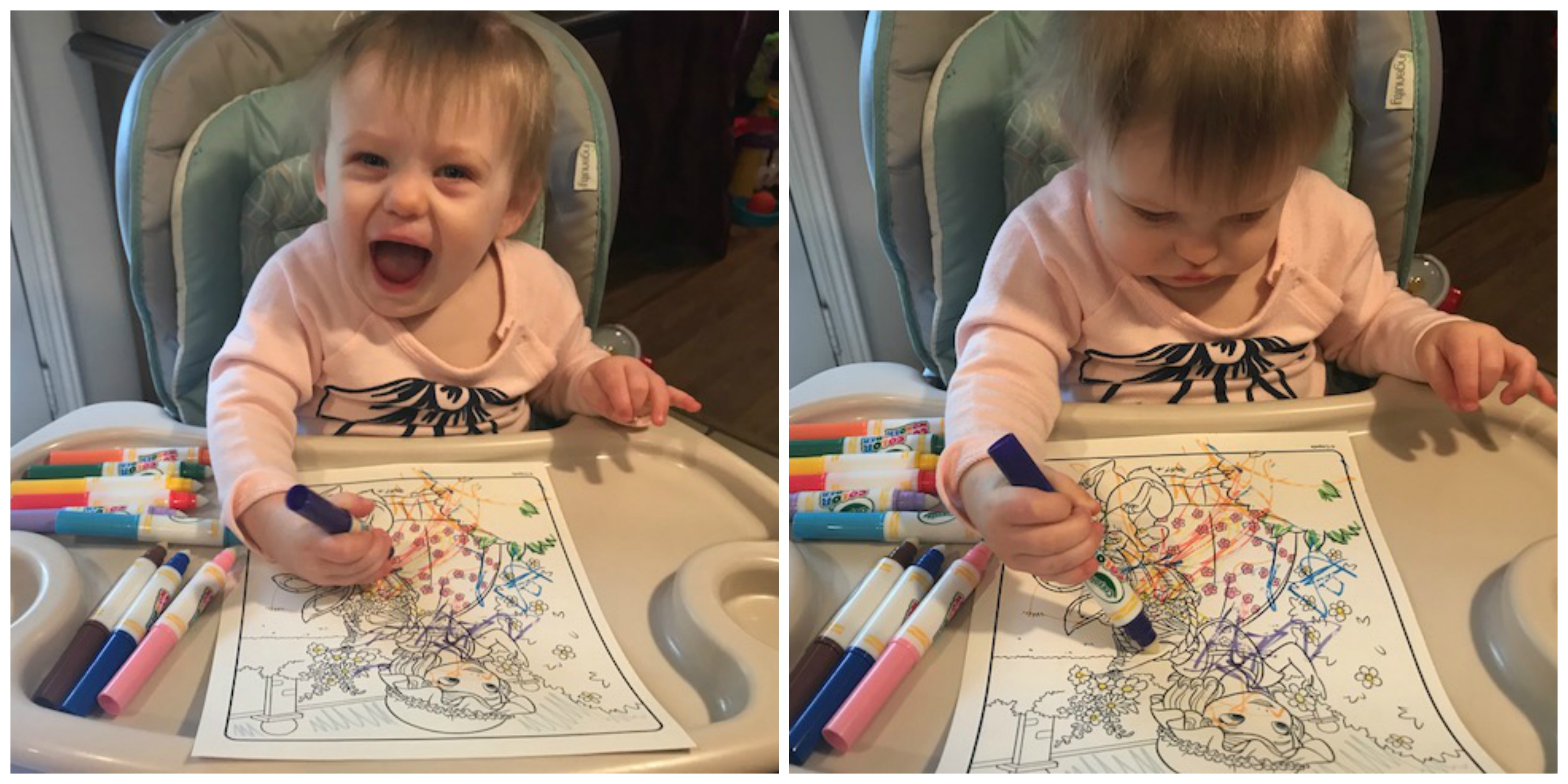 Saturday night, Chris had his friend come over to help me work on something. I really appreciate his time and efforts!! And Chris for setting it up. I also had a glass of wine (or two) and made pigs in a blanket for dinner and tried to let the week roll off my shoulders some. I don't know what it was about last week, but it wasn't my favorite.
Sunday was going to be a designated grass cutting day. The first of the season. But Chris had taken apart our lawnmower and realized we needed  a new  belt and promptly called our old lawn guy from when I was pregnant and scheduled him to come out on Tuesday. That left us with the day wide open. We were both craving Thai tea, so we headed out to Saigon Noodle House in Avondale and snacked on some egg rolls and Thai tea, before doing a little shoe shopping for him.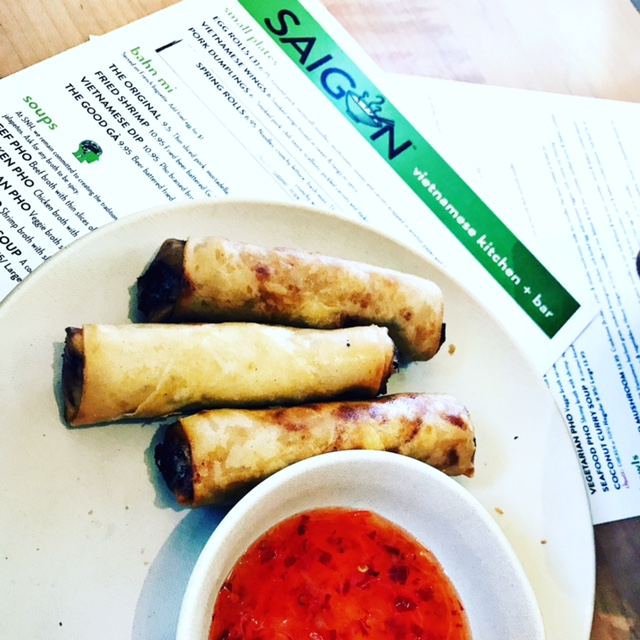 We also strolled through the flea market in Leeds, and when we got home, Chris grilled out some amazing burgers for a late lunch. Zoe wasn't having anything to do with a nap yesterday, as she was teething something terrible, so we all just hung out around the house for the afternoon. For dinner I made a keto pizza recipe that I cant wait to share with you all this week! It was so easy and delicious! I paired it with a Caesar salad and we caught up on Scandal and Grey's.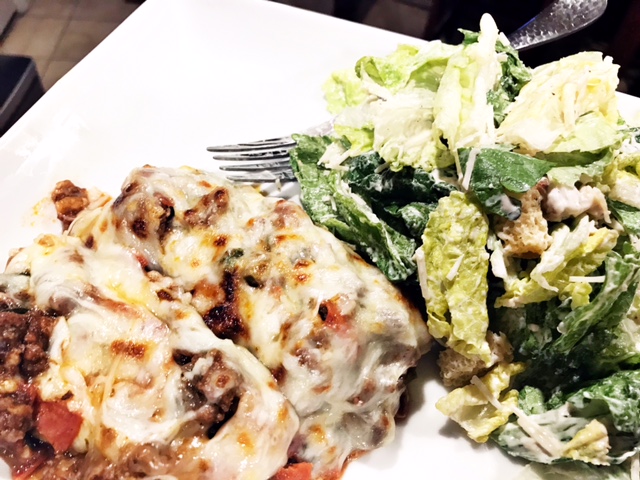 And just like that, the weekend was over. I finished up my favorite book that I have read so far this year this morning, listened to way too much 90's hip hop, and warned Zoe's teachers that she may have another tough teething day ahead. It's Monday and I am trying to look at it as a clean slate. I hope you all have a wonderful week! Linking up with Biana.
and also