This weekend was sort of dubbed my birthday weekend since it sucks when your birthday falls on a Wednesday. Of course it went by super fast, as always. I didn't get done near as many things as I would have liked to. There's always next weekend, right?
Thursday Laura and I went to Tropicaleo again. I wanted to hit them up a second time before their popup lunches went away. I couldn't bring myself to order anything but the El Cubano because it is that amazing. I also ordered a side of tostones and got a craft local made ginger ale. If you cant have craft beers….craft soda is the next best thing for a little treat.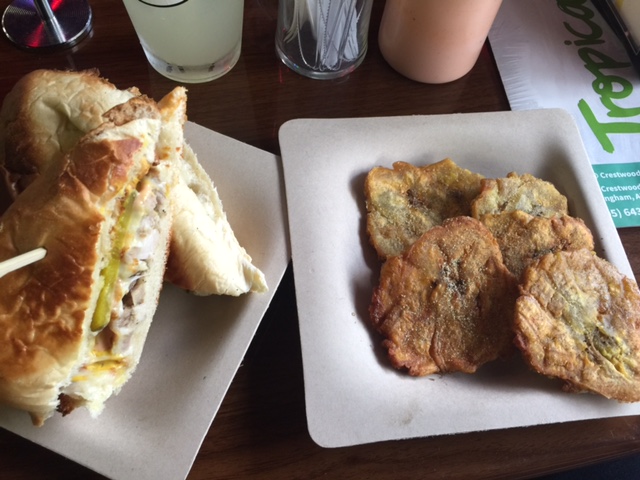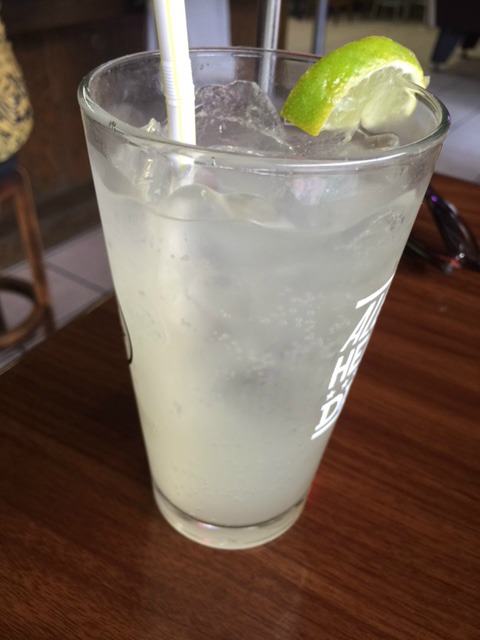 Friday, Laura twisted my arm to "forget my lunch" and go to Post Office Pies. When they first opened, several people (including Laura) were not fans. They keep making the top list for pizza in the area and were even on the top 33 pizza in the country list this year so we decided to give them another chance. I am so glad we did!!! It was delicious and I want to go back!!!! And to make it even better?? They make their own Cherry Limeades there! My life was complete.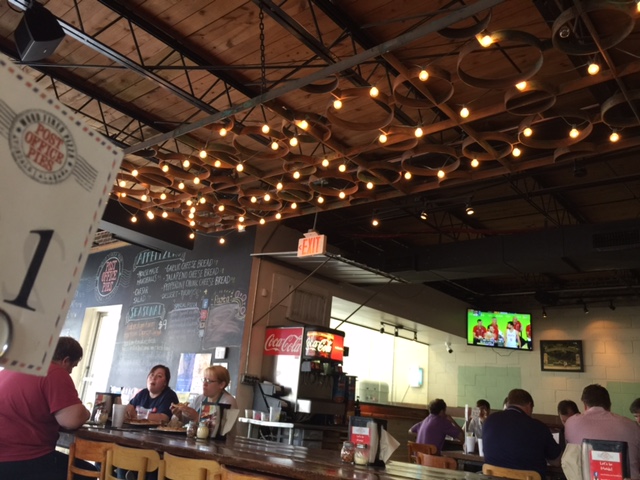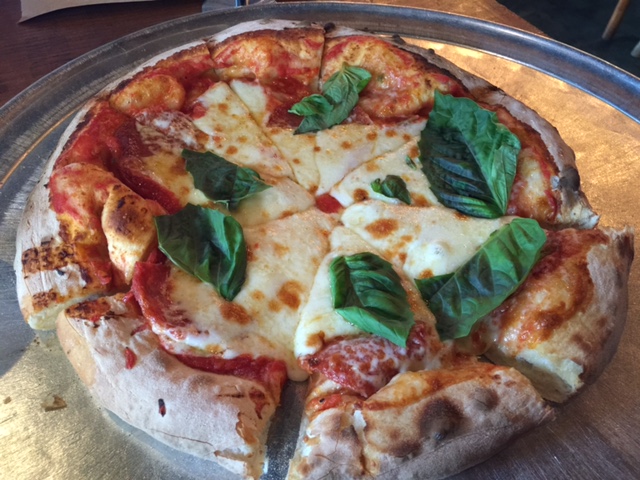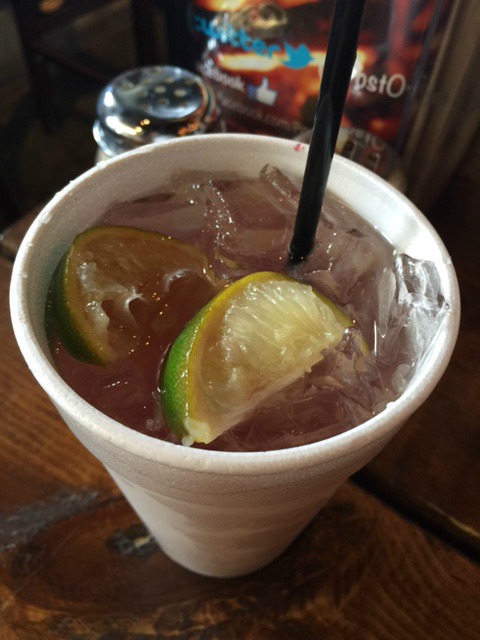 Saturday morning I did the usual cleaning of the house, and then Chris and I headed up to Warrior to meet some sketchy people off Craiglist for something he wanted to buy. They weren't really that sketchy…I just think everyone from Craigslist is! After that, we met up with his parents at J Alexanders for my birthday lunch. I didn't bother taking a picture of my Thai Kai Salad because you have seen it a million times. Chris's steak came with a side of mac n cheese and since he is staying strong on his diet, I felt the need to eat every last bite of it. Amazing!!!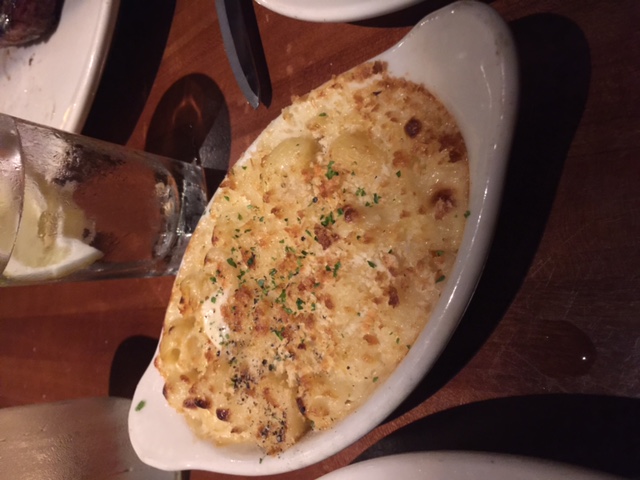 After lunch, we went by Bargain Hunt, Babies R Us and then Nordstrom Rack. I had really been wanting a new pair of sunglasses and since I couldn't decide between two pairs…I got both!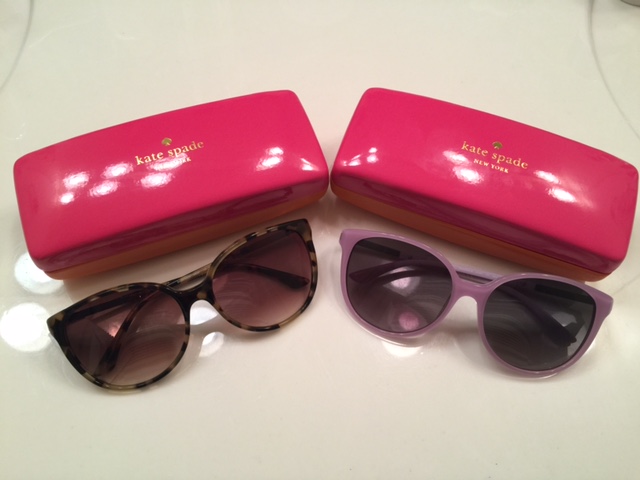 I love Kate Spade glasses! They are so cute and so comfortable. And Nordstrom Rack always has amazing pricing on them as well!!!
Sunday morning I finished reading Where We Fall then headed out to get some grocery shopping done. I had stopped by TJ Maxx before Target and found this gorgeous Michael Kors bracelet that I had been wanting at a major steal. Couldn't pass it up!!!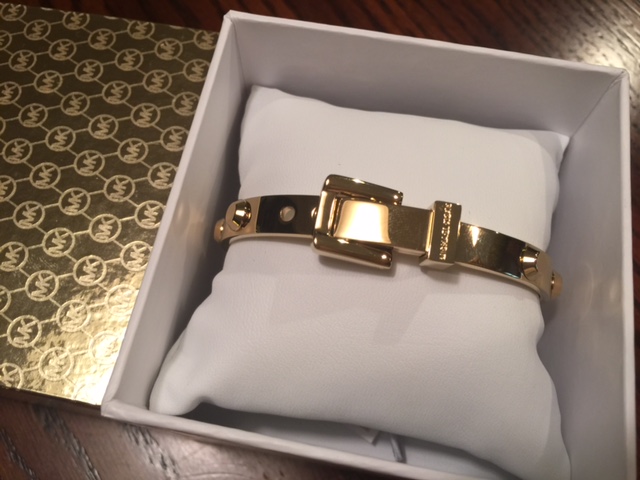 The rest of the day was binging on One Tree Hill while snuggling with Mac! This picture of Chris and Mac melts my heart.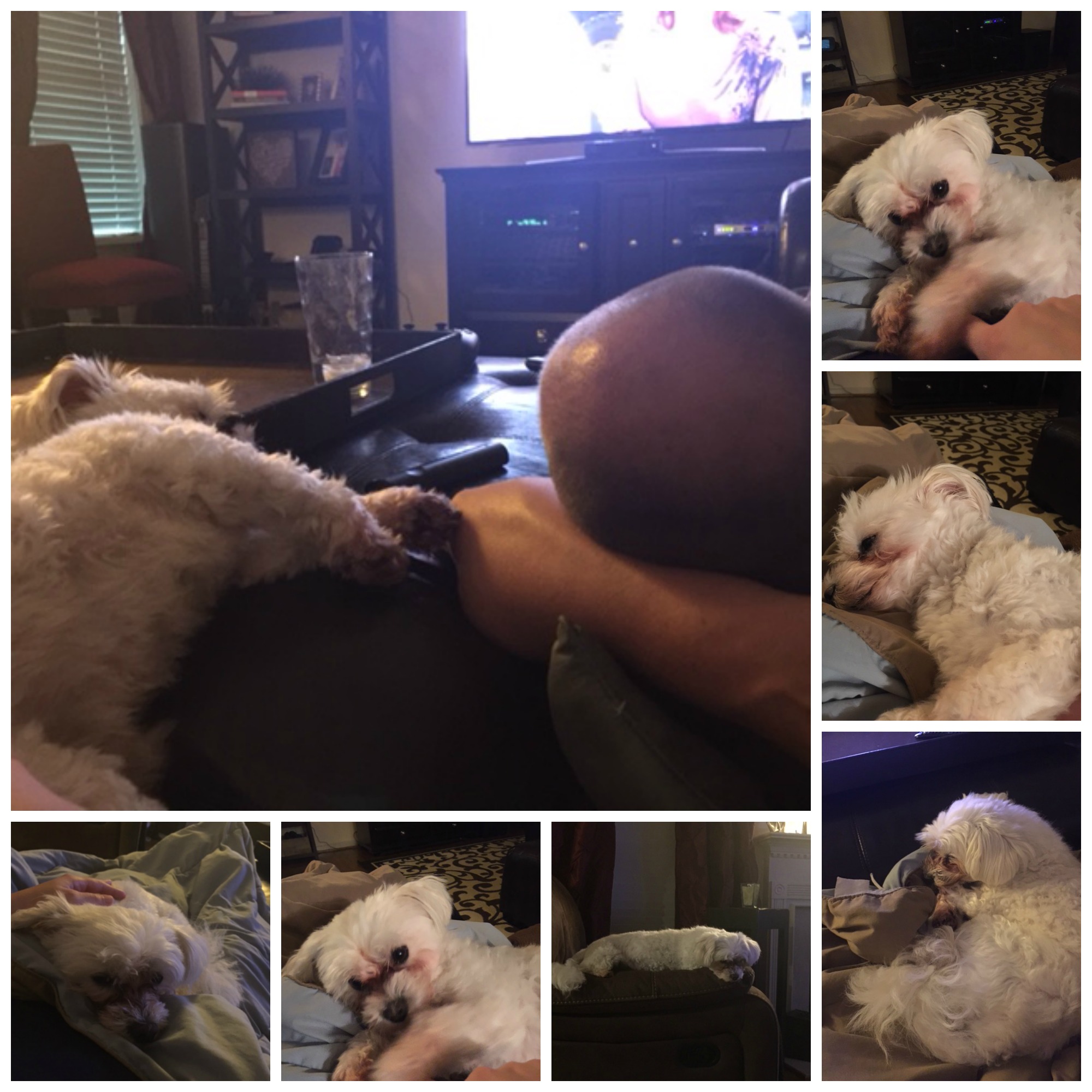 I hope you have a fabulous weekend!!! Linking up with Biana.