Can you believe the middle of January is upon us?? Not sure how that happened. I am officially half way through my Whole 30 journey!!! Today is day 15. I feel pretty fantastic right now and I am so, so proud of myself!!! If you only knew the temptations I had this weekend that I held strong through.
I guess some of you are off today. Lucky ducks! The real estate market cares nothing about MLK, Presidents Day or any of those other "bank holidays." So rude, right?!
Friday evening we had turkey burgers and caught up on PLL and New Girl.I also went through our closet and pulled out a bunch of clothes that I haven't seen Chris wear in a really long time. I am still trying to organize and purge around the house, little areas at a time. I fell asleep on the couch shortly there after, so you know it was a long week!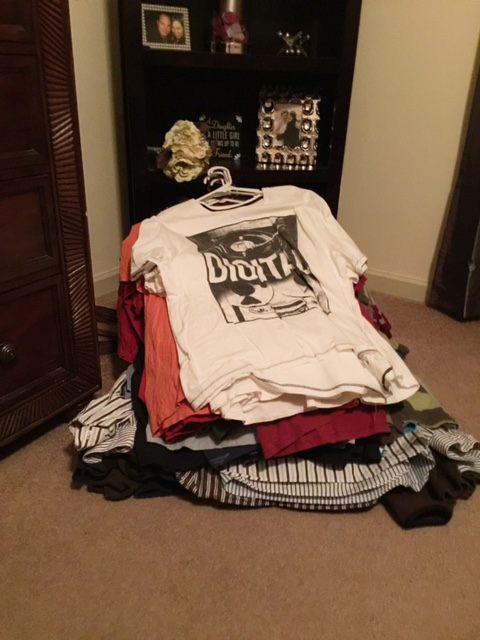 Saturday I cleaned the house and then we headed to a new restaurant in the Crestwood area called The Filling Station. It is a pizza place and let me tell you….the smells were off the charts amazing and I was sad that I couldn't have any of the delicious looking apps or pizza that Chris ordered. I stuck to my plan and ordered a salad, with no cheese of course.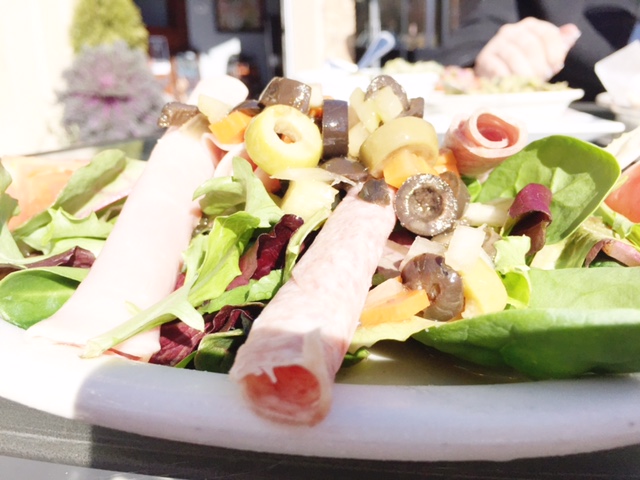 I was amazed by my will power. Cheating didn't even cross my mind. After I was through with my salad, I felt satisfied and it held me through the rest of the day so I can't be mad about not having that nasty, heavy feeling to lug around after a greasy pizza meal.
It was 55 out but it felt like spring with the sun, so we enjoyed that patio!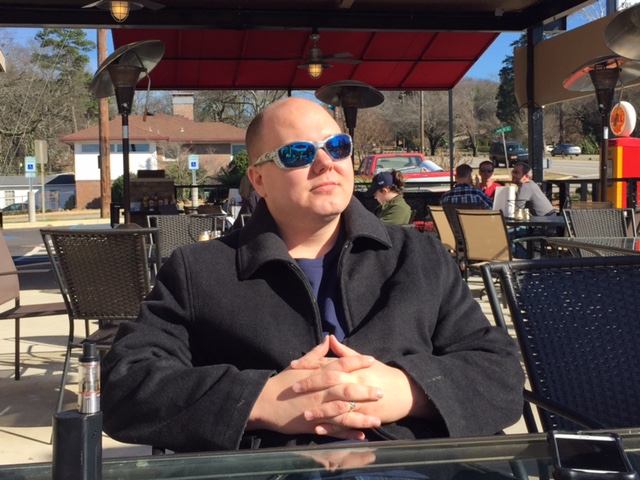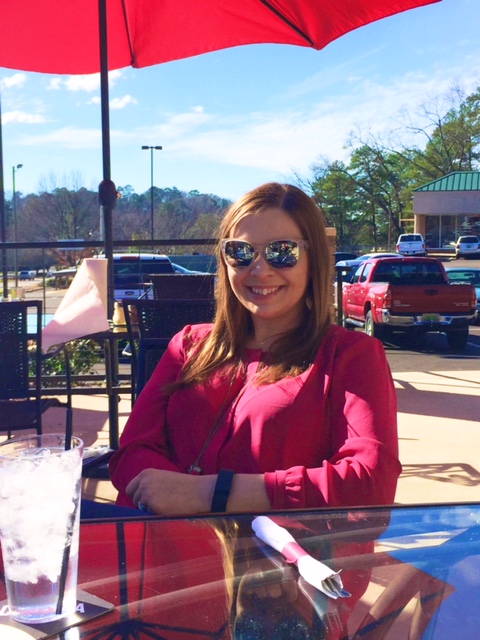 We hit up a few thrift stores, check out this book haul!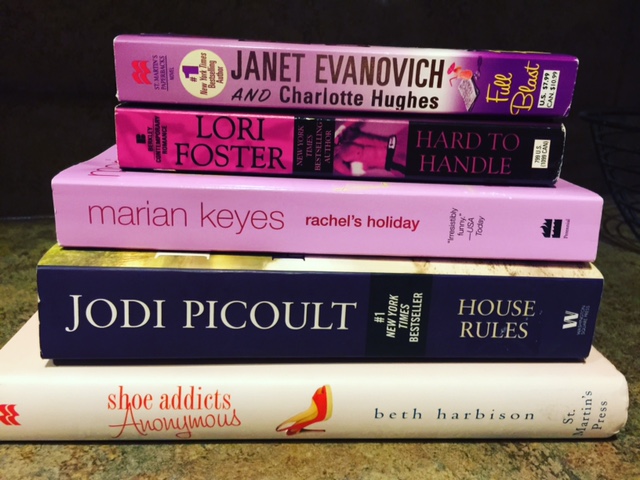 And I also grabbed Mac a few jackets on clearance at Petsmart because the little dude is cold when he goes out with his short hair. Their coats are 75% off!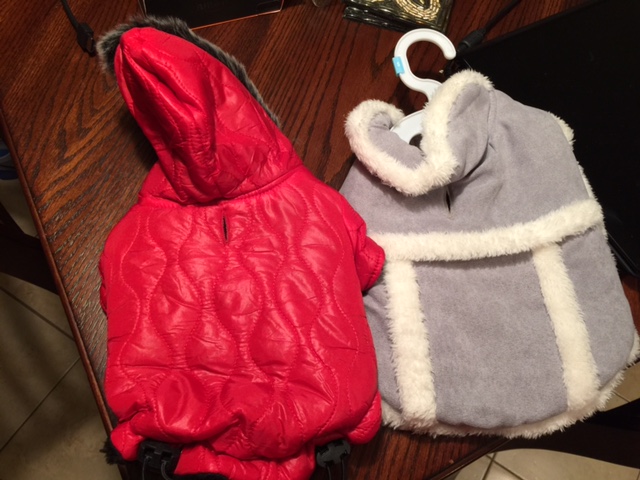 He is man enough to pull off fur detailing. Obviously.
Sunday was a day of meal planning and grocery shopping. I got done a few blog posts and things around the house as well. Yay for productivity!
Linking up with Biana. I hope you all have a fabulous week, and enjoy the last of your long weekend if you got one!