If there is one thing I am concerned about these days, it is my skin! I am 31, and while I took care of my skin decently in my twenties…I still have a few sun spots and some fine lines to worry about. There are lots of different products out there that claim to do everything under the sun to fix your issues. For me, I say less talkie talkie and let's see real results!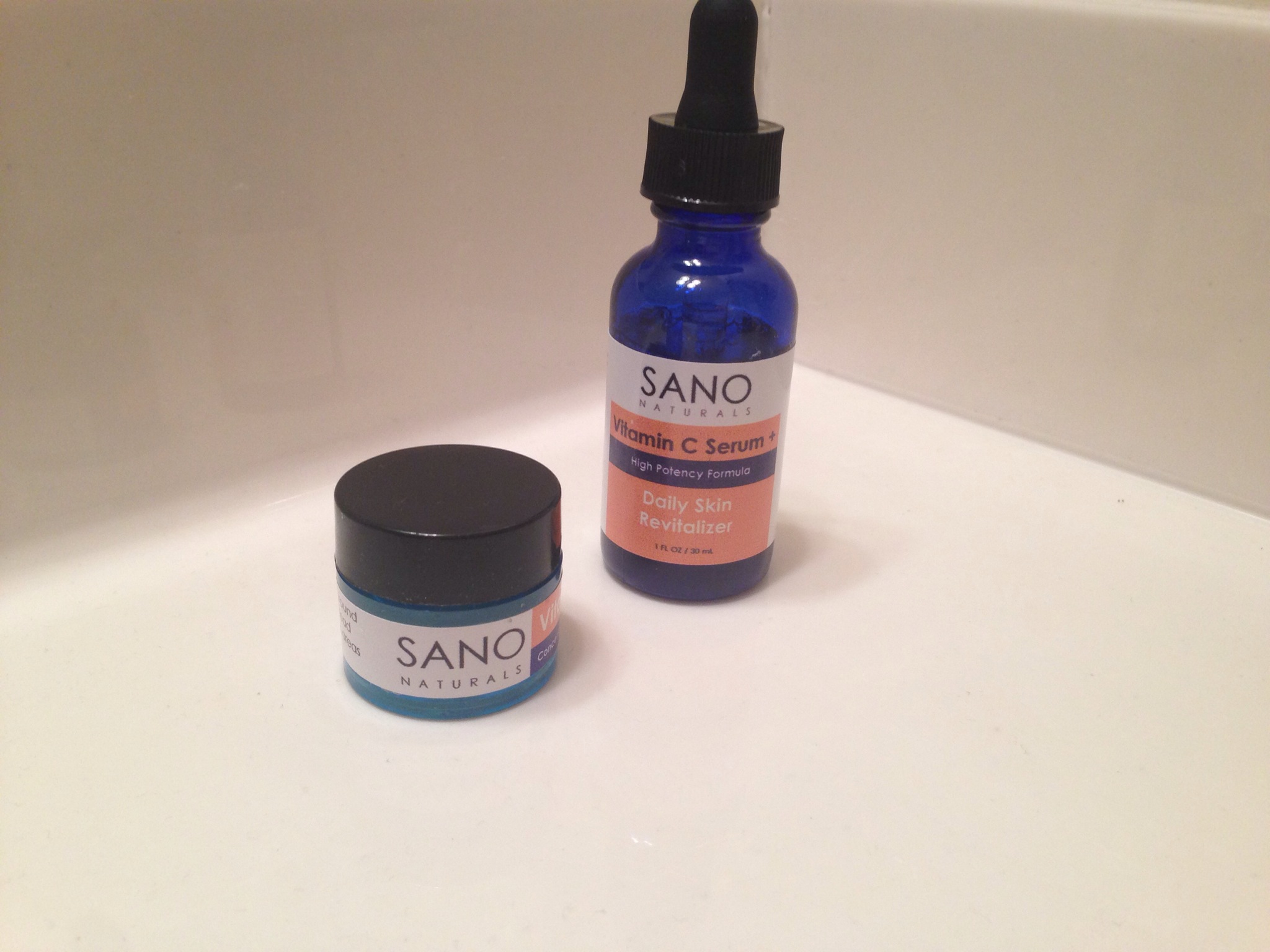 I received the Sano Naturals Vitamin C + Serum through Tomoson to review. (All of my thoughts are of my own. The honest truth.)
I was really excited when the package came in. I received a bottle of the serum as well as an eye cream to use after. I have been rubbing this serum on my face twice daily for the last 30 days, really focusing on my forehead, under eyes and cheeks where most fine lines and a sun spot can be found.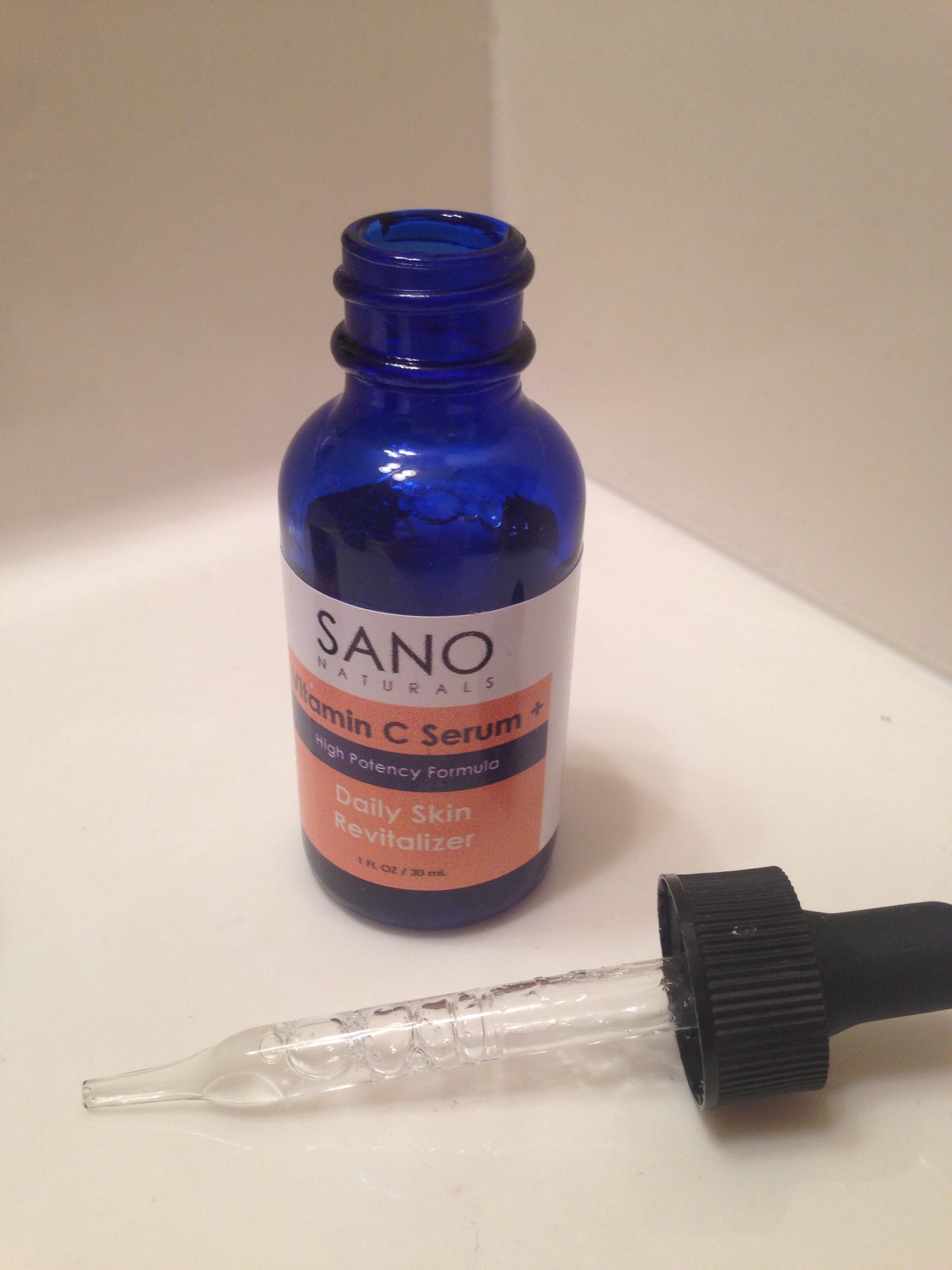 First thoughts? There isn't much of a scent, which is better than something that is overpowering or irritating, so plus there! The serum goes on very smoothly and you can wear it under your other creams and moisturizers.
The results? The fine lines under my eyes are less noticeable. There was a deep crease between my brows that is virtually non-existent these days and the sun spot that was very dark on my cheek? Faintly there and easily covered by just foundation, no concealer. I would say after 30 days of use, this stuff is a win for me. It will be on my regular list of things that I replace when it is gone!
You can order it on Amazon, and it is surprisingly very well priced! Every time I have checked, it has been under $20 and has come with the free eye cream! Can you beat that? No, you most certainly can not!