Or so I like to tell myself….
But seriously, when the Sephora catalog came with that infamous VIB 20% off coupon I did a dance around the kitchen that was quite similar to this…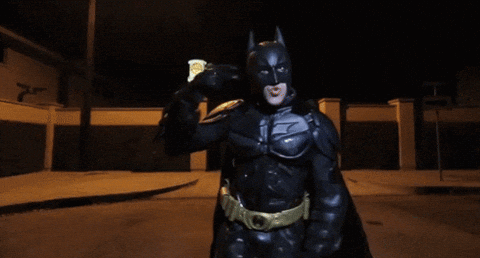 Obviously in my batman cape. I did just get home from my 54 minute commute and well you feel like a damn super hero when you get out of that situation in one piece. Am I right?
After I pick up all the pretty things, perhaps my dancing will look more like this…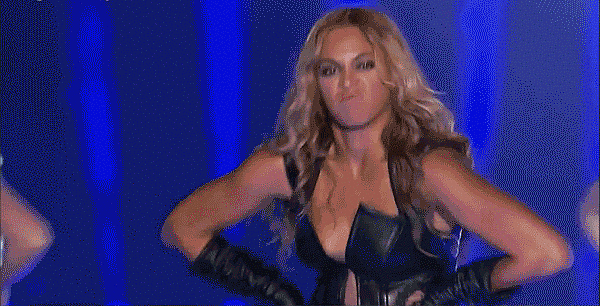 Anyways, back to my wish list. Here we go!
Needs:
I am literally out of foundation. I have been holding out for the sale and scraping and scraping the bottle I had. I want to try something new. I have used MakeUp Forever, Smashbox, Urban Decay Naked, Bare Minerals and Tarte's Amazonian Clay. They all have their positives, but I want the holy grail. What is your favorite?  I was thinking Too Faced? Or maybe Bobbi Brown?
My beauty blender is falling apart. I dont think I want to repurchase it. It works great but brushes last so much longer and are a better investment. I love the airbrush they used on me last time I was in there.
I am about out of my beloved eye shadow primer. These little containers last forever for me, so I don't mind paying a little more for the quality! I have been using this stuff for years and years.
Lusts:
I have been wanting to try the Sugar Lips stuff forever. How awesome would it be to have all of these???
Too Faced has some of my favorite shadows. This palette kit is just gorgeous!
My skin has been through hell the last several months. This would be a great treat to get it back in shape!
Gift Ideas:
Who doesn't want bottle service for Christmas?
With winter around the corner, these hand creams are perfect to stash in your purse, work bag and travel bag! Especially at $14!
Let her try all of the favorite lip products!
Also, have you seen the latest 500 point reward??? I need!
What do you have in your shopping cart for the sale??
On our way to the sale…
Oh the way home…