I cannot believe that Zoe turned three months old on March 4. It is so weird because I feel like she has always been a part of our family, yet it is crazy to think that three months has already come and gone. It has been such a whirlwind, but so wonderful and amazing and more than I ever could have imagined or dreamed.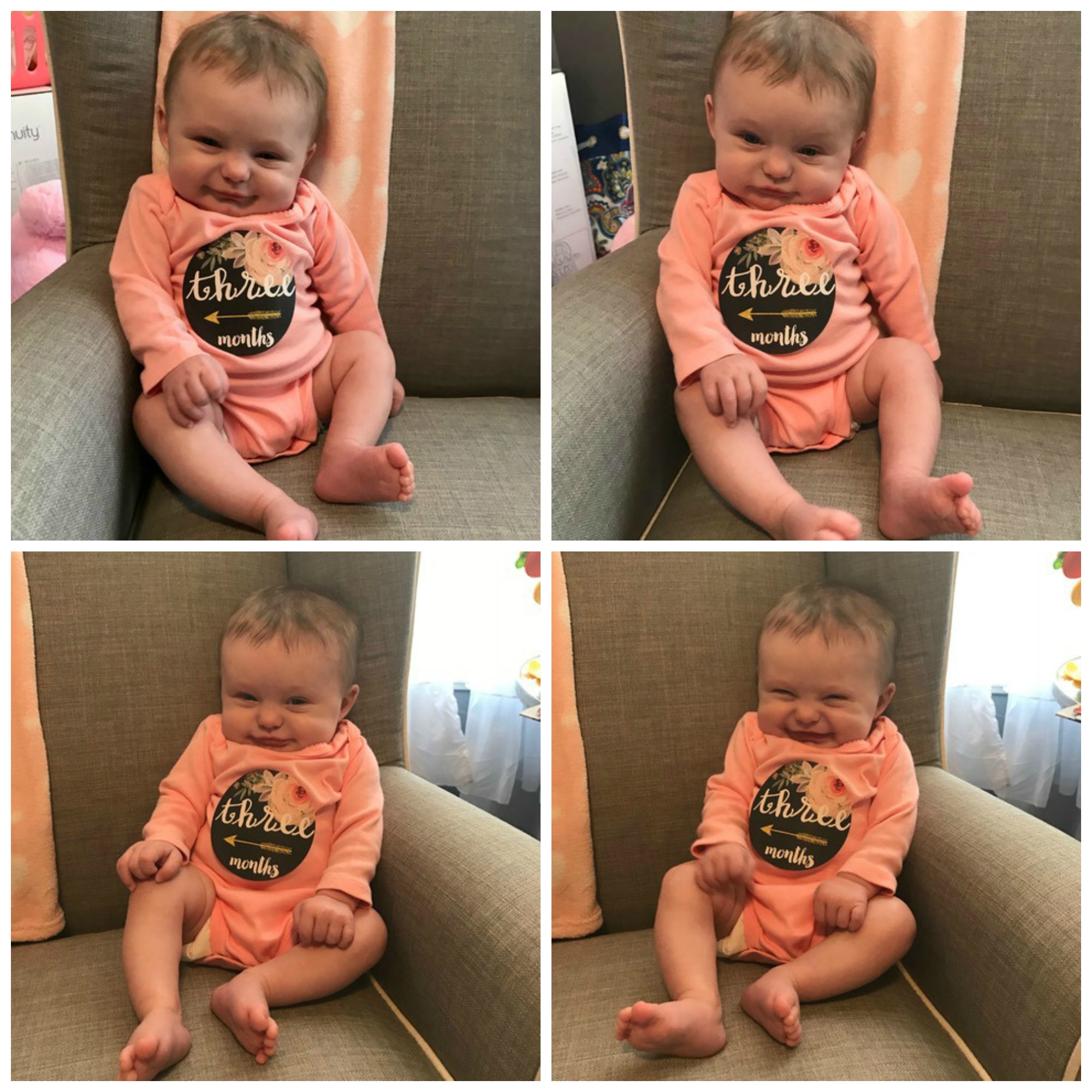 Nicknames: Little Z, Zoe Bear, Z, Cheeks, Kiddo
Loves: Smiling, chewing/sucking on hands and fingers, grabbing every two that you can fit your hands around, pulling mommy's hair, laying on your activity mat, hanging out in your bouncer (your still too small for it, I sit there with you and have a blanket propped up behind you), car rides, bouncing on your memom's lap, playing airplane.
Hates: Tummy time and naps. You have been fighting naps like crazy!! And I am not sure why you hate tummy time so much, because you are so good at holding your head up.
Milestones: You giggled for the first time this month!!! You also squealed in delight and haven't stopped. You hate tummy time so much, you rolled over from your belly to your back on Thursday, March 2nd on your activity mat. You rolled from your back to your belly on Monday, March 6th in your crib.
Clothing: You wear mostly 3-month clothing. You still have some things that are 0-3 months, but they are getting to be too short on you. You are still in a size 1 diaper.
Feeding: You take 4-6 ounces every 2-3 awake hours. You have been an awesome night sleeper!!! You usually go down for bed between 8-9 pm and wake up between 6-7 am.
Looks: Whenever people try to figure out who you look like, I tell them you look like Zoe!! Your eyes are a light blue and your hair has gotten a little lighter again this month.
Things I want to remember from this month…
How much you love watching me sing and dance to The Itsy Bitsy Spider.
Every time I look at you, you are either smiling…or your fingers/hands are in your mouth!
The way your face lights up when we play pat-a-cake with Curious George.
The way you pucker your lips when you sleep.
How you close your eyes and giggle when I pull your clothes off over your head.
The way you dramatically push your bottle away when you're done with it or angry that it is empty.
How you shrug your shoulders when you talk and smile. I do that too!
The way you raise your eyebrows at me.
When you eat you sometimes reach up and hold my face or rub my cheek with your hand.
All of the faces you make. I always say the many faces of Zoe.
Three Month Outtakes – Nothing makes me laugh more than this little girl and her huge personality!!! I told her to smile and I got this….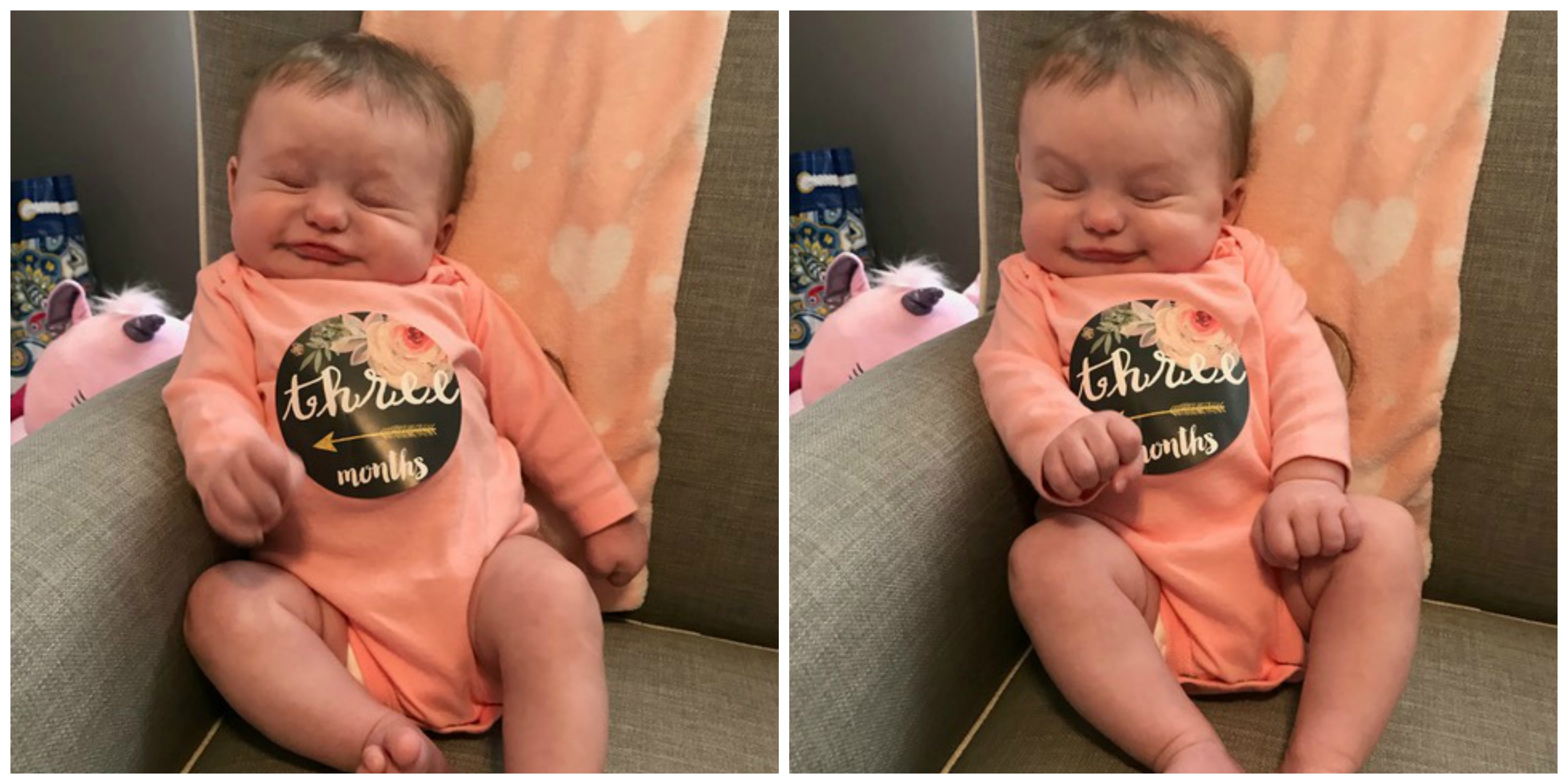 I love seeing her over the last three months side by side!!!