I think it is time for another edition of Sh!t Chris Says!!!!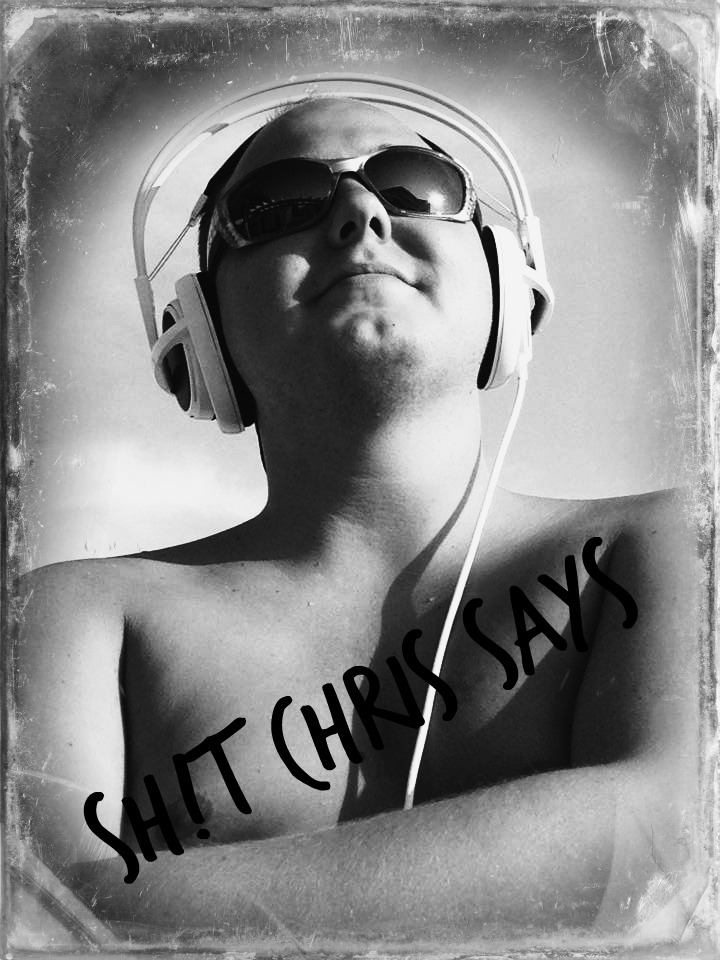 –I played the Ariana Grande song "Problems" for Chris in the car one morning because he hadn't heard it yet and I thought he would like it because he likes Iggy. He responds with:"Is this subliminal messaging? Are you trying to tell me something?" right after she sings "One less problem without ya."
–Olivia runs into our room and under the bed. I am pleading with her and asking her to come out. Chris says, "The only thing to get her out is bells. She doesn't understand English, that's probably her worst flaw."
–We are driving home with a pizza from Fox's. Chris says, "I am going to murder that pizza with my mouth!"
–We are driving through a shady spot in town. I see a cop ahead and let Chris know. He responds with, "Good eye, but the cops aren't going to get you for speeding through here. In fact, they probably encourage it."
–We are at World of Beer and Chris orders another beer. I look at him and he says, "I drink all this beer to save the children. Less bottles out there are less for them to consume."
And there you have it folks. That is the shit that Chris says. You can see even more of what he says now that he has his own blog.