I think we are all ready for another edition of Sh!t Chris Says!!! I told him that if he ever wants to take over my blog for a day and share some of the shit I say, he is more than welcome to. I don't know if this is a good thing or bad thing. Or if he will ever do it. But I put it out there. You guys read what I have to say all the time, but he may have a different spin on things. Who knows.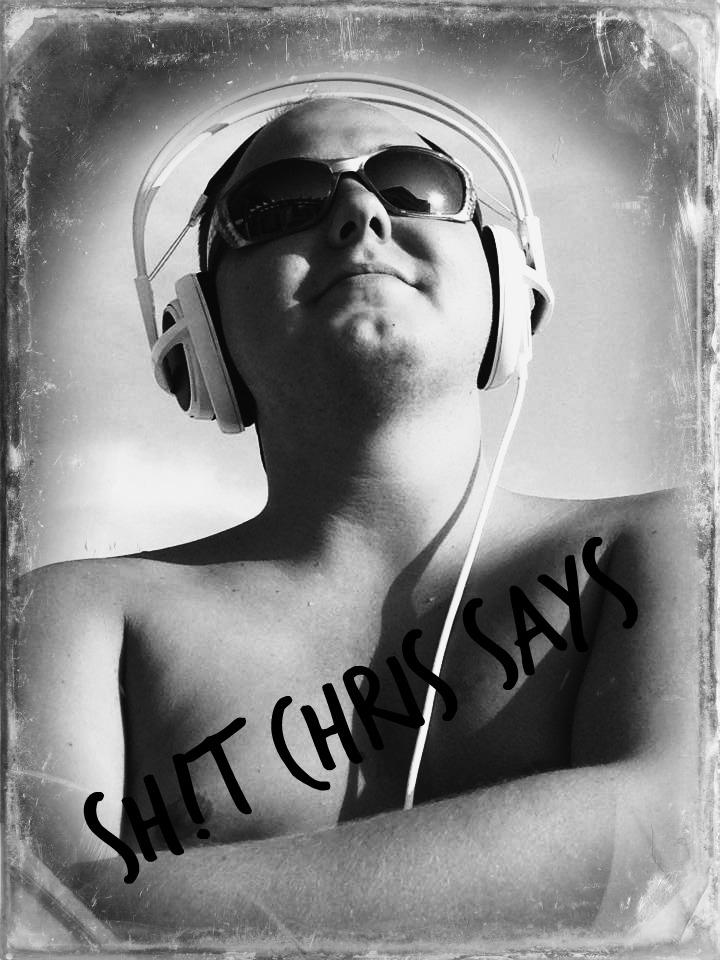 –We are watching an episode of One Tree Hill where the power goes out and Brooke is frantically looking for a flashlight.
Chris: "Don't worry, they fix this problem in the future and come out with the iPhone."
–Chris says something and I didn't hear him. He then says very seriously, and loudly "I am wearing a Mac hat!!!" I look over and Mac is sitting above his head on the pillow. These two…never a dull moment.
I title this photo "Mac Hat"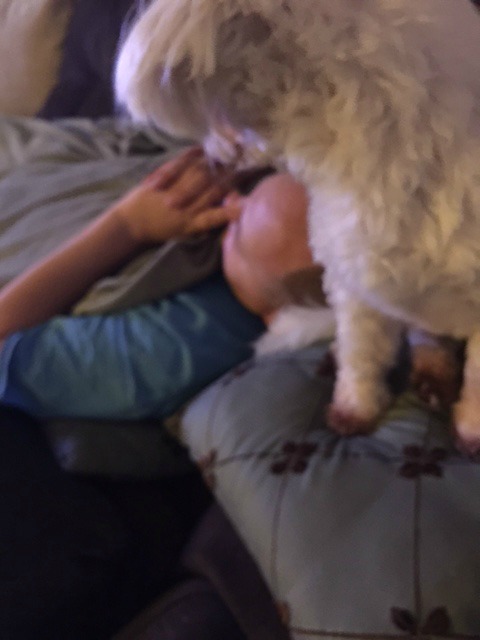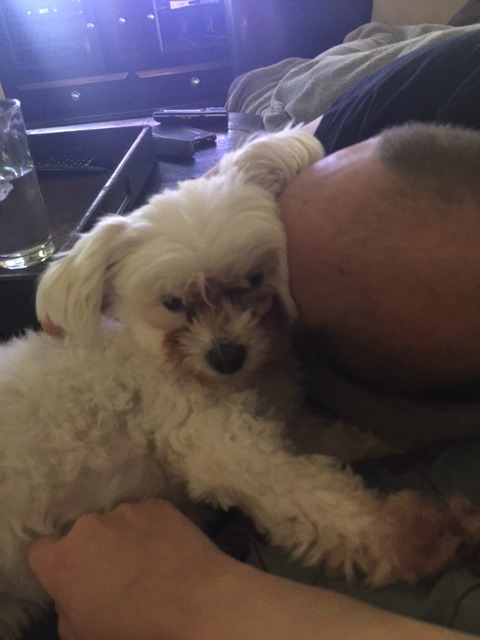 –When I got home from work one evening, a package had arrived with a few dresses I ordered to try on for my baby shower. I went back to the bathroom and put one on and came out to the living room and asked Chris what he thought about it and if it would be ok for my shower.
Chris: "It looks good, I like it. But why did you put a dress on to cook dinner?"
I glared at him and he starts laughing. Let me get right on that….
–We are watching the debate in the living room and I have been having to sit in the recliner lately for my back instead of sharing the couch with Chris. Chris starts laughing at a picture on his phone and he starts to make like he is going to get up and show me and then says..
"I am just going to send you the picture."
A minute later I get a text on my phone. From Chris on the couch. Five feet away from me.
–We are watching Grey's Anatomy and there is a baby on.
Me: We are going to have a little nugget soon!!!
Chris: Yeah, after we go on Maury.
Me: ???
Chris: We don't know that it's mine.