Wow, Monday sure does roll around mighty quick! This weekend was jam packed with nesting, purging, cleaning, family time and baby fun! I walked in the nursery this morning and looked at the stacks of baby stuff that we now have everywhere just to make sure this weekend wasn't just a dream.
Since I was working from home on Friday, I stayed up a little later on Thursday evening to start purging some things and then instead of having to get ready and drive to work Friday morning, I purged some more and cleaned instead! I got rid of TONS of clothes. I would say probably 40 pieces? I also went through the ridiculous amount of cookbooks I have and got rid of a huge stack of the ones I never touch. Then I was super productive with work since I didn't have to listen to people in cubes around me. This guy was a great assistant.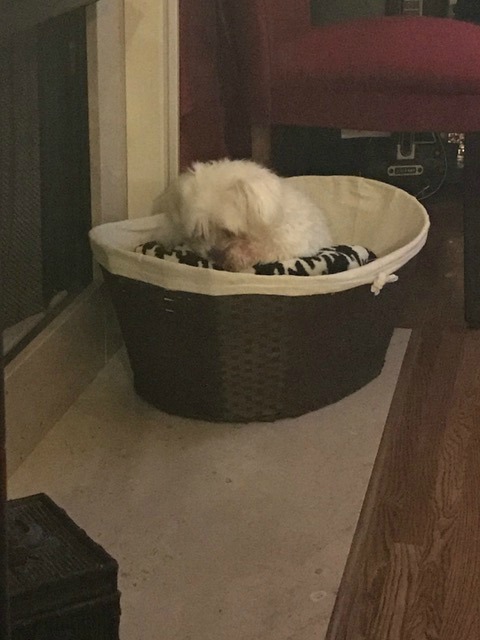 A tisket, a tasket, a Mac in a basket! He randomly crawls in there from time time. So sweet.
I read an entire book between Friday night and Saturday morning, and then Chris and I headed to the store to get our grocery shopping knocked out. We came back and watched the Alabama vs Tennessee game (ROLL TIDE!!!) until it was time for me to head out to meet up with my mom and sister for dinner. To my surprise, my godmother (my mom's best friend) flew all the way down here from Pennsylvania for my shower this weekend and surprised me at dinner Saturday night! After dinner, we shopped around Trussville just to get some extra time together. What an awesome surprise!!!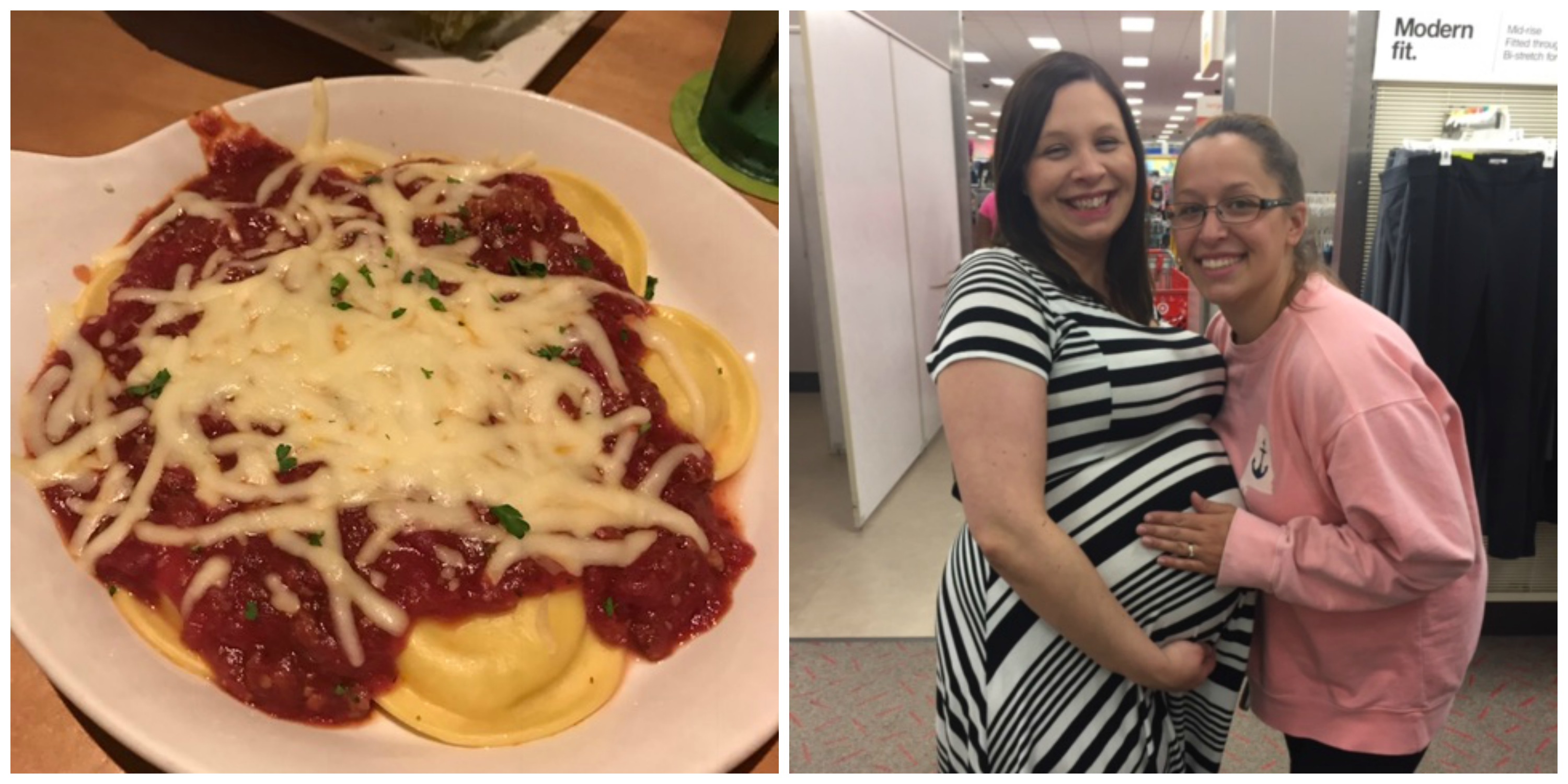 Sunday was baby shower day!!!! My sister and sister-in-law hosted the shower at my SIL's house. They did such an amazing job on the decorations and all the food!!! Most of the decor was multi-purposed items for the nursery that I will get to see daily and a great reminder of this special day. My sister made ham salad sandwiches (my favorite) and my godmother had shipped down my favorite chips that you can only find up north AND smiley cookies from Eat n Park!!!! (A staple in the area I am from.) Not to mention the beautiful gold foil sprinkled cupcakes and all the other amazing food they had spread out.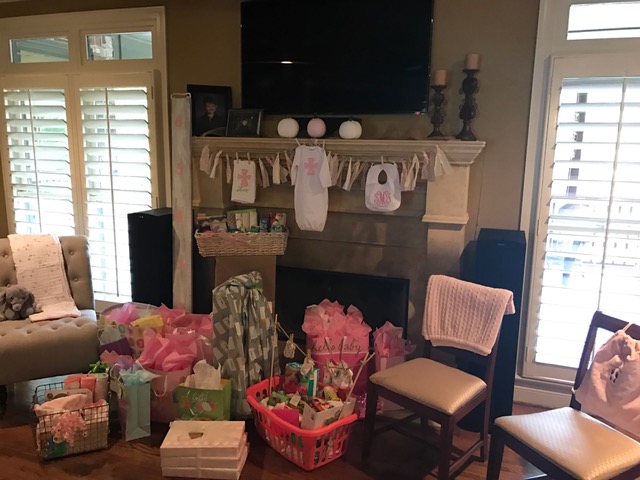 My sister-in-law made the ribbon banner that I am going to hang above the crib!!! She also had white and pink painted pumpkins all over and they were so sweet.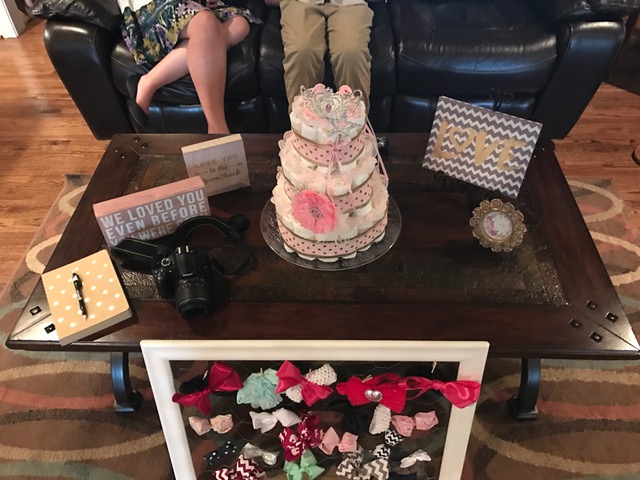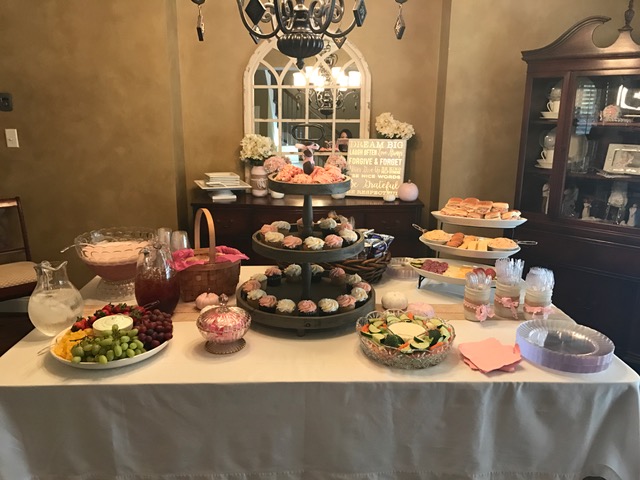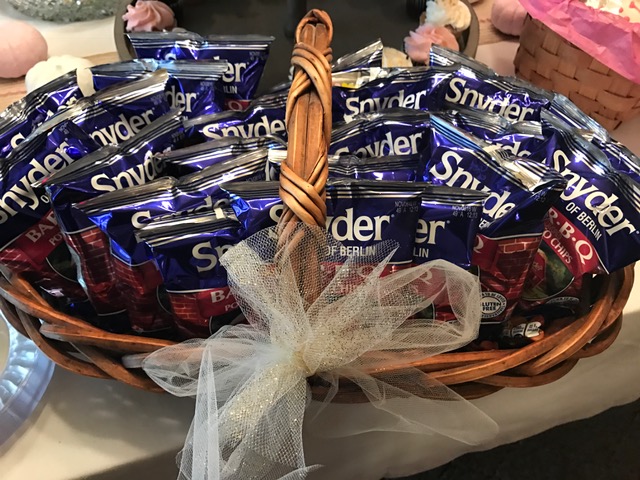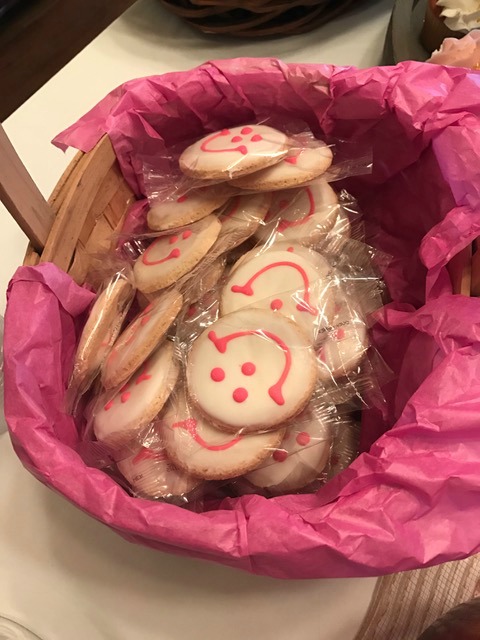 I am so blessed with amazing family and friends that are already so in love with Baby because they sure did spoil us with a lot of stuff!!! Baby girl will not be without blankets, towels, essentials and LOTS of clothes. I had such a great time just getting to hang out with everyone.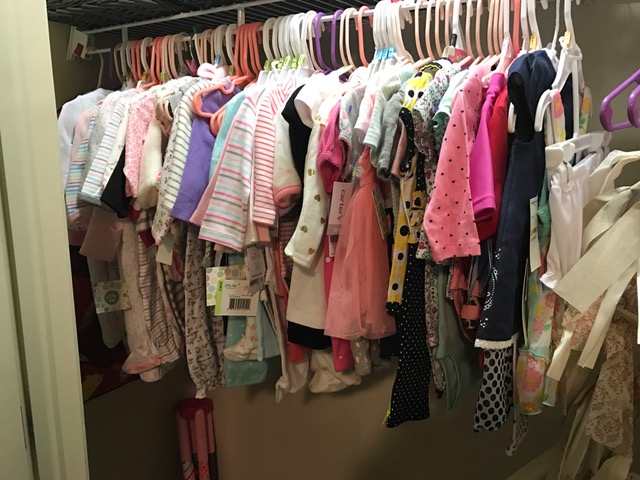 My sister made this ribbon holder, height ruler and this cute little elephant print with the guests names.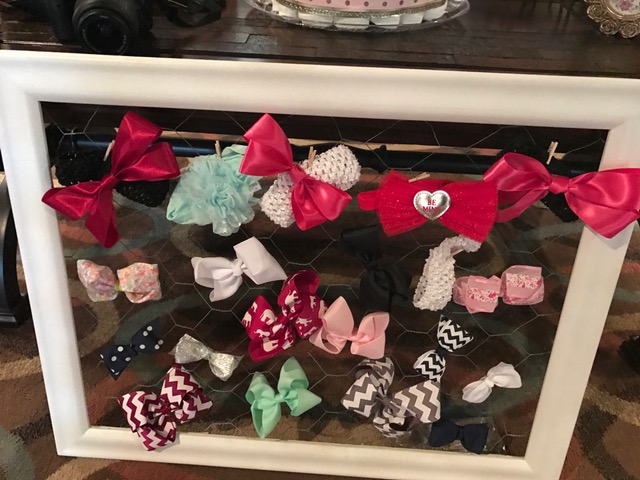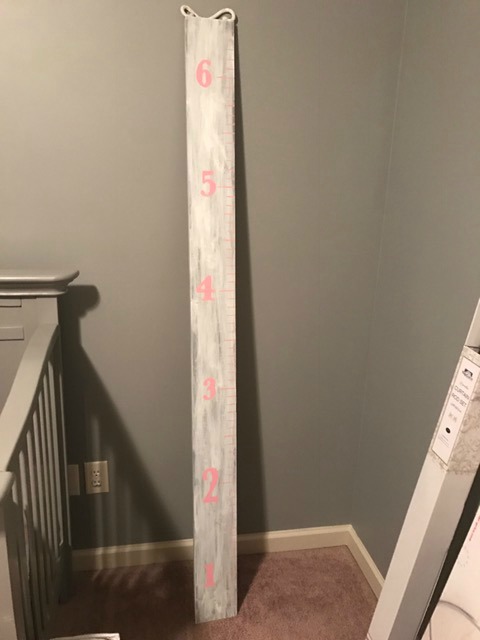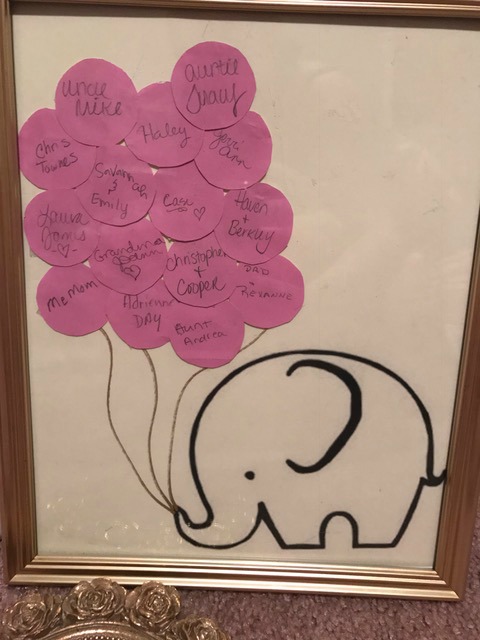 My godmother made the beautiful diaper cake that I don't want to dismantle because it is so pretty!!!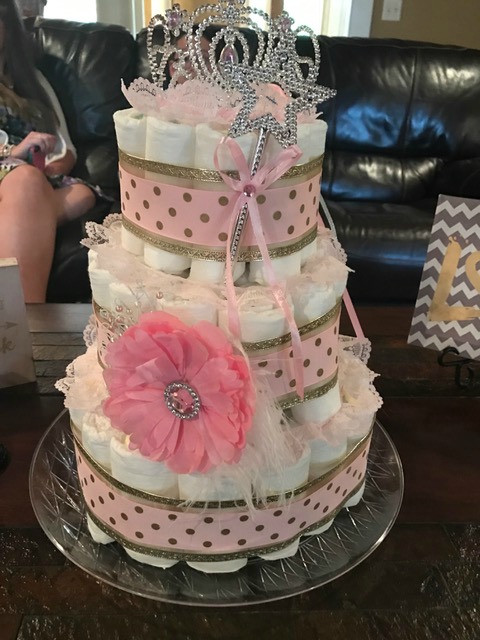 My mom crocheted this beautiful hat and blanket!!!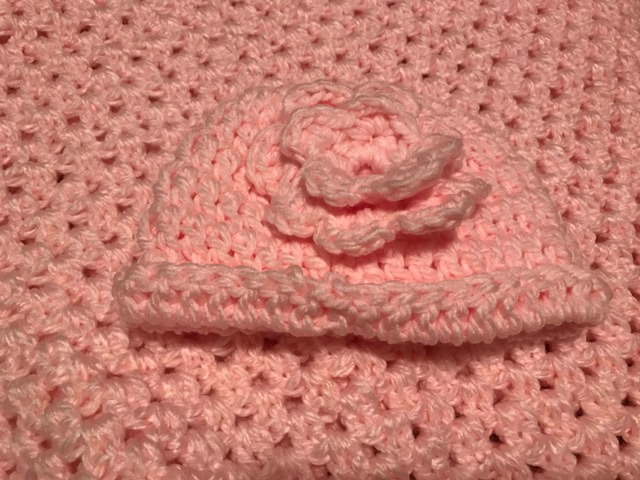 Laura put together this pinterest worthy basket of goodies. How cute are those socks?!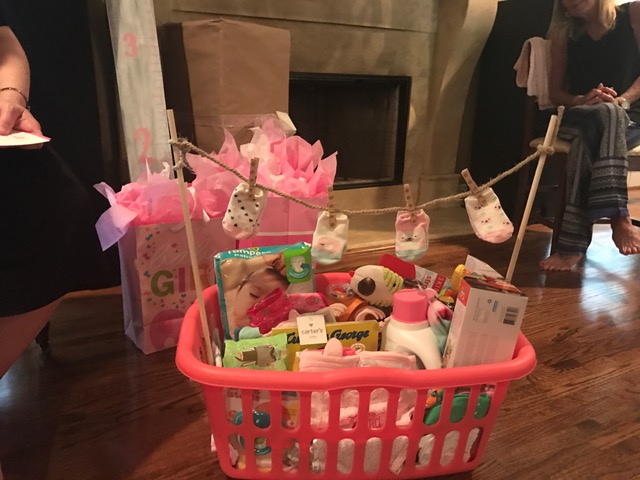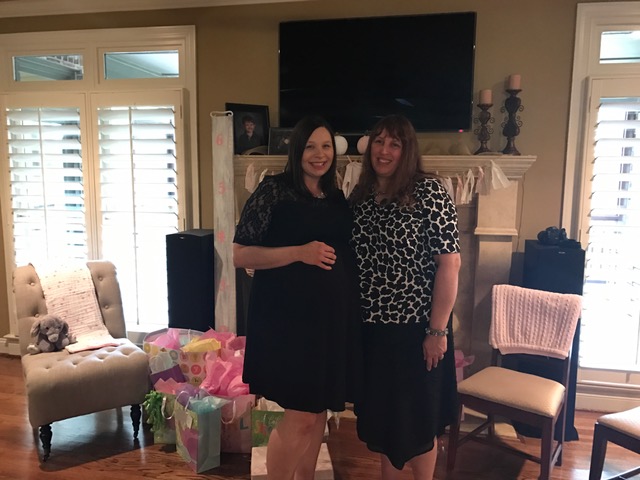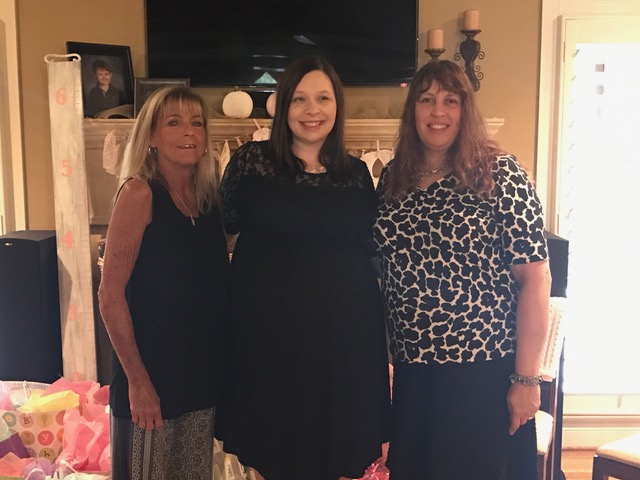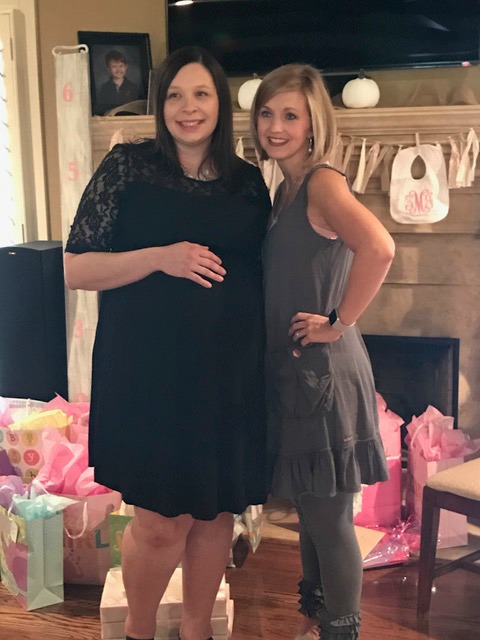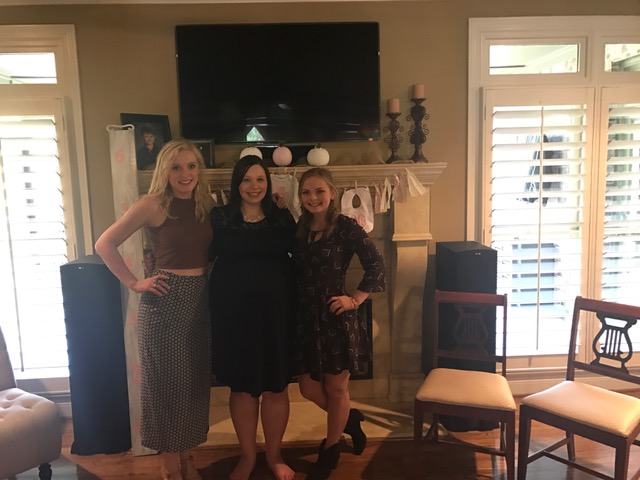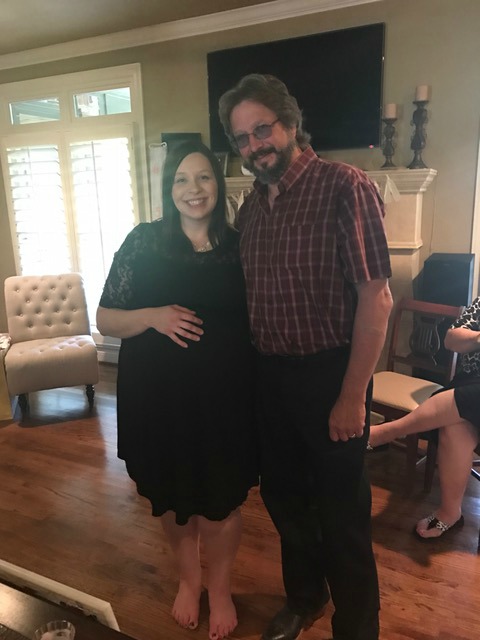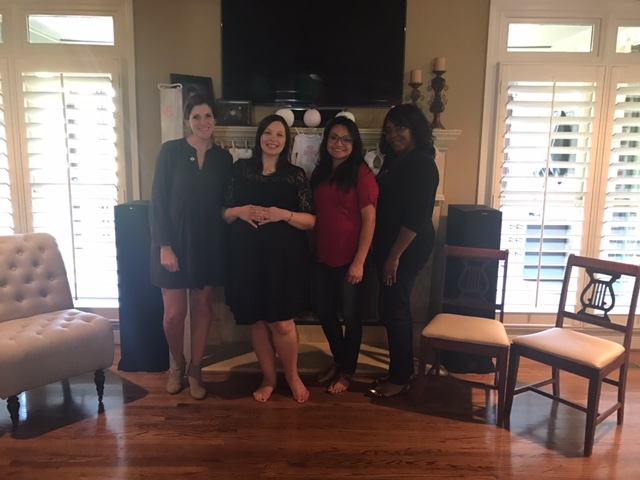 Again, words can't express how thankful and blessed I feel to be surrounded with such amazing people. I had a wonderful time at my shower, and I hope everyone else did too.
My sister, mom and Casi came back to my house after the shower to help unload all the goodies. My sister hung around and was the one who hung up all her clothes and filled the laundry basket with all the towels and blankets I need to wash. It was fun sitting in there and going through everything again.
And just like that, the weekend was over and I was exhausted! Chris and I settled in for some Chicago PD and Grey's Anatomy before passing out on the couch. I hope you all had a fabulous weekend!!!
Linking up with Biana.