With the holiday season quickly approaching, time is a precious gift. I am always looking for quick and easy snacks throughout the day to keep me from getting hangry and give me the energy to power through work deadlines or Christmas shopping. Sometimes I get bored with the standard protein bar or almonds. Enter Jif Cinnamon Peanut Butter!!!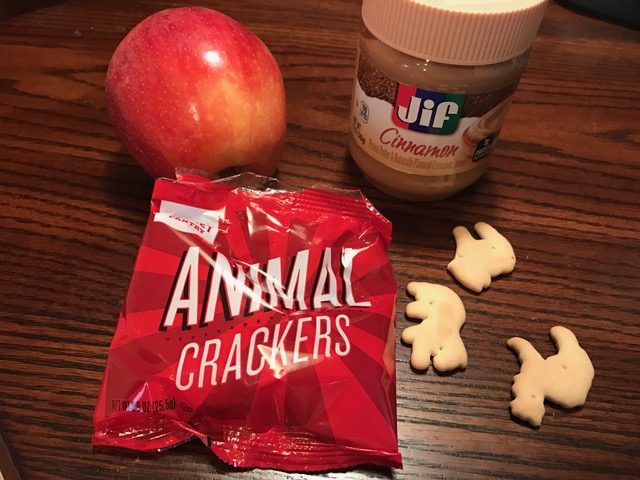 Jif has always been my go-to peanut butter. It was what my mom always bought when I was younger and so it is what I buy for my house now. When I saw that they came out with a cinnamon flavor, I was intrigued! Crowdtap was kind enough to send me a sample jar and I got all excited thinking about the recipe creations I could make with it!
One of my favorite snacks right now is having a 100 calorie bag of animal crackers dipped in the Jif Cinnamon Peanut Butter! So easy and tasty. Two tablespoons of this peanut butter provides 7 grams of protein, making it a satisfying snack.
Another favorite of mine is slicing up an apple and have apple nachos with the Jif Cinnamon Peanut Butter spread around and some toppings like raisins or mini chocolate chips.
Let's not discuss how many times I have found myself opening the jar to just eat a spoonful right out of it either. Just for a comparison, Nutella has 21 grams of sugar in two tablespoons this Jif Cinnamon Peanut Butter only has 6. You can feel better knowing you aren't snacking on something completely filled with sugar!!!
What is one of your favorite quick and easy snack ideas?