I had to buy a bag of  regular (not baby cut) carrots at the grocery store a few weeks ago and I was determined to put them all to use. My sister mentioned that she makes fries with hers and I thought that sounded like a great idea!!!
Now I have to admit, I pulled a little trickery on my husband. If I would have told him we were having carrot fries, he probably would have turned up his nose at them. I have determined over the last six years that carrots aren't his favorite vegetable. He is more of a green beans or potato kind of guy.
I decided to go ahead and make these and wait until he had a few to ask what he thought. This is how the conversation went….
Me: So what do you think of the fries?
Chris: These are really good! You did something different with them, a new seasoning or something?
Me: Close. Instead of using potatoes, I used carrots.
**crickets for a few seconds**
Chris: Carrots?
Me: Yup. They are pretty good, huh?
Chris: I like these better than regular fries! I am calling my mom and telling her you tricked me in to eating some carrots.
And there you have it folks, these carrot fries are husband approved!!!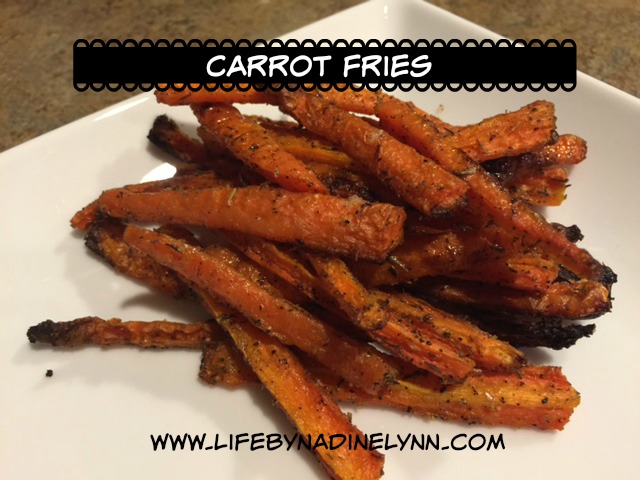 WHAT YOU NEED
10 carrots
1-2 tablespoons of olive oil
pepper, sea salt, garlic powder and thyme
WHAT YOU DO
Cut the carrots into thin strips, about a half inch wide and 3-5 inches long.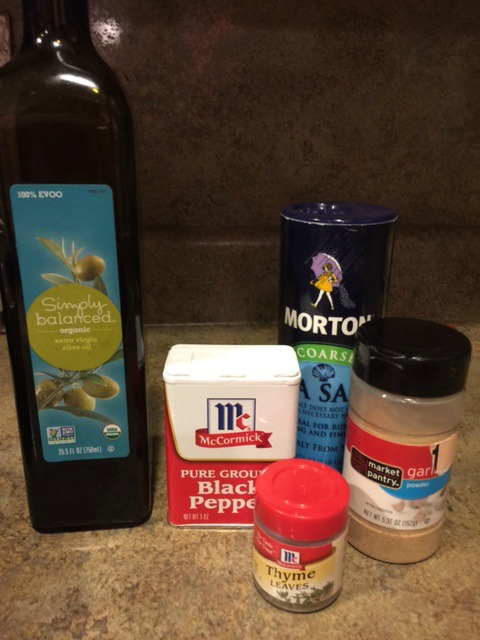 Place carrots in a bowl and drizzle the olive oil. Season with pepper, salt, thyme and garlic powder and mix around until the seasoning and olive oil is distributed evenly on to all the carrots.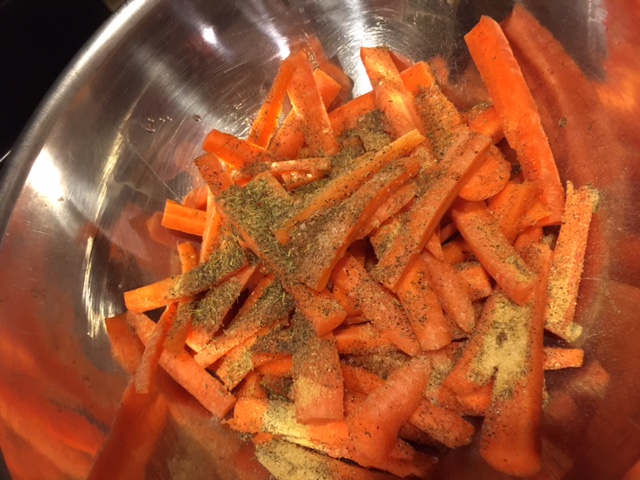 Lay out in a single row on a baking sheet covered with parchment paper.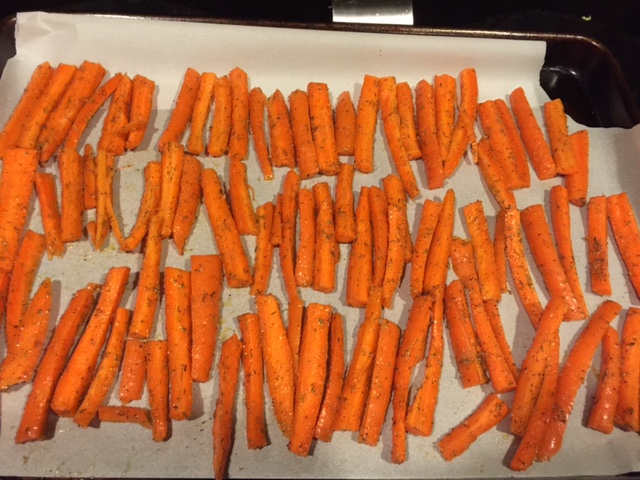 Bake in the oven at 400 degrees for 25-30 minutes. I flipped them half way through so that they cooked evenly.
Enjoy!!!