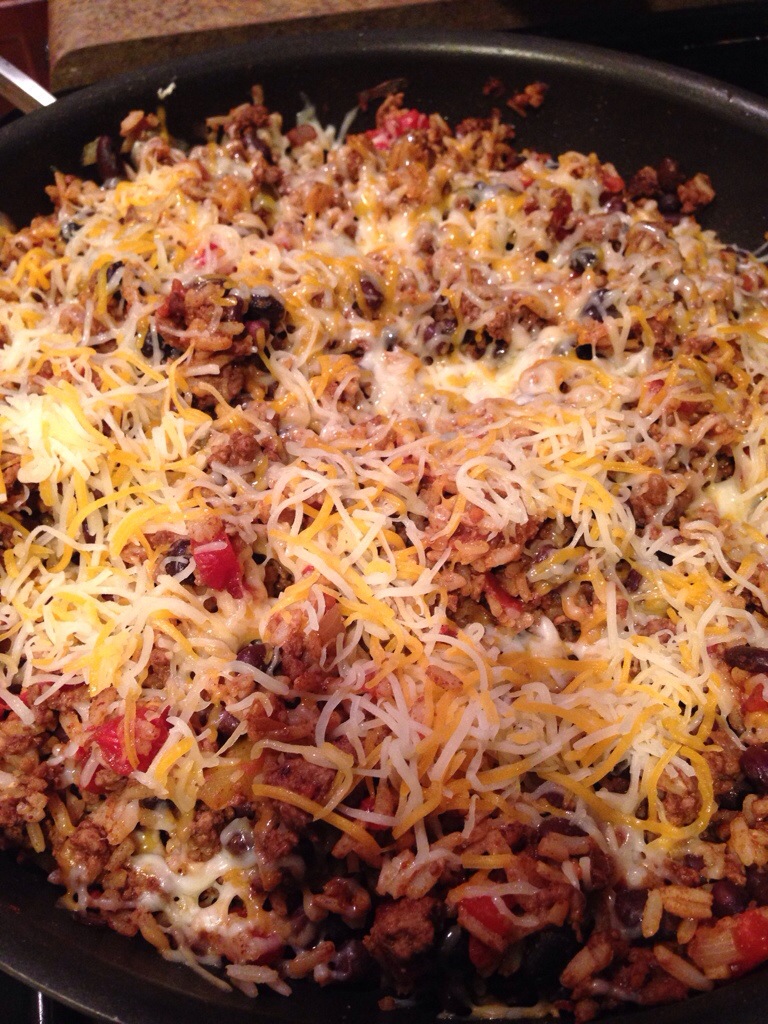 I love Mexican food. I could eat it just about every day and not be tired of it! I am not quite sure how that is, seeing as how most of the time it is the same base ingredients with a different name for the dish! Either way, it is delicious! A little too delicious. I like to find healthier ways to be able to keep it incorporated into weekly meals instead of just the occasional "splurge." Enter: The Mexican Skillet Casserole.
It might sound simple enough, but let me tell you….this meal delivers on the flavor! Chris even said "Wow!" after sampling his first bite. I don't think he has ever said wow to a meal before. So you know this shit is good!
What You Need:
olive oil
4 garlic cloves (I use minced)
1/2 onion, chopped/diced
1 lb extra lean ground beef
2 tablespoons of chili powder (this sounds like a lot, but it really adds flavor!)
1 teaspoon of cumin
1 can of black beans, rinsed and drained
1 can of Rotel
1/2 bag of cheddar cheese or Mexican blend cheese
2 cups of cooked brown rice
What You Do:
-Prepare rice according to package. I prefer Uncle Ben's, as the cook time is much less than most of the store brands. (About 20 minutes)
-Heat the olive oil in a skillet, add the onion and minced garlic and cook for about 3-4 minutes.
-Add the ground beef and brown.
-Stir in your seasonings: chili powder and cumin.
– Add the Rotel, black beans and rice and cook until all blended and heated through. About 4 minutes.
-Sprinkle the top with cheese, cover and leave on low until cheese is melted.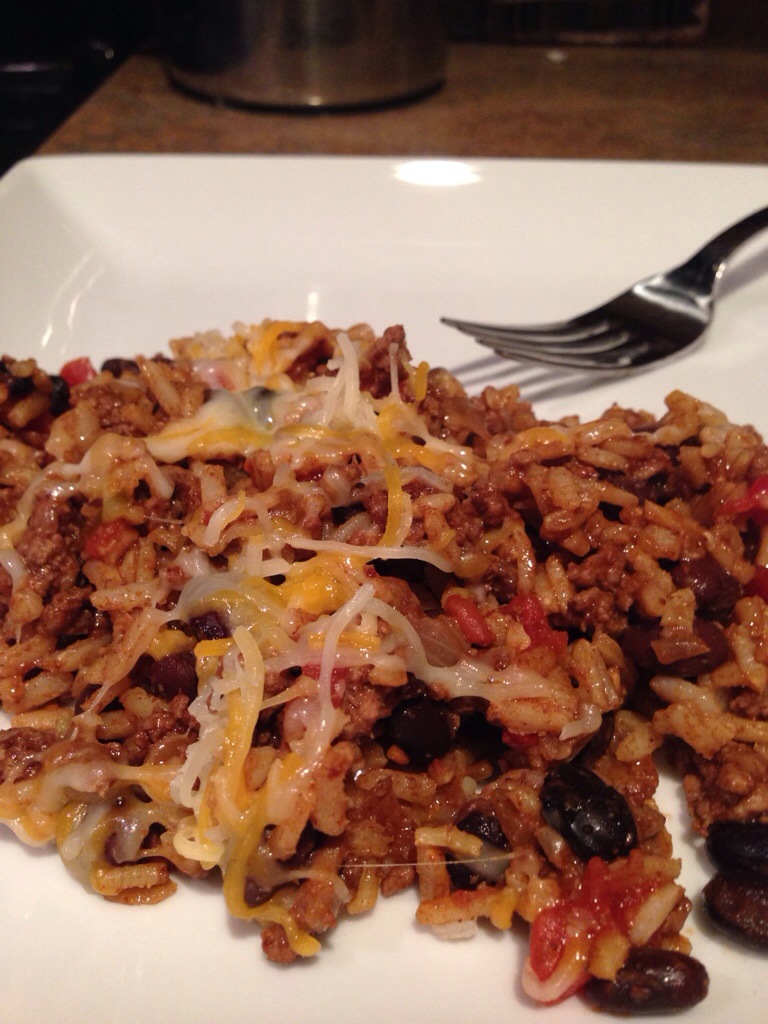 This is delicious re-heated in the same skillet another night!
Menu for the week:
Lunches:
Vegetable soup with elbow wheat noodles, pita bread, hummus and a piece of fruit. (I changed up the soup this week and added lima beans, peas and corn in addition to the carrots, potatoes and onion that I made last week. I also added a beef bullion cube for some additional flavor.)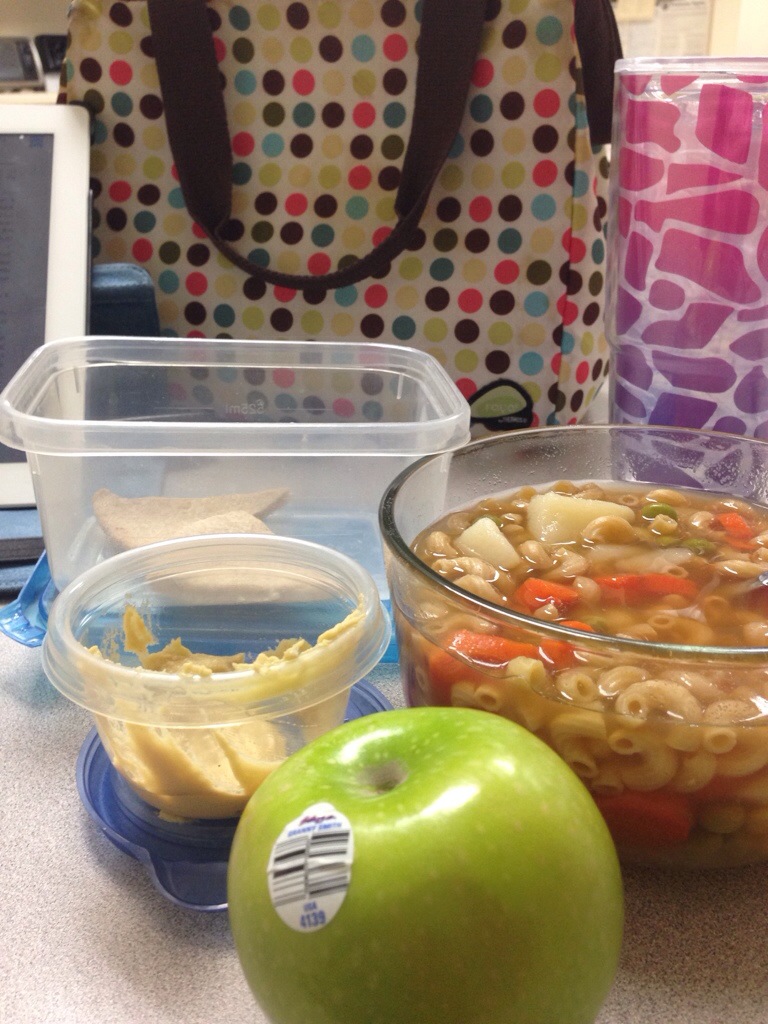 Dinners:
Kung Pao Chicken with Stir Fry Vegetables
Caribbean Jerk Chicken with Green Beans (Basically this is just the Lowry's Caribbean Jerk marinade sauce tossed with some chicken in the crockpot, then some green beans with a some balsamic vinegar, a beef bullion cube and a splash of olive oil.)
What are you cooking up this week?
Linking up with Ashley and Jessica for Taste of Tuesday!