I think by now, we all know that I love some carbs. Specifically pasta. Why do the carbs have to be so good but so bad?! Well I was in the kitchen attempting to make a lighter version of fettuccine alfredo without the heavy cream. I think it turned out pretty good!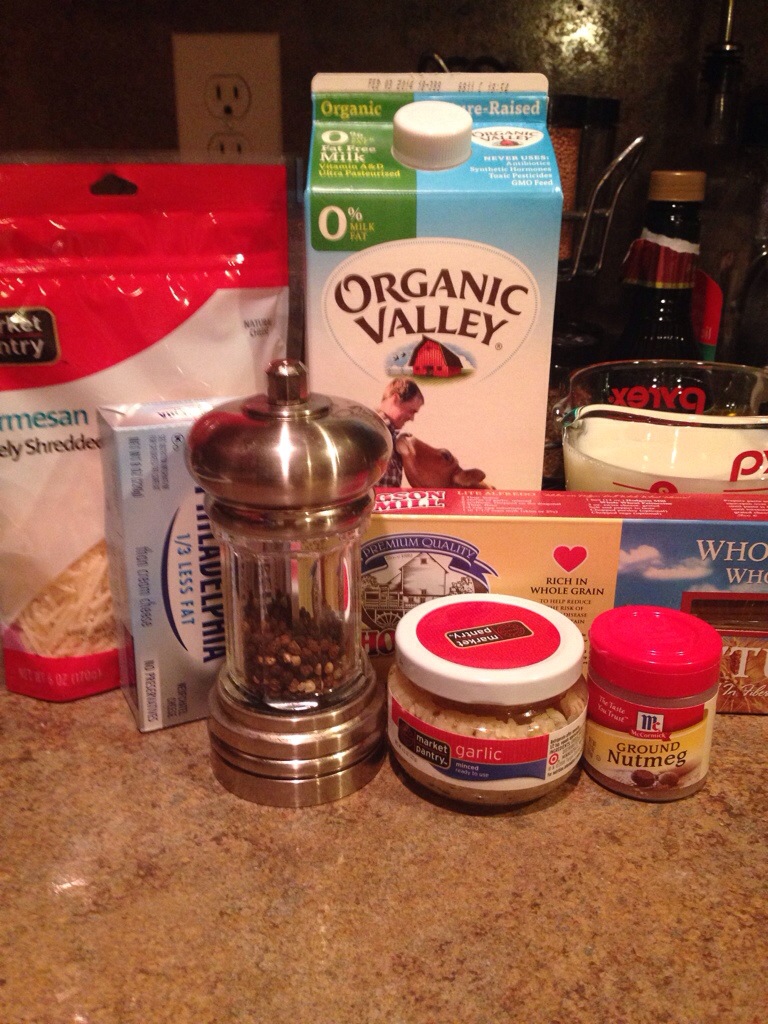 What you need:
whole wheat fettuccine noodles
2 cups of skim milk
2 tablespoons of 1/3 reduced fat cream cheese
2-4 garlic cloves, depending on how garlic-y you like your pasta
pinch of nutmeg to taste
pinch of salt to taste
fresh ground black pepper to taste
freshly shredded parmesan cheese (about 1/2 cup to 3/4 cup)
grated parmesan cheese (about 1-2 tablespoons)
What you do
1. Boil water and cook noodles to package
2. Combine the garlic and milk in a saucepan and stir on low heat the entire time it takes for the water to boil and the noodles to cook. This is about 20 minutes.
3. Right before the noodles are done, add the freshly ground pepper, salt and nutmeg to the milk/garlic mixture.
4. Whisk in the cream cheese, and both types of parmesan cheese.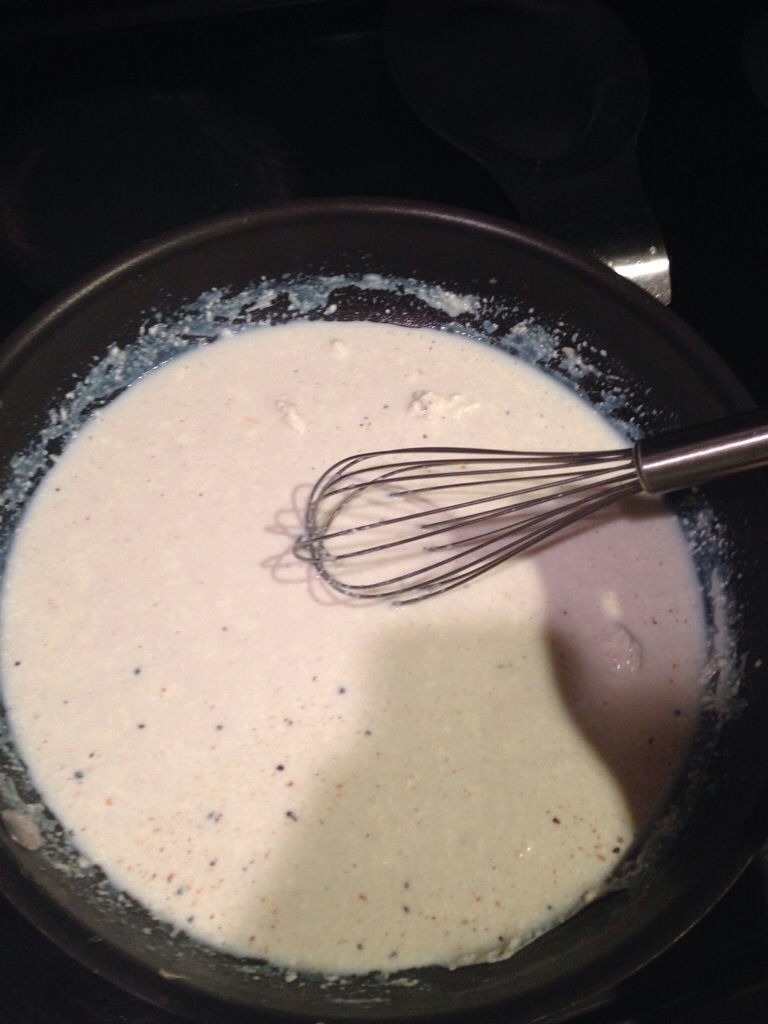 5. Place the fettuccine noodles in a bowl, add the sauce mixture, stir and serve immediately. (Pasta gets cold fast!)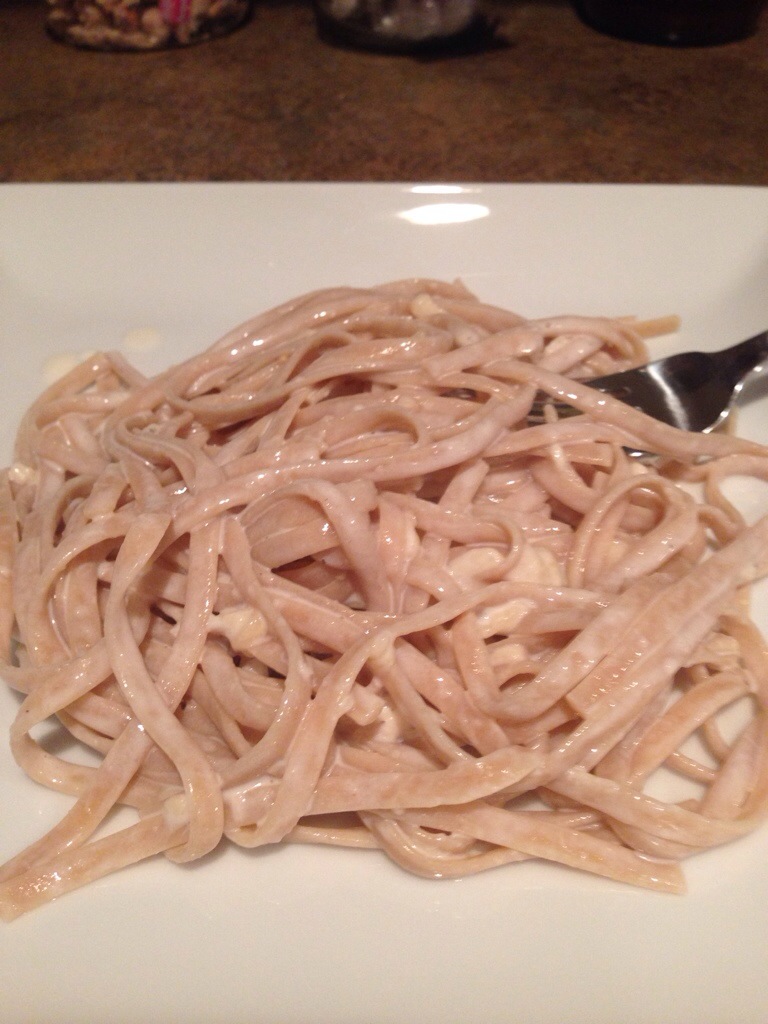 On the menu this week:
Lunch:
Salads, veggies, fruit and natural peanut butter with pretzel crackers
Dinners:
Spicy Healthy Sloppy Joes and Light Potato Salad (recipe to come soon!)
Leftover Healthy Baked Ziti
Fitness Goals:
Focus T25 – Week 1 (Starting over since I had to take a few weeks off.)