So I am feeling a little fabulous this Monday morning. Trust me, I know that fabulous and Monday do not go together. However, I decided that I was going to try to work out this morning because I cant take it anymore…and I did. I didn't die. I didn't even cough the entire work out. Hallelujah! Now, dont get me wrong. It super sucked. I had to do the modified moves almost the entire time because I could barely breath….but I did it! 🙂 That makes for one super happy Nadine.
Anyways, this weekend was interesting! Friday evening, Chris decided to make the switch from an android phone back to an iPhone for work purposes. My husband changes phones more than some people change underwear, so no surprise there. Anywho, he found a great deal on Craigslist for an iPhone 5s 64 GB. We were to meet the dude at the AT&T store over at The Summit to make sure the phone was legit. We were running a few minutes behind and Chris sort of joked that he would by the dude a Patron shot. We exchanged phones and money and Chris did just that…he took random Craigslist dude to Village Tavern for Patron shots. Gotta love random Craigslist people.
Saturday we visited a friend in the hospital, and then hung out with my sister in law and brother in law the rest of the day. We visited a pawn shop, 2nd and Charles, the Galleria and went to dinner at Dixie Fish Company on Hwy 280 in Birmingham.
Dixie Fish Company occupies the old Bahama Breeze location. It was really cool inside.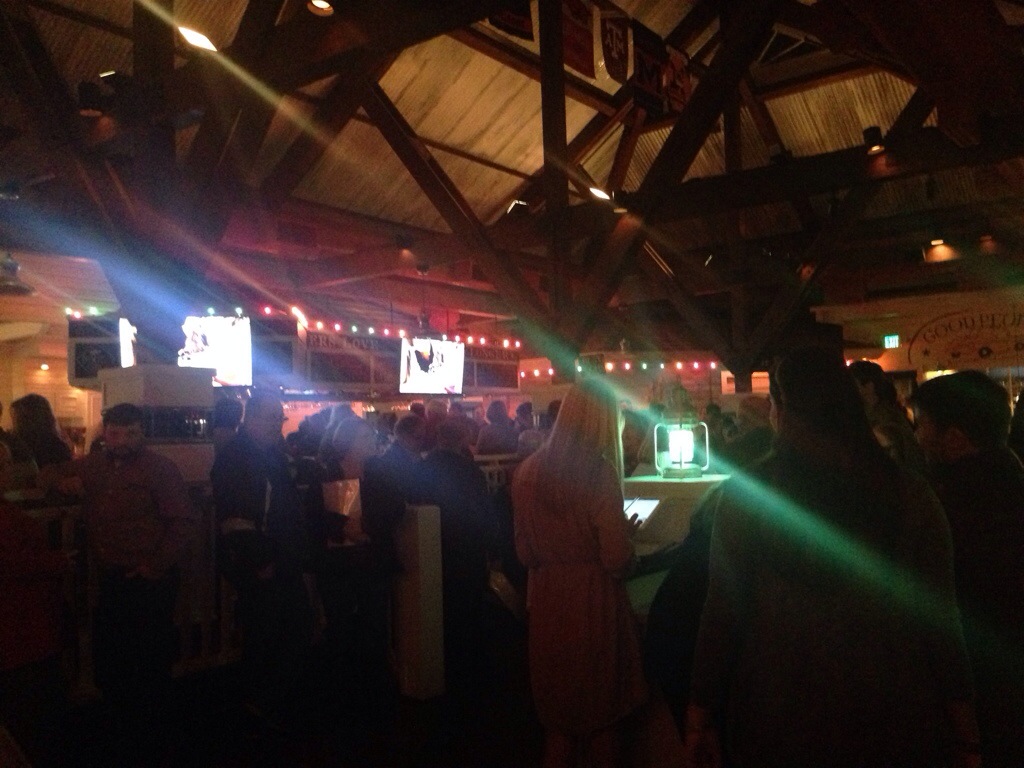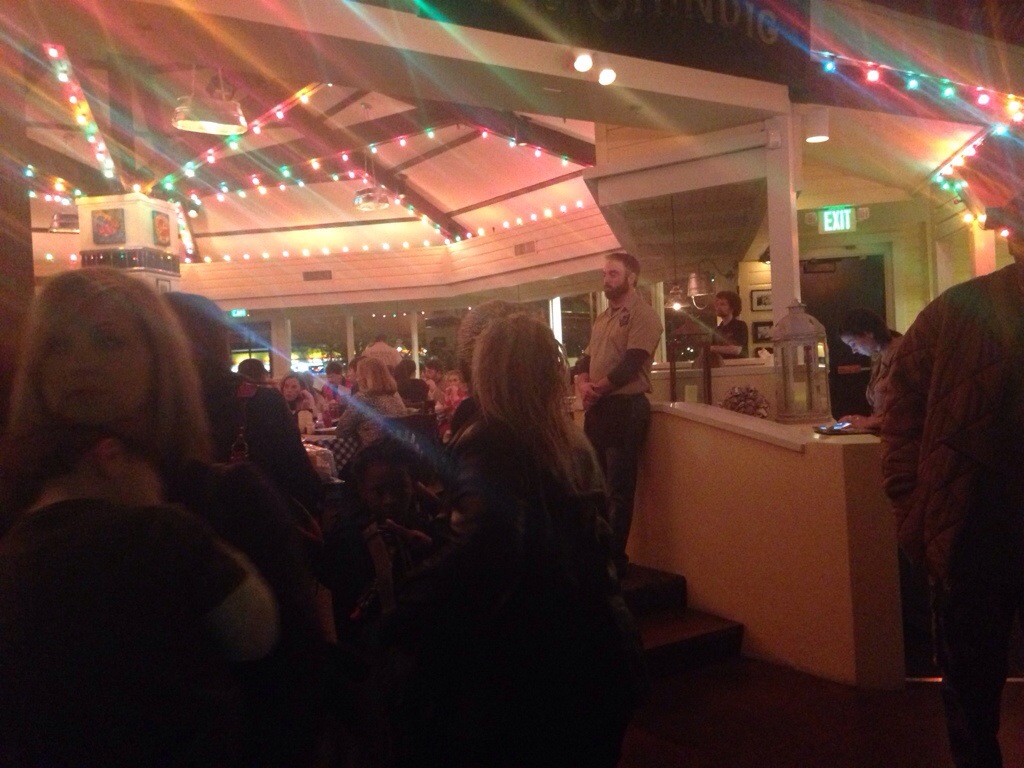 We went between 6-7 on a Saturday, so naturally there was a wait. We ordered some beverages while we waited, I had the 'Nana Puddin' cocktail. It had banana liquor, heavy cream, vodka and something else in it…and was rimmed with nilla wafers! It was delicious!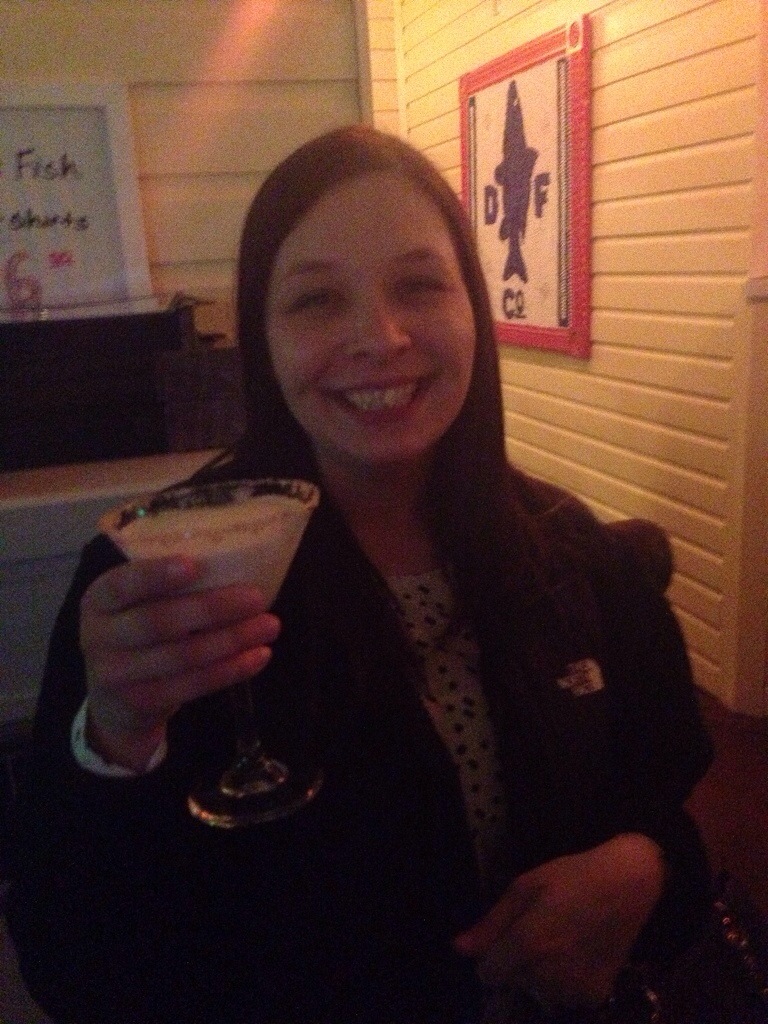 My only complaint about waiting was that there were no areas to sit down. The bar was completely full, and we had our nephew with us so it wouldn't have been appropriate anyways. We had to stand the entire time and there were a TON of people standing and waiting. The wait time seems 10 times longer when you have to stand the whole time. There is plenty of room in that place to put some benches in to for the people who wait.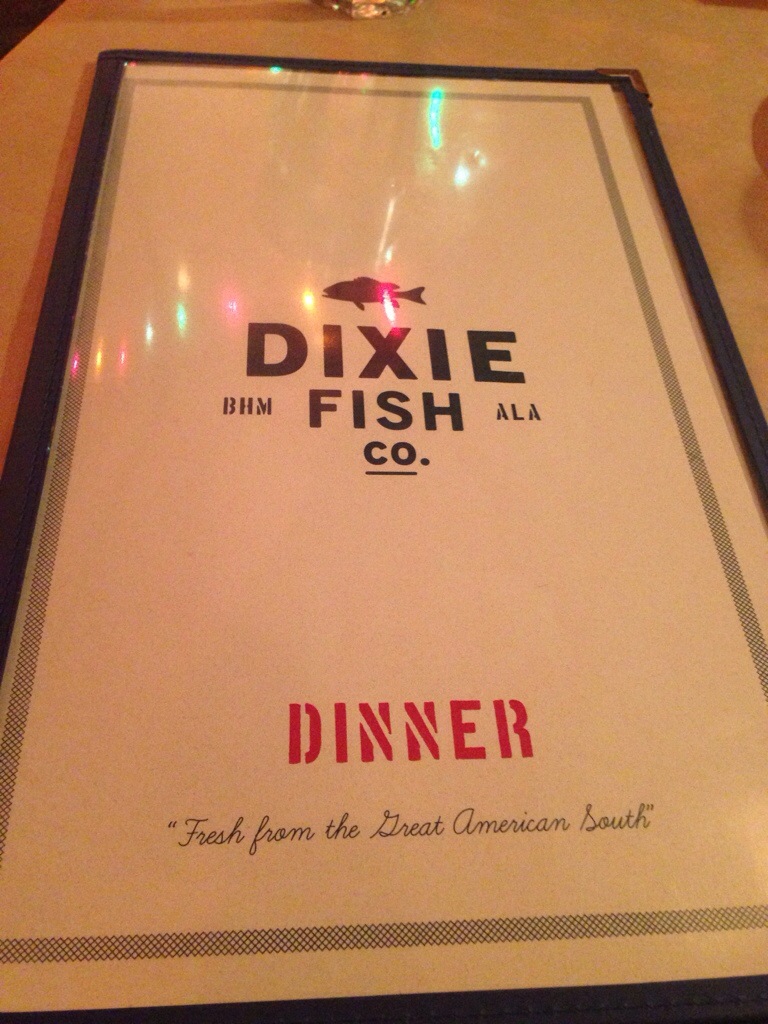 We ordered some appetizers first, we ordered the Bayou La Batre Crab Dip which had Sweet crab claw meat and spinach with mozzarella and cheddar cheese served with tomato basil tortilla chips and the crab claws. The appetizers were amazing and my favorite part of the meal! The tomato basil tortilla chips were homemade and wonderful with the dip! You can never go wrong with crab claws either! I was a bad blogger and forgot to take pictures of the appetizers, mainly because I was so hungry!
For my main meal I ordered the Company Salad which had Bibb lettuce with herb roasted walnuts, grape tomatoes, thinly sliced red onions, and crumbled bleu cheese topped with apple-rosemary vinaigrette. It was an amazing salad! I also ordered the Dixie Chicken stips appetizer (I didn't want the main course version because it was half a chicken and would have been too much for me).  Chris ordered the Dixie Chicken main course, and here it is: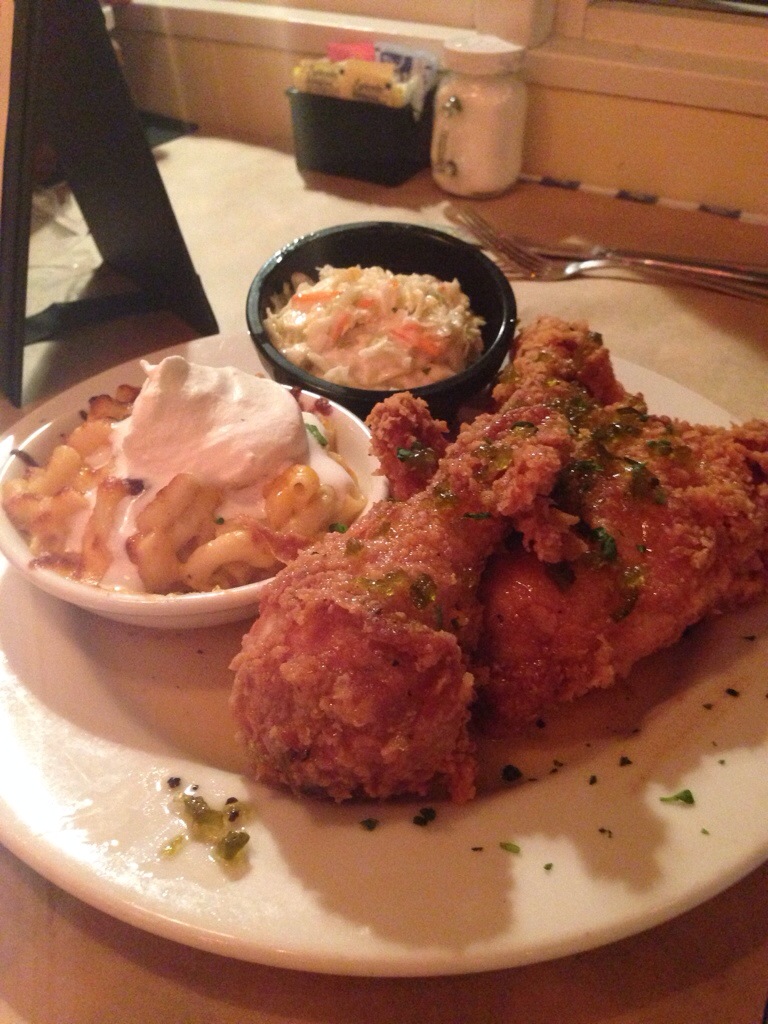 Half a chicken marinated in sweet tea then fried crispy and tossed in house made pepper jelly. Served with gratinéed mac and cheese topped with chilled buttermilk whipped cream and green tomato coleslaw.
My Dixie Chicken appetizer is the same marinade with the pepper jelly. Mine came with regular coleslaw, not the green tomato kind.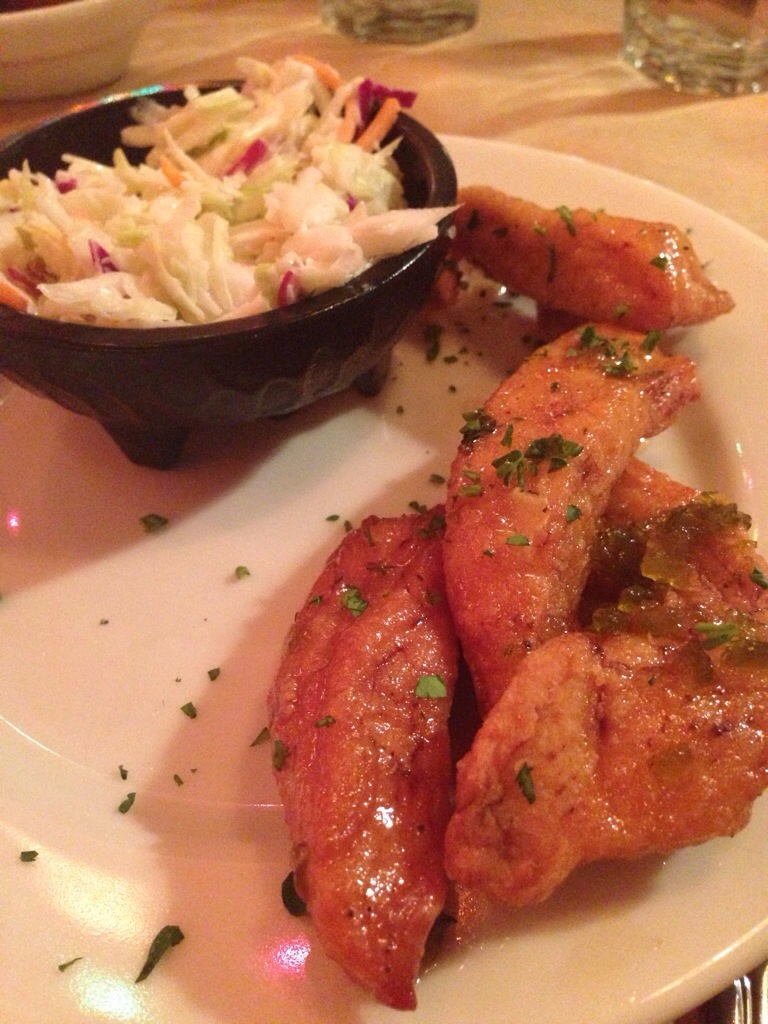 The Company Salad: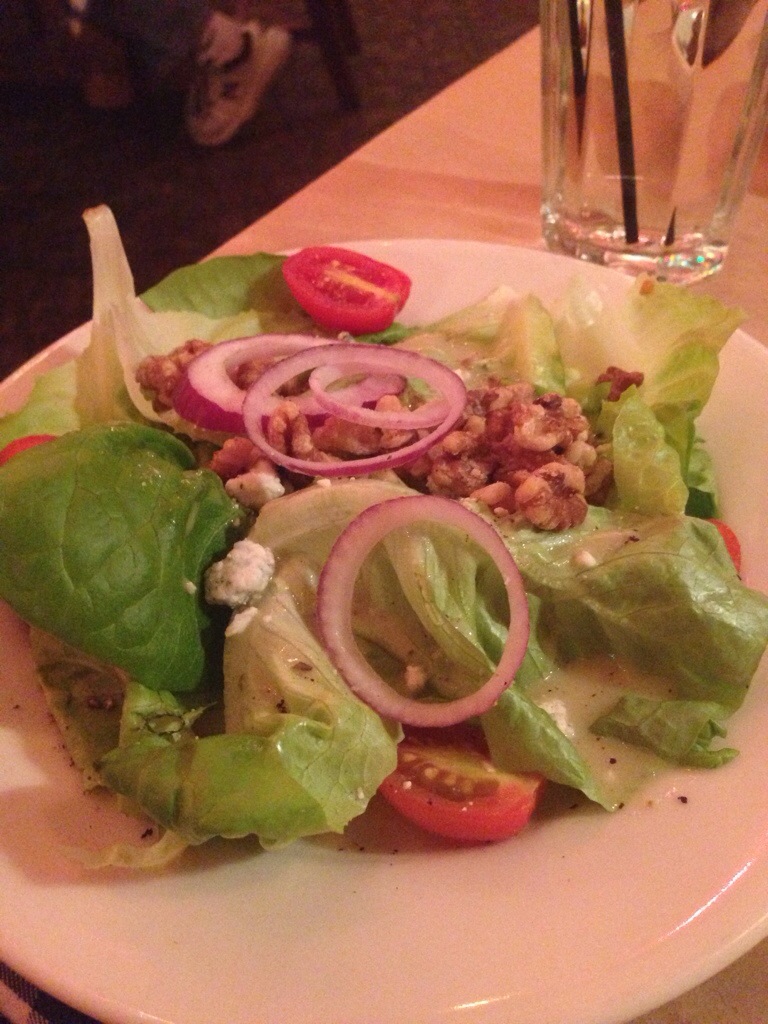 We also ordered a side of hush puppies to share. They were amazing!!!!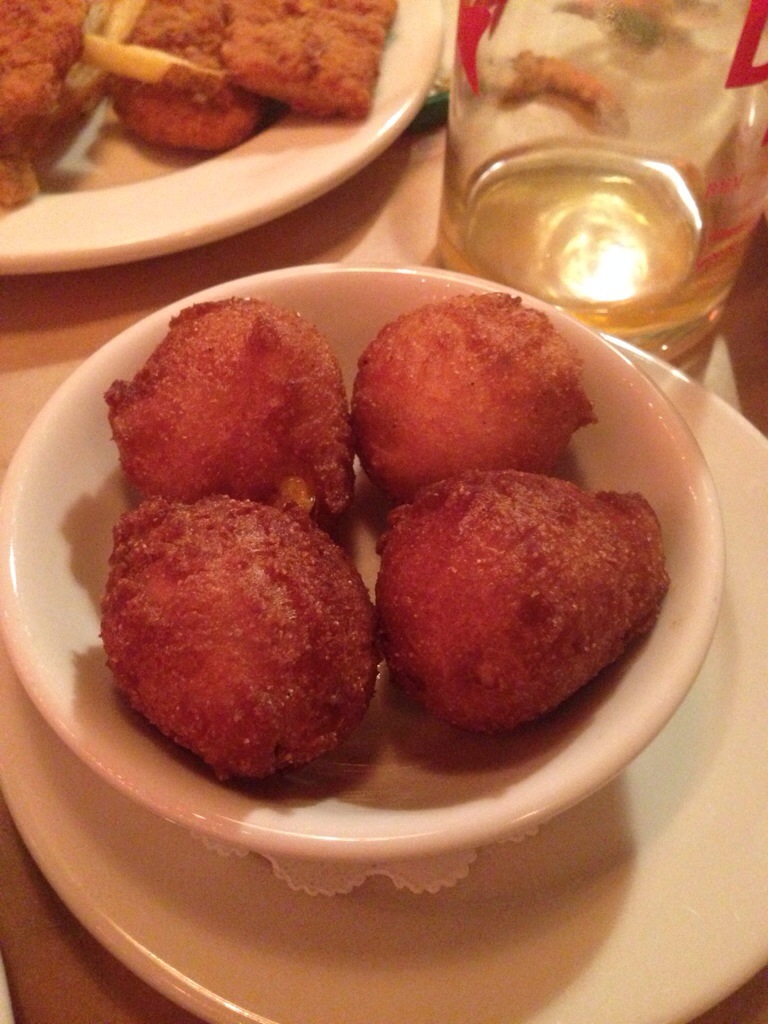 Overall, the food was great, the atmosphere was fun, the cocktails were good and we would probably go back. I might just go back for the appetizers!!! My favorite things were the crab dip and the Company Salad.
I needed some things at Sephora. Like bad! So I made a stop while I was at the Galleria.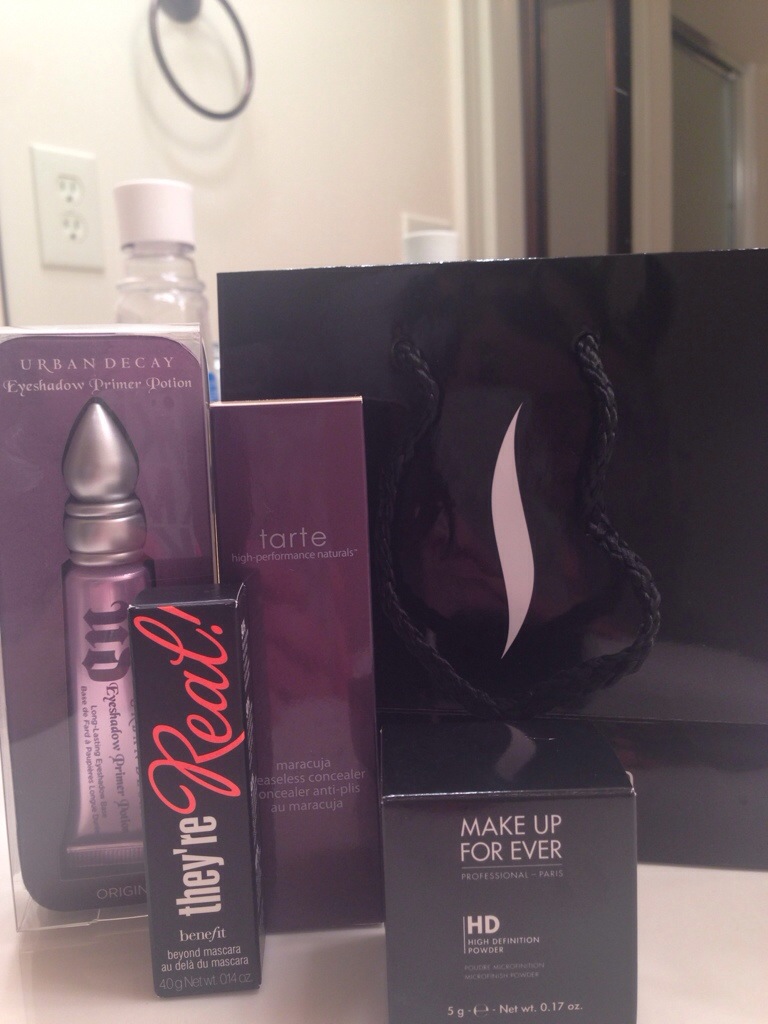 I needed my Urban Decay Eyeshadow Primer and Benefit Their Real Mascara, two of my go two favorites.  I also needed a new concealer and have yet to find one that I just love. I went in there wanting Yves Saint Laurent, something that Stephanie suggested to me, but they dont carry it at that location. The girl suggested the Tarte Maracuja Creaseless concealer and I figure I love the Tarte foundation so why not?! She also suggested that I try a translucent powder to set my make up. She suggested the Laura Mercier kind, but at $35 I didn't want to fork it out when I was getting so much other stuff.  She then suggested the Make Up Forever one because they had a smaller size for $16. That sounded a little easier on the wallet, plus I wasn't even sure I would like it. I will let everyone know what I think about the concealer and translucent powder after I have used it for a few weeks!
We stopped in Hallmark and they had their ornaments for 75% off. We couldn't pass up Snoopy to add to our collection, and this fun beer one!!! It's Santa and beer….do I need to say more?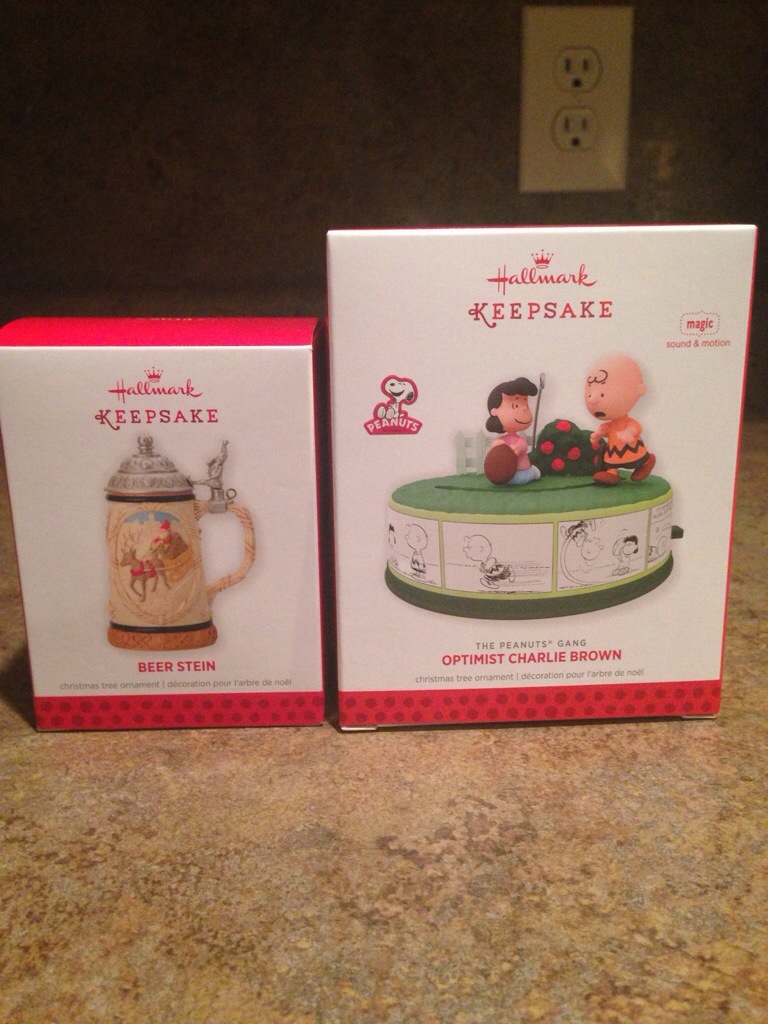 We always have a list of video games to search for while we were out. 2nd and Charles is a great place to get some of the vintage games, as is Zone One. We found Kingdom Hearts for the PS2 which is a harder one to get and I have been wanting to try it for awhile. It has Disney Characters in it, so duh I wanted it! I also read a review on a blog recently for LA Noire and it sounded right up my alley because it is a detective game and I LOVE Law and Order SVU and Grimm so I figured we would like this one! Chris got two games he has been searching for the Vita too.
Sunday I did meal planning and grocery shopping. We had healthy baked ziti for dinner last night and watched the rest of the episodes of Grimm, so now we are caught up with the current season.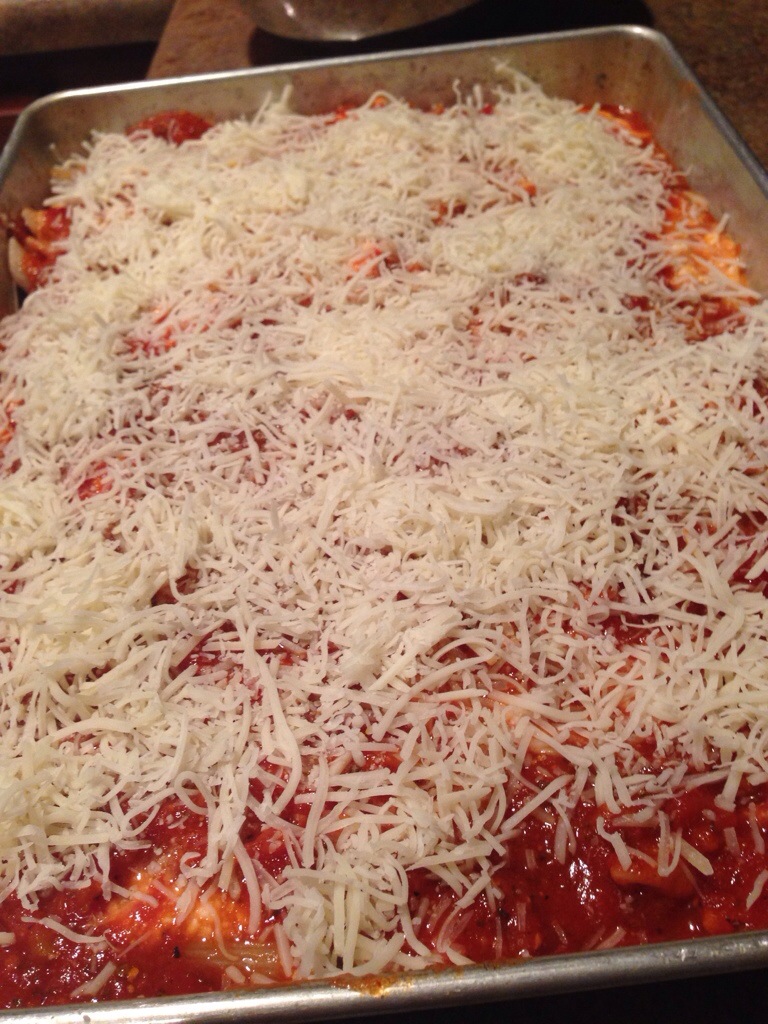 I burned our Flannel Bath and Body Works candle while we were snuggled under blankets last night and it was so cozy! I love the smell this one gives off!