Well, hello there June! You sort of snuck up on us a little bit there didn't you? I hope that everyone had a great weekend! Let's just get right to it, shall we?
Friday – If you remember correctly, my morning started at 4:15am when we decided to go to Walmart and pick up our copy of Mario Kart 8 to ensure a weekend of awesomeness. We got two rounds in before work.
Friday after work I stopped by Target got a few things, then Chris and I headed over to his parents house to celebrate his mom's birthday.
Saturday Morning – My morning started out with some reading and a coffee. Like all mornings should start out!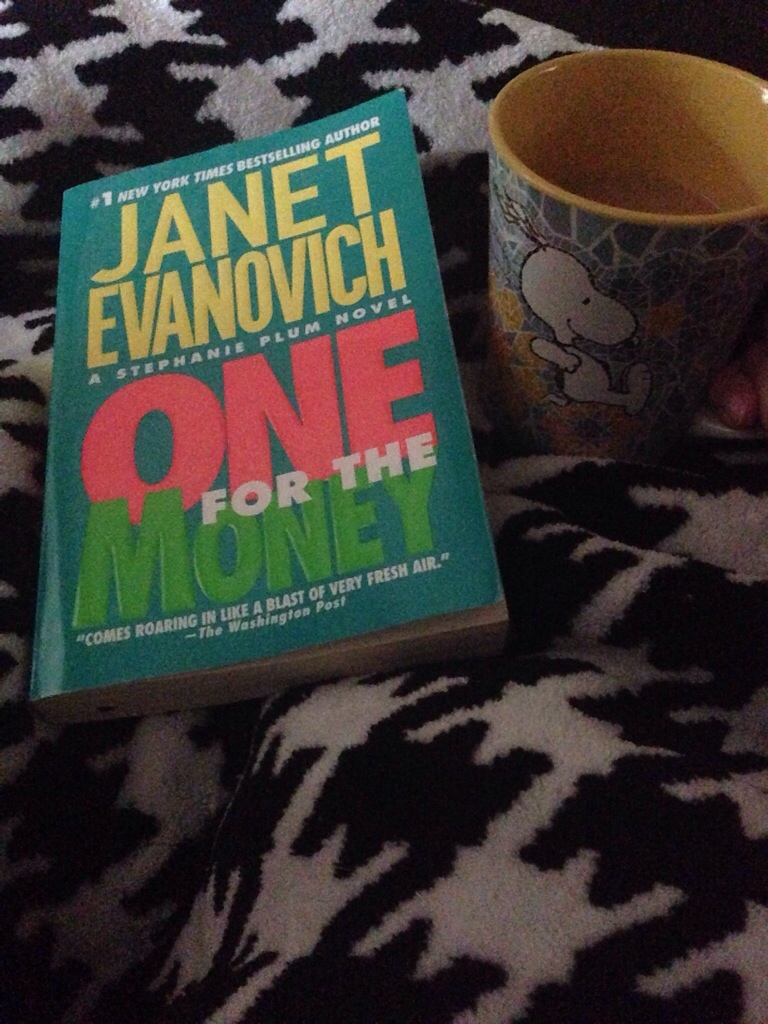 We hung around the house in the morning and I got some laundry done. Drank more coffee. Then it started to rain. Chris fell asleep on the couch, so I did what anyone would do…I played some more Mario Kart! Unlocking three more cups and a few more characters and kart options. YES!
When Chris woke up, we decided to get out of the house for a little bit. We went to Bargain Hunt in Irondale. After there we figured we were already basically in the city, so we headed downtown to World of Beer. They had a reggae band playing out on the patio and changed up their draft list a lot. I tried a new local brew, Cahaba Brewing Company's "Cahaba Kiwi Kolsh." It was light and refreshing. I didn't really taste much kiwi, but still a good one!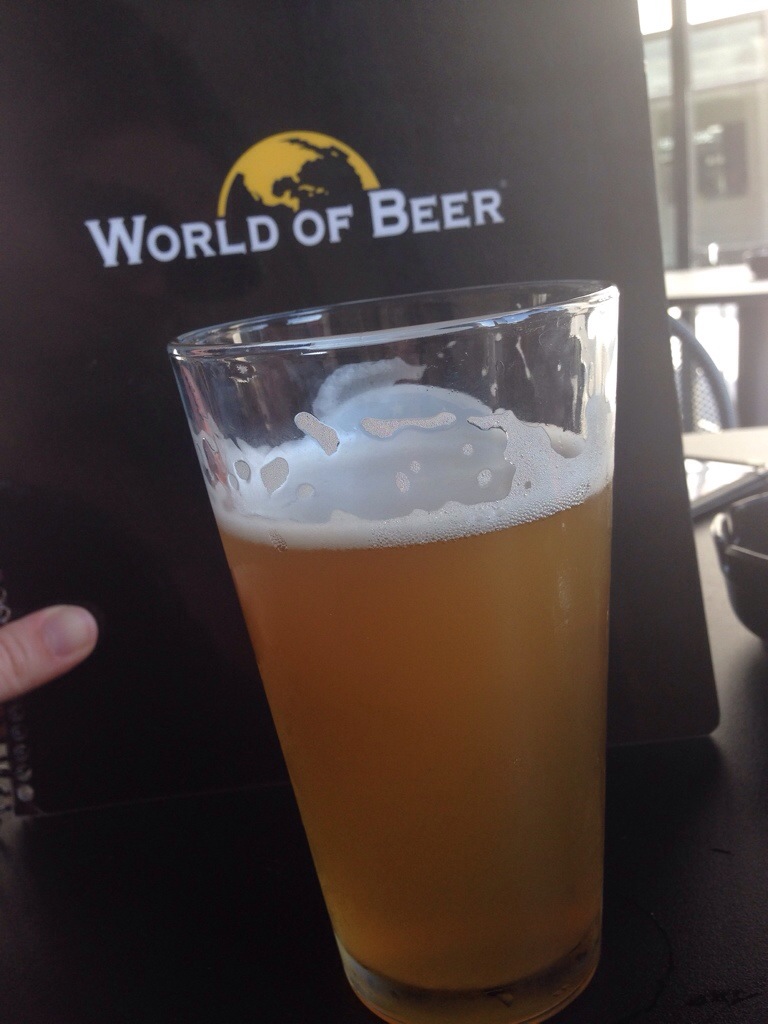 There were pretty crowded, which was great to see. Usually on a Saturday afternoon there haven't been that many people there. Although, we were there a few hours later than we usually were so maybe that is why. Every table outside stayed full while we were out there.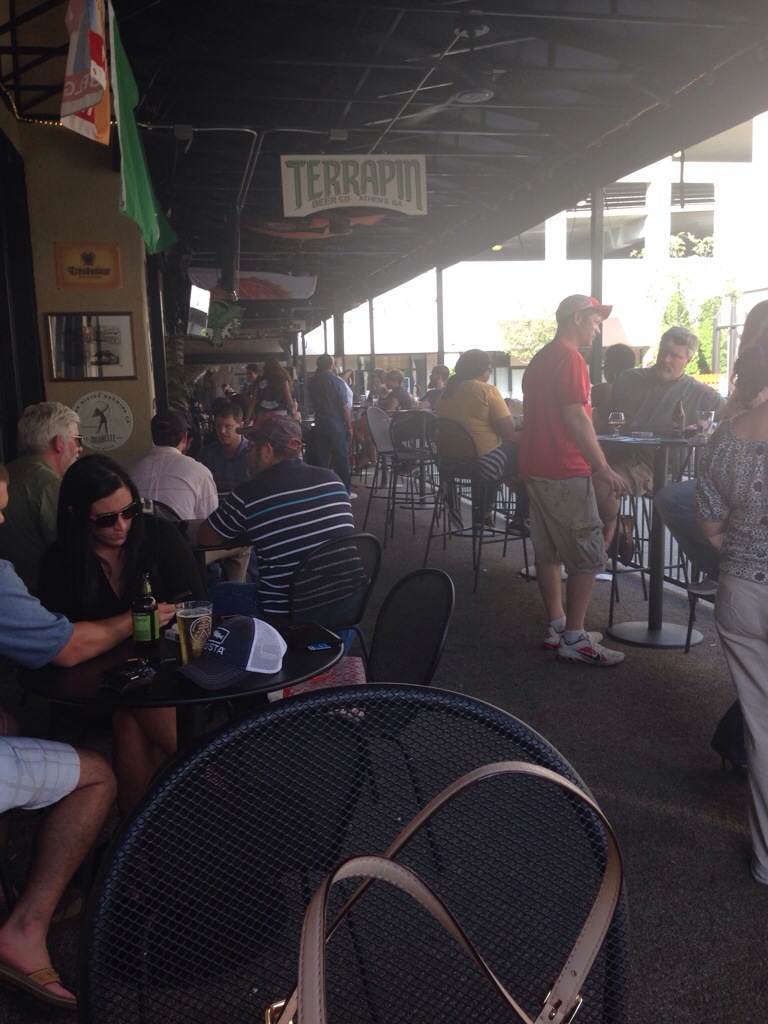 After we enjoyed a beer, we were talking about what we might want to do for dinner. We have been waiting on Jack Browns Beer and Burgers to open up in Lakeview, but they haven't yet. Then our meal at Southern Kitchen from last weekend started popping in our minds….sooooo….we headed on over to Uptown! There was talk for a moment about going to Mugshots, but their patio is tiny in Uptown and we wanted to soak up more of the nice weather so we put our names in Southern Kitchen and waited at the bar for a patio table. I enjoyed a nice Abita Root Beer while we were waiting.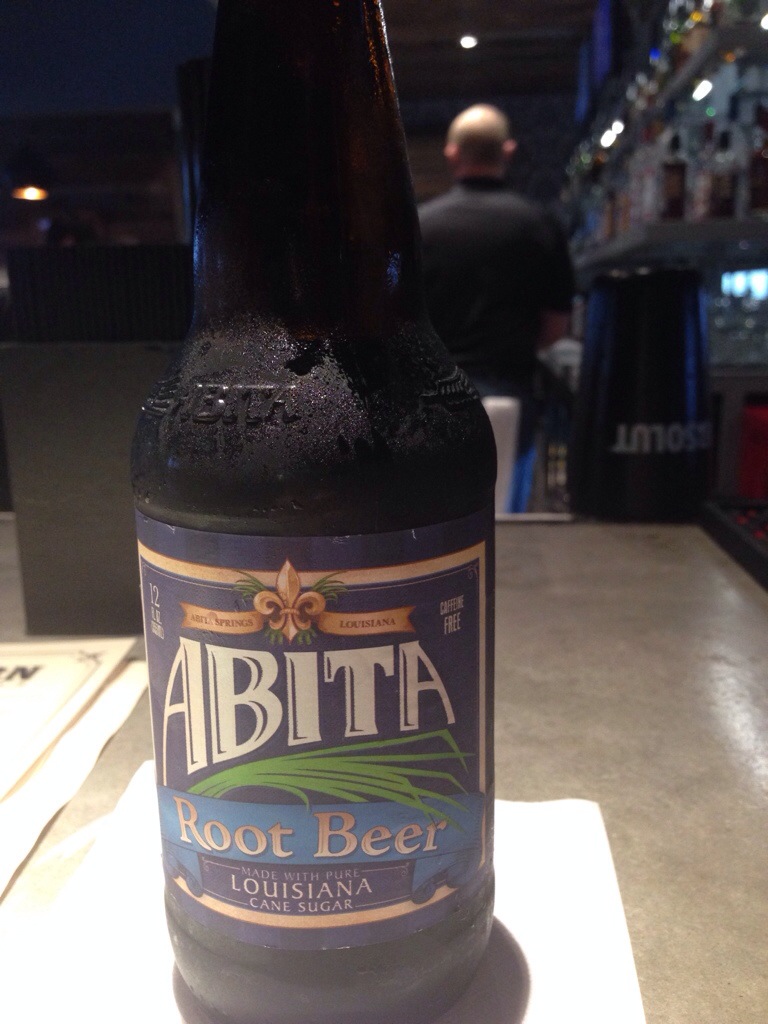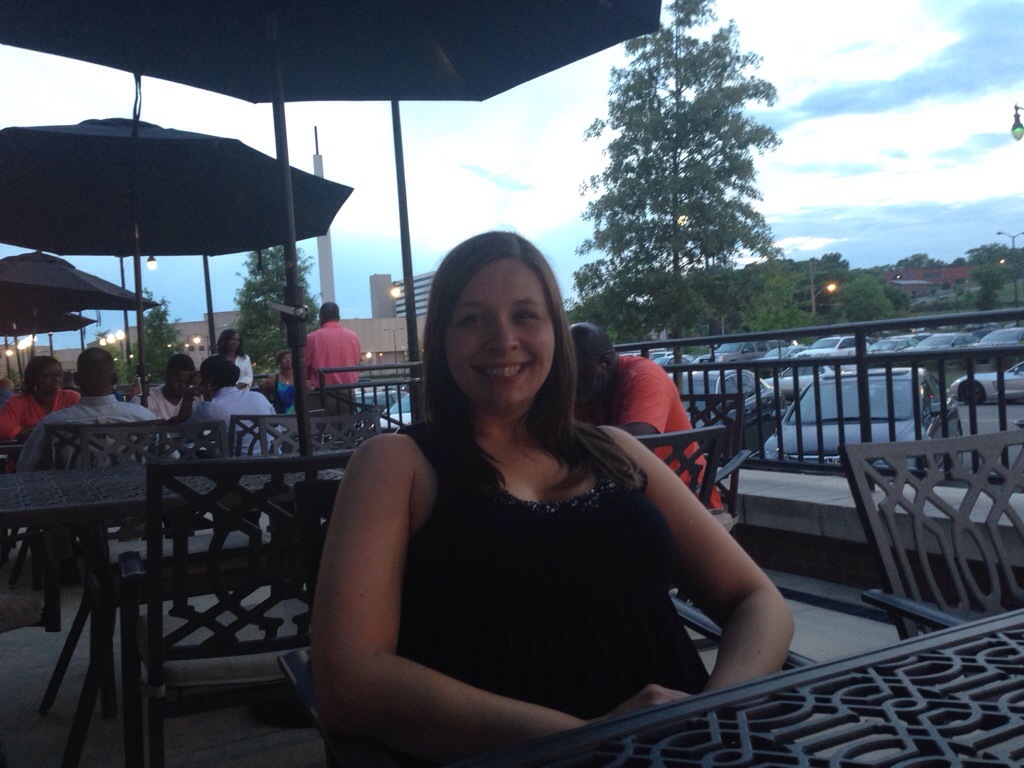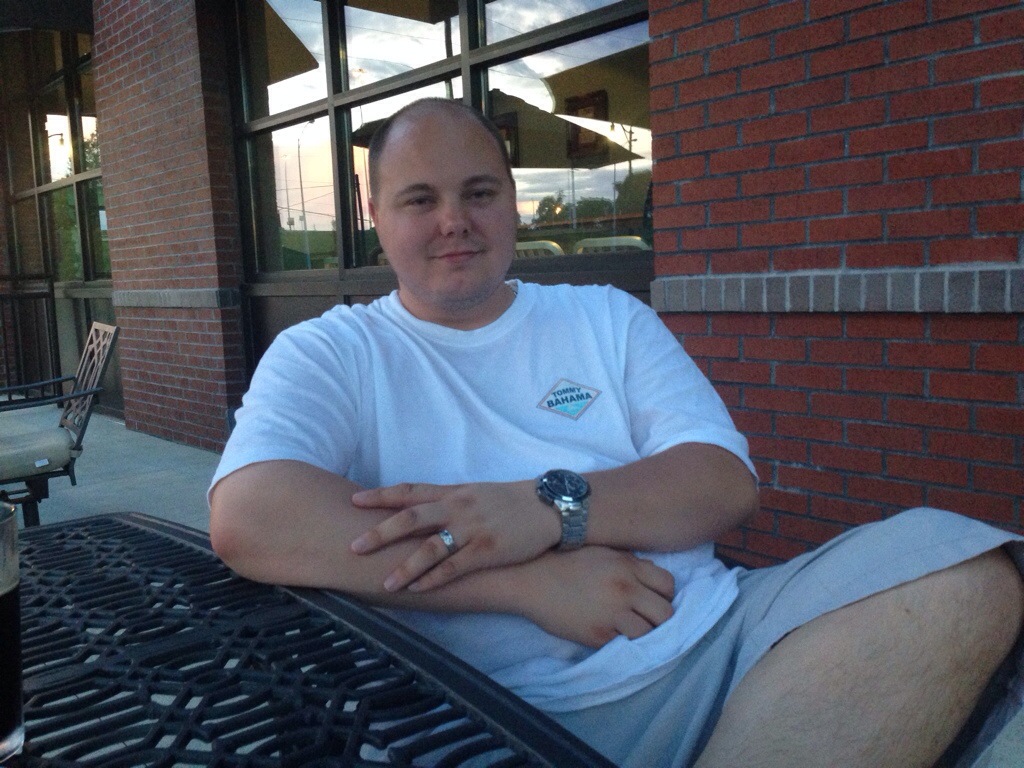 Our food was delicious, as always!!! I had my eye on the Jackson Burger last weekend, and I decided to go for it. It consisted of black angus beef, smoked bacon, melted pimento cheese, and purple onion on a brioche bun. For a side I got the hand-cut jalapeno honey fries. I got the jalapeno honey on the side, and OMG!!!! It was seriously AMAZING!!!!! It took everything I had to leave half the fries behind. Their burger can only be cooked at medium-well according to our server, but it was perfect. The pimento cheese was a really great change up from the usual.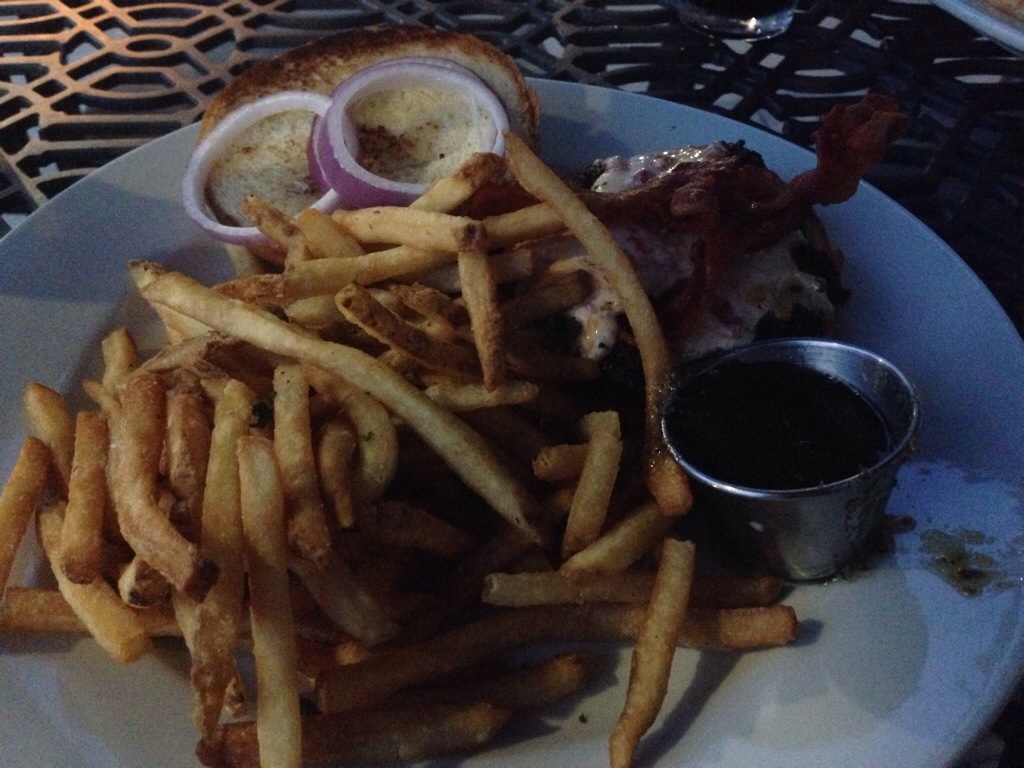 Chris got the blackened grouper again with the macaroni and cheese. Obviously he really enjoyed his dish since he ordered it a second time! It looked great!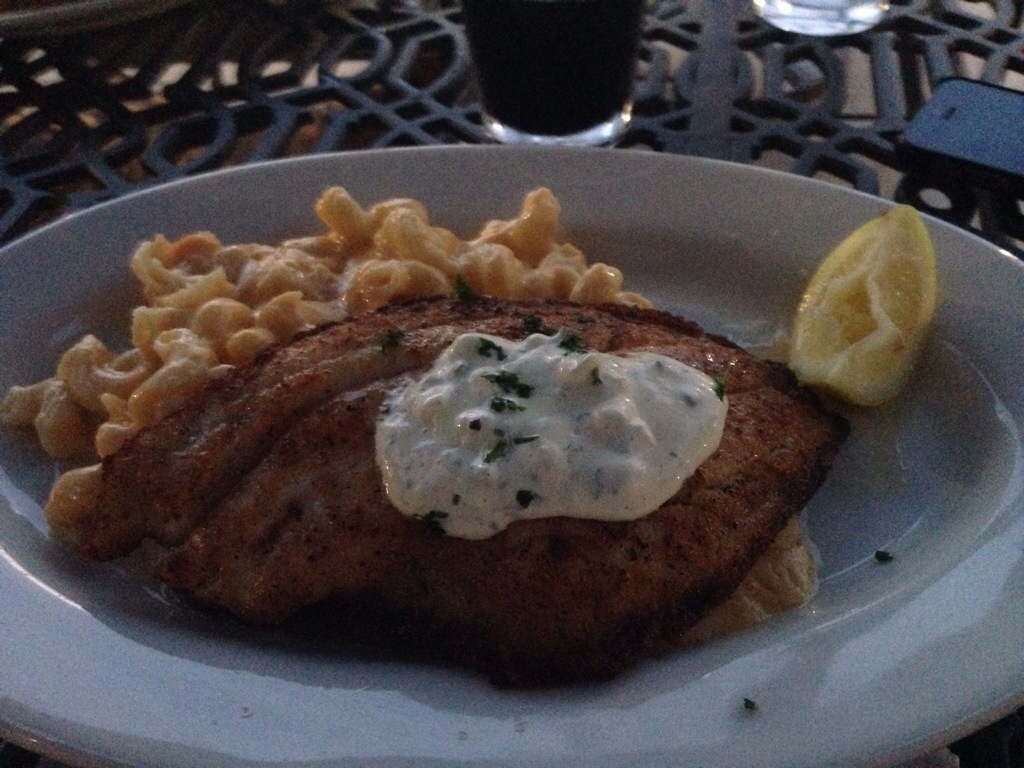 Sunday – I got the meal planning and grocery shopping done and straightened up around the house a bit. My mother in law asked me to come along with her for some shopping, so I did just that. We went to Kohls, TJ Maxx and Marshalls. I scored some great beauty loot while I was there! I had also picked up my trusted Loreal BB Cream and wanted to try the Burt's Bees Cuticle cream and the Age Rewind Eraser Concealer when I was at Target. Below is my mini-haul.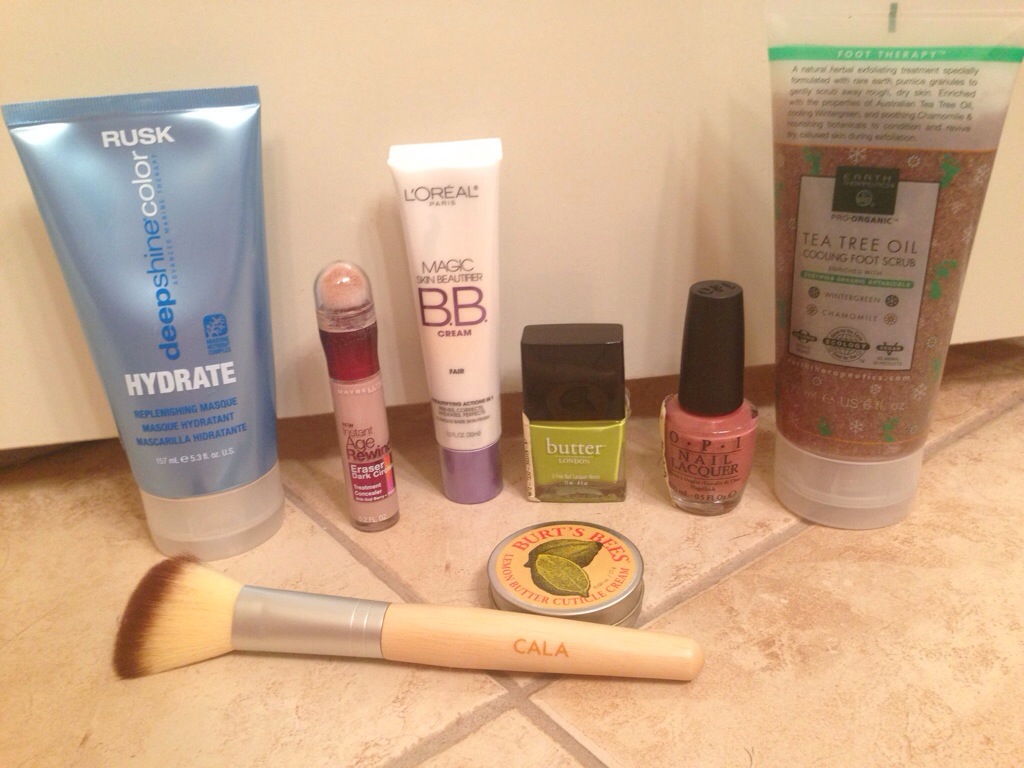 I couldn't believe that TJ Maxx had Butter nail polish on the cheap! That stuff is usually $15 a bottle and I was like ahhhh no thanks. I scored it for $6! I also got the Rusk Hair Mask to try, on clearance for $5, whoop whoop! As well as a new angled brush, a bottle of a light pretty pink OPI and some Green Tea foot scrub. I will of course share my thoughts on the new products. So many beauty bloggers swear by that age rewind eraser so we shall see. I have about tried every damn concealer on the market with no luck. I am not holding my breath, but I was running out of my Tarte one. The Tarte concealer is ok, but not awesome.
The rest of what was left of Sunday was spent looking like this: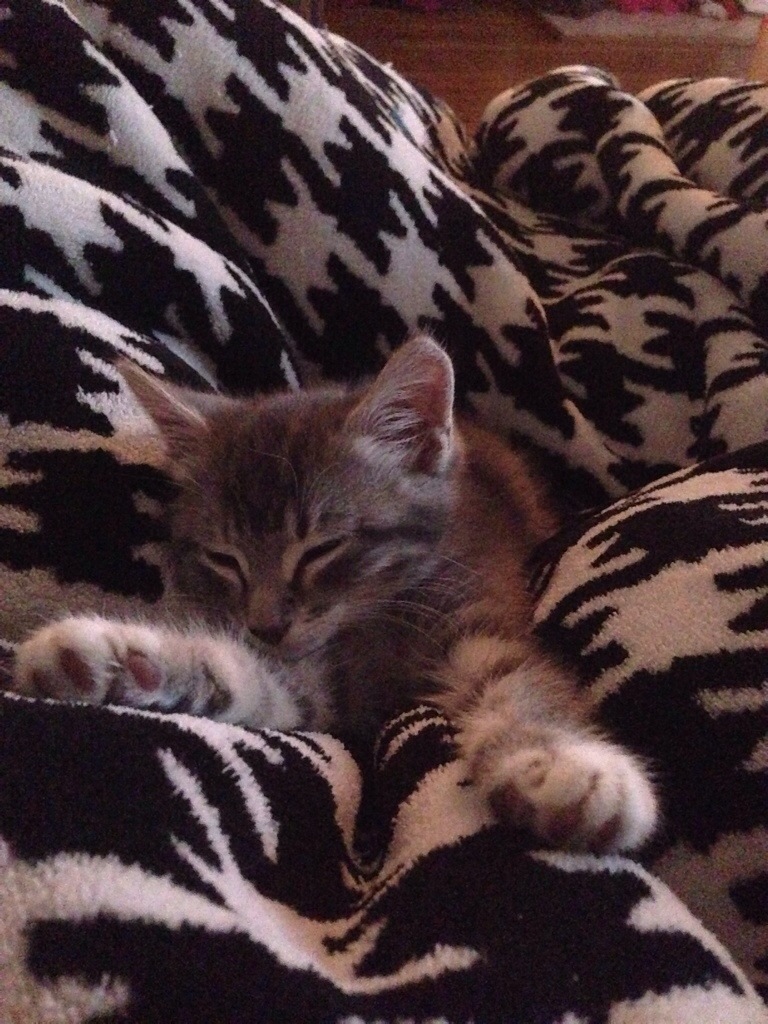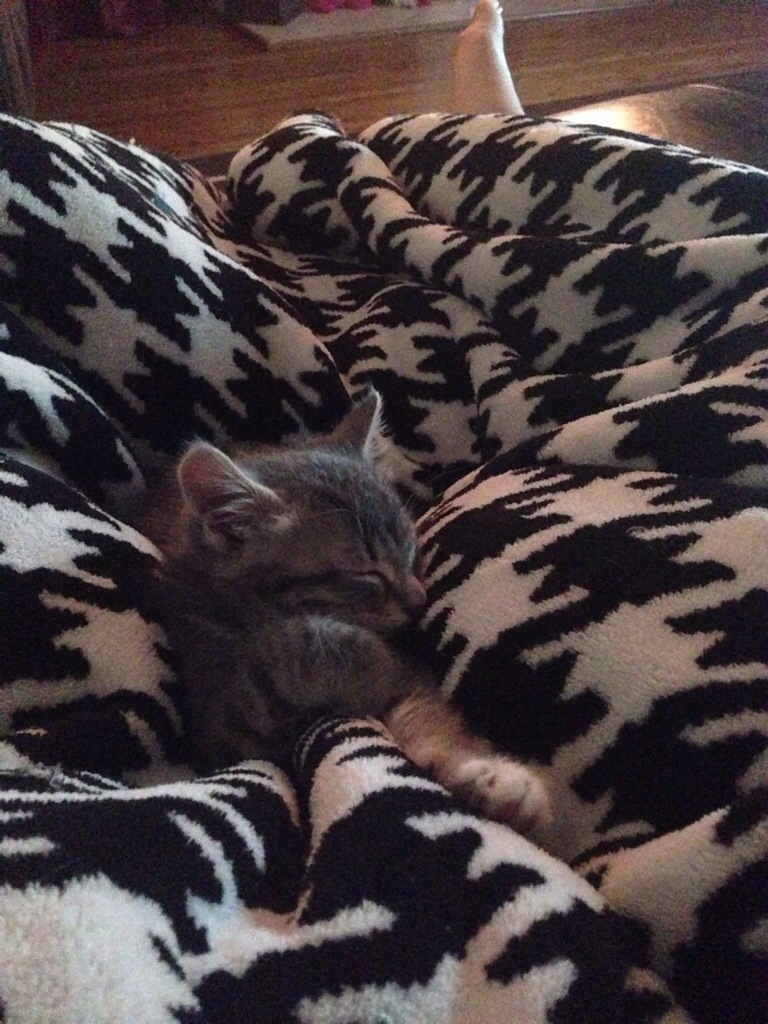 Also, while I was out….it had started to rain and Chris ran to let the dogs back in. He found Gracie looking like this under the over hang of the back deck. Too stinking cute! The dogs are not fans of getting wet.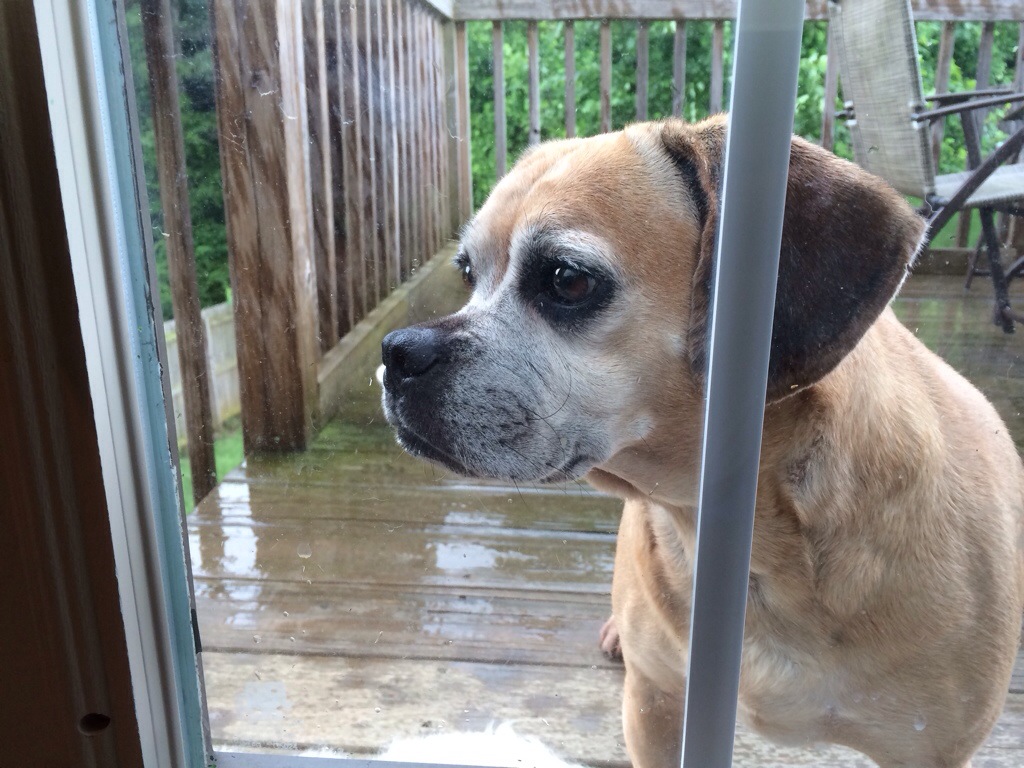 Hope everyone has a great week!