Happy Friday! It has been a week over here. I am so ready for the weekend, it's not even funny. We gotta get through this work day though.
Laura and I finally celebrated our birthdays and Christmas together with the kiddos. Yes, my birthday is in August. Yes, that is how long it had been. FAR TOO LONG. Stealing the only picture we got of our time, one of the kids of course. Because we never think to take one of ourselves.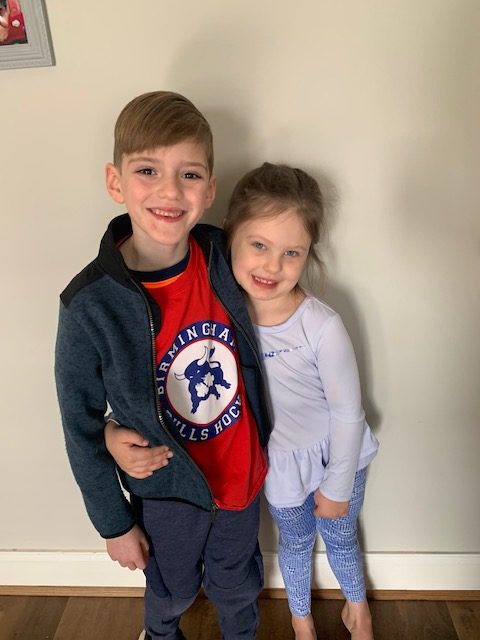 Last weekend, Zoe and I spent most of the time cleaning up her playroom and bedroom. I was trying to find a way to get all her Christmas presents in there, and find a better way for her to play. I feel like she always had a mess in the middle of the floor because we didn't have a good set up for her. I think that we are on our way to a better all around experience in there! I took her cube shelf out of her closet and turned it into Barbie land.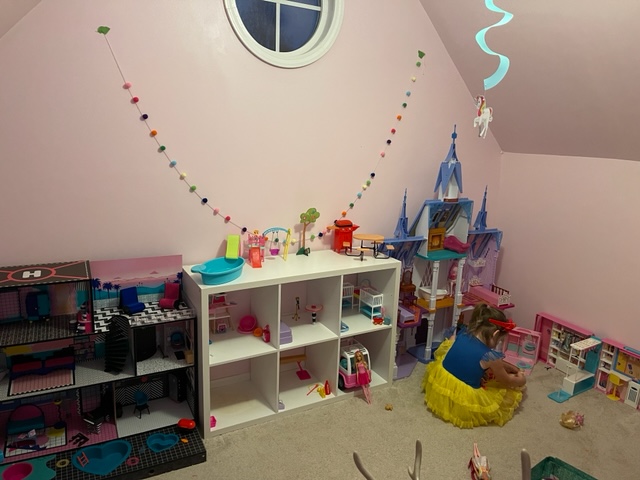 The issue before the cube shelf, was that all those little Barbie kits….the pool, grill, vet table, etc….wound up all over the place. It always looked like a mess, even if most everything else was picked up. Now it is intentional and everything has a place. It looks and feels so much better in there!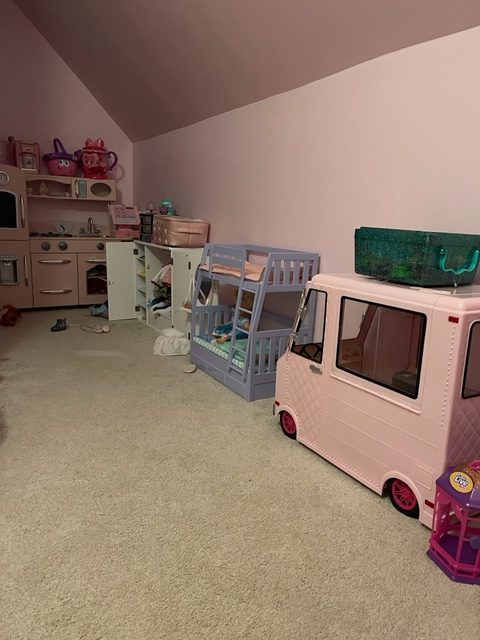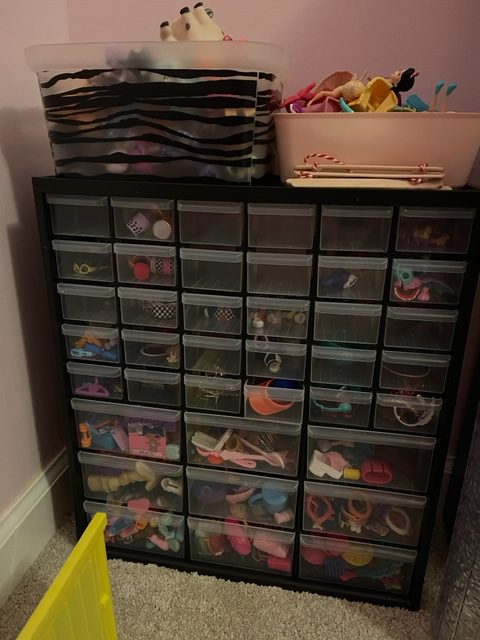 I got the drawer organizer from JoAnn's over a year ago, but I found the same one on Amazon for JoAnn's sale price that I paid. A few asked me if I had issues with Zoe keeping it organized. I will be honest, when we first got it….I had to re-do it a few times. I think it was a little too overwhelming for her, but she had also just turned 4 at the time. Now, she has no problem putting things back where they go and she says it is so much easier to play when she knows where everything is. She is 5 now, so maybe it's an age thing.
I have also been busy cleaning out our pantry, getting rid of expired things, and trying to reorganize it so that every time I open the door, I don't get pissed off. I don't know what it is about the pantry area, I think because it is small and deep, it doesn't make a lot of sense. I will share before and afters and what has been working for us as I finish it up. I am not one of those people who can make all the clear plastic containers work. That just isn't my style. I think the reason why they don't work for us, is they take up too much space, and it is no better than the packaging it all comes in when it comes to space. It is actually harder. Has anyone else realized that? Unless you have a walk in pantry, there just isn't room for all that jazz.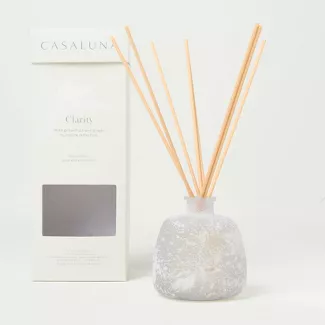 Favorite Purchases: I love to keep a reed diffuser in our guest bathroom. The room is small enough that a little fills the entire space, and it is located right next to the front door. The scent from the reed diffuser always feels our entry way. I found the best smelling one at Target! This is the Clarity scent, and it has the prettiest little glass vessel container that it comes in. It is so good, I am thinking about getting the room spray for my office. There is something about the scent that is really invigorating. Would be perfect to perk up my work day.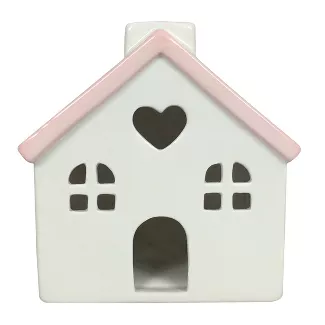 I also grabbed this little ceramic house for our coffee bar. I loved the pink roof and tiny heart. I don't go all out for Valentine's decor…but I did spruce up a few little areas.
I like to be on top of the holiday parties between school and dance. Zoe wanted to give some sort of pop-its for Valentine's Day this year…and we found some bracelets on Amazon! I am going to do these in a bag with a few sweet treats and a card that says "You make my heart pop." Just throwing that out there for anyone who needs an idea. We got them in this week and they are really cute, Zoe was so excited she has already claimed a few out of the bag for herself.
I am in major need of some new workout clothes. Spanx has a clearance sale going on, and I grabbed these bike shorts. I hate wearing anything below the knees on leg day, as I am constantly pulling the bottoms back up between moves. And how fun is the print?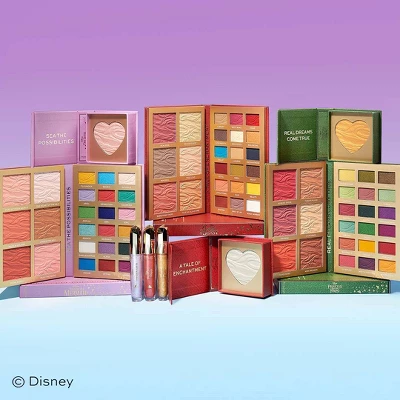 Have you seen the Disney Princess makeup collection??? I grabbed myself the Aerial lip topper, and it is sooooo pretty!!!! I also grabbed a different princess for a friend for Galentines. There are so many pretty options in the collection with all the best princesses.
Favorite Recipe: I am trying to stick to low carb dinners, and we needed to replace the rice with something fun for Mexican night. Enter this zucchini recipe. It is so good and full of flavor!!!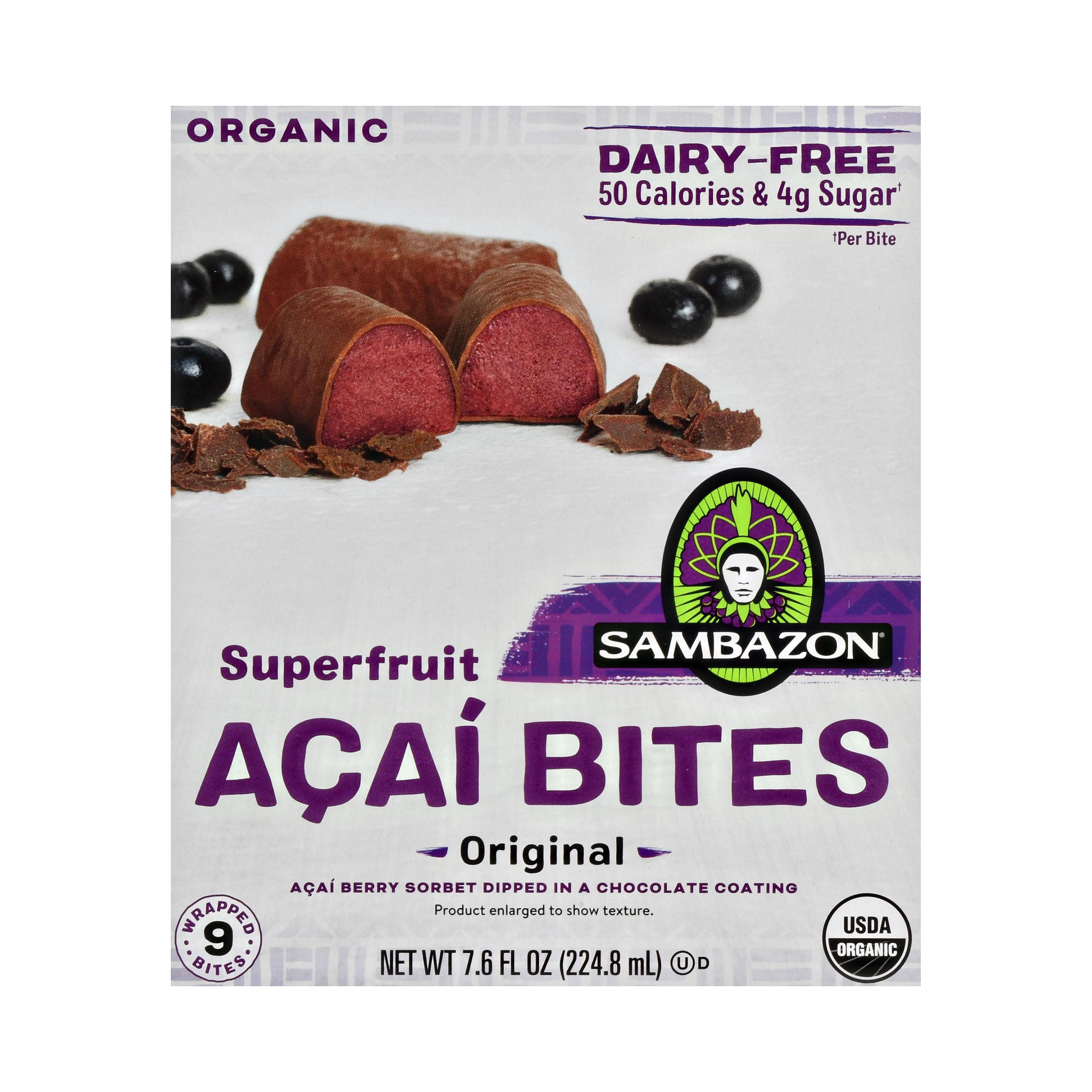 Favorite Grocery Store Find: I insist you must grab these chocolate acai bites immediately! They are so so so so good. Only 50 calories and 4 grams of sugar. The perfect sweet treat if you are craving it.
I forgot to take a picture of my Aldi find this week. It was a pack of two tights for Zoe for $2.99. We go through them like crazy for dance, and she wears dresses almost all the time. You can't beat that price! I got her a black and white set, but they had some prints as well.
Favorite Funnies:
Linking up for Friday Favorites. I hope you all have a great weekend!