Happy Friday! I *think* I am finally going to poke my head up for some air today. Work has been insane for so long. We keep saying it is going to calm down, and it just doesn't. Luckily I have a coworker who is going to be out for a week, so I have some breathing room and we slowed down our intake of jobs until he is back. I have sat on more meetings this week than anything else. And the emails. Who knew we would pay for four year degrees to remain fearful of our inbox, am I right?! Every time I hear it ding, I feel my shoulders tense up.
I have been trying to get inspired to try some new recipes to get me excited about meal planning. I feel like we get in ruts where we eat the same few things over and over because it is easy. Of course, it is very challenging when I go to do our grocery shopping and the stores are out of just about everything. This week I went to three grocery stores and could not get a single chicken breast, no cream cheese, no taco sauce, the bread brand I usually purchase was out, no cucumbers, no asparagus. The list goes on.
I don't know about you, but I am tired of this shit. And when you do find things, the prices are insanely inflated from just a year ago. Our grocery bill used to hover around $150 for the week, and now it is between $250-300. We eat the same type of foods and haven't gained any family members. And gas prices?! I am so lucky to not be going to the office every day, or I would spend $75+ a week in gas.
I have changed a few things around in my kitchen and pantry, and it has made the whole cooking experience more enjoyable. Our pantry was such a disaster, I feel like I have a better system in place now. I will have to share some progress pictures soon.
Favorite Finds: My skin has been a lot dryer than it has ever been. I wanted to grab a face scrub to see if it would help with turnover and dullness. This Kopari scrub is amazing!!! The smell is incredible, it has clean ingredients and I actually feel so soft and moisturized after using this, as opposed to that "squeaky clean" and dry feeling I get from a lot of products. Highly recommend adding this into your routine.
These pillows have been on my radar for a long time, but I never pulled the trigger on them because I couldn't justify paying that for a pillow. Well they went on sale, with an additional 50% off, so you better believe I checked out so fast! I got the black and white one for my office and I LOVE it. It is so big! It feels and looks so high end, definitely worth it.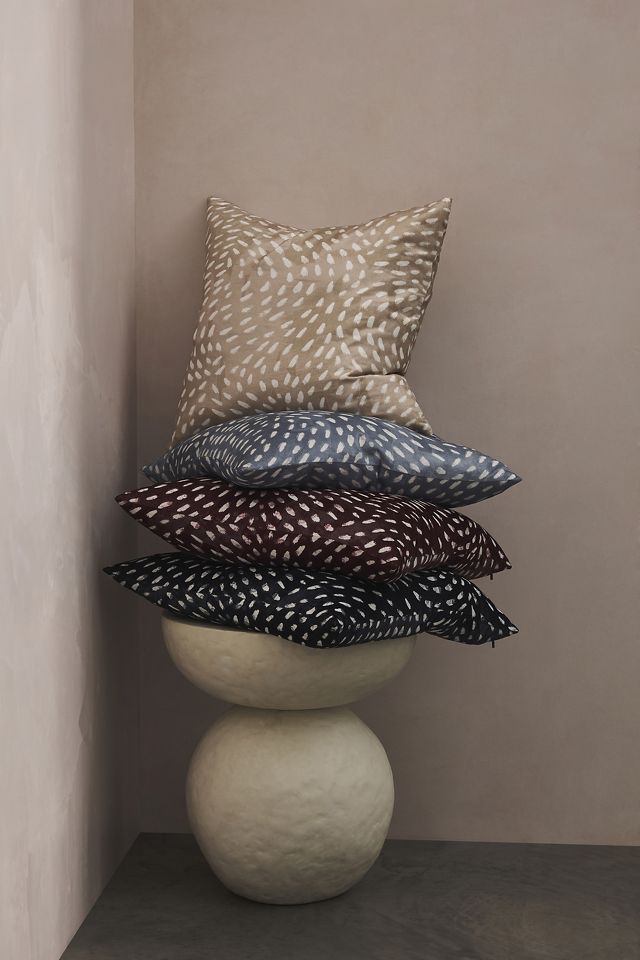 I grabbed this craft for Zoe. She had so much fun painting them, and it is now proudly displayed on our coffee bar. I like to write her name and the year on the bottom of things like this, so when we pull them out in the future, we know how old she was when she made them. Such great keepsakes to enjoy for the holidays each year.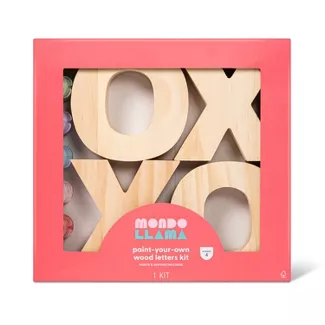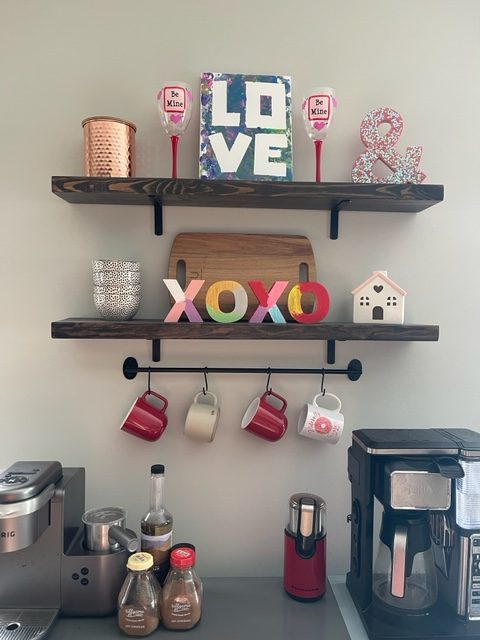 She made that LOVE sign a few years ago when Laura came over one weekend and we crafted with the kids. It is so fun to bring it out and have that memory!
I also grabbed this heart garland that looks so cute in our living room! I love that it is festive without bringing in colors that don't really belong in that space.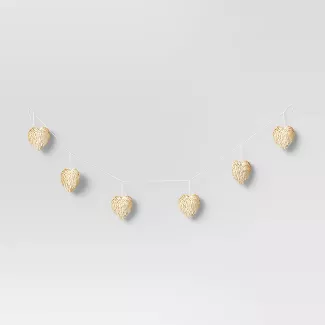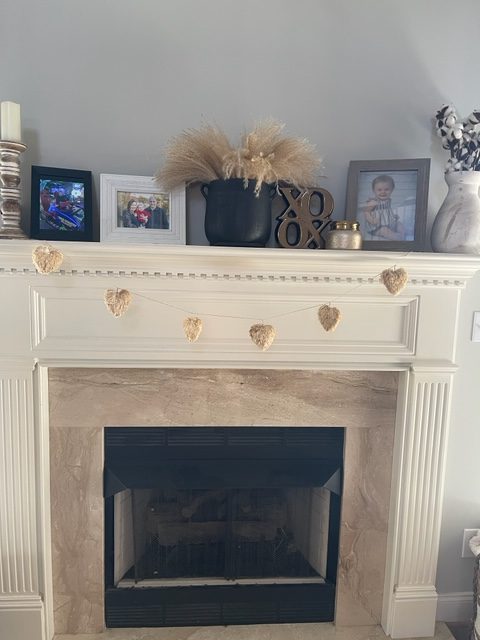 Favorite Recipe: I saw this sheet pan recipe, and it looks so good. I do love a good sheet pan night. Makes clean up so much easier.
Favorite Workout: I love to mix in a fun dance/step workout after an upper body day. I love Madfit and Grow with Jo, but Rick always has fun, upbeat steps that go by so quickly you don't even realize you were moving for 10, 15, 20 minutes…however many you chose. I am sharing this one today because this last week I have been guilty of sitting at my computer far too long for work and having a lot of tension in my shoulders and upper back. Normally I take a quick walk outside once or twice a day, but I only went once this whole week. Weather was cold or rainy…and I just didn't have time. This is the perfect 8 minute get up and move that you can add to your workday if you are WFH. Easy enough to follow to do with your kids too!
Favorite Mantra: Wooooooo there is some bullshit out there. One of the best things I did so far this year is clean up what I see on social media. If I want to scroll Instagram to take a break from life, I don't want to be yelled at, told what to do with my health and wellness by people who have a degree in marketing…not health or wellness, see people who are constantly raging about everything….the list goes on. I want to see your kid, dog, food, something funny, your pretty kitchen, a sweatshirt I just have to have, the sunset. My blood pressure shouldn't rise and I shouldn't feel the need to screenshot the bullshit, send it to my rational friend and rant about it for 20 minutes. I had that moment hit where I was like….wait a minute….I don't have to see this shit! I can control some of this!
Favorite Funnies:
Linking up for Friday Favorites. I hope you have a great weekend.