Making sugar cookies with my mom is one of my favorite memories growing up. She had found the best recipe in an old cookbook, and we stuck with them every year. I get requests for the cookies from anyone who has ever had them, and I thought it would be good to share them here. After hearing from a lot of you, many don't have a go to sugar cookie recipe and you should!!!
I am going to share my frosting recipe with you as well, because honestly, it is what makes these the BEST cookies to most people. But honestly, if frosting isn't your thing…these taste great alone or just with few sprinkles.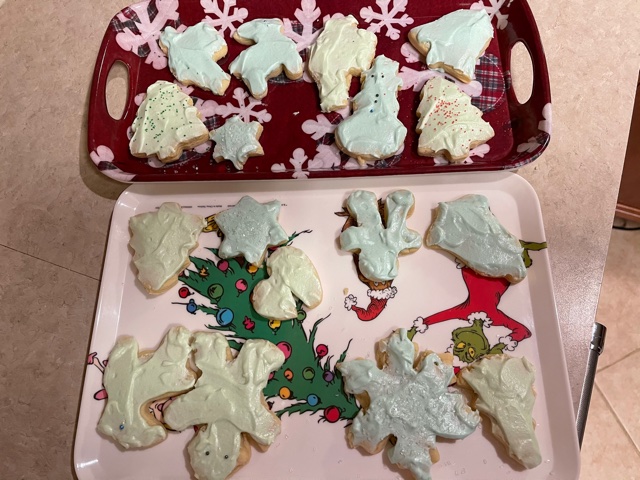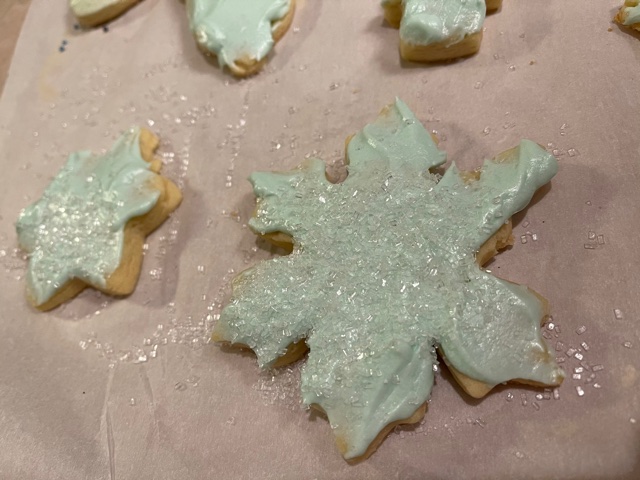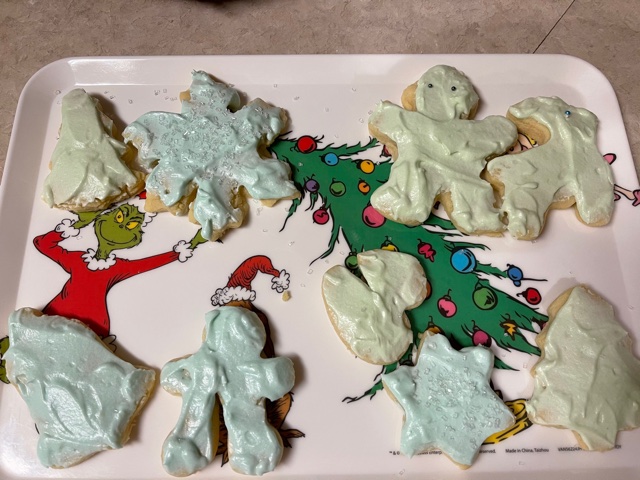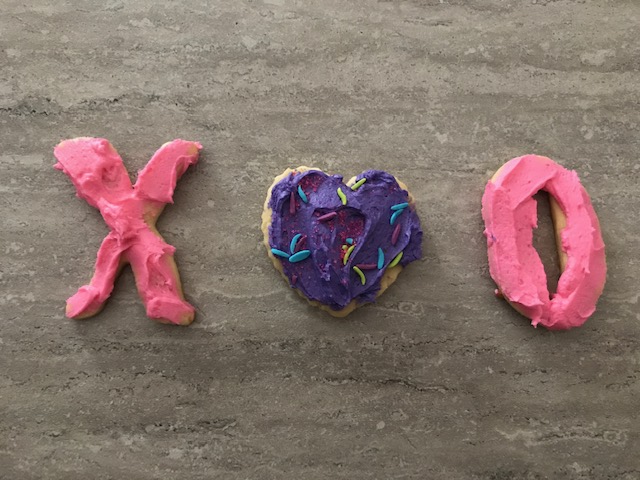 What You Need
2/3 cup Butter Flavor Crisco
3/4 cup sugar
1 tbsp plus 1 tsp milk
1 tsp vanilla
1 egg
2 cups of all-purpose flour
1 1/2 tsp baking powder
1/4 tsp salt
What You Do
-Cream butter flavor Crisco, sugar, milk and vanilla in a large bowl at medium speed of electric mixer until well blended. Beat in egg.
-Combine flour, baking powder and salt. Mix into creamed mixture. Cover and refrigerate several hours or overnight. (I always leave it over night.)
-Heat oven at 375 degrees.
-Roll half the dough at a time to about 1/9 inch thickness on floured surface. Cut in desired shapes. Place 2 inches apart on ungreased baking sheet. Sprinkle with colored sugar and decors or leave plain to frost when cool.
-Bake at 375 degrees about 7 to 9 minutes. Cool slightly. remove to cooling rack.
The BEST Creamy Vanilla Frosting
This recipe makes A LOT of frosting. I usually make half a batch, but if you are going to double the cookie recipe or use it for something else, this would make enough for that.
What You Need
1/2 cup Butter Flavor Crisco
4 cups confectioners sugar
1/3 cup milk
1 tsp vanilla
What You Do
Combine ingredients in bowl at low speed of electric mixer until well blended. Scrape bowl. Beat at high speed for 2 minutes, or until smooth and creamy.
If you are going to color the icing, you can mix it in now.
ENJOY!!!