Happy Friday! I feel like for a "short week" it was extra long. Perhaps it is because I technically worked half of Monday, even though it was a holiday and we were officially "off." I never got around to recapping the weekend. Honestly, there wasn't much to share. I cleaned the floors, raked some more leaves, helped Chris move some stuff around in the basement, and we played lots of Zingo and Mario Kart.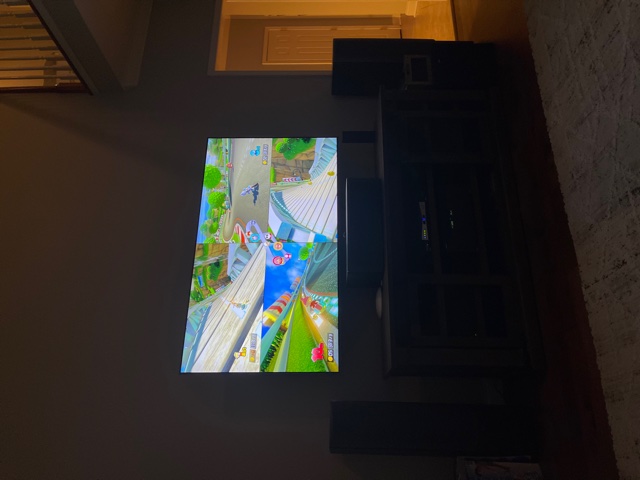 We also ordered amazing pizza from our favorite, Ironstone. They have NY style pizza, and as someone who is a major pizza snob…it is always so amazing. Zoe is a major fan of pizza party Friday.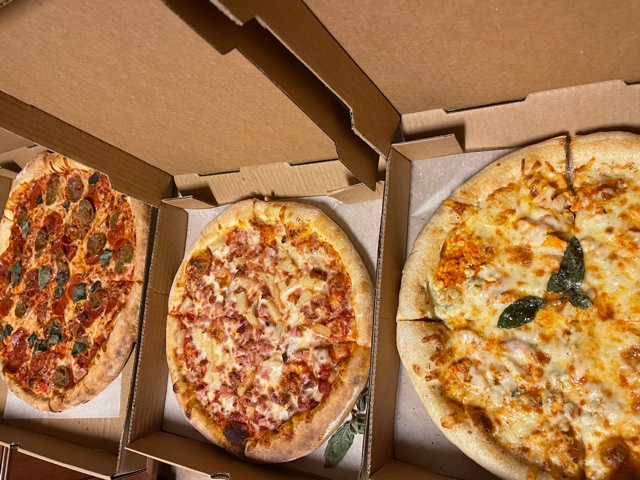 We also ordered Tazikis to eat for a few meals. We love their grilled chicken, basmati rice and greek salad! We order the chicken for 6, and we get many lunch and dinners out of it that we spread out through several days. They give you a huge container of greek dressing, taziki sauce and soft pita to go with it.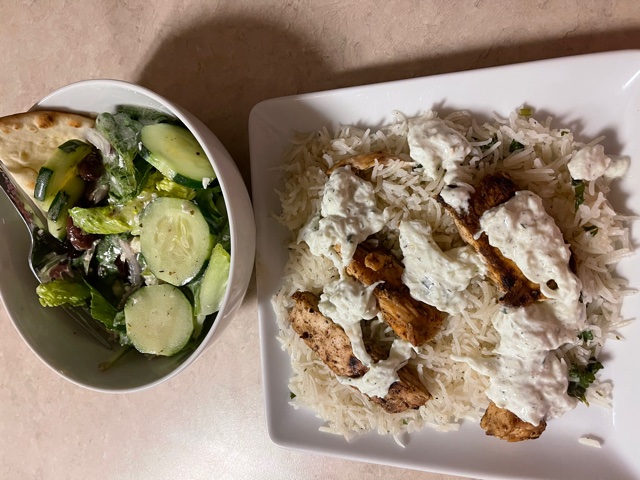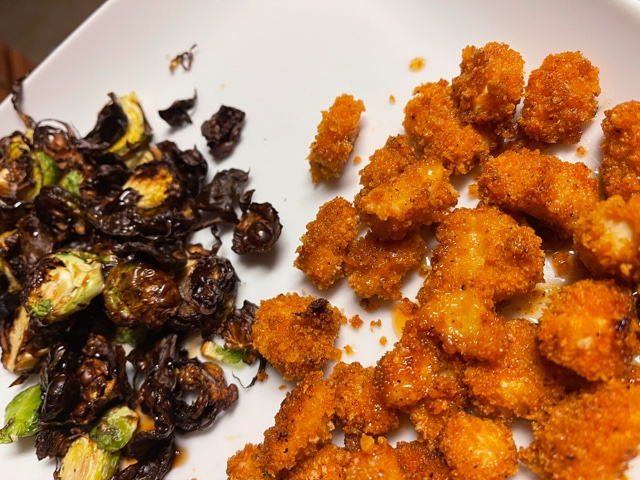 I made some amazing chicken nuggets on Monday that we covered in Mikes Hot Honey Sauce. If you have never tried/heard of this before…you are seriously missing out! It is AMAZING. It reminds me slightly of the Honey Sriracha Meatball recipe that I make frequently, but different. I have only done chicken recipes with it so far, but I plan to experiment further. the nuggets were baked in the oven and I did them with a side of balsamic glazed brussels. This balsamic reduction is another obsession of mine. It makes everything taste amazing. A little goes a long way on flavor.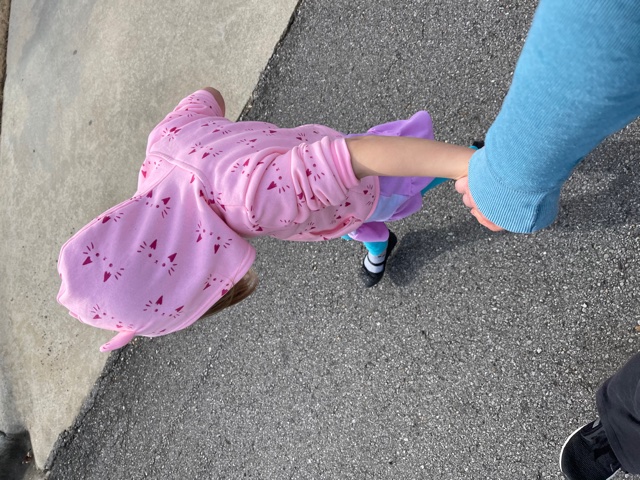 Favorite Moments: Zoe and I have made it a point to get out and walk every day this week that it wasn't raining. I am trying to get back into getting more steps in my day like I did earlier in the pandemic. I was crushing it, and of course the weather has a lot to do with it. Still, the cold never bothered us anyways and it isn't an excuse to not get out and get some fresh air, movement in!
We are going through a weird phase with Zoe where she freaks out about how her clothes feel. Lord help us. It has been quite the struggle that just happened within the last month. There are only a handful of things that she will wear, claiming that everything feels like it is "falling off her arms." Mostly she wont wear anything long sleeve except her jackets. And even that she usually pushes the sleeves up, despite the cold weather. Has anyone dealt with this before? I am truly at a loss on how to proceed. It is completely irrational and ridiculous to me, but she is clearly passionate about it.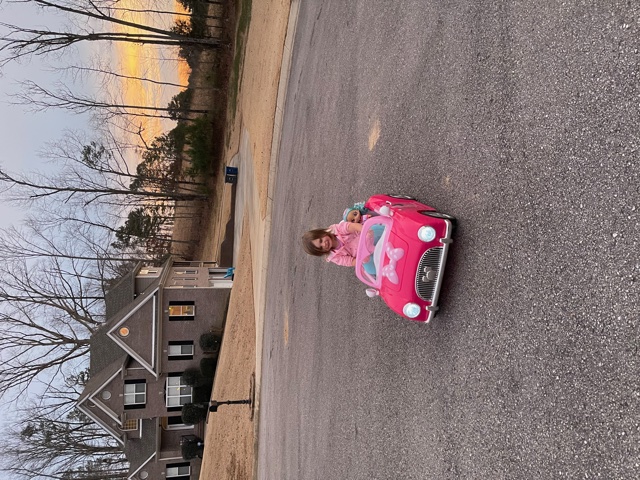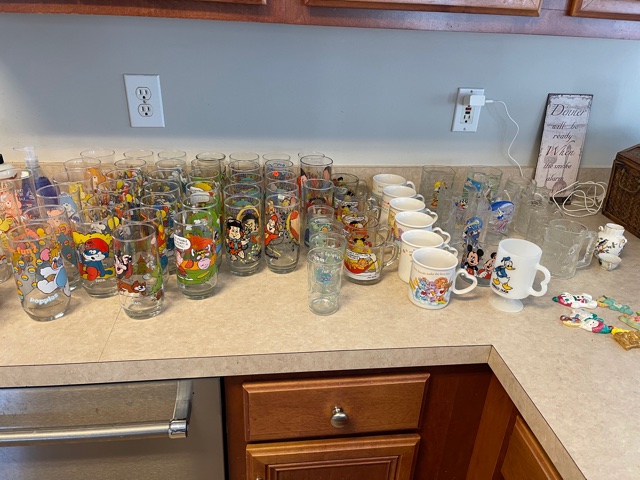 I have been collecting antique character glasses for years. My favorites are the Carebear mugs and Popples glasses. I have a huge collection of Smurf ones, several Flinestone, Garfield, Alvin and the Chipmunks, Snoopy, and a few Tom & Jerry, Mickey and Looney Tunes thrown in there too. Oh, and one Cabbage Patch and a few Batman mugs. I was so excited to get these out and display them in my China cabinet after I had cleared it out from Christmas. Turns out I have a lot more than I thought I did, and can't really display them properly. Now I am not sure what I want to do. My plan was to move the China cabinet to one corner, and put a coffee bar where it currently sits. Now I think I need a curio cabinet for these glasses, but I don't want to give up my original idea. I could fit the curio cabinet in our Hearth room, but right now Zoe's grocery store, easel, etc take up space there. Decisions decisions. They have been boxed up for years, never getting to enjoy them. I am determined to have them out somewhere, as they bring me so much joy.
Favorite Purchase: I saw this sweater on clearance at Walmart for under $15 and it reminded me of a much higher end one I loved a few months ago but would never pull the trigger on. Walmart has really killed it this year on sweatshirts and a few dupes. The fit is true to size, and I love the neutral colors. I am definitely more of a neutrals girl. I love the idea of white sweaters, but don't want all white. I feel like the stay puft marshmallow man. So this gives me some white, but darker on the bottom where I want it.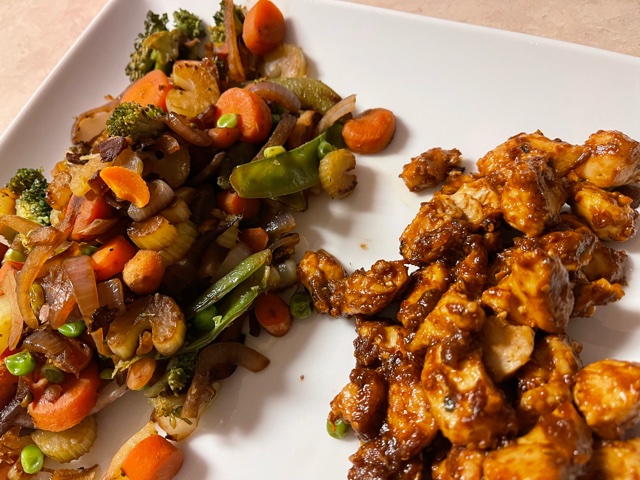 Favorite Recipe: I shared a picture of my Spicy Thai Chicken on stories the other day, and several slipped in the DMs asking for a recipe. It is actually a Keto recipe that comes together so fast! The slaw that they pair with it is good too, but we prefer stir fry veggies. The actual chicken part doesn't require many ingredients.
Favorite Workout: I don't know what it is about this leg workout. I did it on Tuesday and OMG!!!! I still feel my ass this morning. I haven't been this sore after a leg day in a long time. It wasn't even anything difficult, maybe just the number of reps or sequence in which it all happens? Let's just say it was hella effective. I did a HIIT the next day and I felt every second of it.
Favorite Funnies:
Linking up with A Little Bit of Everything.