For some reason, I feel like this week is really dragging. Maybe because the weekend went by so quickly I was in denial about Monday. I walked in to the office like…didn't we just do this??? It is always weird to me when months line up the same. Like all the dates in February fall on the same day of the week as in March. It really had me mixed up in my iPhone calendar when I was adding appointments for March in February. Anyways, I am babbling. Linking up with Kristen and Gretch!
Reading: Eligible by Curtis Sittenfeld – I saw that my library had this available and picked it up on a whim. I added it to Goodreads and saw Kristen rated it very high. Her and I are basically  book twins so I knew I would love it too! So far, so good!
Watching: The usual: The Good Doctor, 9-1-1, The Resident, Riverdale, Blue Bloods, Big Bang Theory, the Chicago shows, SVU, Modern Family, This is Us, Greys, Scandal. Lots and lots of Vampirina and Puppy Dog Pals too! Zoe is obsessed. I actually think Vampirina is super cute and the theme song gets stuck in my head forever and ever.
Cooking: This week we are having turkey burgers, taco soup, pork chops and burrito bowls. Yum yum yummy! I have made my favorite Mediterranean CousCous for lunches and pairing it with an apple and some turkey sausage. Laura and I have a healthy lunch trip planned somewhere for today. Trying to avoid the chocolate chip cookies we baked on Sunday.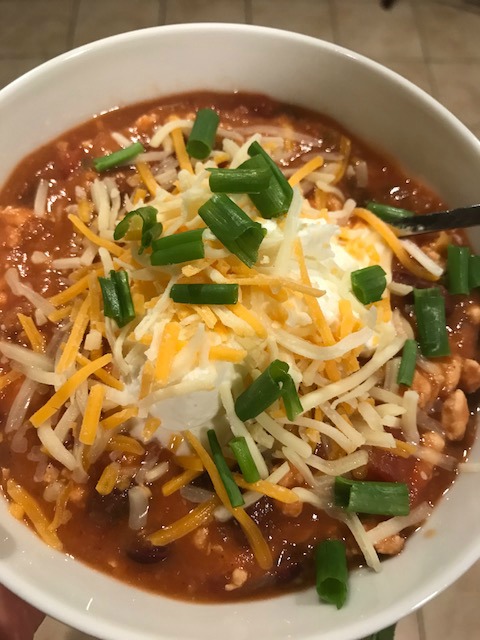 Working: OUT! Finally!!! I mentioned Monday that I ran for the first time in nearly two years. I quit running when I found out I was pregnant, and stuck to walking and low impact workouts and haven't really hopped back on the hard core wagon since. I ran Monday and Tuesday, and did weights Wednesday. My toe already hurts from my darn running shoes after two days, and my hips are kindly reminded me that I am old. I am going to keep going though! I love the endorphins from a good sweat!
Loving: While I hate my damn allergies, I sort of love seeing all the tree  lined streets this week! I will just appreciate them with my windows rolled up while downing a box of Claritin! I am afraid that poor Zoe has picked up mine and Chris's terrible allergies.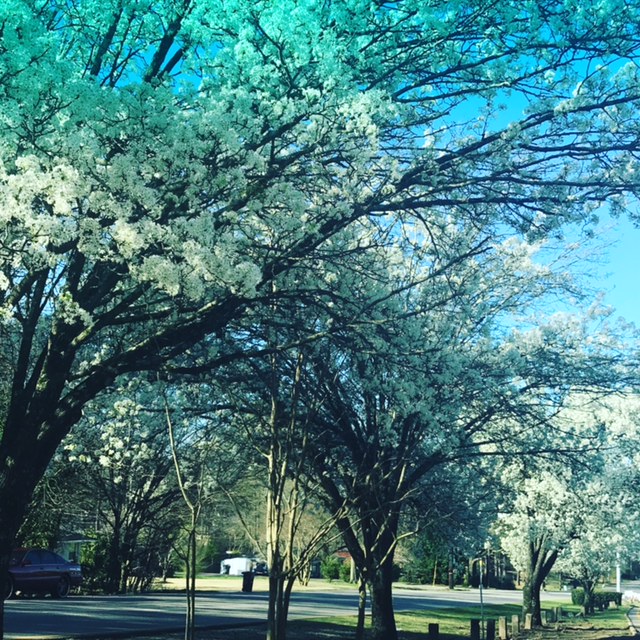 Pinning: All the St Patrick's Day and Easter toddler crafts. Laura and I are planning another craft day in a few weeks to do something fun with the kiddos. I can't wait! Maybe her and I can find another fun craft for ourselves too. I am still loving the marble trays we made last month.
Not much else going on really. I am slammed at work and coming home completely exhausted every day this week. It is better that we are busy than not, but still! I have a hair appointment booked for the 17th. I can't wait to get my hair done! I am looking rough these days. I am not sure what I am doing yet. I want a change.
What are you up to?