Reading: Small Great Things – This book is taking me a long time to get through. Not because it isn't good…because it is. It is just one of those books that you read a little slower and think about things. I am hoping to have it done for the link up next week!
Listening: I just finished an audiobook on Monday night so I am trying to catch up on some podcasts that I haven't listened to in over a month. Being Boss and The Pregnancy Podcast are what's on deck. I am several episodes behind on each.
Watching: All the fall TV! Our shows are back on and even more come back in the next week or two. We watch The Big Bang Theory, Blind Spot, This is Us, Grey's Anatomy, Law and Order SVU, Chicago Fire, Chicago PD, Chicago Med, Lucifer, South Park, Vampire Diaries, The Originals, New Girl and Shark Tank.  Also, we watch a lot of Friends reruns before we go to bed at night. I have watched all the Fixer Uppers, House Hunters, and Love It or List It on Netflix and am now working my way through Property Brothers. I might have a TV problem.
Quoting:
Pinning: Everything! I am in full nesting mode over here and the house needs to be perfect and my closet could use a revamp and I need to learn how to do hair because I am going to have a girl and lots of recipes of healthier items to inspire myself after baby gets here.
Pregnancy: You guys, we are in single digit weeks now!!! As of tomorrow, I will have eight weeks left. How that is even possible is beyond me! I am certainly feeling more pregnant these days. It is to the point where I am uncomfortable more often than not and the back and hip pain is real. Now I understand why pregnant woman waddle. It isn't exactly the weight, but more your hips hurt so damn bad you are lucky to be moving at all! I am thankful for my bursts of energy that I get though, no matter how short lived they may be. And my incessant need to get shit done has been wonderful on the to do list! I have just been soaking up every last minute of our little family of two plus Mac right now and super excited to meet our little girl! She is already so loved.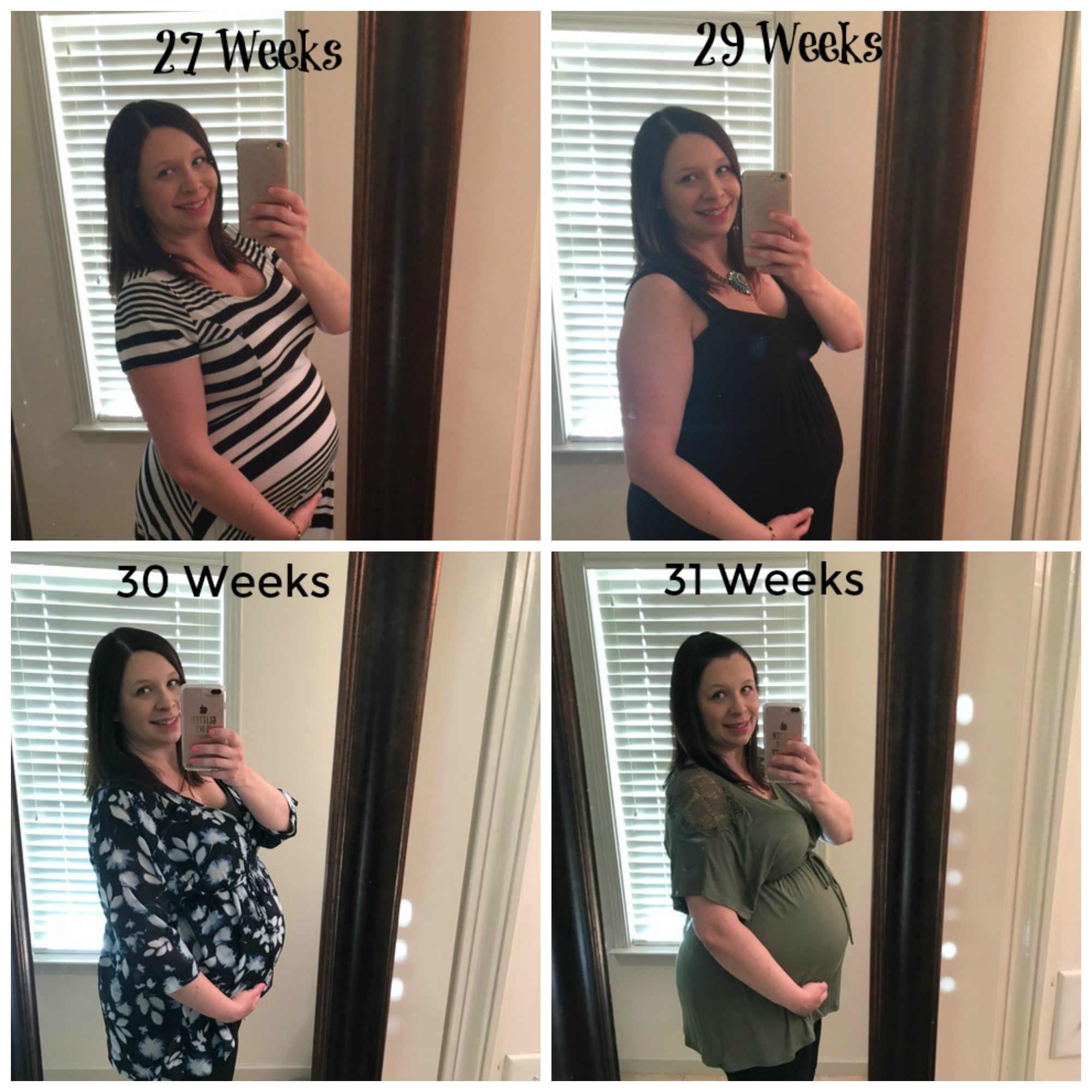 Excited: I am excited for some football, we are really getting in to the heart of the season with the conference games. My baby shower is next weekend!!!