It is time for those monthly confessions!!!
–I hate talking politics. If I am being  honest, I can't stand either Trump or Clinton. But what I am going to say is this…When there is a debate or something going on, can we all agree to just focus on the issues and facts?? Can we please stop talking about what Clinton is wearing, or how her clothes fit, or if she smiled or not, or if she seems like she is in a bad mood or whatever else the fuck society is being shallow about. This isn't a fashion show it is the run for presidency. I can't stand how a woman cant be upset about something without someone making a comment about how she must be on her period. Or when you stand up for yourself, the first response is oh did you talk to someone about this. No asshole, I am capable of having my own opinion and speaking out about it.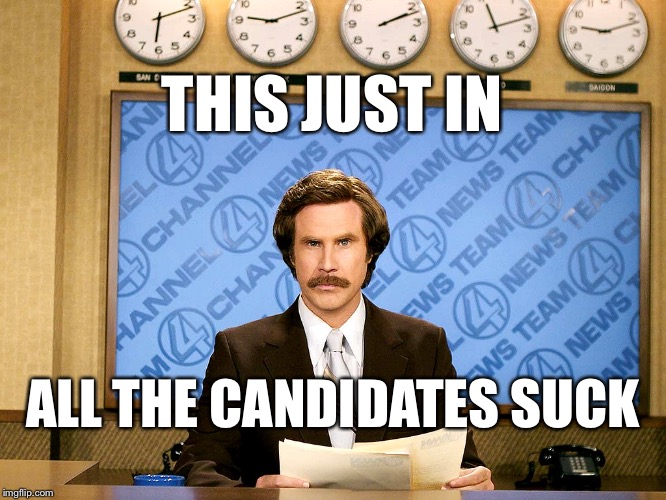 –I am at that point in my pregnancy where it is obvious that I am pregnant AF  and I have all these random people coming up to me and asking me when the baby is due, what it is, what her name is, asking if they can touch my belly, whatever. I get uncomfortable sometimes because I am like…I don't know you. Pregnancy is a weird thing at times. It is like you lose your rights to personal space and privacy.
–I am struggling between I don't want to gain any more weight than necessary to keep the baby healthy and eat all the things because I am pregnant and I can. I will let you guess which side I let win more often than not.
–Sometimes I look at the notes I wrote for myself on my phone and I have no clue what they actually mean. Clearly I thought it was important to make a note about it, but why didn't I go in to more detail??
–When my SEO widget tells me that the readability of my post needs improvement I get defensive. You don't know me. I can read my post just fine, thanks.
Confessions in ecard: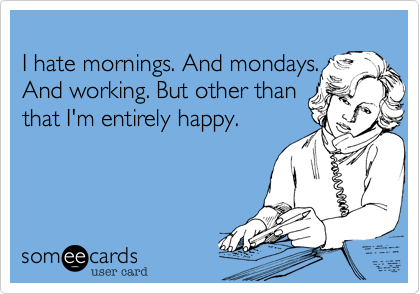 Link up with Kathy and I and spill all your secrets!
[inlinkz_linkup id=666266 mode=1]