–This past weekend Chris asked me what that book and tv show about bears was when we were little. I replied with Berenstein Bears? He was like yeah, that's it! How do you spell it, I want to show you something on YouTube. I started spelling it out for him b-e-r-e-n-s-t-e-i-n.
When he pulled it up, there were several videos about how it is actually Berenstain not Berenstein. Video after video we watched and I could almost swear on my life that it was Berenstein. Now, I am questioning everything. Literally everything that I have ever believed. Please, someone else agree with me that it was with an E not an A?!?!?!?!
Google that shit. It will blow your mind.
–Last week at the grocery store, I chose food based on the "best buy" date because it was my birth date. No shame in my game.
–I bruised my ankle with a five pound weight. You would think that I just dropped it right? No. Not even a little. You see, the light went out in our guest bedroom and I jumped up on the bed to change the light bulb. I keep my free weights up there and I was too lazy to move them. Well, apparently when I stepped up my weight shifted the crappy mattress in there and the weight came rolling on to my ankle. WTF? I wish I had cool scar and bruise stories, but I dont.
–In fact, I have this super deep scar along my knee. A few people asked me if it was surgery scar in the past. I always reply with nope I am a badass and got in a fight with a metal clock when I worked at Kirkland's. That's right folks, I had a metal clock go through my knee after loosing my balance on a step ladder.
–If that isn't testimony enough of my badassery, one Sunday while working at Kirklands I was on a 12 foot ladder getting some lamp shades down from a top shelf for a customer. Someone didn't have the ladder locked in place like it was supposed to be and when I got all the way to the top and reached out, the ladder went out from under me and I fell through dozens of glass framed art work on my way down. It was only I and one other girl working at the time and we were super busy. I went out and started checking people out at the cashwrap with a torn shirt and bloodstains on my back. Fun times. Fun times. Gotta love the college years when you can bounce back from anything, am I right?? One fall on the bathroom tile these days and I am limping around for weeks and practically need a walker.
Confessions in ecard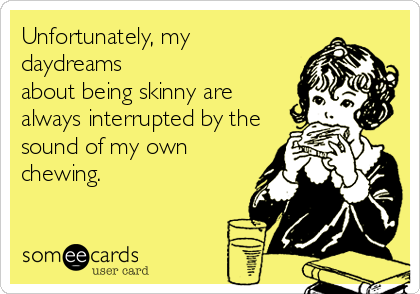 Dealing with some government offices and the general population just needs to be vented about, am I right?