In the spirit of the upcoming football season, I am linking up with Erin for Tailgate Tuesday!! If football isn't your thing, I linked up with Show Us Your Books earlier today and you can find all my reviews here!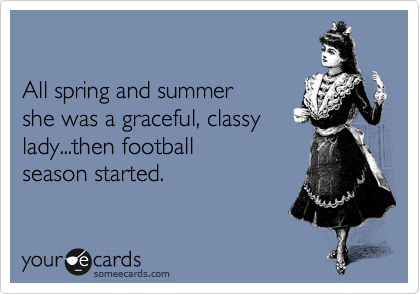 Who I Root For:
Here in Alabama, you have to pick a side. You are either for Alabama or Auburn. Even if you don't care about football, YOU MUST PICK A SIDE. When I moved over here from Atlanta, I didn't try to fight it. If you can't beat 'em, join 'em. I  already liked Alabama anyways, and since that is who Chris and his family pulled for…the decision was easy. Plus I never did like that hideous orange color of Auburn anyways. (Sorry Laura, love you mean it.)
I also pull for Georgia. It is going to be weird this year when Alabama plays Georgia, as the outcome for me is happy either way. Though, I will be pulling for Alabama just a little more I guess.
And let's be honest…
I don't get in to the NFL as much as I do college football, but being born in Pittsburgh I obviously am a Steelers fan!! I also like the Packers and the Falcons.
What Game Day Looks Like:
Chris likes to watch most of the games with his dad, so more often than not you can find us at his parents house. When we aren't there, we are kicking it down at World of Beer. They have so many TVs!!! Now and then we do stay at home and watch it. I mean, we have a pretty sweet set up at home and it is a shame it doesn't get used more!
What to Wear:
All of the houndstooth and elephants!!!
What We Eat:
I love game day food! LOVE! All the dips, and appetizers and chilies and beer! You can check out my game day board on Pinterest here for any of the below recipes!
To be honest, I am prepping myself for a rebuilding season with Bama. I mean, we don't even really have a quarterback right now. So I have a feeling there is going to be a lot of stress drinking and swearing during games this year.