–What I failed to mention about our company retreat last week, is that my old granny knee gave out on me while I was getting out of an SUV at the hotel Friday morning on our way to the airport. I fell and busted it open because I was wearing a dress…Luckily, I don't  think I flashed anyone…unluckily a few of my co-workers saw me go down like a bag of bricks. No one laughed, except for me. Maybe I work with adults.
–Because of said fall, I have been walking around like the hunchback of Notre Dame. Don't mind me!
–There was a super annoying kid behind me on the plane that was playing his DS at full volume. I turned around twice and gave both the kid and the parent evil eyes. They ignored me. I wanted to throw the kid DS out of the plane. Get the kid some damn headphones!!!
–I am in a lunch rut. A bad, bad lunch rut!!!! I have got to come up with better ideas of stuff to take to work. I have been eating the same boring things week after week. Please tell me what you do! Only healthy stuff…..
–….because I have been eating like shit too often lately. I had a coming to Jesus moment over the weekend. My fat pants fit. My skinny pants wont button. I feel icky. WTF Nadine?! I know this has everything to do with throwing all my hard work out the window every weekend. I want all of the bad things in large quantities. I do so well Monday to Friday morning, and then Friday night hits and I want everything. It is a vicious, ugly cycle that needs to be broken.
–Maybe you noticed that my social media follow buttons have been missing for months? I didn't. Oops! Sooooo if we aren't already following each other on social media, shall we? I know I am guilty of missing  a few follows myself. *shameless plug*
Confessions in ecards: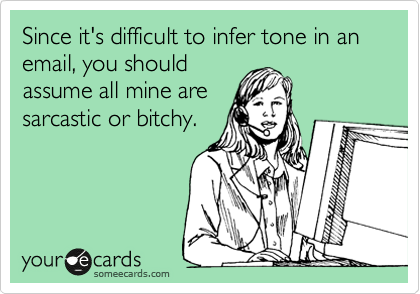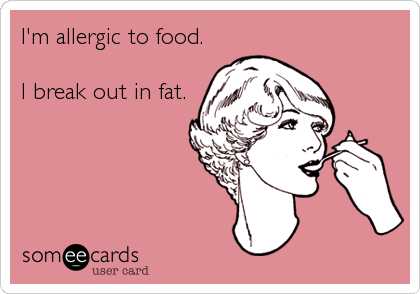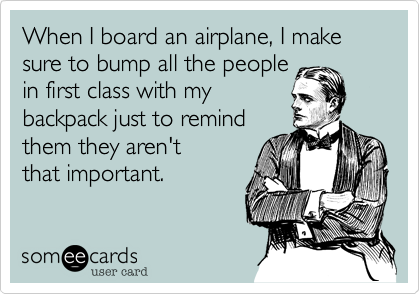 Also, if you are looking to PUMP UP your Wednesday and get into the Halloween mood, Chris has released his free Halloween mix! He is guest posting over at Magic City Bloggers today with it so you can download it from here. For Birmingham people, there is a limited time discount code in the post for Young Frankenstein at the Red Mountain Theatre Company too! So be sure to check that out! The show was funny and amazing!